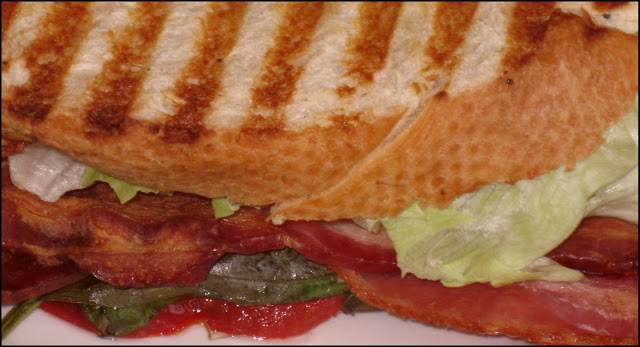 The garden's bounty is coming in big time! Tomatoes, lettuce, basil, peppers, and other herbs are ripening with this heat that we're now having ….. so that means that it is time to play catch up with eating and/or freezing everything as it ripens. We're STILL getting a lot of rhubarb on top of this . . . which I'm freezing.
So today, I'm going to use some tomatoes, lettuce, and basil to make BACON, LETTUCE, TOMATO and BASIL PANINI!!! A twist on the traditional summer sandwich.
.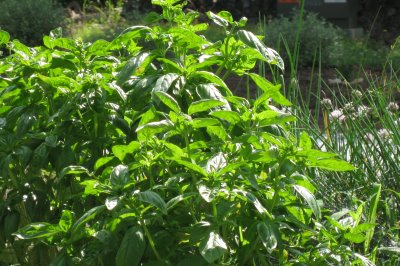 Just ONE of our 7 basil plants . . . growing profusely (lots of pesto ahead!)
Use really good and FRESH Italian bread, large Basil leaves, and fresh tomatoes!
The procedure is basically the same as a BLT sandwich, except to:
use ITALIAN BREAD instead

add 3 large leaves of basil for each sandwich

grill on a panini press
That's about it. Remember to cook the bacon (or Italian Pancetta) first and then add to the sandwich before grilling. Also add the lettuce AFTER the grilling so that it stays crisp. If you want, you can add the tomatoes after grilling as well; this way they won't soften up either.
M-mmmmm, summer is certainly here!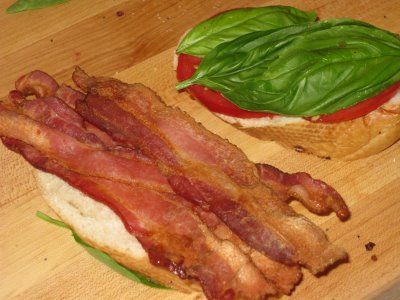 Layer the cooked bacon, tomatoes, and basil on 2 slices of Italian bread
(notice I left the lettuce off to prevent wilting in the panini press)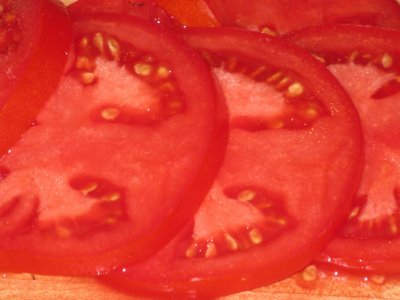 Perfect summer tomatoes!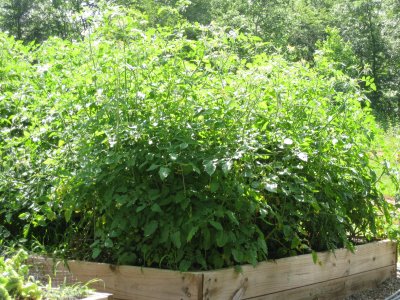 One of the tomato raised garden beds . . . busting at the edges!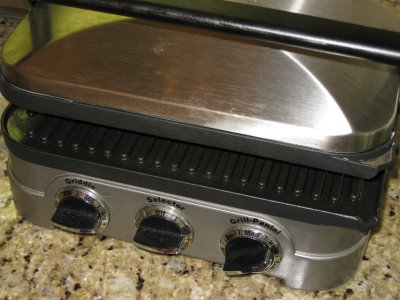 Our panini press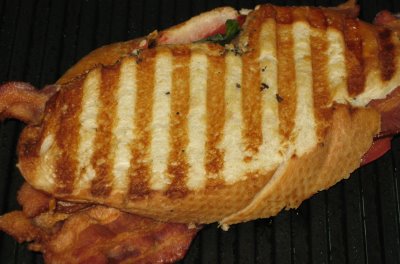 I hope that you enjoy this summer-time panino!