Briefly in 'autumno', particularly in the month of October, mother nature brings forth the autumnal treat of delicate and sweet figs, also known as 'settembrini'. Although fig trees bear their fruit twice a year, it is the later harvest that is the sweetest and the most tender. For centuries since the days of the Romans, Italians have enjoyed their figs and have mastered numerous mouthwatering methods for preparing them!
The classic combination is to pair up something savory to compliment the sweetness of the figs. For example, as antipasto, there is the simplicity of wrapping a very thing slice of prosciutto around a fig.
I haven't been able to find a local producer of figs in the Carolina's, most of them being brought in from California. Once picked from the tree, figs have a very short shelf life and that may be one of the reasons that they are so difficult to find. Also, most people are not familiar with the taste of fresh figs due to their lack of availability, so some markets refuse to carry them due to how fast figs spoil when consumers don't purchase them. So if you are fortunate enough to find these in your local market, buy a pint or two, but use up in just a few days because they will spoil very quickly. The variety that I prefer to use are the darker, Black Mission Figs, which seem to have a kiss of purple-blue in the skin. There is also a variety known as Brown Turkey, and they are appropriately named due to their brown color.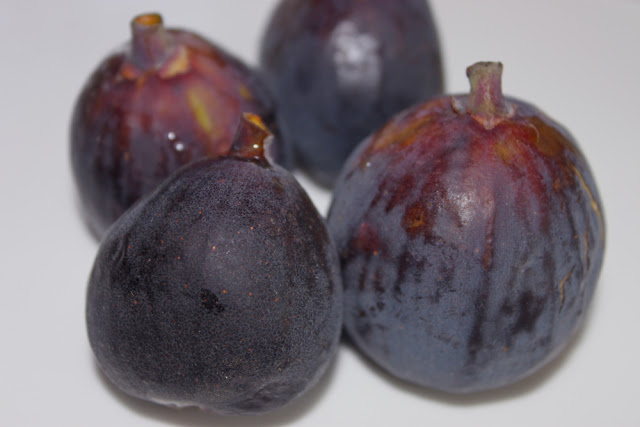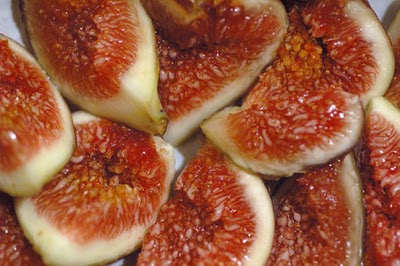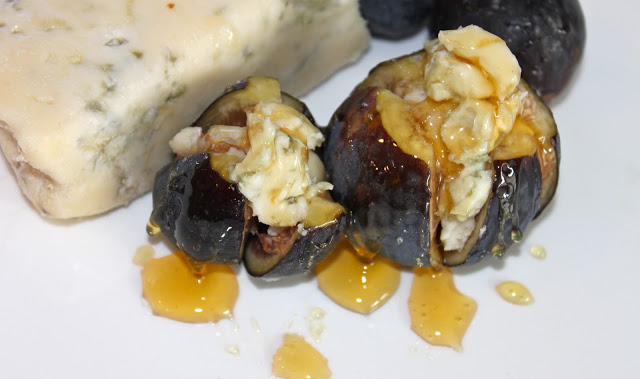 Print [yumprint-recipe id='265']
---
Another classic and divine antipasto/appetizer is to simply take a very thin slice of prosciutto and wrap it around various sizes and slices of figs, with or without the addition of Gorgonzola ~ ~ which is my preference. I love the savory zing that the Gorgonzola adds to balance the sweetness of the figs. These are heavenly!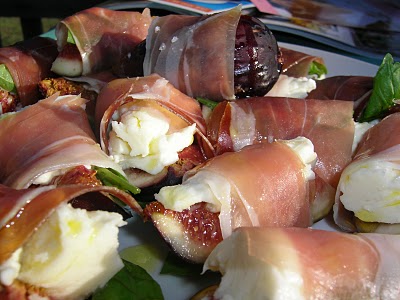 And lastly, another way to serve this antipasto is to add a very thin slice of Genoa salami in addition to the prosciutto and Gorgonzola. This time the cheese is sprinkled around the figs and each guest can scoop up the cheese if preferred.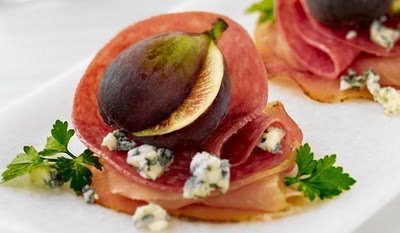 Enjoy these delicious Gorgonzola Stuffed Figs with Drizzled Honey