Whenever I need to feel more joy in my life, I just go outside and enjoy whatever may be in bloom or season. Here is what brought me some smiles this week when I needed it so much. I hope you enjoy too. I want to thank all of you for your kind thoughts and support the last two days. It means so much to me to have 'met' all of you and have you as my friends, even though we are miles apart (but close in heart and spirit)!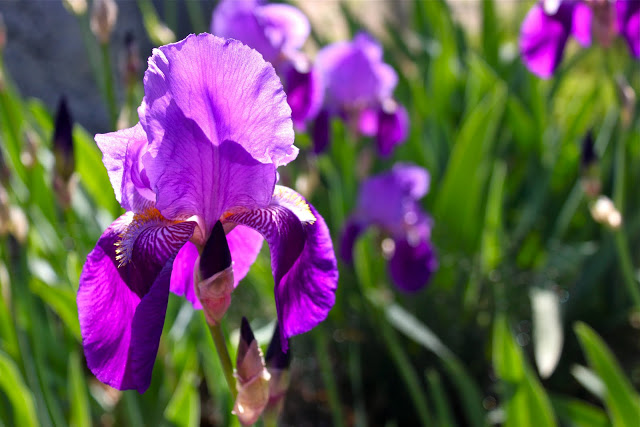 Purple Iris from my father-in-law's garden in Ohio that we transplanted here.
Blue and white Iris that I can't remember the name, sorry! 🙁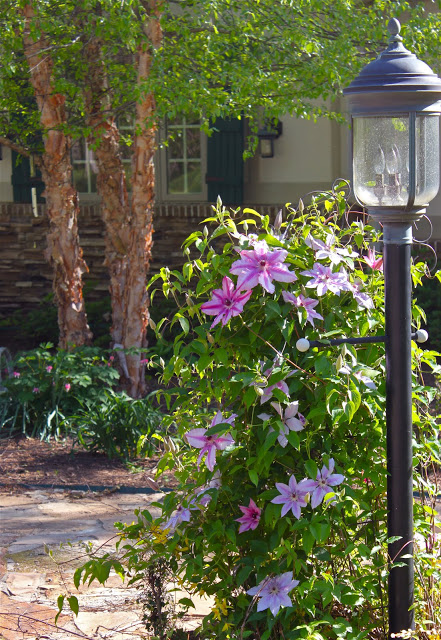 "Nelly Moser" Clematis climbing on our lamp post.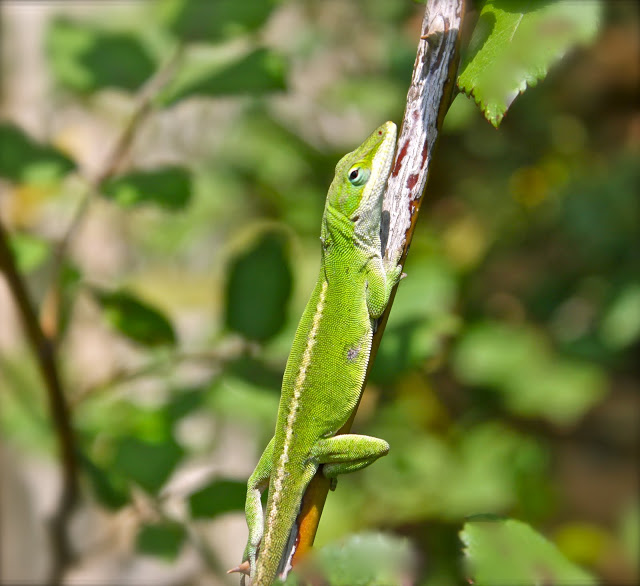 One of the harmless little critters (a chameleon) that visits regularly.
So cute, huh?
Have a beautiful day everyone!