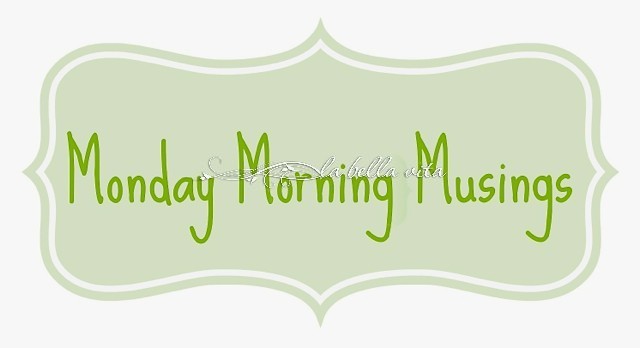 Have you become a 'binge' Netflix viewer?  
I tell you, I'm crazed!  You'll think less of me to know which shows I obsessed about in the last few years!  All related to sex and drugs!  A professor living an alter-ego possibly?
So totally unlike me!  But the winners last year were "Breaking Bad" and "Orange is the New Black"!
Totally edgy stuff . . . and maybe that's why I liked them so much.
I SO do NOT live on the edge!  I went to Catholic school and 'normally' don't break any rules.
My sister says I need to get into "Game of Thrones" and others say to start on "Scandal" . . . what do you think?
~ ~ ~ ~ ~ ~ ~ ~ ~ ~ ~ ~ ~
Oh, the ever-won't-die diet is back on.  Yea, lost 25 fat ones last year and gained most of those buggers back.  Darn stress eating!
So here I go again!
I have a theory that the elderly are thinner due to food not being totally digested, so they get thinner.  Thus I tell everyone, I'm just plumping myself up for that stage when the weight will fall right off of me in old age and I'll have that extra padding.
What a dreamer!
But I save my skinny clothes for that moment . . . just in case.
~ ~ ~ ~ ~ ~ ~ ~ ~ ~ ~ ~ ~
My master, monster Vita-Mix machine arrives from Santa this week.  I feel as if I've finally arrived in the foodie world.  Anyone have some 'can't-live-without' tips and recipes?
For the money we paid for this gadget, I better lose 100 pounds by next Christmas!
~ ~ ~ ~ ~ ~ ~ ~ ~ ~ ~ ~ ~
Living out in the country on an acreage, we get a lot of drop-offs of unwanted animals . . . this month, a little black and white terrier appeared.  She sort of looks like a skunk, so I named her "Pepi Le Piu" which is French for "Little Stinker".  Remember the old cartoon with the French-speaking male skunk (Pepe Le Pew) who was always trying to lure the beautiful black and white female cat into his life?  Well, we've got animal #10 on the acreage now, and she is one little stinker.
House breaking puppies is such a bummer!
Please God, don't send any more strays our way for at least a few years!  These vet bills are getting to be killers!  I think there should be a discount for folks who rescue abandoned animals, don't you?  Just sayin'!
Plus, I'm getting more doggie poo poo on the bottom of my shoes, which is NOT a good thing Martha Stewart!
~ ~ ~ ~ ~ ~ ~ ~ ~ ~ ~ ~ ~
Before you go, I started this post with a thought about cleansing and new beginnings.
So here's a super delicious detox spa water for you to help you do just that!  Yum!

.
. 
All's good here, chat next Monday!
.
.