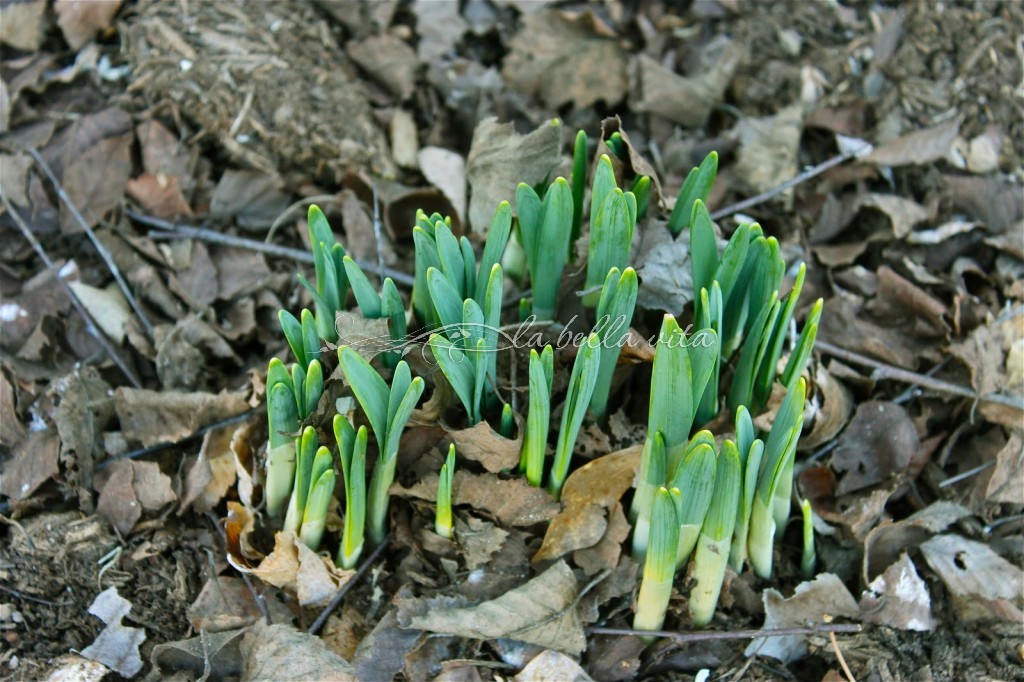 With the blizzard conditions that have frozen so much of us to a complete standstill recently, it's so nice to know that spring is just around the corner!
It's crazy, but today I spent a good half day mowing the front pasture of the acreage  . . . in FEBRUARY!  Mostly to remove all of the leaves dampened down onto the grass that ultimately end up suffocating and killing the grass.  So I know that I need to jump on our trusty little run-down John Deere tractor to churn up all of those leaves.  At the same time, a good bit of mulching is going on to return some of the nutrients back into the soil.
It may sound strange, but I love to mow the lawn.  Somehow it just seems so brainless after a workweek filled with mental work and stress!  Plus you can see the wonderful results so quickly!  I just love it.
A brown landscape turned to a beautiful green within hours, almost as if a declaration of freedom was being sung by the grass underneath.
Oh the beauty of GREEN!
With a backdrop of a blue sky filled with fluffy, white clouds slowly drifting above, I looked up . . . and within the warmth of an unusual 70 degree February day, I felt hope for spring.
Daffodils have burst half way up, buds on the cherry trees and azaleas have formed and getting larger, and even the leaves of day lilies are pushing through the cold soil.
Spring!
I can't wait for your arrival!