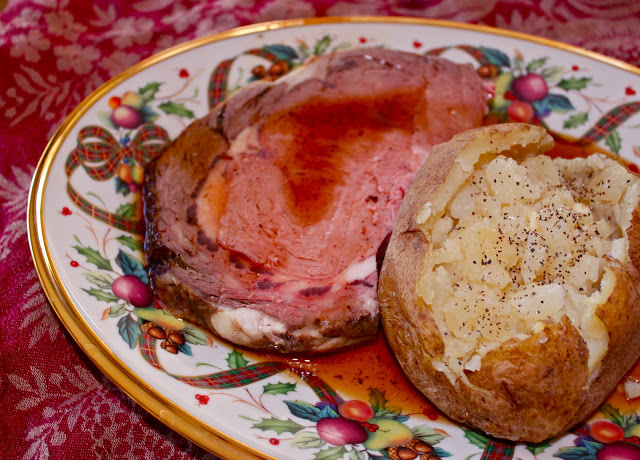 It's not every day that we indulge in a prime rib dinner, so this extravagance is reserved once a year for our Christmas day dinner only. With that said, you can tell that neither my husband or myself are pros at preparing prime rib. However, my mother has a recipe in our family cookbook that's right on par for the perfect P.R. It involves several hours of slow cooking on low oven heat, and then standing for an hour or so, all depending upon the size/weight of the rib roast. Secondly, a rich 'au jus' is a must to pour over (or dip into) the meat.
We enjoy prime rib more on the rare side and others in the family like it cooked a bit more medium-rare. So cut the outer slices for those who want their meat medium-rare, and cut more towards the center for those more rare slices.
This should make everyone happy, happy!
As traditionalists, we always ladle large bowls of homemade tortellini in brodo first before anything else is ever served. Holidays would never be complete without this pasta soup! For a side dish beside the prime rib, we kept it simple with baked potatoes (with butter and/or sour cream) alongside a fabulous spinach salad and fresh bread. Dinner was just perfect, not too much and not too skimpy . . . just right with room left over in our tummies for some sweet desserts!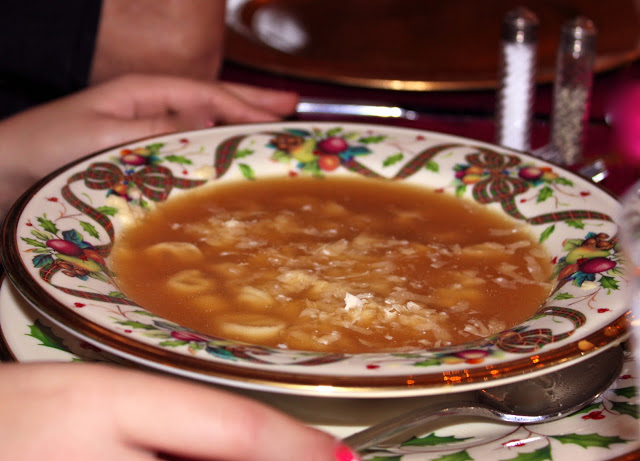 A bowl of Tortellini in Brodo with freshly grated Parmiggiano cheese sprinkled on the top.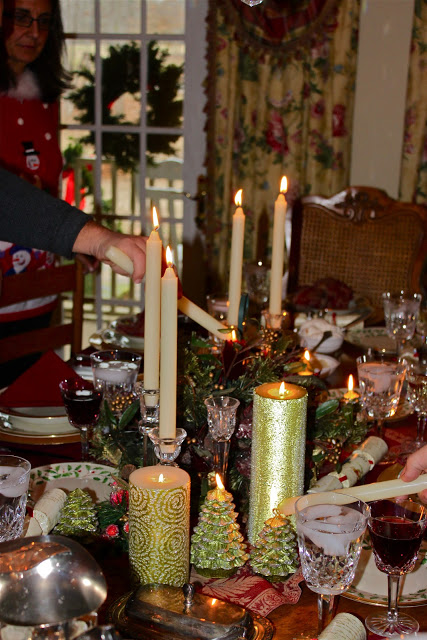 Lighting the candles on the table (before dinner).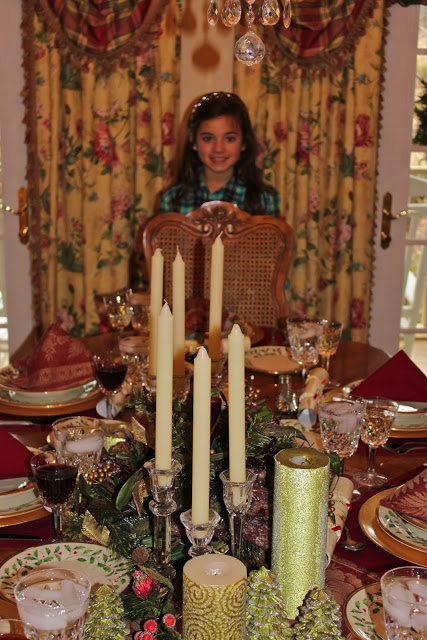 My niece waiting patiently for everyone to come to the table to enjoy!
Print
---
Scale
Ingredients
rib roast

(Prime)

1

pound

ground beef

4

tablespoons

Kitchen Bouquet

4

tablespoons

beef

(bouillion, I use and recommend "Better Than Beef")

sea salt

(Freshly cracked, 4 Tbsp. and black pepper, ½ tsp.)
---