Glühwein — German Mulled Wine / Munich & Nuremburg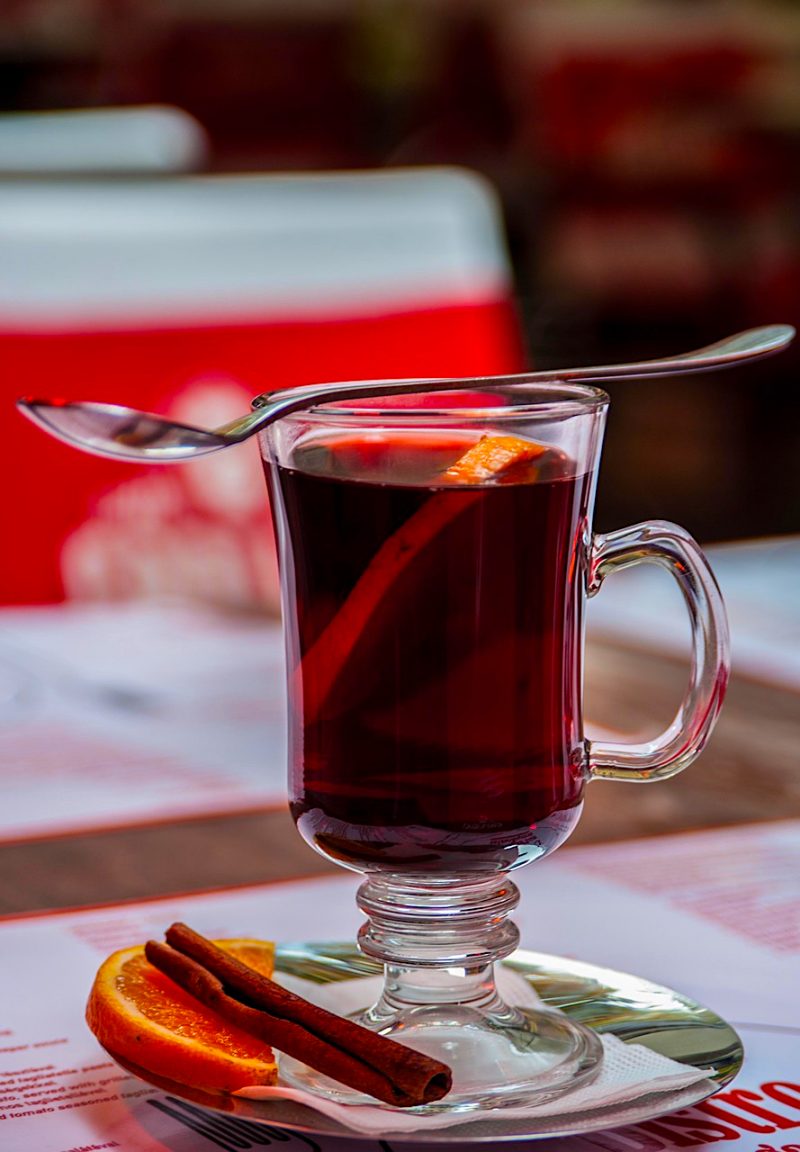 There is one drink during the Christmas season that Germans (and Austrians) treasure: Glühwein. A hot and spiced mulled wine is a great beverage to offer your guests. It will surely warm their insides when the weather is cold outside.
During December there are mulled wine stands everywhere at the famous German Christmas markets, known as 'Christkindlmärkte'. Thousands of gluhwein fans cuddle up together in the cold, sipping on glühwein that is served in a festive mug specifically designed for each different year.
Wow, after only a few sips of this hot brew of spices, sugar, citrus, wine, and booze, I guarantee you that you will feel no cold whatsoever.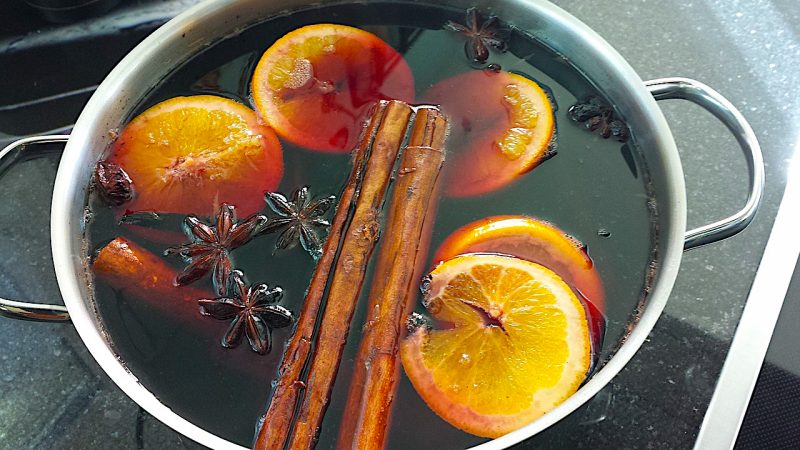 red wine simmers with fresh fruit and spices when preparing Glühwein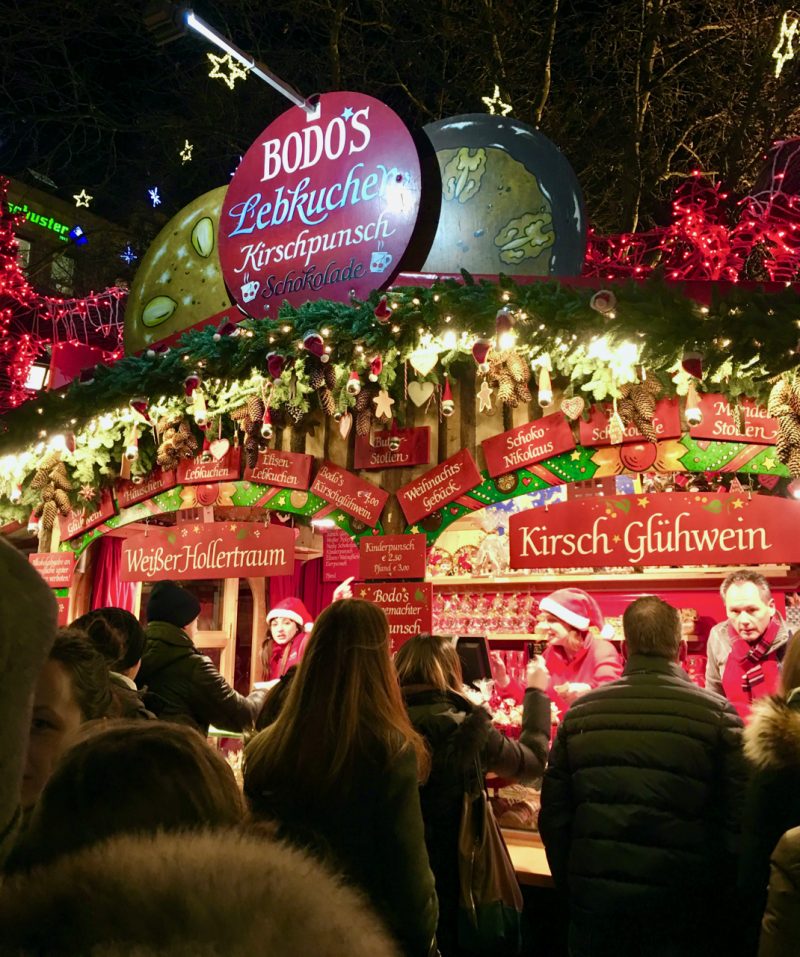 Glühwein stands abound in German and Austrian Christkindelmarkets
some of the stands look like gingerbread houses straight out of a story book!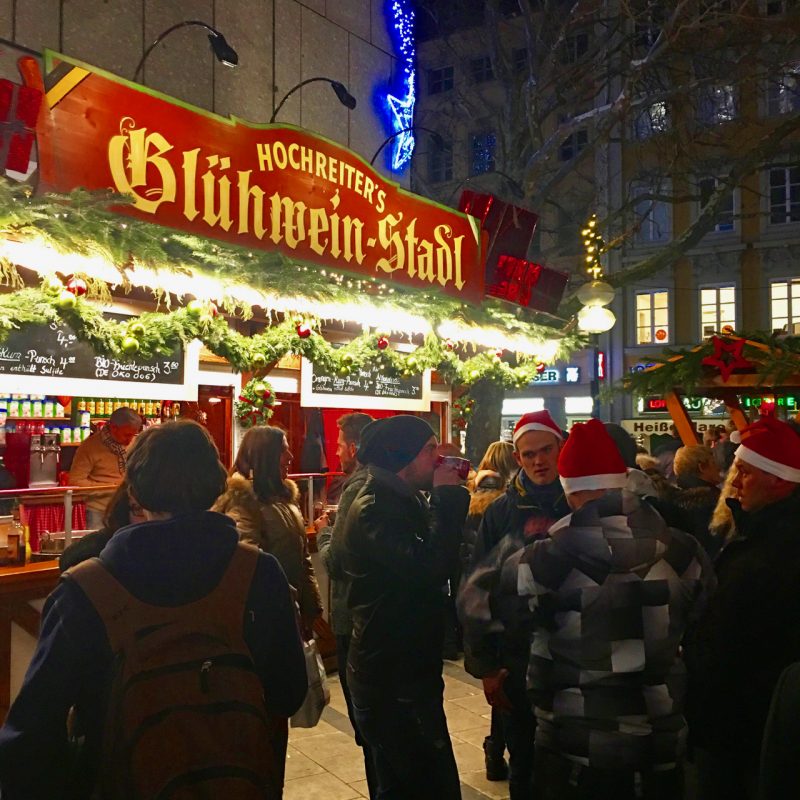 Glühwein stands are literally everywhere so anyone can refill their cup anywhere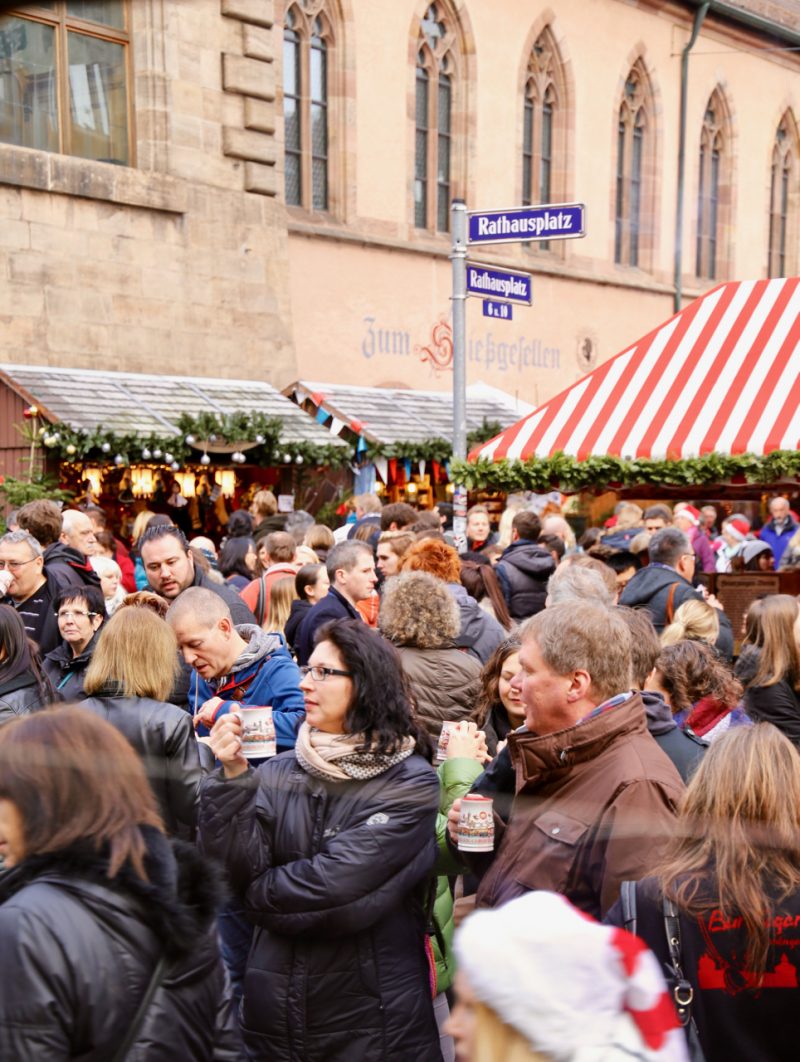 thousands of people crowded around Christmas stands to purchase and sip on hot Glühwein at Germany's Christkindl markets.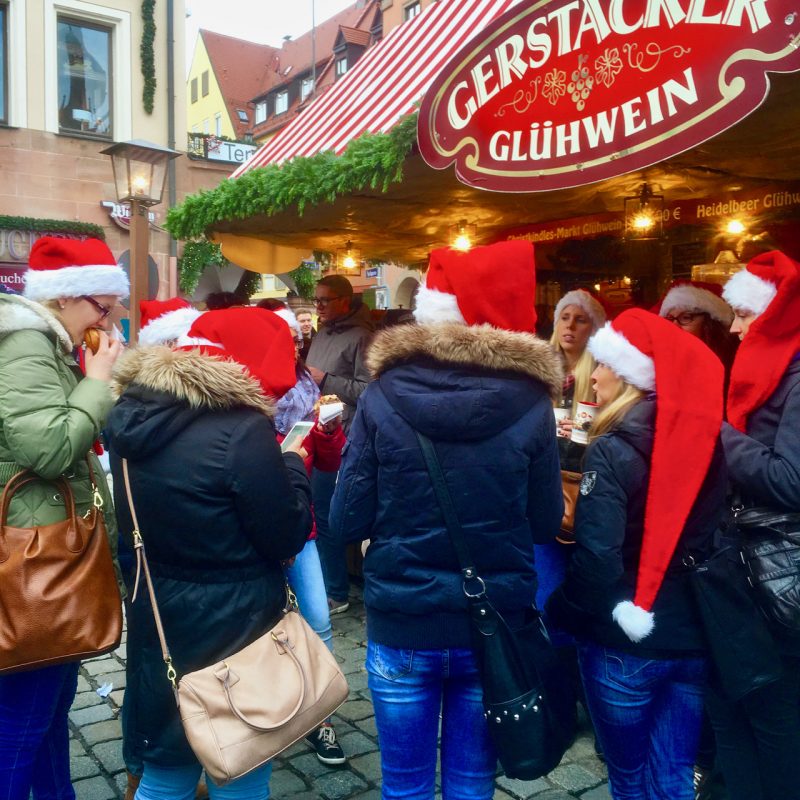 people really get into the spirit of Christmas at the markets and have a lot of good fun!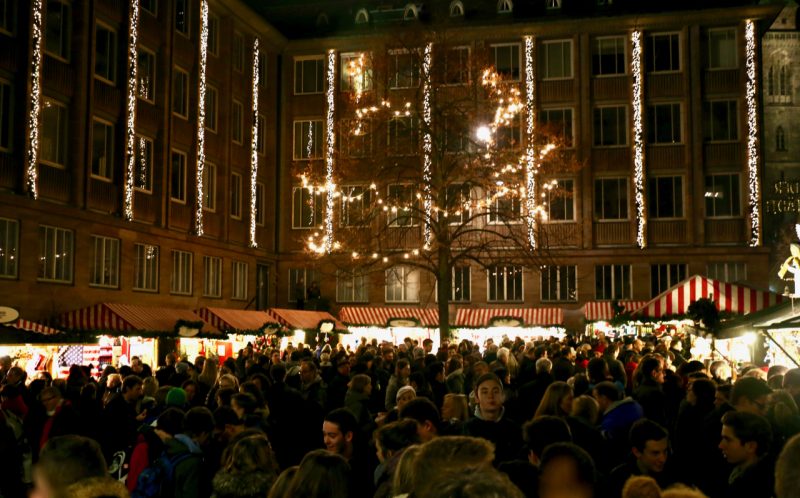 crowds everywhere enjoying mugs of warm Glühwein while nibbling on traditional Christmas foods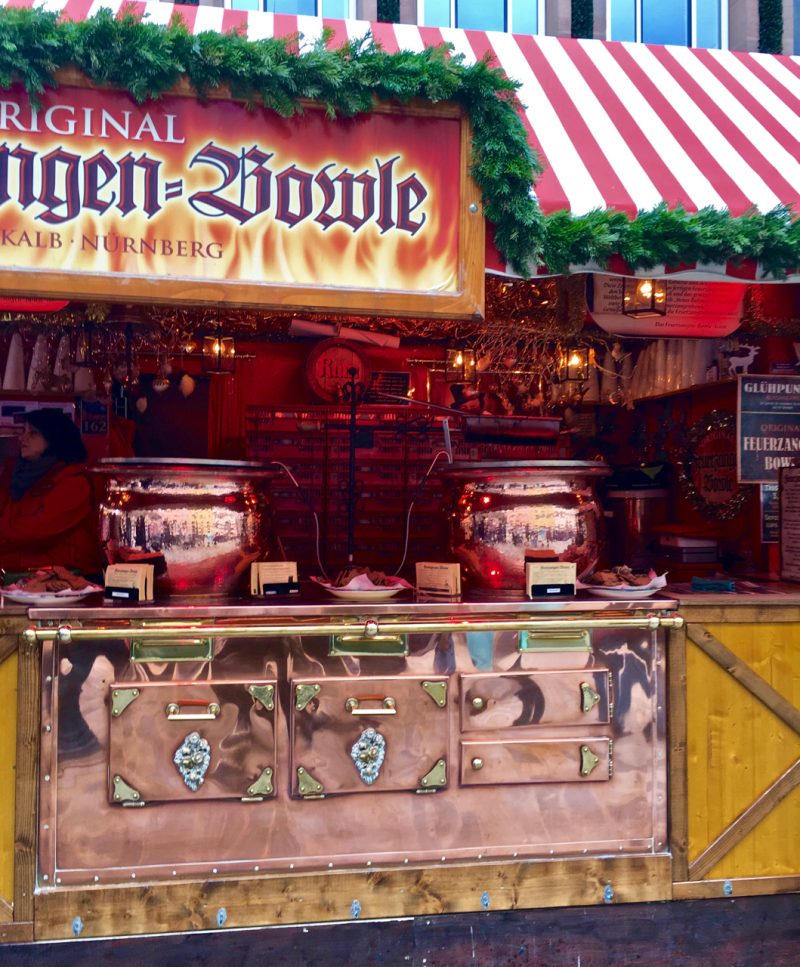 huge copper cauldrons of simmering Glühwein at this stand — how gorgeous are those?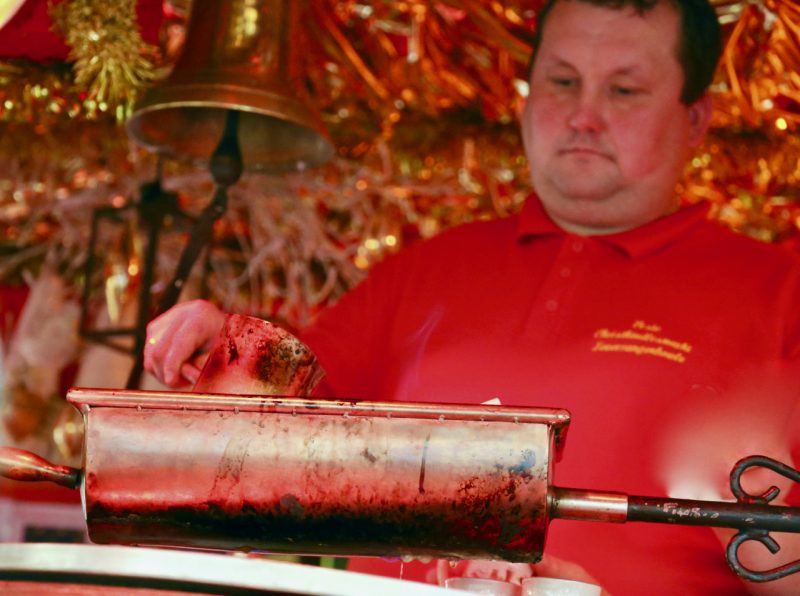 a vendor scooping out a fresh serving of hot Glühwein from one of the copper cauldrons
Here is a recipe for Gluwein, the classic German (and Austrian) Hot Mulled Wine
Print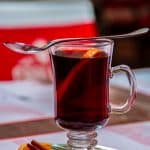 Glühwein — German Mulled Wine
Author:
Prep Time: 0 hours
Additional Time: 0 hours
Cook Time: 0 hours
Total Time: 0 hours
---
2 medium lemons
2 medium oranges
10 whole cloves
5 cardamom pods
1 1/4 cups granulated sugar
1 1/4 cups water
2 (3-inch) cinnamon sticks
2 (750-milliliter) bottles dry red wine, such as Cabernet Sauvignon or Beaujolais Nouveau
1/2 cup brandy
Cheesecloth
Butcher's twine
---
Instructions
Using a vegetable peeler, remove the zest from the lemons and oranges in wide strips, avoiding the white pith; place the zest in a large saucepan.
Juice the lemons and oranges and add the juice to the pan.
Place the cloves and cardamom in a small piece of cheesecloth, tie it tightly with butcher's twine, and add the bundle to the saucepan.
Add the sugar, water, and cinnamon sticks, place the pan over high heat, and bring to a simmer, stirring to dissolve the sugar.
Reduce the heat to low and continue to simmer, stirring occasionally, until the mixture is reduced by about one-third, about 20 minutes.
Add the red wine and brandy, stir to combine, and bring just to a simmer (don't let it boil).
Remove from the heat and remove and discard the spice bundle before serving.
Keep mulled wine warm in a slow cooker and let guests help themselves.
---
While in Germany, you can even purchase Glühwein to bring home!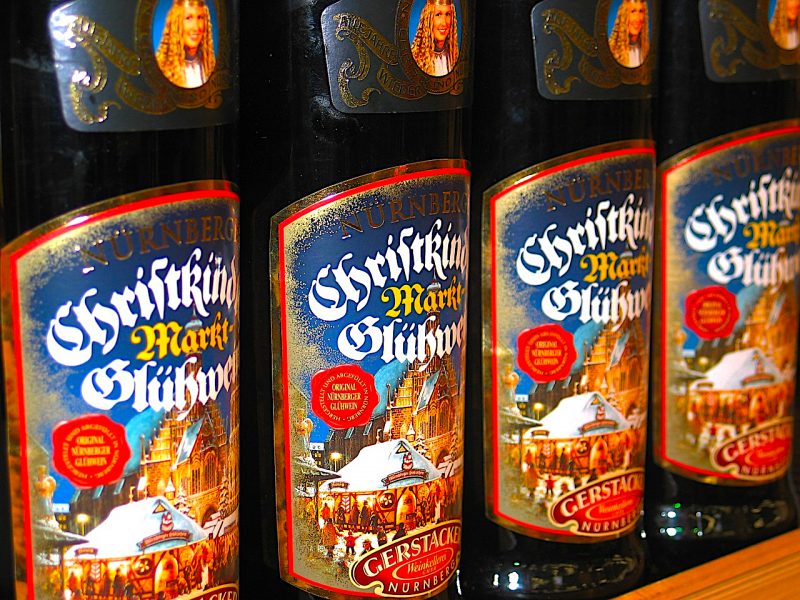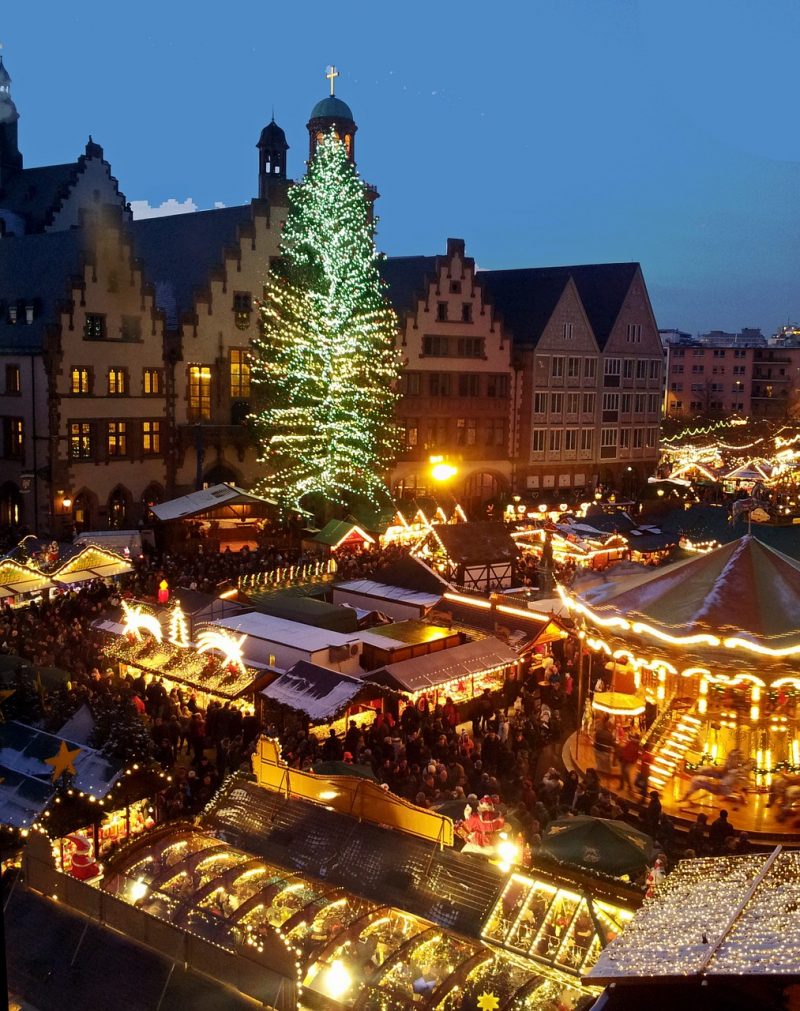 the huge size and scope of the Nuremberg 'Christkindlemarkt' is far too large for just one photo!
Do you enjoy La Bella Vita Cucina?
We'd love to have you as part of our community!
Click here: La Bella Vita Cucina to get the latest recipes, travel tips and gardening ideas straight into your inbox!