An Awesome Northern Italy Itinerary, What to See and Do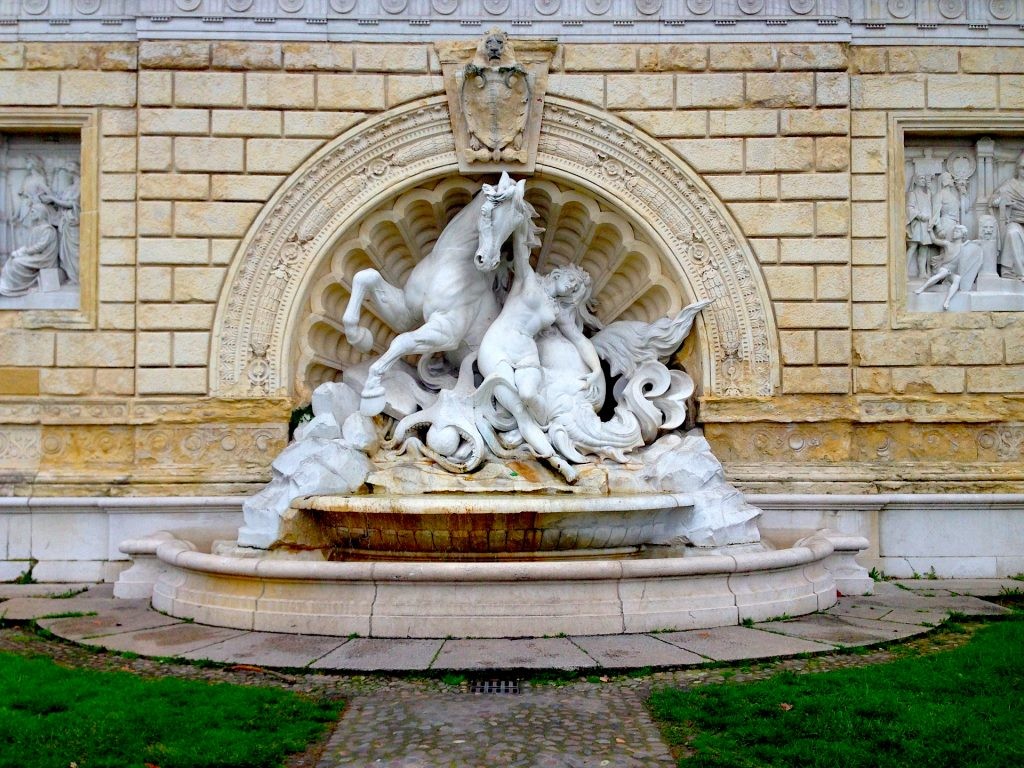 For three incredible weeks in October I toured northern Italy and visited my family. What an amazing trip to say the least! I've been on a sabbatical from my university position during this fall semester. I knew that I had to take advantage of this time to roam around Italy SLOWLY and on my own terms. I recommend that anyone do this in any country that they have a passion for. During this memorable time in Italy, my senses were completely overwhelmed with the sights, aromas, and sounds of authentic of Italy.
I am sharing the complete detailed itinerary of the trip. Every day for the next few weeks I'll write a post about each destination along with providing the names and addresses of places that I shopped, lodged, or dined in.
So come along!
Day 1: ARRIVAL and MILAN – The LAST SUPPER
Arrived in Bologna
Took the train to Milan.
Checked into the Marriott Autograph in the city center.
Welcomed with a bottle of wine and fresh fruit and cheese platters.
Private, after-hours viewing of Leonardo di Vinci's "Last Supper".
Dinner at Eataly.
Day 2: MILAN – The GALLERIA and LA SCALA
Strolled inside the beautiful Galleria shopping center.
Lunch at the original cafe, "Biffi".
Tour of La Scala Opera House and Museum.
Took an open-top, hop on, hop off tour of the city (it was 75 perfect degrees).
Dinner at the Galleria Caffe'.
Day 3: MILAN – The CATHEDRAL
Rooftop and interior of tour of Milan's Cathedral (also known as the Duomo).
A second route of the city on the open-air hop on, hop off bus (we purchased a 48 hour ticket).
Shopping and strolling around the city center.
Day 4: FLORENCE – The DUOMO
Took an early train to Florence.
Checked into the AC Marriott Hotel.
Toured the Duomo, all the way to the TOP!
Pizza and beer lunch at Move On Pizzeria and Bar next to the Baptista.
Strolled along Florence's cobblestone streets:

Stopped in Gilli for the famous fruit flavored jellies.
Strolled along the Ponte Vecchio and shopped.

Dinner at Alla Griglia for Bistecca Fiorentina, Florence's specialty beef steak.
Day 5: FLORENCE – The ACCADEMIA and the DAVID

Viewed Michaelangelo's famous marble sculpture of David.
Strolled the museum and viewed mideaval artwork and marble sculptures.
Lunch at The Four Lions ristorante: Fried, stuffed zucchini flowers, risotto with funghi (mushrooms) and lasagna.
Took train to Bologna.
Checked into AC Marriott Hotel.
Day 6 and 7: BOLOGNA – CITY CENTER MARKET and CATHEDRALS
Walking Tour (my own) of three (3) of Bologna's ancient cathedrals:

Basilica di San Petronio, and attended Mass
Basilica di San Domenico
Basilica di Santo Stefano and Monastery

Lunch at PINO Ristorante & Pizzeria : Tortellini alla Panna and Raspberry Cream Torta for dessert.
Foodie Walking Tour (my own): The Quadrilatero district of open markets and shops.
Dinner at Clive Clavature: Spaghetti Bolognese and Panna Cotta with Frutti di Boscolo.
DAY 8: MODENA and FAMILY
My cousin, Silvia picked me up and drove me to my hotel in Modena (about 30 minutes from Bologna)
Checked into Vittorio Vineto boutique hotel for 5 nights, perfectly located next to the city center, walking distance to everything.
Visited my cousin's new business facility.
Dinner with all of the family for fresh, hot tigelle, served with prosciutto, lardo, or nutella for dessert.
DAY 9: MODENA – City Center Food Market, Shops and Cathedral
Walking tour with Silvia in Modena's famous food market and boutique shops.
Visited Modena's ancient cathedral.
Lunch at Da Panino for Tortellini alla Panna
DAY 10: MODENA – PARMIGGIANO REGIANO FARM & CHEESE FACTORY
Morning spent visiting with family.
Toured Parmiggiano Regiano Farm and Cheese Factory.
Dinner at a traditional Italian Bocci Ball Club, Bocciofila Modenese Ristorante for traditional Modenese cuisine of tortellino, borlenghi, wine pudding and more.
DAY 11: THE APPENINI MOUNTAIN towns of MONTECRETO, MAGRIGNANA and RENNO
Visits to family in both mountain towns.
Lunch at Al Focolare Ristorante in Montecreto for fresh pasta with fresh-picked funghi porcini (porcini mushrooms) and funghi crostini.
Scenic drive of the mountains.
Dinner at Modena's famous OPERA o2 for Insalata Mista, appetizers, and Pasta with Truffles.
DAY 12: MODENA – PAVAROTTI's HOME
Toured Pavarotti's home in Modena, his home city.
Food shopping in my cousin's preferred market for high quality Italian foods home to ship home to the States.
Lunch at my cousin Silvia's house.
Visited my cousin's factory in Modena.
Dinner at my paternal cousin's in Modena: Insalata Mista with homemade balsamic vinegar, homemade tortelloni, veal scallopini, and bracealo carpaccio.
DAY 13: VERONA – JULIETTE's BALCONY and SHOPPING
Visited Juliette's Balcony (from Shakespeare's "Romeo and Juliet")
Shopped along the boutique lined streets of Verona.
Lunch at Locanda 4 Cuochi of: Fried Zucchini Flowers in Cream Sauce, and Gnocchi in Pomodore Sauce.
Dinner for pizza at Vaciglio Pizzeria in Modena: My pizza was Quattro Formaggio with Spicy Sausage and Pomodore Sauce.
DAY 14: ASSISI
Took the train to Assisi, home of St. Francis.
Checked into an apartment offered through Booking.com; a 1000 year old house within the walls of the city.
Prepared spaghetti with olive oil in the kitchen for dinner.
DAY 15: ASSISI – The BASILICA OF SAN FRANCESCO
Morning spent viewing and praying inside the Basilica of San Francesco.
Visited and prayed in the chapel where St. Francis is buried.
Strolled along the cobblestone streets of Assisi taking photos iDVD the beauty.
Enjoyed a cold Italian beer at a neighborhood biratecca.
Dinner with an American friend, Karen, at Ristorante Medivo in the City Center.
DAY 16: ASSISI – The TEMPLE OF MINERVA and SHOPPING
Visited and prayed in the now Catholic Church, once a Roman Temple of Minerva.
Shopped for handmade knits, handmade paper cards and recipe books, table linens and rosaries.
Lunch in the city center at: Taverna dei Console for the most amazing Cacio e' Pepe and Beef Tagliata with Funghi and the most extraordinary sliced pineapples with caramel sauce for dessert.
DAY 17: FLORENCE – The UFFIZI MUSEUM
Took the train to Florence.
Checked into an apartment in the San Lorenzo area, 2 blocks away from the Centrale Marketo.
Visited The Uffizi Museum.
Dinner for pizza at Camaldoli Pizzeria.
DAY 18: FLORENCE – The CENTRALE MARKETO and Eco-Car Tour of Florence
Morning walk and lots of time spent in the famous Centrale Marketo of Florence.
Lunch at Move On Pizzeria (a return visit since the pizza was very good).
Took an hour long tour in a tiny eco-car all around Florence.
Enjoyed last evening in Italy in a piazza sipping on Italian wine.
DAY 19: DEPART TO THE U.S.A.
Arrived in the States mid-afternoon.
Slept with wonderful memories of bella Italia!
Yes, a lot was experienced during this time in Italy. So again, for the next few weeks, I'll be posting more specifics about each destination listed in the itinerary above. I hope that you'll join me!