Healthy Peach Green Ice Tea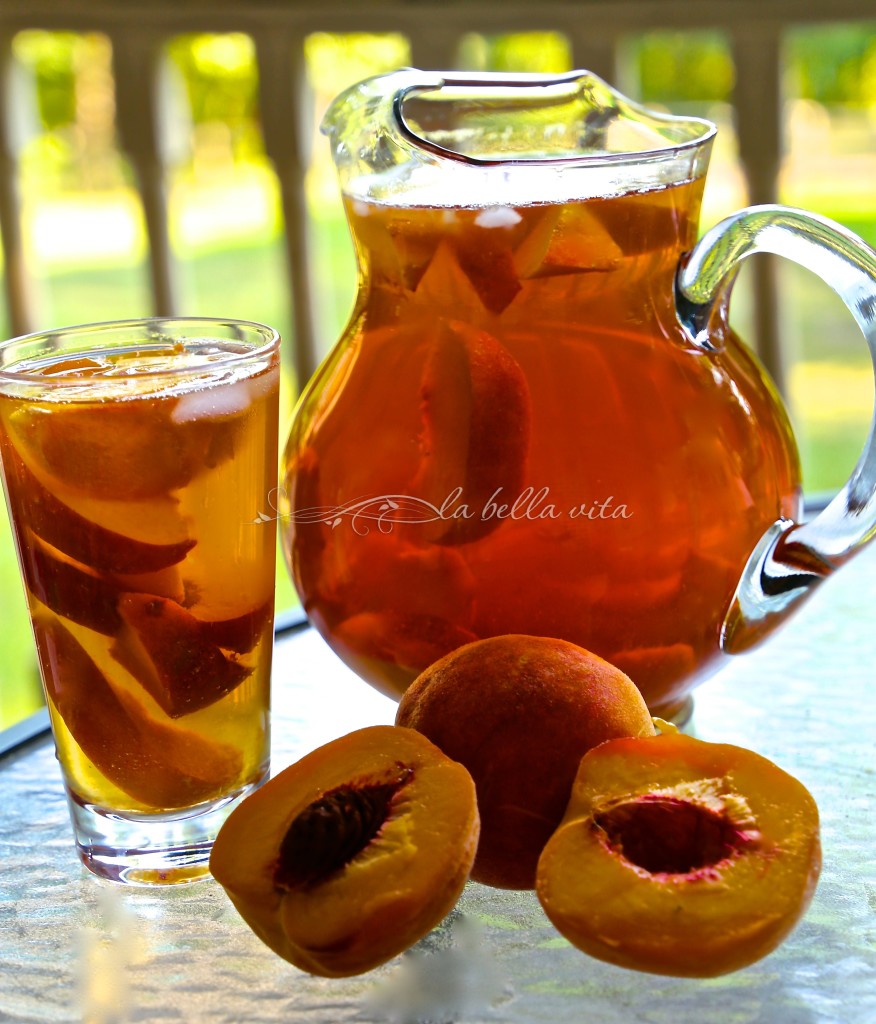 Nothing quenches our thirst in the dog days of summer like iced tea!
And yet at the same time that we enjoy our beloved cold, sweet beverage, peaches are also in their prime!
The photo is a bit on the dark side, but we're in good fortune today with a cloudy sky ready to send some soothing rain on our parched, dry land. What a blessing, no matter how much the cloudy sky messes with my attempts at photography!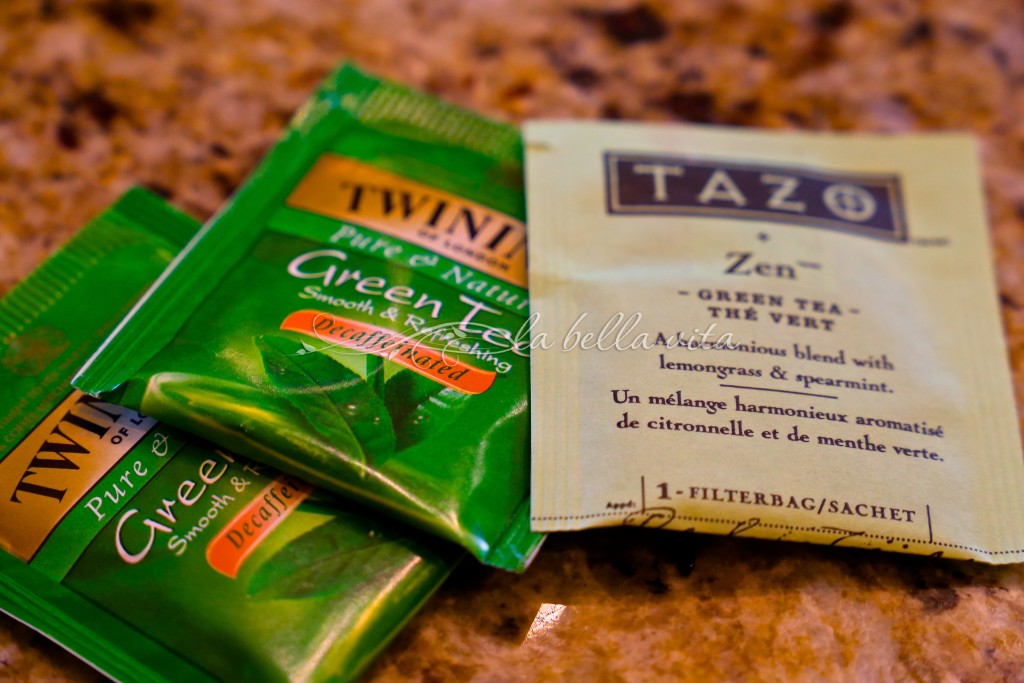 select your favorite 'green tea' brand variety
There are tons, and I mean tons of recipes for Peach Ice Tea. Restaurant chains are even famous for offering this delightful beverage in summertime.
But nowhere will you find the healthiest version for peach-flavored ice tea!
Who doesn't know the benefits of drinking 'green' tea? Green tea is just so awesome and amazing for all of us in terms of the healthy benefits it gives us!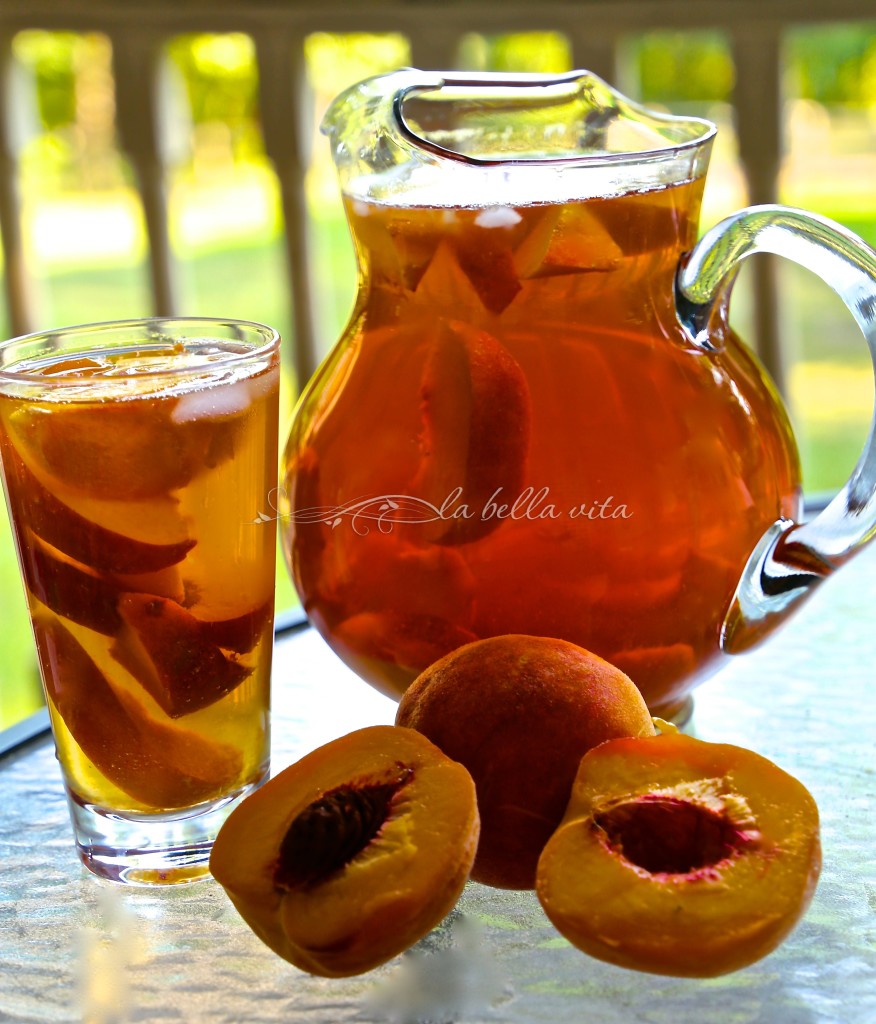 Green tea is loaded with antioxidants and nutrients that have powerful, beneficial effects on our bodies. . . . research has shown that green tea helps:
reduce free radicals from forming in the body
boost metabolism, thus giving us a little help in losing weight
add antioxidants that can help reduce the risk of cancer
lower blood sugar
So when it's scorching outside and you're wanting something ice-cold to sip on, a glass of Peach Green Ice Tea will not only do the trick for you, but will also help your health a bit too.
Good idea!
Healthy Peach Green Iced Tea
Ingredients
4 green tea bags
2 tea bags of regular tea (I use "Constant Comment")
1 cup sugar
enough water to fill a large glass jug or large glass container
4 - 6 fresh peaches, peeled, pits removed, sliced . . . or the amount of peaches that you prefer for your own taste
⅛ cup fresh-squeezed lemon juice, or to taste
5 cups ice cubes
Optional: 2 or 3 medium, fresh peaches, sliced for presentation in the pitcher and/or tea glasses.
Instructions
Add tea bags and sliced peaches in glass container filled with water.
Set outside in the sun for several hours for the tea bags to steep; until the color is a medium brown.
Don't let your tea get too dark or it will have a very strong, and almost bitter taste.
Remove from the heat of the sun.
Set aside to cool.
Add sugar and lemon juice to taste.
Add ice to chill.
Cover and keep refrigerated until time to serve.
Just before serving, stir in peach slices.
<span style="color: #ffffff"> .