Cooking is an expression of love, cooking is giving joy to others, cooking is communing with those you love and cooking for others is a BLESSING!
Ciao!
WELCOME to La Bella Vita Cucina!
You've just found our blog that chronicles our cooking adventures in our little Italian cucina. I'm Roz, author, recipe developer, gardener, traveler, and I am obsessed with all things beautiful and delicious. Everything that is offered to you on this food and lifestyle blog takes place directly from a secluded, in-the-middle-of-nowhere country acreage where I live with my husband, 3 horses, 2 dogs, and 4 cats! I am passionate about preparing only delicious and memorable meals that our family and friends, and now you, can rave about and enjoy for a lifetime. Because we made a conscious decision to leave the city life in 2004 to live a more secluded rural life, you'll find a little bit on gardening. Lastly, since our kids have 'left the nest', we do quite a bit of traveling, so those adventures are shared as well.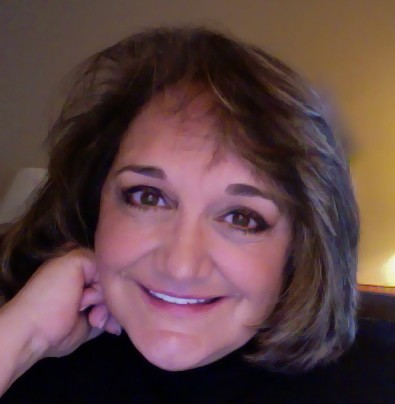 The recipes offered on La Bella Vita Cucina are varied. Yes, our Italian family recipes are shared here, but we also introduce new recipes that sometimes are Italian and sometimes not. After all, we may be Italian, but we don't want to dine on Italian cuisine every single day! So we mix it up just like any other American home cook. Recipes for salads, main entrees, side dishes, and decadent desserts are all shared with you as a wonderful reader. But . . . everything must be delicious or it is not posted on the blog.
Although both of us are working professionals, nowhere do we find more happiness then cooking in the kitchen with each other and then turning around and sharing it with you. But oh, do we ever make a mess while cooking! While something is in the oven baking or on the stove simmering, you can find my husband in front of the tube watching sports and myself cruising Pinterest or my favorite foodie blogs.
La Bella Vita Cucina began in 2008 when I was strolling around the acreage on an absolutely gorgeous autumn day gazing at all of the flowers still in bloom. Something compelled me to pull up to my computer and begin writing a 'web-blog' journal about life on a country acreage. After a few posts, I began to share some of my favorite recipes. Suddenly people were writing and thanking me for sharing such delicious and easy recipes. They wanted more and encouraged me to continue to share my recipes. But when I began sharing these recipes and how simply they can be prepared in your own homes, I truly had no idea how much everyone wanted more! So I give these recipes (plus more) to you, with hopes that your cooking and gardening will bring smiles to the tummies of those that you love and care about! I was shocked to see that each week that went by the number of comments kept increasing.
Here I write about a graceful, laid-back, family and friend-focused lifestyle focused on living a life surrounded by natural beauty, savoring it and sharing it with all of you . . . but mostly focused on what my readers say they enjoy the most: what comes out of my kitchen . . . delicious recipes! As a teacher, I knew that I was helping others in a new way that was totally unexpected and unplanned. Our goal (since I blog with my husband's support and encouragement) is to continue my role as a teacher for my readers, providing them delicious recipes each and every time, with tips to help them in their kitchen and to enjoy creating amazing recipes for those that they love.
After all, cooking is an act of love, isn't it?
La Bella Vita Cucina evolved from my crazy passion for cooking and baking, especially authentic, time-honored, Italian recipes. For you, I share my family's cultural traditions plus new versions of those classic recipes. I was born and raised in an Italian-Amercian family, smack in the middle of the Midwest. Growing up, I have vivid memories of my mother and aunts spreading endless amounts of food spread everywhere for family and friends to enjoy: from tortellini in brodo, to ravioli in Bolognese sauce, to biscotti/contucci, risotto and polenta . . . at the time not well-known, but rather the traditional 'cucina povera' otherwise known as the 'food of the poor' from which my family's humble origins in the harsh northern mountains of Italy began. Families gathered in large numbers for any occasion! I have always known that my family had fabulous recipes, passed down through many generations, linked back to the poor, humble living in the mountains of Northern Italy, plus having had an incredibly successful Italian and continental restaurant for decades (also traced back to Italy and still in operation today). My husband is of German-Scottish descent who loves to eat . . . so numerous recipes are shared for the pleasure of his fellow ethnic friends (which I absolutely love preparing and eating too)!
From the moment I wake up until the end of the day, my mind is thinking about what I'm going to prepare next in the kitchen. Ever since 1978 when I picked up my first copy of Bon Appetit magazine and bought my first N.Y. Times Classic Cookbook, cooking has been a driving force and an integral part of my life. Ever since I was out 'on my own', I've been crazy about food, and even shopping where I often go overboard filling my grocery cart with colorful, fresh produce and Italian specialty foods whenever and wherever I can get my hands on them! I simply cannot settle for anything less than the freshest ingredients that I can use in my cooking! And that's due to my insistence on having a HUGE garden just as my grandparents did! Only now, my herb and veggie gardens are placed directly outside of my kitchen door so that I can take a few steps outside and snip the freshest herbs and vegetables that I need of the day's recipes!
I'm blessed to be a grandmother ('Nonna' in Italian), to be married to my best friend and to be a mother of two amazing young adults . . . who have supported me for decades in my food journey to publishing this blog and more! The Lord has truly blessed me with my family, my career in serving and educating others, and with the skills and love of cooking and gardening. To Him, I give all the glory!
If I can help you in any way regarding cooking, gardening, and marketing, please let me know.
This is my blog, that I started back in 2008 with the simple intention of snapping photos of living a beautiful life on a country acreage, and that I'm happy to welcome you to a growing number of over 60,000 like-minded global readers and FRIENDS . . . all who come together here to simply celebrate the deliciousness and beauty that surrounds each of us in our lives!
If you would like to work with me on a project you can locate my information on my CONTACT PAGE. You can also wander over to my MEDIA PAGE to find out more about my work.
That's all folks! If you want to learn more stop by my MEDIA PAGE, OTHER LOVES PAGE, or my CONTACT PAGE
You can also find my small craft shop on Etsy and eBay: Bella Bottega Designs
Can't get enough of La Bella Vita Cucina? Stalk us on Pinterest, Instagram, Twitter, and Facebook.
Watch To Learn More About Roz and La Bella Vita Cucina