"Cooking is an expression of love, cooking is giving joy to others, cooking is communing with those you love and cooking for others is a BLESSING!"
Ciao and WELCOME to La Bella Vita Cucina!  
Hi there! I'm Roz
Welcome to my little corner of cyberspace — La Bella Vita Cucina . . . where I share my voice as creator, author, recipe developer, gardener, and traveler . . . and I'm obsessed with all things beautiful and delicious.  My husband is the 'do-whatever-he-can-to-help' sidekick while enjoying his retirement. But as you'll soon see, this space is mostly a journey of my cooking adventures in my little Italian cucina. In 2008 I simply started to write (to myself) about the awesome beauty surrounding me on a country acreage tucked away in the middle of nowhere.  A place that I call home with my husband along with our 2 dogs, 2 horses, and 4 cats . . . chickens yet to come!   Everything offered to you on this food and lifestyle blog takes place right here on our acreage. After long days in the classroom as a marketing professor in a state university, I'd come home and simply want to journal about this peaceful place where we lived in the middle of nowhere in the upstate of South Carolina. Before I knew it and without a plan or any expectations, people began to write to me to post more about recipes and gardening! In this space, I share only my time-tested delicious (and beautiful to the eye) recipes that I am passionate about making and sharing to not only my family but with you or anyone!  If it doesn't pass my family's taste approval, then you won't see it here on this blog. Our goal (since my retired husband is part of this blog) is to provide inspiration for cooking, gardening, and now traveling that enhances your lives. Not only that, I want to create a 'community' of readers/followers/friends to interact and engage with each other and not just with me. Through this community goal, I always ask everyone to write to me with photos and thoughts about anything you create from being inspired here on the blog, YOUR BLOG! Oh and a few if my favorite things?  Besides cooking and teaching young adults my best days are when I simply walk around my gardens literally smelling the roses, kissing soft horse noses, and romping around with 4 grandsons.  Swimming in a lake on a warm summer day, and then sipping a cold glass of ice tea in a lounging chair can't be beat!  Well, maybe sitting in front of a crackling fire is the best! No, nothing can top sitting around a huge table with those that I love the most, enjoying delicious food and great conversation!

Also on this blog:
Along with all the recipes, I also share tips and valuable advice on gardening and traveling, and sometimes just some thoughts on life itself, no matter how imperfect my life is! I also share about my life on my personal Instagram and sometimes Facebook. But I'm really big on Pinterest above all other social media platforms. I'd love it if you followed me there as well!
They say to do what you love!
By day, I'm a college professor. 
I love teaching, sharing and cooking, cooking, cooking.  So I truly love what I do in both the classroom and this blog. I'm passionate about preparing only delicious and memorable meals that our family, friends, and now you, can enjoy for a lifetime.  Ever since we made the conscious decision to live a more quiet, down-to-earth rural life, we've been able to grow our own vegetables to cook right away or can and freeze.  Farm to table living is extremely important to our lifestyle. My post on
The Top Secrets on How To Grow Tomatoes Successfully
was picked up by
ACREAGE LIFE magazine.  Now I have my own monthly recipe column "From Roz's Cucina"
and I've been a recipe contributor since 2016!!
From the Spring, 2018 issue, one of my recipes is on p. 34
"FROM ROZ's CUCINA"!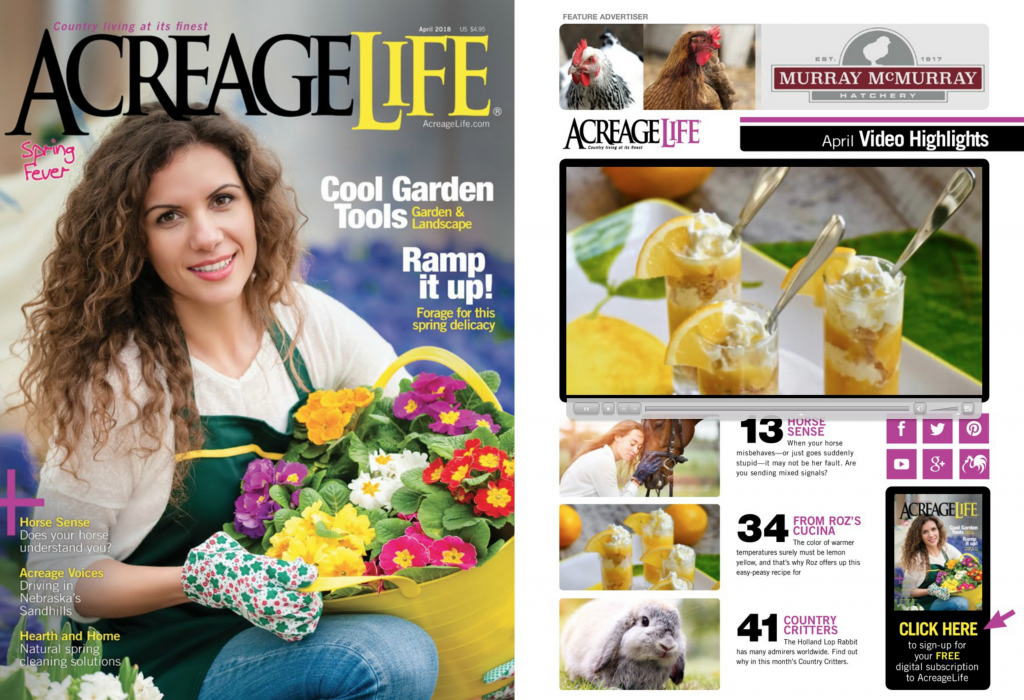 We travel quite a bit and also share those adventures.  We help seasoned as well as new traveling souls with helpful advice for every destination that we visit.
is a very popular post full of tidbits of wisdom that I learned the hard way through experience.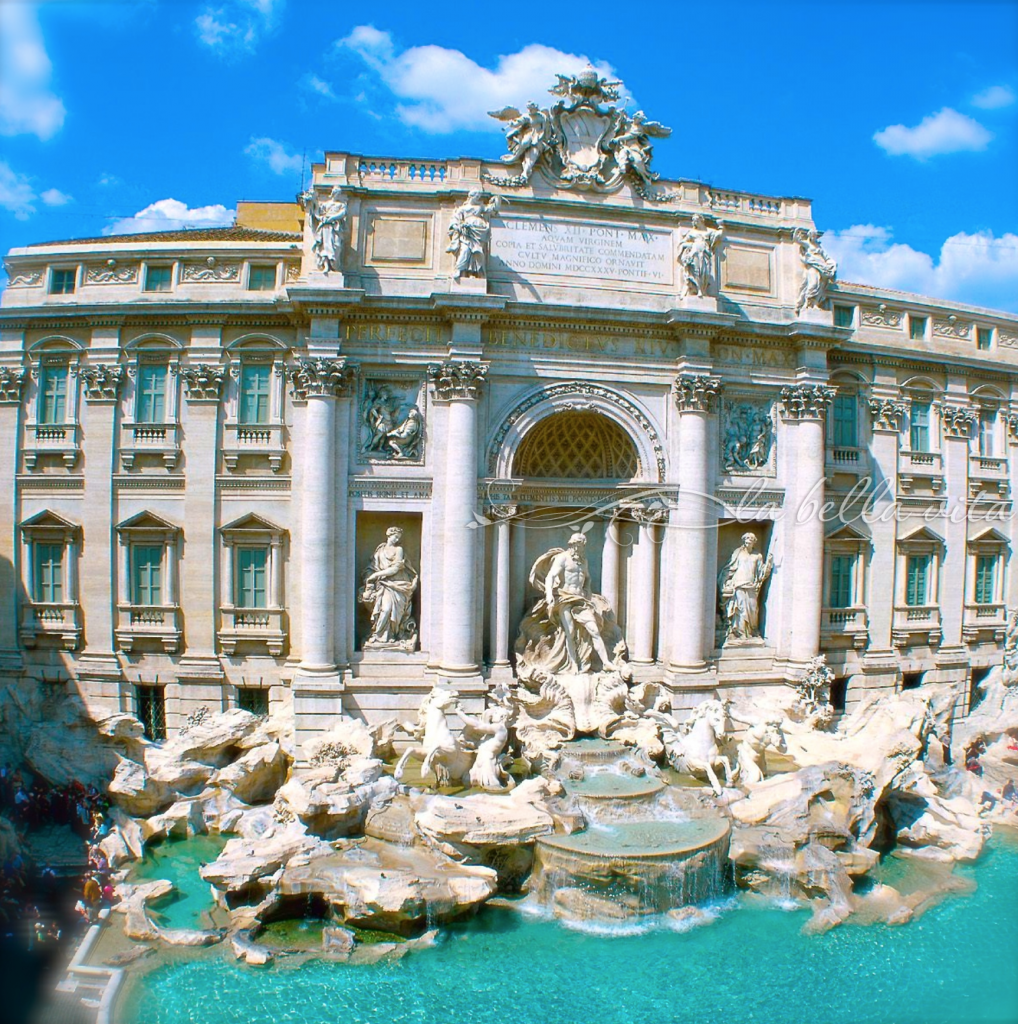 The recipes offered on La Bella Vita Cucina are varied.  Our Italian family recipes are shared here, but we also prepare recipes that aren't Italian.  After all, we may be Italian, but
we're Americans and we don't dine on Italian cuisine every single day! 
So we mix it up just like any other American home cook.
You'll find wonderful recipes for salads, main entrees, side dishes, and decadent desserts.  And everything
must
be delicious! If a recipe doesn't pass the family taste-test of time, well, it's just not shared on the blog. Although I'm a working professional, nowhere do I find more happiness than being in the kitchen creating and preparing something delicious AND beautiful to the eyes.
La Bella Vita Cucina began in 2008
when I was simply walking around the acreage on an absolutely gorgeous autumn day gazing at all of the flowers still in bloom.  Something compelled me to run to my computer and start writing a 'web-log' journal about life on a country acreage. I decided to start including my family's favorite recipes to have them in a place where my kids could easily find them.  
I knew nothing about food blogs! 
I was just doing my little old weblog journaling thing! Suddenly people were writing to me to thank me for sharing yummy and easy recipes.  They wanted more recipes.  From the start, 
I truly had no idea how much everyone would ask for more and how the number of comments and email requests would increase!
So I hope that when you serve these recipes, you'll 
bring smiles to the tummies of those that you love and care about!
After all, cooking is an act of love, isn't it?
La Bella Vita Cucina evolved from my crazy passion for cooking and baking, especially authentic, time-honored, Italian recipes.  For you, I share my family's cultural traditions plus new versions of those classic recipes.
I have vivid memories of my mother and nonna preparing huge spreads of food for large numbers of family and friends who gathered for the simple act of enjoying good food, good company, and great conversation.  From
tortellini in brodo
to
ravioli in Bolognese sauce,
to
biscotti/contucci,
risotto,
and
polenta
. . . they're all here. These recipes are traditional
'cucina povera' (food of the poor)
from my family's humble origins in the harsh northern mountains of Italy, passed down through generations. So even though I was initially inspired to write about a graceful, laid-back lifestyle focused on living and savoring life surrounded by natural beauty, the blog naturally morphed to
focusing 

on what readers said they enjoyed most: what comes out of my kitchen . . .
delicious recipes!
As a full-time teacher, I discovered through this blog that I was
helping others in a new way that was totally unexpected and unplanned. 
My goal is to continue my role as a teacher, providing you deliciousness each and every time along with giving you tips to help you in the kitchen.
I'm blessed to be a grandmother ('Nonna'), to be married to my best friend and to be a mother of two amazing young adults . . . who have supported me for decades in my food journey, to publishing this blog, and more!  The Lord has truly blessed me with my family, my career in serving and educating others, and with the skills and love of cooking and gardening. To Him, I give all the glory!
This is my blog that I started with the simple intention of snapping photos of living a beautiful life on a country acreage.  I'm happy to welcome you to a growing number of over 60,000 like-minded global readers and FRIENDS . . . all who come together here to simply celebrate the deliciousness and beauty that surrounds each of us in our lives!
We'd love to have you as part of our community!   
If I can help you in any way regarding cooking, gardening, and marketing, please let me know.
Click here:  La Bella Vita Cucina to get new recipes, travel tips, and gardening ideas straight into your inbox!  
And it's FREE!
Watch To Learn More About Roz and La Bella Vita Cucina