Ooey, Gooey Strawberry Rhubarb Crisp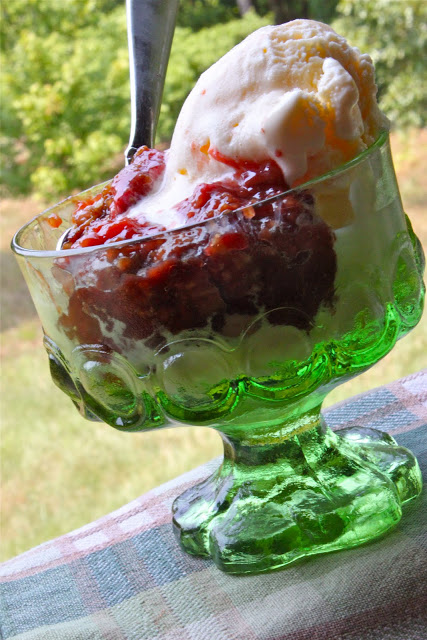 The rhubarb hasn't stopped producing
large quantities of huge, tall stalks! I think I'm going to have to resort to freezing and canning whatever is left rather than continually preparing another dessert (which my waistline cannot handle). When I freeze rhubarb I simply fall these easy instructions
{link}
.
But if dessert with rhubarb is what you're craving, then here is a sweet and savory treat blended with fresh strawberries! Some people call it a crisp, but to my husband and me, it is more of an ooey, gooey topping. If you like it a bit more tart, than add another cup of diced rhubarb.
.
Here's a delicious treat: Ooey, Gooey Strawberry Rhubarb Crisp to start your spring off sweet!
.
Oh yes, the ice cream IS seriously melting! After all, it's a mere 92 degrees today and we still haven't officially begun summer. Stay cool, my friends!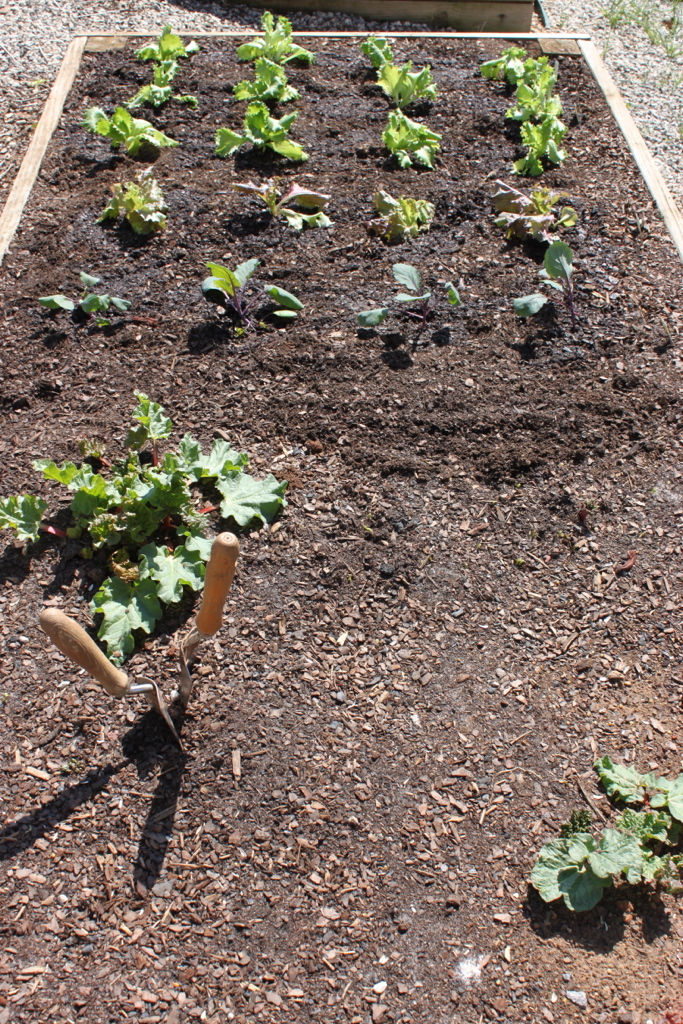 Believe it or not, that's a bedding (above) of composted horse manure that rhubarb thrives on!
If you let your horse manure set for one year it won't burn your plants, nor will it smell (too badly).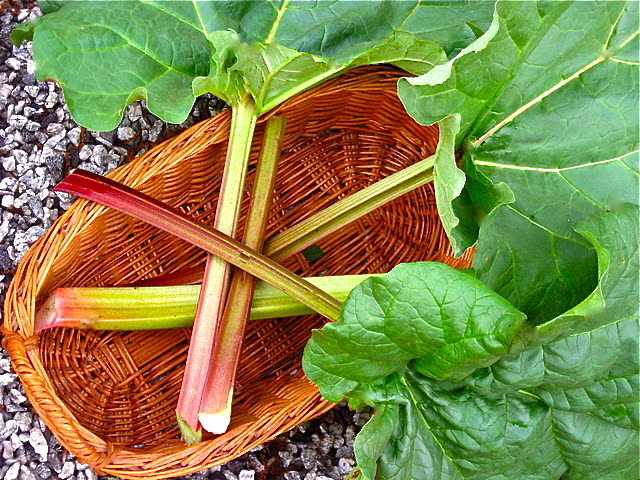 I love taking my harvesting basket out to the garden in the cool morning
when the mocking birds and cardinals are singing to pick whatever is currently ripe and ready to enjoy!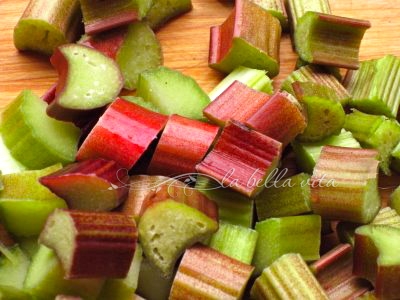 A variety of rhubarb's pretty pink, ruby red and lime green colors!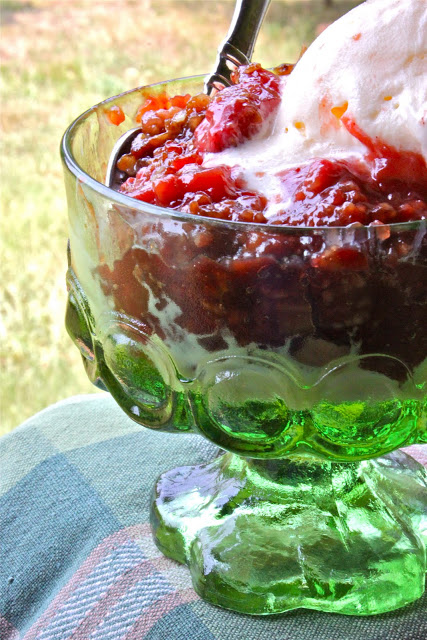 Ooey, Gooey Strawberry Rhubarb Crisp or Topping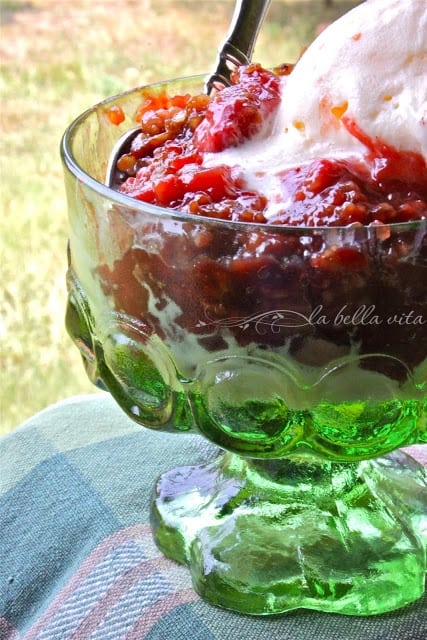 Ingredients
5 cups fresh strawberries, sliced
4 cups rhubarb, diced
1 cup sugar
5 Tbsp. flour
1 - 1/2 cups old fashioned oatmeal
1 cup flour
1 cup brown sugar
1/2 teaspoon cinnamon
1 cup cold butter
Vanilla ice cream
Instructions
Add diced rhubarb to the sliced strawberries.
Add sugar and flour and gently blend well.
Spread this mixture into a 9 X 13" baking pan.
In a medium-sized bowl, blend together the oatmeal, flour, brown sugar, and cinnamon.
Add the butter in with a pastry cutter.
Layer this topping mixture evenly over the strawberries and rhubarb.
Bake at 375 for 40 minutes, until crisp, golden brown and bubbly.
Serve warm with vanilla ice cream!
Yum-alicious!!


For more extensive information on Rhubarb from plant varieties, to planting, to harvesting, to recipes . . . check out this great web-site: http://www.rhubarb-central.com/index.html



Strawberry Rhubarb Crisp Topping