Oberammergau, Bavaria, Germany — St. Peter and St. Paul Church
During our morning walk in December and the Christmas season, amidst the perfect quiet and peaceful life in this tiny Alpine village, (on our fourth day in Bavaria), my husband and I strolled along the quiet, cobble-stoned-paved streets of quaint Oberammergau, Germany.
I couldn't help it, but I simply felt compelled to peak inside the village church cemetery. To look beyond the inviting and intricately-designed metal gates that beckoned one to enter and experience the spiritual atmosphere of the villagers' faith and tribute to their beloved deceased..
We had walked by the walls and iron gates of this sacred and serene place of spiritual rest several times during our visit to Oberammergau since our charming little hotel was very close by. And after walking by it a third time, I simply decided to listen to the call to enter this sacred ground.
Inside the open iron gate, the resting place for devoted souls was utterly beautiful, serene and peaceful . . . unlike anything we've ever experienced in any American cemetery — a sacred place in which every gravesite for loved ones was uniquely designed for the beloved soul who had been laid to rest and to the Lord.
These beautiful, 'unique-to-each-individual-soul' memorials were the invitations that led us to venture inside the beloved village church of St. Peter and St. Paul. I could not help but to venture inside the Church, if only to offer a simple prayer . . . to meditate within the beauty . . . and to be grateful for the moment.
My husband was also moved by the beauty of the interior of this church and the music being played from the organist. He was simply without words in his witness of this human effort to give visual and musical glory and praise to the Lord.
We just sat in the ancient wooden pews for an unknown amount of time, just sitting, looking, and soaking in the visual and auditory (music playing) beauty of this lovely church . . . and listening to the organist practice the songs to be played for the Christmas season.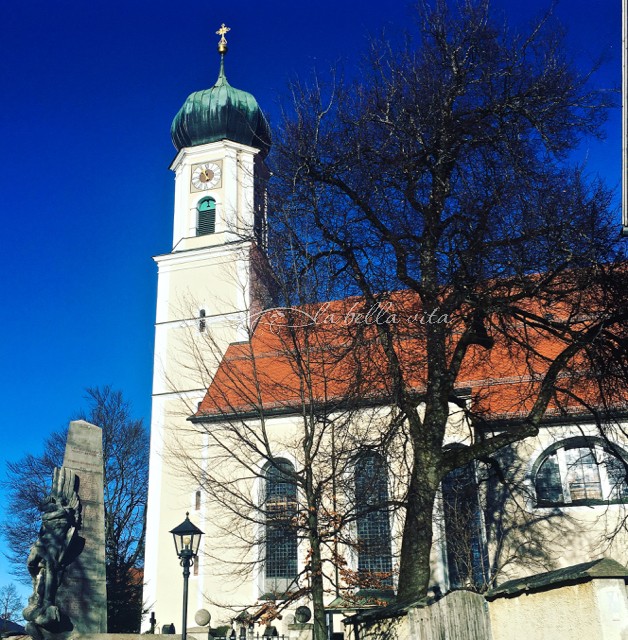 What my husband and I saw inside the walls of this church, was completely unexpected!
Words just simply cannot describe the beauty that captures you the moment you enter. Therefore, I'll simply take you on a visual photo-tour, even though it truly does not do justice to what can be seen in person.
PS: These uploaded photos do absolutely no justice to what we saw and what my 'original' photos show in fine detail. For whatever reason, 'WordPress' does not display the sharp detail of my photos. I don't know why . . . but the photos shared here are of a very fuzzy appearance of my very sharp original photos.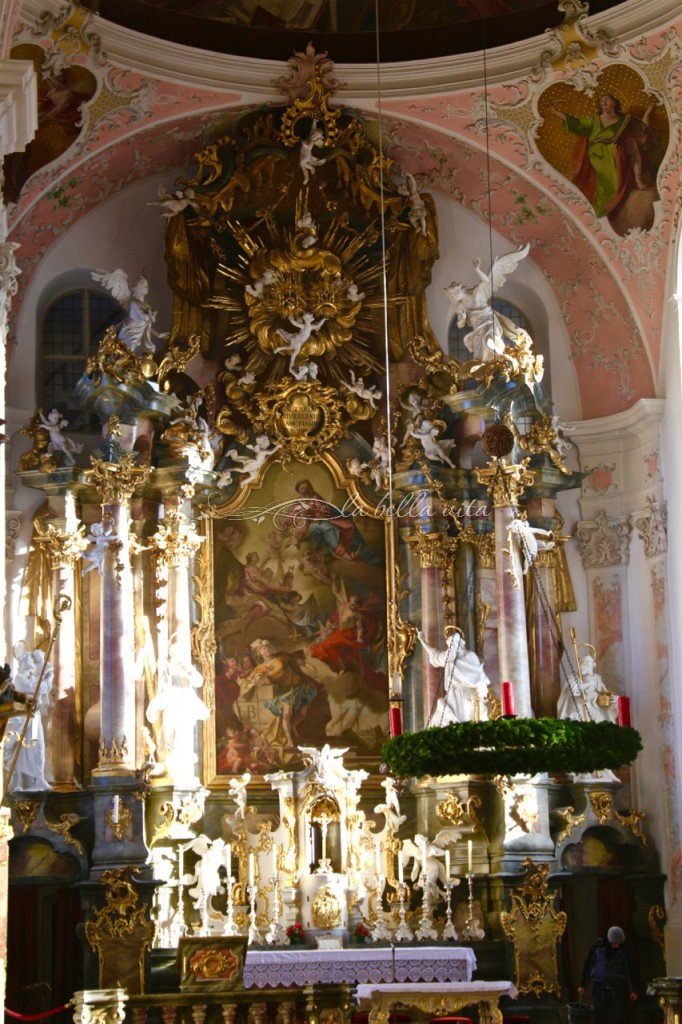 .
.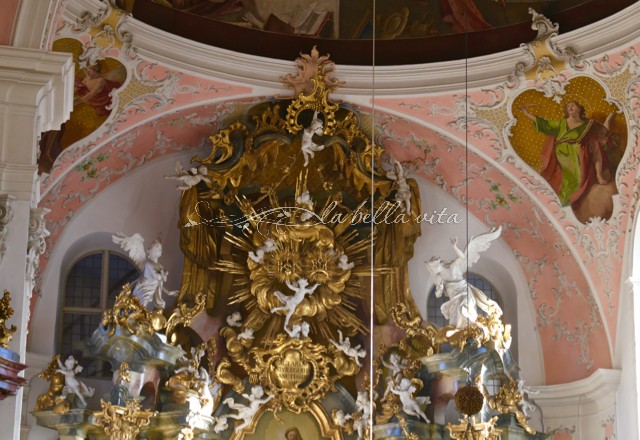 .
.
.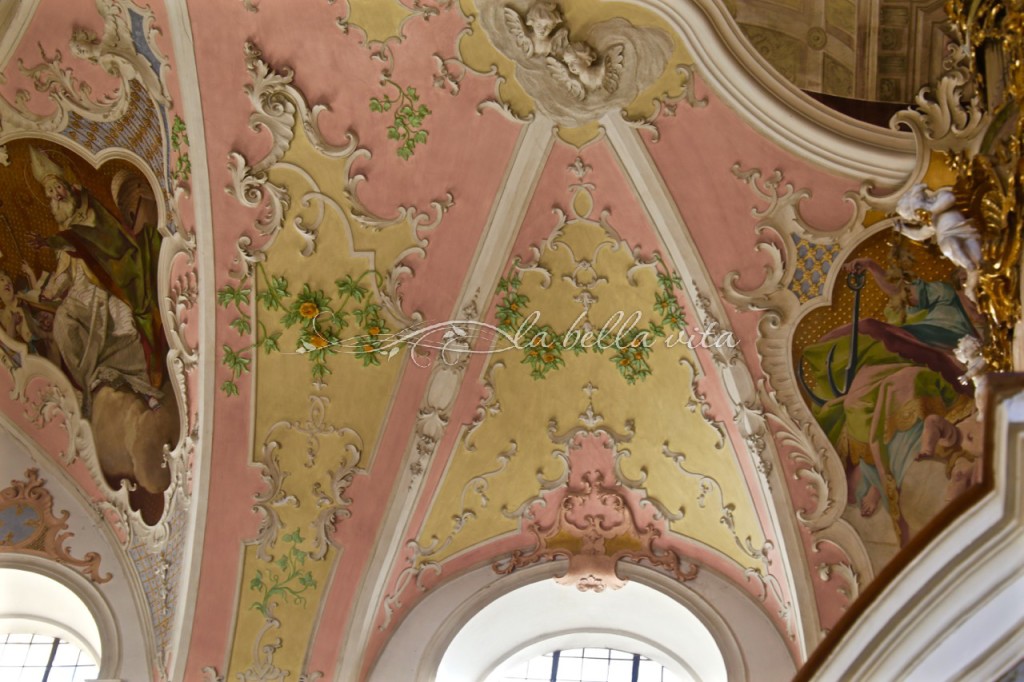 .
I cannot state how grateful we are for being able to experience this beautiful church in Bavaria during the Christmas season. If anything, this is where we recommend anyone to spend Christmas while in Europe.
We can truly say that returning to Bavaria for Christmas is a must-do.
This experience seems to just get better, if you have been following along . . . but yet, it did get even better!
If you have the wonderful opportunity, I hope that you enjoy the beauty of the alpine village of Oberammergau, Bavaria, Germany — St. Peter and St. Paul Church