If you like apple pies and tortas, then you are going to LOVE this Rustic Apple Crostata with Caramel Streusel Topping . . . an Italian take on pie (with a twist of German flair that I added for my German-Scottish husband)! Last month I made a peach crostata with the last harvest of peaches and just knew that I had to make it again with apples now that we're in full swing of autumn.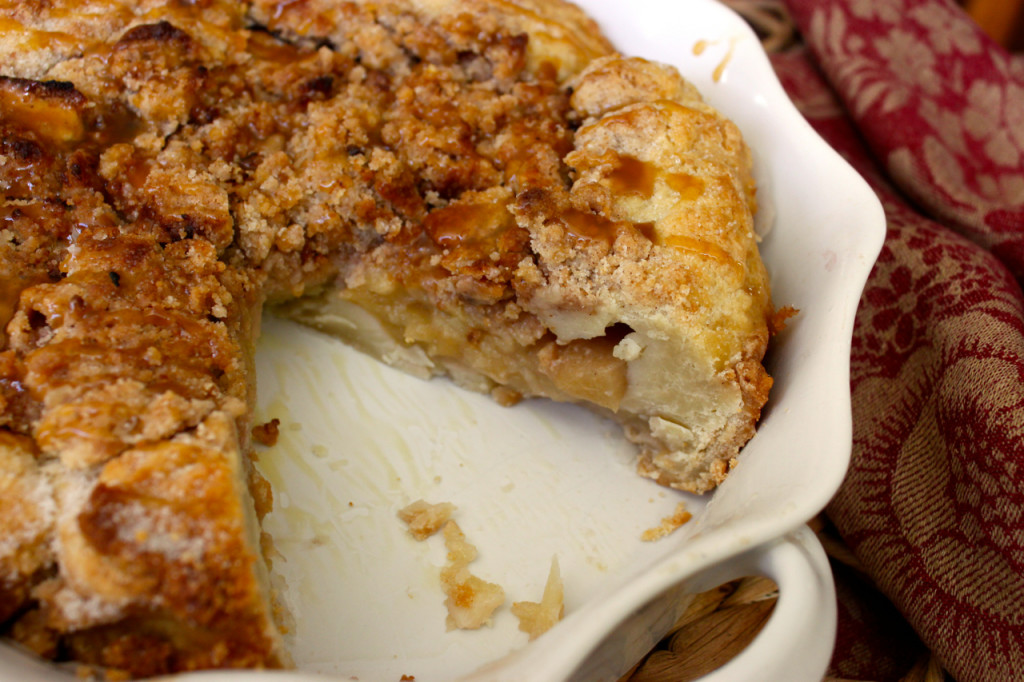 This Post Contains Affiliate Links. There Is No Extra Cost To You Whatsoever If You Purchase Our Recommended Products. We Earn An Extremely Small Fee For Introducing You To These Products.
The great thing about crostatas (crostate in Italian), is how insanely simple they are to make! My kind of cooking! Simple and delicious! When I bake a crostata I do something different: I double the crust ingredients and make a bigger crostata about the size of a regular pie. Most crostata recipes are rather small. Even though that's OK, my family wants more of a good thing!
How can anyone resist this beautiful creation filled with layers of apples in a thick, sweet crust topped with lots of cinnamon, sugar, and butter . . . and then drizzled with caramel? Oh, oh, OH!
"Excellent!" was the verdict of my sweets-loving and uber-picky husband. It's always so much fun to find a winning recipe, isn't it?
Please share the love by pinning this vertical image!
So let's get to the recipe!
Print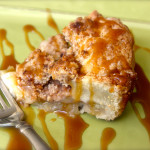 Rustic Apple Crostata with Caramel Streusel Topping
---
Ingredients
For the Crust
1 ¼

cups all-purpose flour

1

tablespoon sugar

½

teaspoon salt

½

cup (1 stick) unsalted butter, chilled and cut into small pieces

⅓

cup ice cold water, more as needed

1

egg, beaten

Raw sugar, for garnish
For the Filling
6 to 8

Granny Smith or other tart apples, peeled and cut into 16 slices each (about 6 cups total)

¼

cup brown sugar

1

teaspoon cornstarch

¼

teaspoon ground cinnamon

¼

teaspoon lemon zest

¼

teaspoon vanilla extract
For the Crumble
¼

cup granulated sugar

1 ½

cups all-purpose flour

¼

cup brown sugar

¼

teaspoon ground cinnamon

½

cup (1 stick) unsalted butter, melted and cooled to room temperature
---
Instructions
Make the crust: Combine flour, sugar, and salt in a food processor and blend for 5 seconds. Add butter, pulsing, until mixture resembles small peas. Add ice water and continue to pulse until mixture comes together in moist clumps; if mixture is too dry add a bit more water a tablespoon at a time. Gather dough into a ball, flatten into a disc, wrap in plastic and chill for at least 1 hour or freeze for up to a month.
Make the filling: In a large bowl toss together sliced apples, brown sugar, cornstarch, cinnamon, zest and vanilla. Set aside.
Make the crumble: In a medium bowl, mix together granulated sugar, flour, brown sugar, and cinnamon. Drizzle in melted butter and, using a fork, stir until mixture is crumbly and all the flour is incorporated; the crumbs should be smaller than 1 inch.
Heat oven to 375 degrees and line a baking sheet with parchment paper. Remove dough from refrigerator and let sit at room temperature for 10 to 15 minutes. On a lightly floured surface, roll the dough into a 14-inch circle. Transfer to baking sheet and chill until firm, about 15 minutes.
Remove baking sheet from refrigerator and let soften for 1 to 2 minutes. Arrange filling evenly in the center of the dough, leaving a 4-inch border all around; reserve the juices. Brush exposed dough border with beaten egg and fold edge in up over fruit, making pleats every 2 inches. Pour remaining juices over exposed fruit, brush the folded outer edge with beaten egg, and sprinkle with raw sugar. Cover exposed fruit with about 1 cup crumble.
Bake crostata until crust is golden brown and filling is bubbling, about 40 to 50 minutes. Remove and let cool before serving.
---
This is literally my all-time "go-to" favorite baking dish to bake crostatas and casseroles in!
Here's a link to it for you. Totally dependable, in a great size and a nice price to boot!
Here are a few more delicious apple dessert recipes for you to enjoy: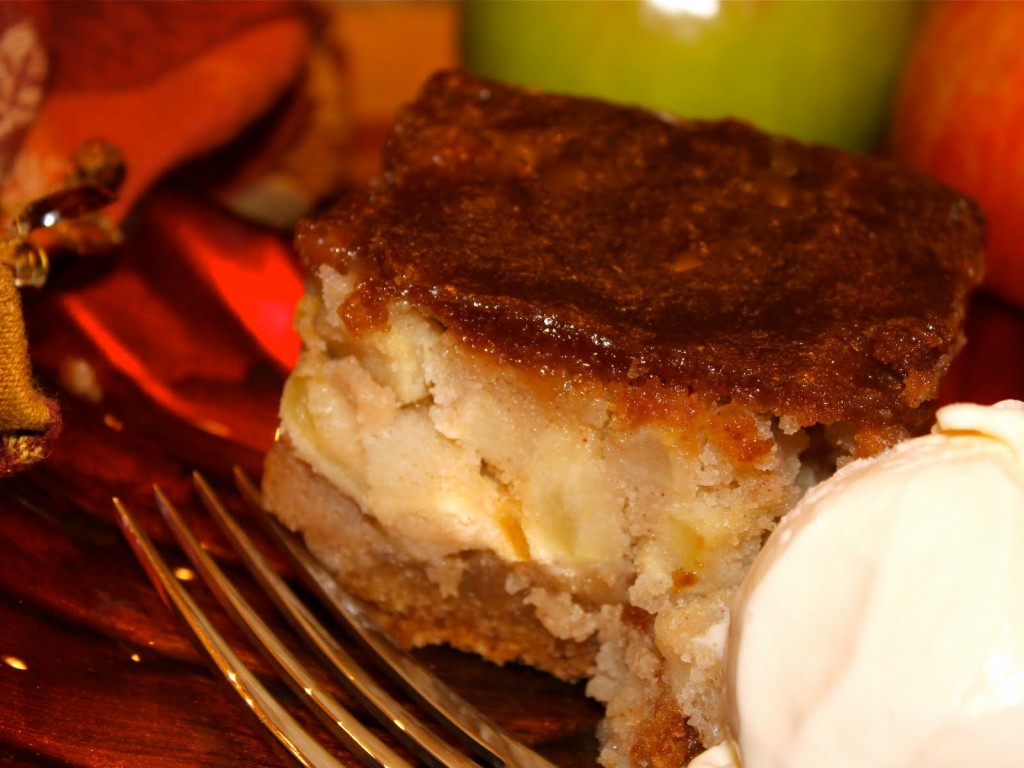 .