Italian Budino of Berries, Mascarpone and Marsala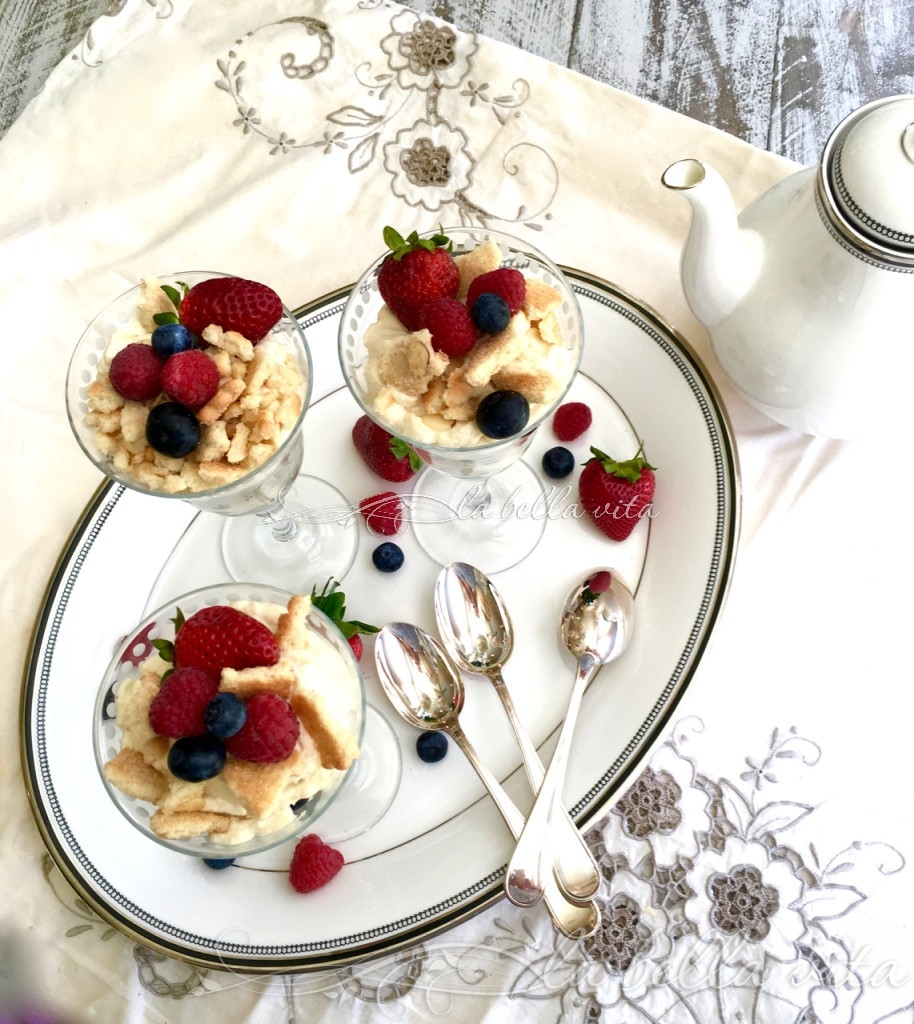 Rising to the top of foodie mecca city restaurant dessert menus is the creamy Italian budino. But if you don't live in L.A., New York or Chicago, you may not have heard of an Italian budino.
A budino is a luscious version of pudding. Most traditional Italian meals end with a light course, such as fresh fruit. Italians prefer to have their pastries in the morning or as an afternoon treat. So American chefs began to offer budini on their menus.
Popular to the point of having a cult following, an Italian budino soon became more preferred than pannacotta or tiramisu! The New York Times declared the budino as 2009's favorite dish of the year. Later in 2017, the budino was crowned "the dessert of Los Angeles" by Saveur.
So what in the world is a Budino / Budini?
A budino (budini is plural), is the Italian name for a rich, sweet and creamy Italian 'custard' or 'pudding' dessert. Budini can be prepared with various flavors: from berries and fruit . . . to chocolate and caramel.
Budini are not prepared with corn starch such as in pudding, but rather are thickened with eggs. Cream replaces milk to elevate the richness of budini compared to pudding. Budini are served individually just like panna cotta.
My husband said (while licking his glass clean), "This is like a parfait, only better!" Words that are helpful to anyone unfamiliar with Italian budini in gaining a better understanding of these creamy delights.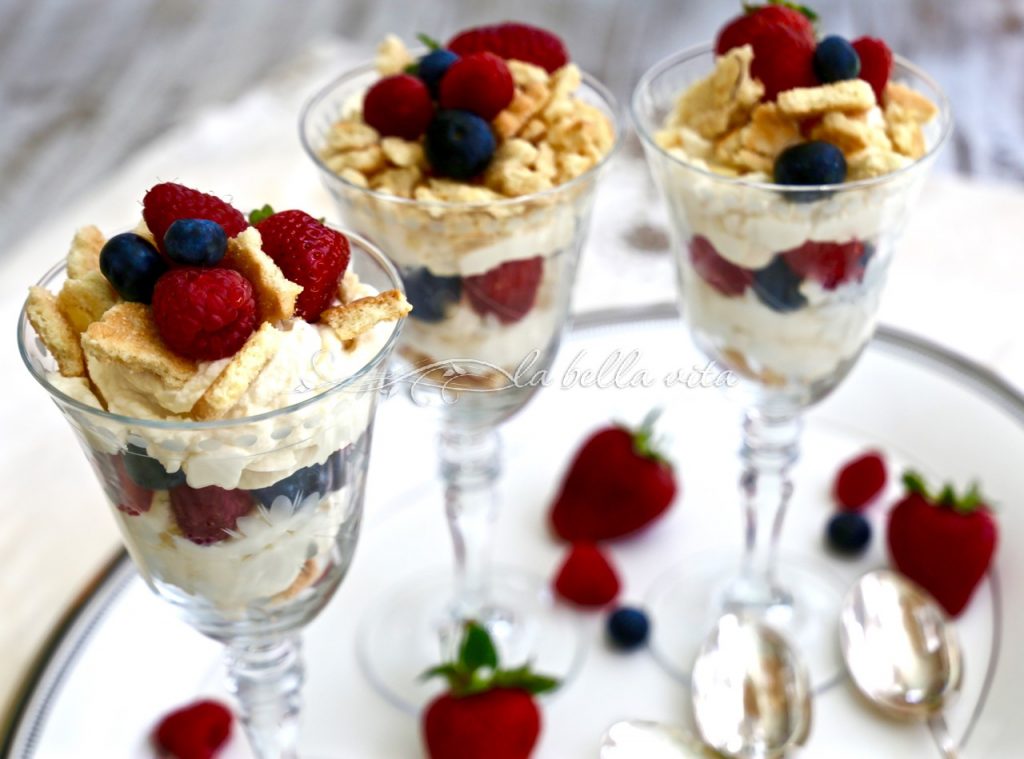 So do you really want to learn more about an Italian budino and expand your culinary skills?   No need to take my humble word on this!  Here are two articles from the respected food authors of the Los Angeles Times and Epicurious to explain Italian budino (budini):  "Budino Takes Pudding On An Adventure" and/or "Budino: A Bit Of A Mystery, But A Light And Tasty Dessert".
Buon Appetito!!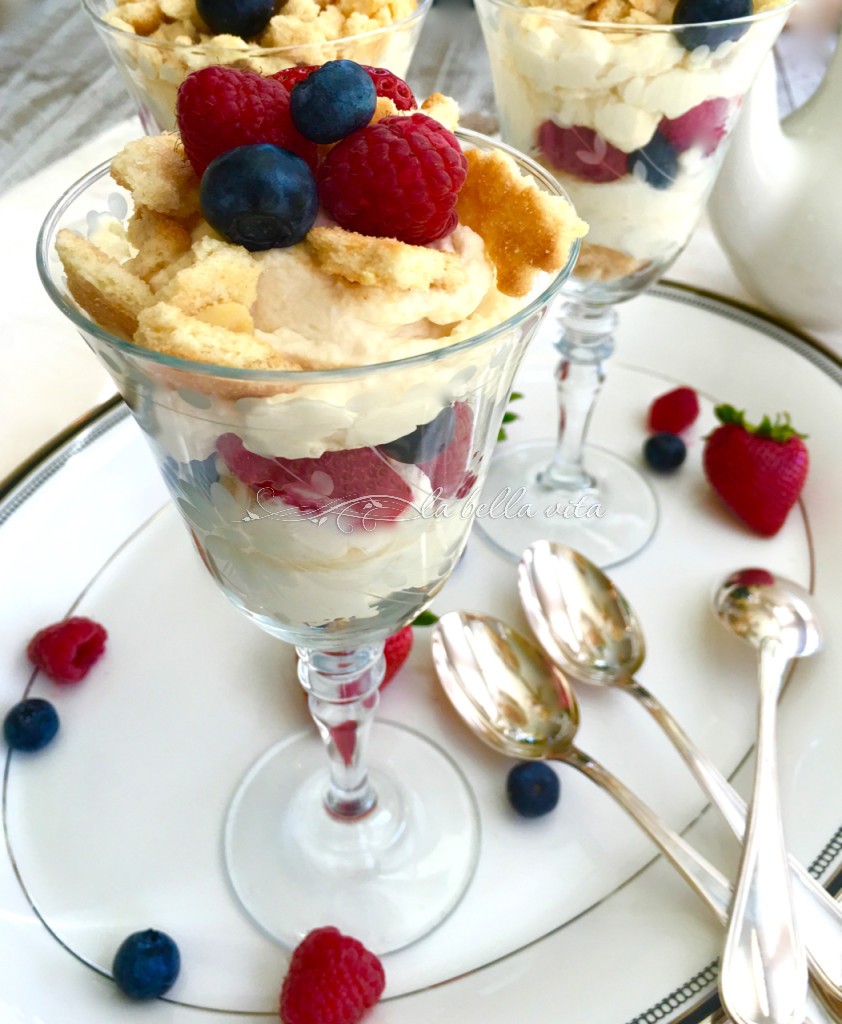 More Italian Budino recipes for you:
Italian Berries, Mascarpone and Marsala Budini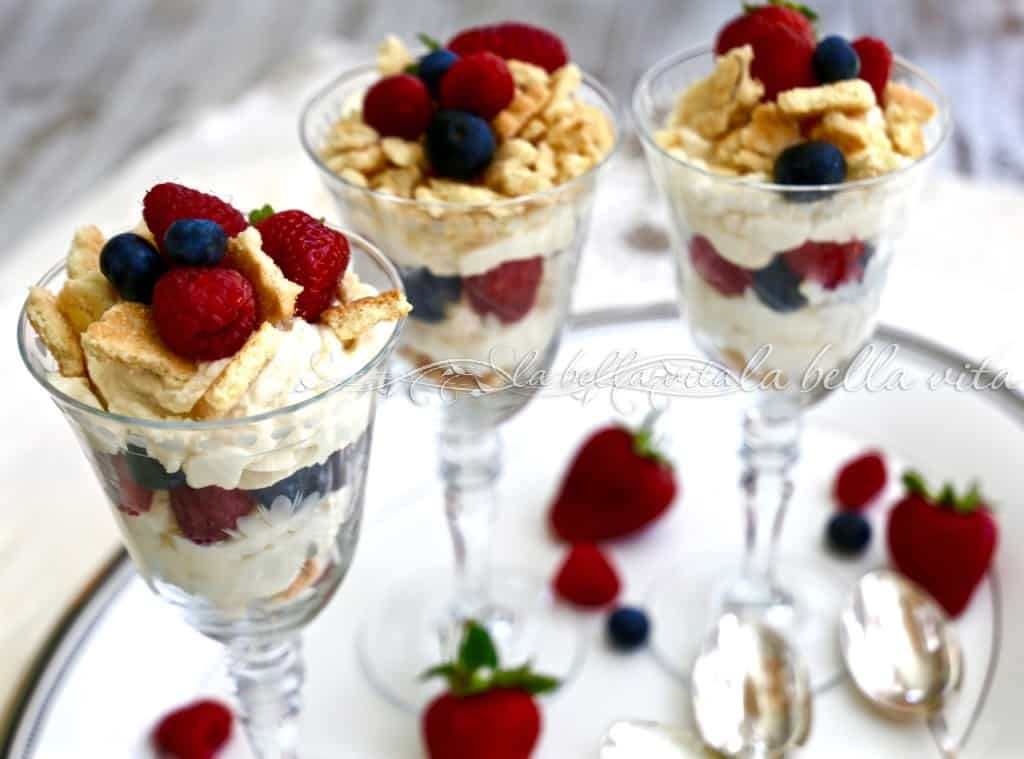 Ingredients
8 oz. container Italian Mascarpone cheese
1 cup heavy whipping cream
¼ cup powdered sugar
¼ cup sweet Italian Marsala wine
2 cups crushed Italian Amaretti cookies
Assortment of fresh strawberries, blueberries, raspberries, and/or blackberries
Instructions
With a hand-held mixer, whip mascarpone on high speed for five minutes until soft peaks form.
Blend in the whipping cream.
Add powdered sugar and Marsala wine and blend for one more minute.
Crush the Amaretti cookies with a rolling pin.
In wine glasses, alternate layers of crushed cookies, mascarpone mixture, fresh berries, more mascarpone mixture, more crushed cookies.
Garnish with fresh berries.
Serve chilled.