How To Make Copycat Panera Asiago Cheese Bread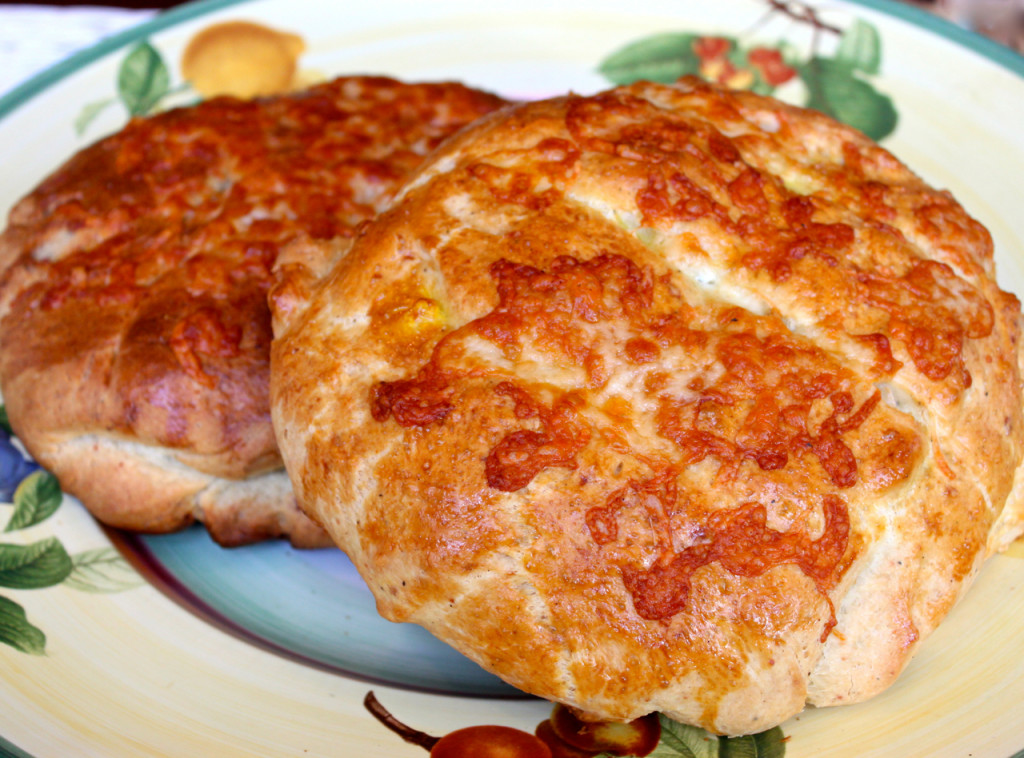 Asiago Cheese Bread has to be one of my greatest weaknesses in the world of carbs! I've always wanted to bake this bread at home and was given an opportunity that I couldn't say 'no' to.  I was contacted by the Asiago Cheese Consortium which represents all Asiago cheese producers from the Asiago plateau in Italy, and that guarantees the quality and authenticity of the product.  So this was my perfect chance to learn how to make easy copycat Panera Asiago Cheese Bread.
If there is one restaurant in the United States that I totally love, it's Panera Bread.  Ever since my first experience and bite of any bread or bagel BACK IN 2001, I've been a fan!  Especially for lunch.  The one item on their menu that I order religiously each and every time I 'wander' into Panera is the Asiago Bagel and/or Bread. So I had to figure out HOW to make easy copycat Panera Asiago Bread and/or bagels!
The gentleman told me that they had been following my blog and Twitter account and asked if I would prepare a recipe using Asiago Cheese PDO (it's important to note that PDO is a seal of authenticity and quality and means that the cheese is from a Protected Designation of Origin, in Italy, it is known as DOP).  And this is not a cheap imitation cheese; rather this is the authentic Asiago and the name and number of the wheel are clear on the packaging.
A Little Bit About  Italian Asiago Cheese
Asiago Cheese PDO is produced in two different forms:  Fresh and Aged.  Fresh Asiago has a creamier, softer texture with a milder flavor.  It is good for shredding, but excellent for slicing!  Aged Asiago possesses a firmer, harder texture and the flavor is more intense and sharp.  
I find the aged form to be better for finer grating, as well as shredding.  Both are great cut into chunks to serve on an antipasto platter!  You can see the difference in color in the photos:  Fresh Asiago POD is lighter in color and Aged Asiago PDO is darker.  Although both are delicious, I have to say that the Fresh Asiago is my favorite.
Also, something else that you need to know for determining if the Asiago cheese is authentic:  The cheese MUST have the name ASIAGO stamped on the cheese rind and possess a stamped number on the rind, both indicating authenticity of the cheese having been produced in the correct region of Italy.
OK, so about this recipe!  It's so easy to make, so don't let any fear of baking bread stop you from making this.  I used the Fresh Asiago which I felt would give the bread a better moistness, which I prefer.  Great choice   . . .  it was perfect!  Also, I wanted a more subtle Asiago flavor, you know, just a hint that doesn't overpower the bread itself.  
Again, good choice.
The recipe was found somewhere on the Web, where I found the recipe repeated identically on every site.  I have no idea where this recipe came from, whether or not it's a Panera copycat recipe or what.
But it's very good.
And that's what matters!
So get out there and look in any of the stores and locations listed below to get some of this fantastic Italian Asiago Cheese PDO to enjoy!
Print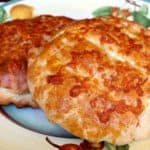 Asiago Cheese Bread
Author:
Prep Time: 0 hours
Additional Time: 0 hours
Cook Time: 0 hours
Total Time: 0 hours
---
3–3/4 cups all-purpose flour, divided
1 Tbsp. dry yeast
1–1/2 tsp. freshly ground sea salt
1 tsp. sugar
1/4 tsp. freshly-cracked black pepper
1–1/4 cups whole milk
2 Tbsp. butter
1–1/2 cups shredded Asiago cheese
1 jumbo egg, beaten
1/4 cup shredded Asiago cheese (to top the bread)
---
Instructions
Use a stand-up mixer.
In a stand-up mixer, using the 'paddle attachment' combine 1-½ cups flour, yeast, sugar, salt, and pepper.
Put the milk and butter in a microwave-safe bowl and heat the mixture until the butter begins to melt and is at a temperature between 120 to 130 degrees which will be warm enough to activate the yeast. Do not go over that temperature or the heat will kill the yeast.
On low-speed of the stand-up mixer, slowly add the warm milk and melted butter until smooth.
Add the 1-½ cups of shredded Asiago cheese and mix only until combined; don't over mix.
Slowly add in 2-¼ cups of flour to make a soft dough.
Switch to the "dough hook" and knead for 5 minutes.
Spray a large mixing bowl with cooking spray and place the dough in the bowl,
Cover the bowl with plastic wrap and let the dough rise until doubled for 2 – 3 hours.
Once the dough is doubled, punch it down with your fingers just a few times, divide the dough in half.
Spray two baking sheets with cooking spray and place the dough (divided) on the baking sheets.
Form into oval or round loaves.
Loosely cover each bread dough with plastic wrap (you might also want to spray some cooking spray on the plastic wrap).
Let the dough rise again to double in size, for 1 hour.
Preheat oven to 375 degrees.
With a serrated knife, make shallow cuts across the top of the dough.
Brush the beaten egg on top of the bread dough, try to use it all.
Bake in the oven for 25 minutes.
Remove from the oven and sprinkle the ¼ cup of shredded Asiago cheese on top.
Bake again for 5 minutes.
If your bread has been darkening during baking, switch the bread loaves on different racks so that they bake evenly.
The bread should be a light, golden brown.
---
Liz baked this recipe for Asiago Bread and made smaller 'rolls'.  Here's a photo that she sent to share her beautiful results.  She said that they "smelled delicious" while baking and TASTED GREAT!  Don't they look amazing? 
Thanks Liz!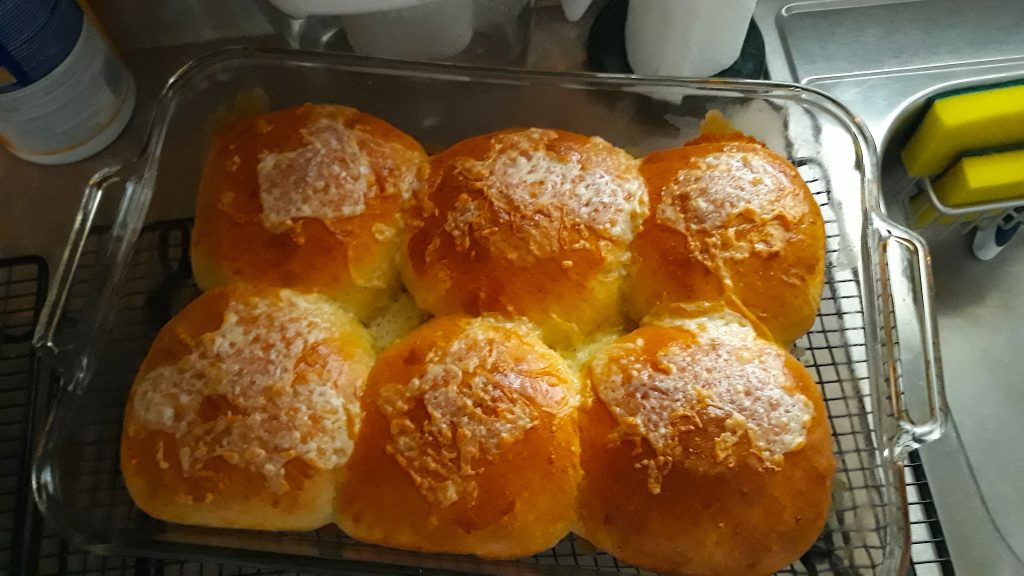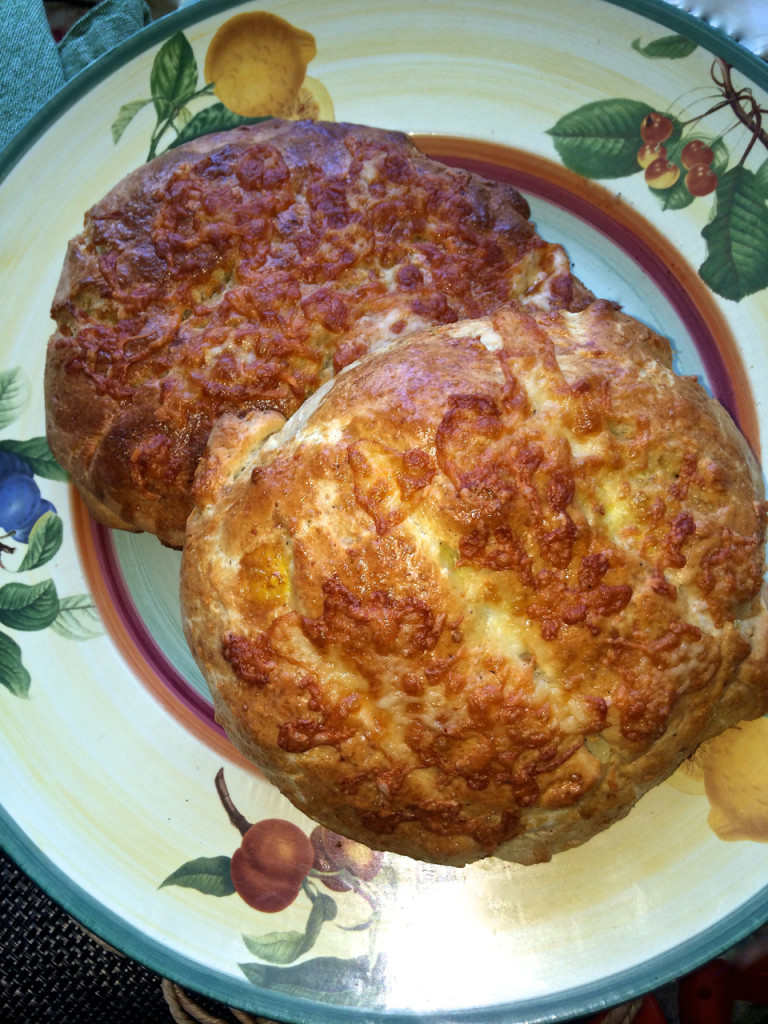 Here is a list of food retailers where you can find authentic Asiago Cheese PDO From Italy:
Supermarkets
• Sam's Club
• Harris Teeter (Mid-Atlantic and South East)
• Whole Foods Market
• Bristol Farms (California)
• Central Market (Texas)
• Wegmans
• Kroger
Delis and Gourmet Food Stores
• Vince and Joe's Gourmet Market (Michigan)
• Dolce Vita Italian Grocer (Phoenix, AZ)
• Di Bruno Bros (Philadelphia, PA)
• Murray's Cheese (New York)
• Ceriello Fine Foods (New York and Baltimore, MD areas)
• Agata & Valentina (New York)
• Hometown Provisions (Lancaster, PA)
Online
• Di Bruno Bros
• Murray's Cheese
• igourmet.com
• Alma Gourmet
#AsiagoCheese
For information on the Consortium itself, please click through the following link:
Consortium's Home Page (English)
Disclosure:  This post was sponsored by the Asiago Cheese Consortium.  My thoughts and opinions are always my own.  Thank you for supporting the brands that I use and share in my own kitchen and that keeps me constantly inspired in my cucina!