I Fiori (The Flowers) on La Bella Vita Acres
The roses are blooming so abundantly this spring. I have had to spray for black spot due to all of the rain and moisture. It's not something that I like to do, but it is certainly a must-do for roses in the SE when it's moist. The beauty of these roses is so worth the time and effort that they take to care for!
.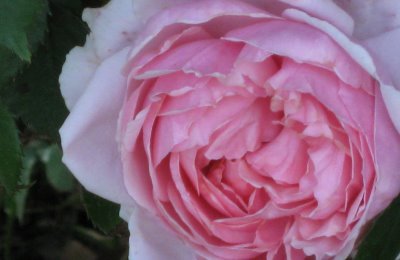 So far this spring, the weekly rainshowers have resulted in a magnificent display of flowers of all sorts. The daylilies are just now opening up and the roses are still in full bloom. It's been spectacular!
.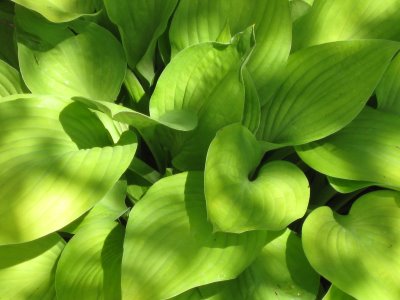 "Guacamole" hosta — what a perfect name; the lime green color just shouts out in the garden; it is absolutley one of my favorites!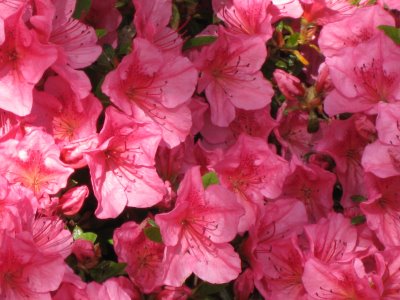 "Renee Michelle" azalea — one of our perennial winners every spring!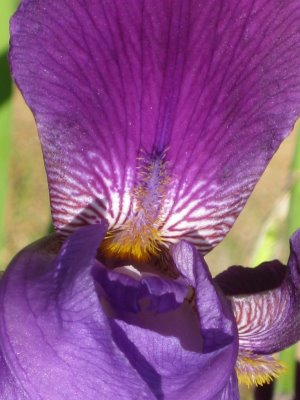 Purple-blue iris given to us by W.D.'s late father's Ohio garden 25 years ago; I don't know the name though. However, it is a very special flower to us.
.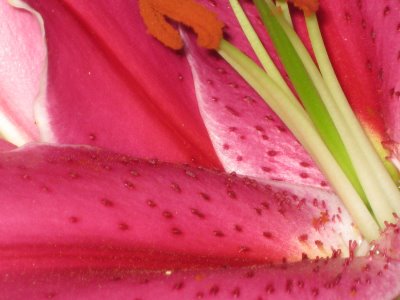 Perfect "Stargazer" oriental lily! Just amazing, huh?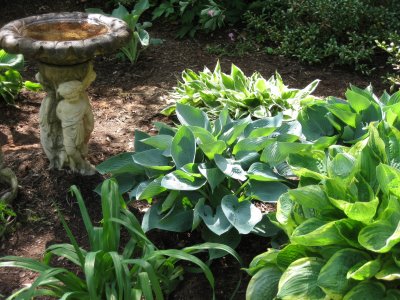 Huge "Great Expectations" hostas and other varieties
surrounding the bird bath!
.

"Nellie Moser" clematis climbing the lamp post to happily greet everyone!
.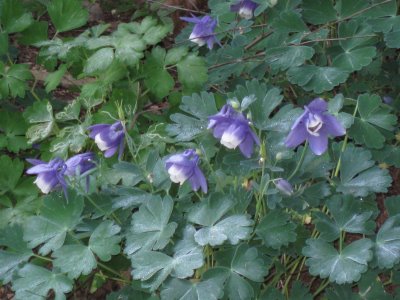 Cheerful, friendly, happy, blue Colombine that always leaves such a
good feeling inside to see in the spring!
.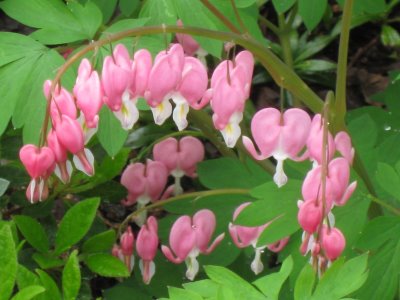 Our Bleeding Hearts naturalize more and more each year and
are just a delicate joy in the front garden!
.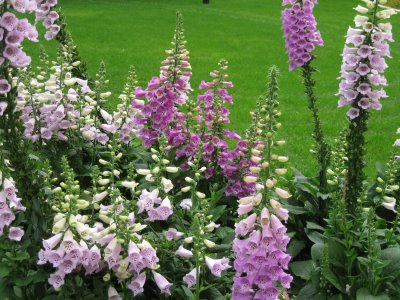 Stately Foxglove that stubbornly grows in our garden; they aren't easy for us!
.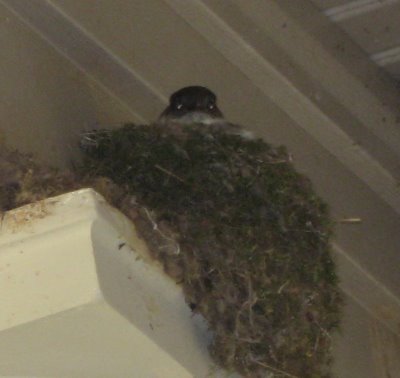 And finally, a loving mother bird in her nest under the porch tops it all off for life on La Bella Vita Acres!
Happy Gardening everyone!
.
.