Garden Topiaries! Out and About At The Annual SC Festival of Flowers
.
This week we mingled with tourists and local residents to celebrate gardening during the 3-week long Annual South Carolina Festival of Flowers.
The focus of the festival is on everything flowers and gardening, but we also have a 2-day equestrian event, golf, 5K runs, triathalons, garden photography displays, luncheons with master gardener speakers, a car show, jazz and blues bands, food tents, private home garden tours, and much more.
But what I always anxiously look forward to see every year are the creative topiaries that are put together by just about any group of people – – from elementary and middle school students to businesses and garden club members.
Local businesses provide the funding for the topiaries which last just about one month. So I thought that I'd share some of this year's nature-sculptured creations which were based on a "Safari" theme. All of these topiaries (and more, 22 total) are placed along the sidewalks of our quaint little downtown area.
Which topiary do you like best? I love the giraffes, the horse (of course!) and the Jeep!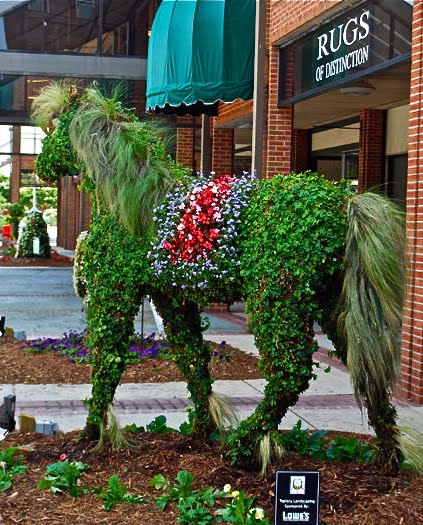 Horse Topiary — THIS IS MY ABSOLUTE FAVORITE TOPIARY!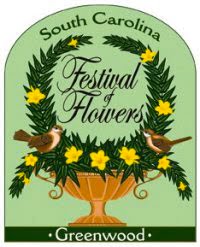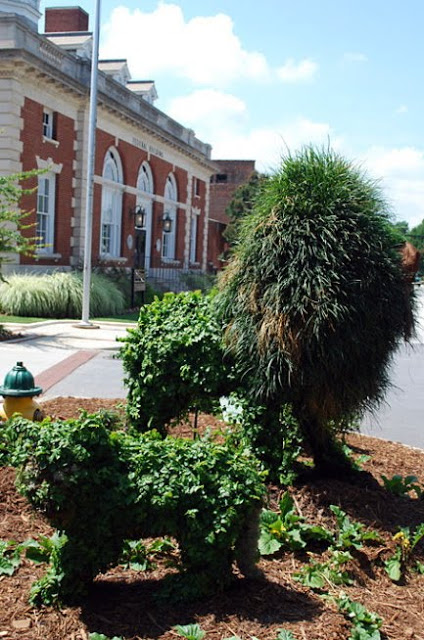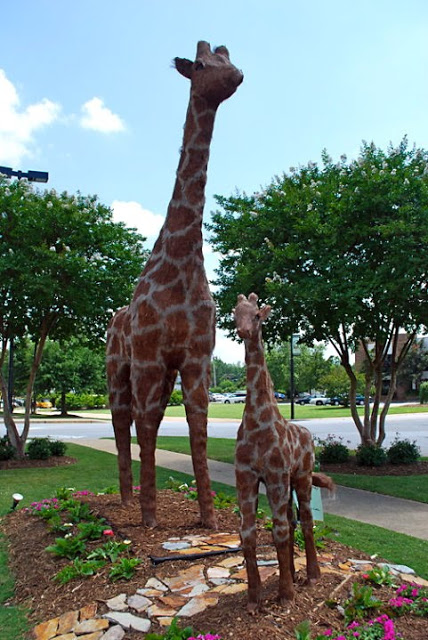 Giraffe Topiaries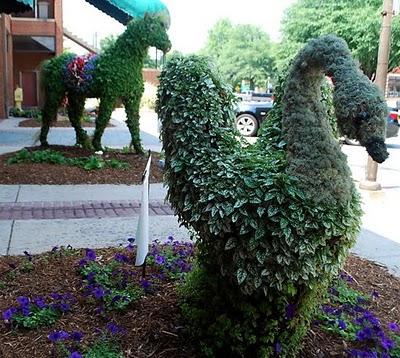 Swan Topiary with Horse Topiary in Background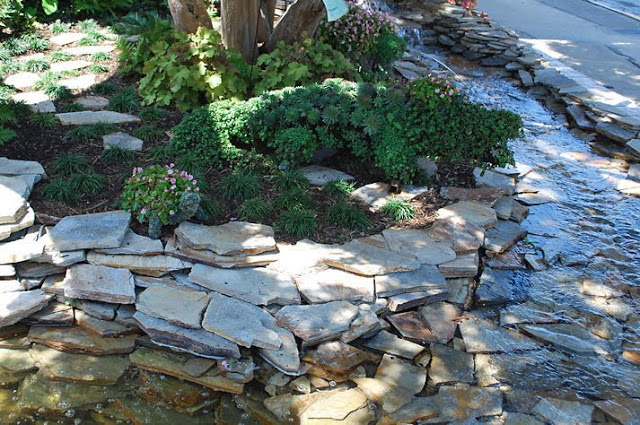 Alligator and Turtle Topiaries Along the Stone Stream Downtown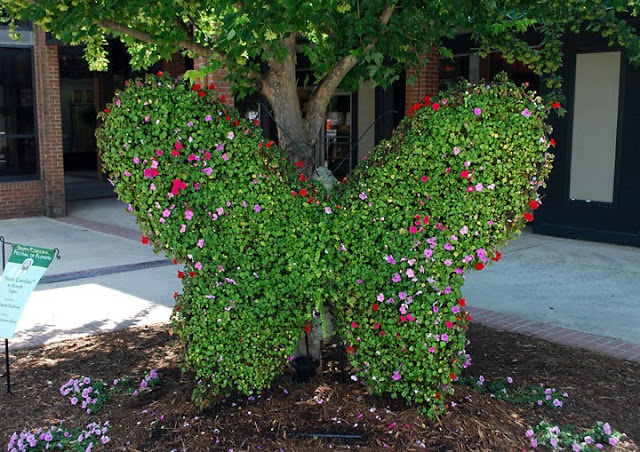 Butterfly Topiary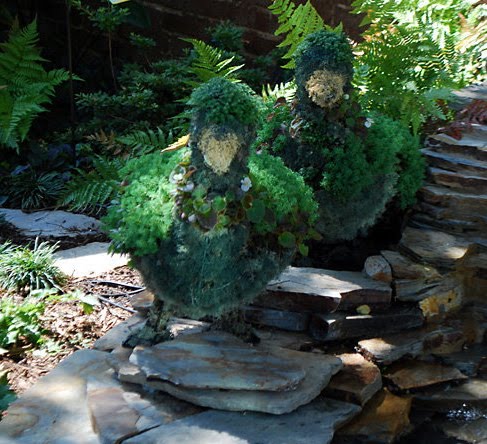 Ducks Topiary along stone waterfall Downtown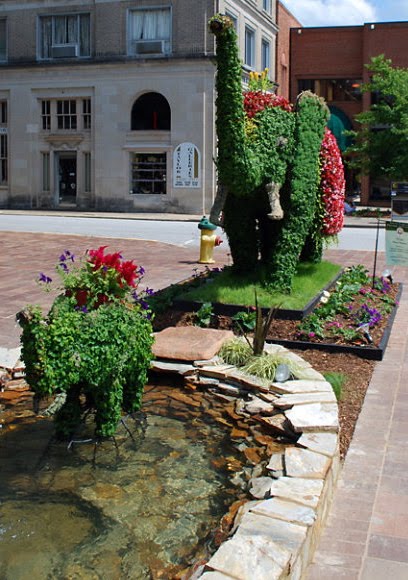 Elephant Topiaries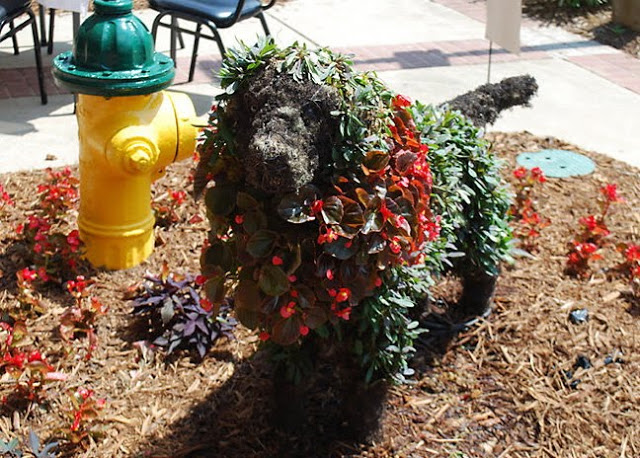 Puppy Dog Topiary (cutely placed next to a fire hydrant!)
And last, the local Jeep dealership's annual Jeep Topiary!
So now which of you can create topiaries? I know that I can't at all! I just enjoy looking at them! Thanks for taking a little downtown stroll with me.
Have a beautiful, flower-filled day wherever you are!
Happy Gardening!
.