Cinnamon Pudding Cake
Today I'm sharing with you another yummy, caramel-y, cinnamon-y, gooey cake appropriately named "Cinnamon Pudding Cake" from Lauren Chattman's 'Cake Keeper Cakes'. This is a very good cake, but more like a spice cake with a caramel topping. I did not double the topping, but I definitely believe that it is a must for the next time that I make it to either pool on a plate or to pass around to guests who would like more topping. This cake is best served warm with vanilla ice cream on the side!
Cinnamon Pudding Cake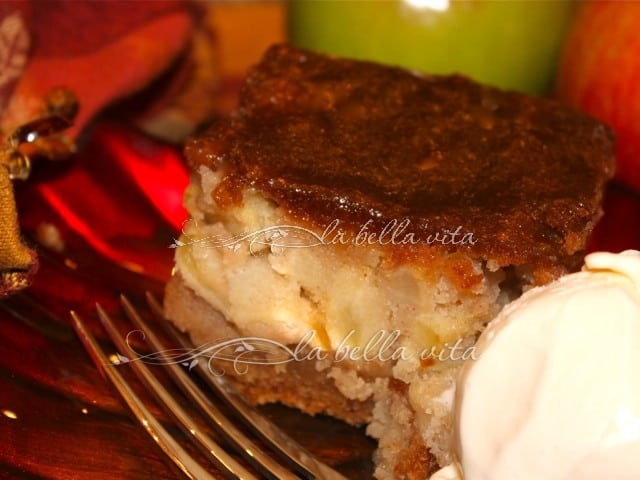 A true ooey, gooey, cinnamon-y cake . . . so delicious and yummy!  Perfect with a cup of tea or java!
Ingredients
For the Caramel Topping
1 cup plus 2 Tbsp packed light brown sugar
3/4 cup water
1 Tbsp. unsalted butter
1/2 tsp. salt
For the Cake
2 cups all-purpose flour
2 tsp. baking powder
2 1/2 tsp. cinnamon
1/2 tsp. salt
2 Tbsp. unsalted butter, softened
1 cup granulated sugar
1 cup whole milk
1 tsp. vanilla extract
Instructions
For the Topping
Heat the oven to 350 degrees F.
Spray the bottom and sides of an 8-inch square baking pan with non-stick cooking spray
Combine the brown sugar, water, butter and salt in a small saucepan and bring to a boil, whisking occasionally.
Then set aside to cool.
For the Cake
Combine the flour, baking powder, cinnamon and salt in a medium mixing bowl.
Combine the butter and sugar in a large mixing bowl and cream with an electric hand mixer on medium-high speed until fluffy, about 2 minutes.
With the mixer on medium-low speed, add a third of the flour mixture to the bowl.
Add half of the milk and the vanilla.
Add another third of the flour, followed by the remaining milk and the rest of the flour.
Scrape down the sides of the bowl and beat on medium speed for 30 seconds.
Scrape the batter onto the prepared pan and smooth the top with a rubber spatula.
Pour the topping over the batter (the pan will be very full).
Carefully transfer the pan to the oven and bake until set for 45 to 50 minutes.
Let the cake cool in the pan for 15 minutes.
Invert it (turn it upside down) onto a large rimmed serving platter.
Serve.