Fresh, Sweet Strawberry Ice Cream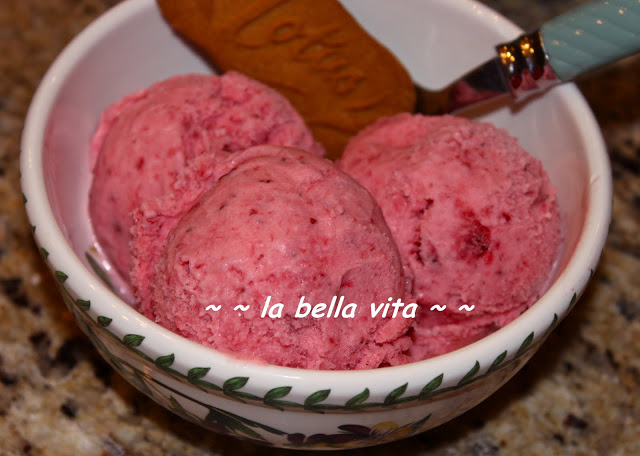 Yes, another recipe for ice cream in the world of food this month . . . and yes, it IS strawberry! I don't know what the weather is like in your neck of the woods, but it is a whopping 98 degrees today with a sticky 93% level of humidity. So what do we do in the South to endure these scorching temps?
Well, Bill and I don't have a pool to jump into to cool off (but he has promised that when we win the lottery, I get my dream pool)!
It's too hot to go out on the lake, even to sit in the shade (just ask the fish!).
And I don't run through yard sprinklers anymore (maybe I should!).
So the next best thing for the two of us to do in this heat, is to relax indoors with something chilly and cold! What better thing to enjoy than fresh, homemade ice cream!

It's Father's Day and food is what my husband craves! Bill is a crazy, almost maniac, ice-cream-loving guy. Not one day goes by in this house that he doesn't have a bite of ice cream! And his very favorite flavor of all is simply strawberry . . . nothing fancy at all . . . just good, old-fashioned, plain strawberry ice cream.
So two years ago for Father's Day, it was a no-brainer for what I chose to give him for a gift – – his very own automatic ice cream maker/machine. You may have read in other posts that I'm a brand loyal Cuisinart fan. I've just never been disappointed with Cuisinart ever since my very first Cuisinart food processor that I bought in 1979 that I still use to this day. Last year there was even a more powerful, almost commercial-level Cuisinart ice cream maker placed on the market, but it commands a price well over $200 which is far too steep for our budget.
Making fresh, home-made ice cream is just one of the easiest things to prepare now that we have these automatic gadgets. Simply gather up all of your ingredients, do a little mashing/pureeing tango dance with your immersion blender (which we lovingly call our 'boat motor'), pour everything into the pre-frozen container, flip the switch and let it whirl! After a half hour, put the ice cream into the freezer to harden further if you so desire. If you like soft ice cream, then you'll be thrilled with the half hour results. It's just a little too runny for us, but I'm sure that it would be great over a simple pound cake or angel food cake.
.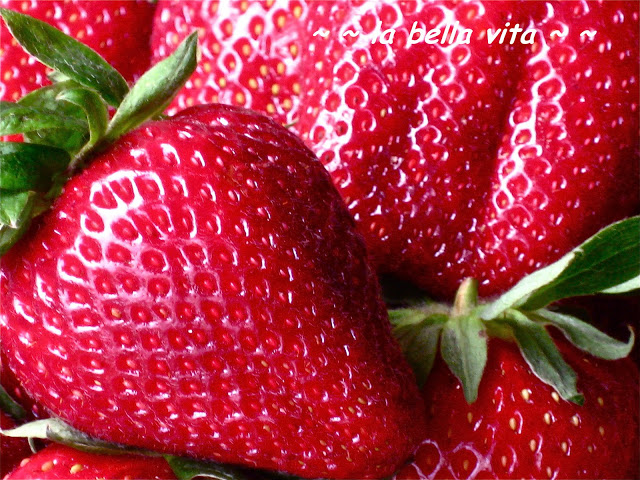 .The strawberry season was very early this year due to high temperatures in the spring, but still graced us with lovely, huge berries. They grew bigger this year because of the slower speed in which they grew compared to last year.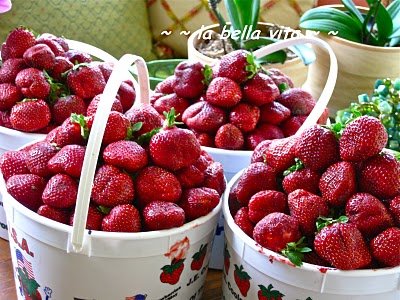 .
You can tell that someone went nuts at the berry farm purchasing strawberries, but I'm a freezing, put-up, canning maniac and love to buy produce in season, only to be able to enjoy them throughout the year from the freezer or the jar.
Here is a simple recipe that we use, and as I said, it is pure and simple. I hope you enjoy this cold, creamy treat on a hot summer day!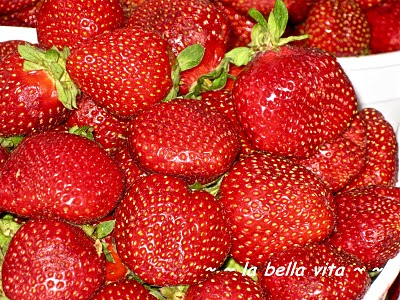 Gently wash the strawberries.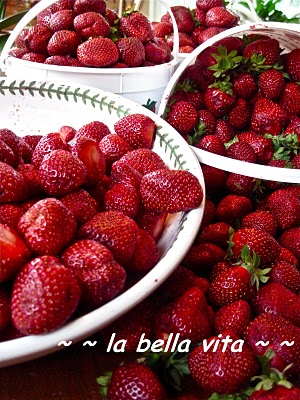 Remove the green stems from the clean strawberries and remove any bruised areas.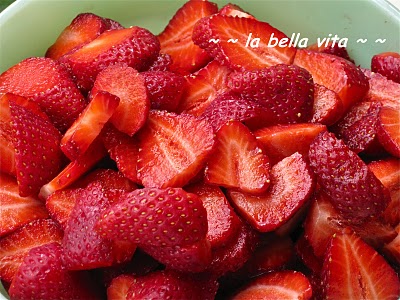 Slice the strawberries to your desired thickness.
,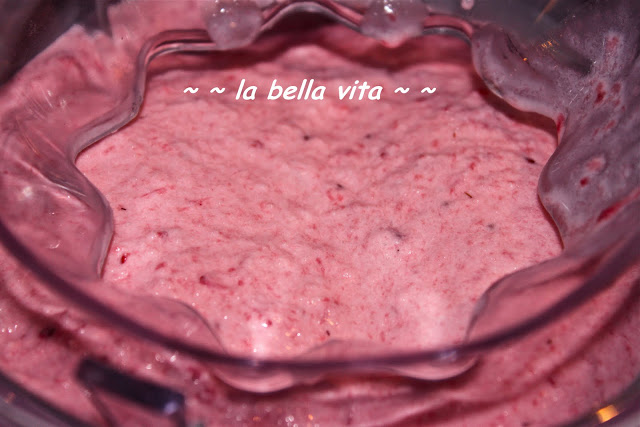 Pour all of the ingredients into an electric, automatic ice cream maker (this is my beloved Cuisinart).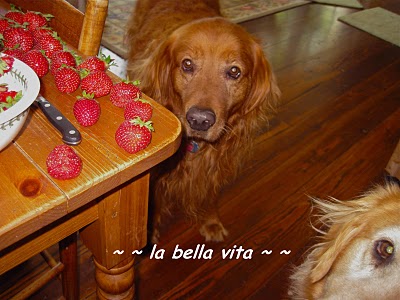 Be on the look out for hungry, strawberry lovin' golden retrievers hanging out in the kitchen. "Buckeye" and "Abby"are being so polite and patiently waiting. They know they'd be in big trouble if they ever took something off my table . . . they have superb manners, and very begging eyes, huh?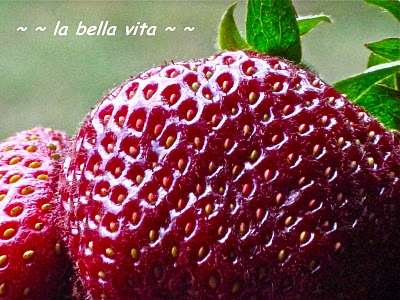 One last peek at a perfect and beautiful strawberry! Just amazing!
Hope you are able to make some home-made, cold, creamy goodness this summer! M-mmmm!
Print Fresh, Sweet Strawberry Ice Cream
Author:
Prep Time: 0 hours
Additional Time: 0 hours
Cook Time: 0 hours
Total Time: 0 hours
---
---
Instructions
In a small bowl, combine the strawberries with the lemon
juice
and 1/2 cup of the sugar.
---