Baked Spaghetti Pie ~~ Perfect Way to Use Cooked Spaghetti!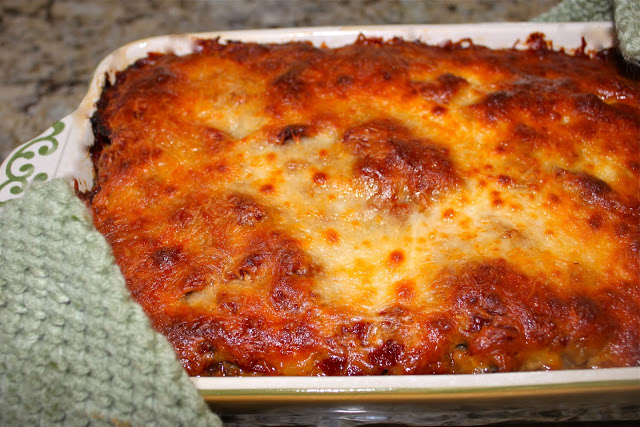 .
Spaghetti in Bolognese sauce . . . we devour a tremendous amount of it! Twice a year we make huge, HUGE pots of Bolognese (meat) sauce to freeze in order to use whenever we want pasta at the last minute without having to wait to make this sauce from scratch each time. This sauce is a life-saver, but we eat so much of it, that like everything else, it can get old. Variety is the spice of life, right?
So I played with a few recipes today (from both on-line sources and my endless amounts of clipped recipes) to come up with a Baked Spaghetti Pie. Oh my goodness, this is so delicious that even my husband spoke not one word while he stuffed his face.
"Silence" from the lips of Mr. M. and P. (Meat and Potatoes) while eating is ALWAYS a good sign! It's his sign of culinary happiness and approval! If he doesn't enjoy something he says something directly after his first or second bite and that's all that's necessary to realize if a recipe is a loser or not. So I love it when he eats in quiet bliss because I know he's basically saying "I like this and can't eat it fast enough!". This man's taste palate and his stomach are very important to my cooking endeavors, and as a result he's a spoiled man regarding good food . . . and I rely on him to tell me the truth to keep or toss out a recipe! His huge stamp of approval is all over this recipe for you!
If you prepare this recipe, use any ingredient that you prefer and/or have on hand in your pantry. For example, I had some Genoa salami on hand and chose to dice it up and throw it in. I also had some prosciutto but decided against using it because it's not an ingredient to get lost in a casserole-type of dish; it's best to shine on it's own. If you have some ground pork or turkey, that would be great, but in this case I had only ground chuck beef and used it. Do you like artichokes . . . anchovies . . . olives? Just chop some up and throw those in and make this recipe your own personalized version!! The spaghetti forms the base and the toppings are as unique as your imagination.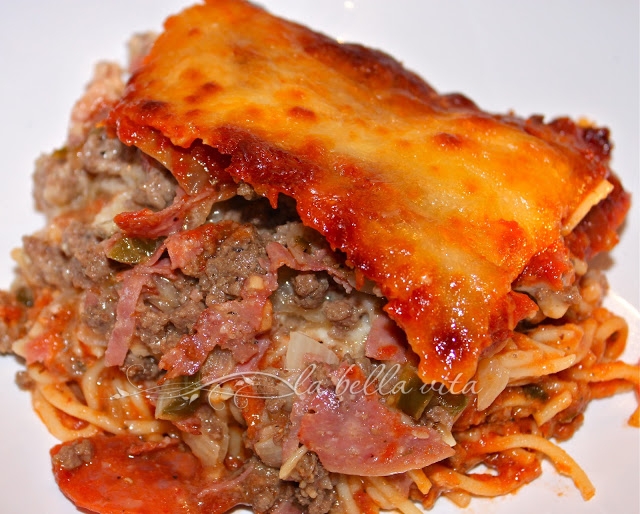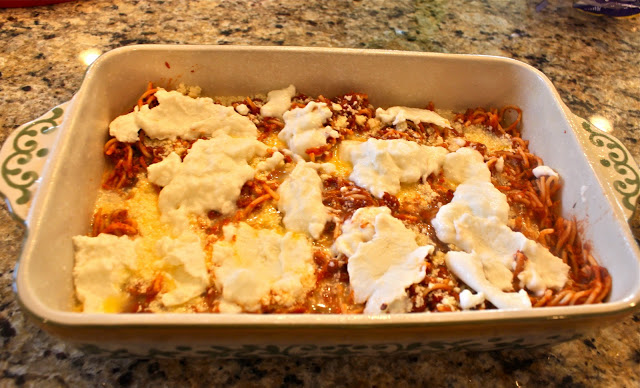 spread the fresh mozzarella over the spaghetti Bolognese and egg-Parmesan mixture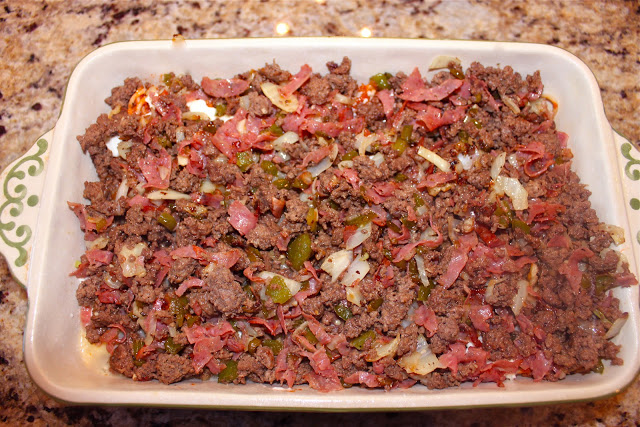 spread the beef-pepper-garlic mixture on top of the mozzarella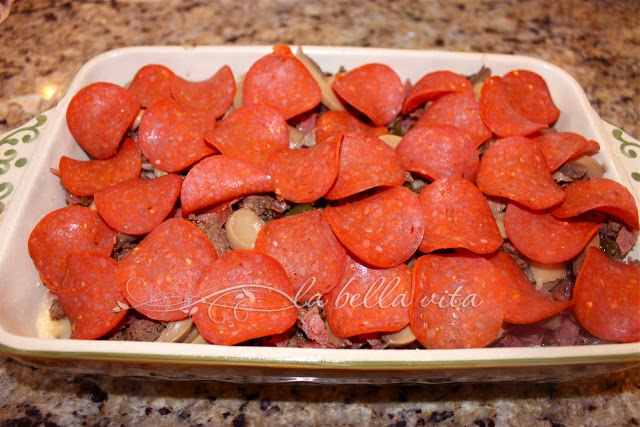 next layer the sliced mushrooms and turkey pepperoni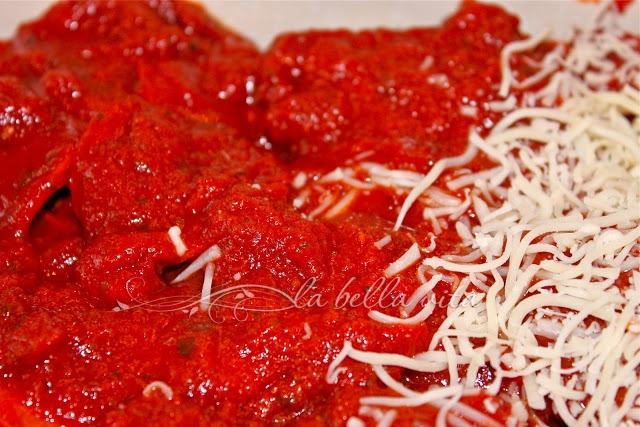 pour the pizza sauce over the pepperoni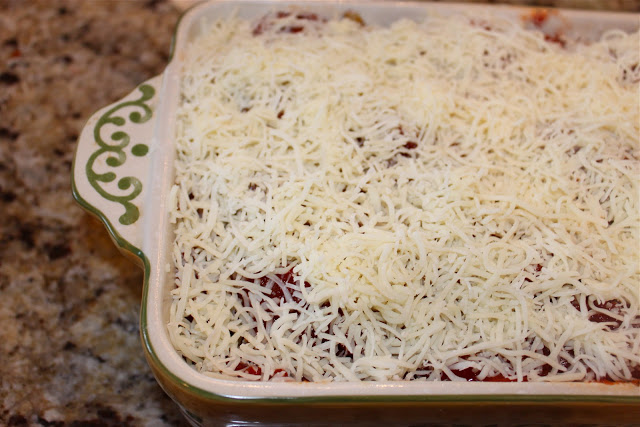 sprinkle and spread the 5 to 6 Italian cheese blend all over the top
Ooey, gooey, cheesy indulgence! Yes!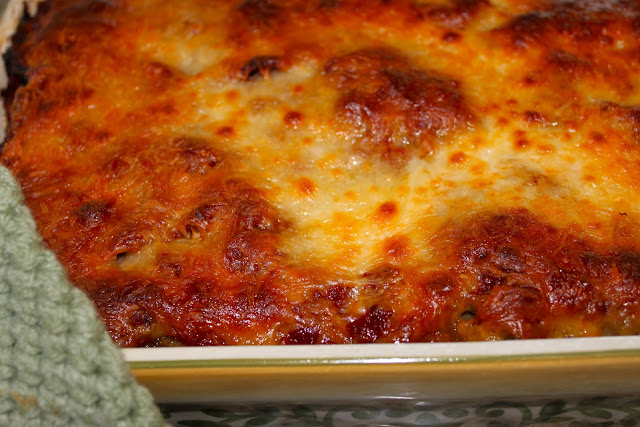 Bake for 45 minutes until golden brown at 350 degrees.
Enjoy this cheesy Italian-American dish!
.
Print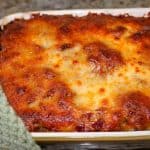 Baked Spaghetti Pie
Author:
Prep Time: 0 hours
Additional Time: 0 hours
Cook Time: 0 hours
Total Time: 0 hours
---
4 cups (minimum) left over spaghetti in Bolognese or Marinara sauce
2 jumbo eggs
1 Tbsp. egg whites
1/2 cup freshly grated Parmesan cheese
1 large ball of fresh mozzarella (or ricotta if you prefer)
1 pound ground beef or pork (or 1/2 and 1/2 of each)
Seasonings of choice (I liberally sprinkle Accent, Mrs. Dash Tomato Basil Flavor, and Nature's Seasoning)
2 – 3 Tbsp. olive oil
4 large cloves of freshly minced garlic
1 green pepper, chopped
1/2 onion, chopped
1/4 lb. diced Genoa salami (or prosciutto)
1 small can sliced mushrooms, drained . . . or fresh if you have them on hand
1/2 package of sliced turkey pepperoni (or regular pepperoni)
2 packets or containers of pizza sauce (Trader Joe's is very good)
1 7 to 8 oz. package of 5 to 6 shredded cheese Italian blend
---
Instructions
In a medium casserole dish place the left-over spaghetti Bolognese and spread evenly.
Combine the egg and egg whites and blend in the Parmesan cheese to the mixture.
Pour this egg-cheese mixture evenly over the top of the spaghetti Bolognese.
Spread the fresh mozzarella (or ricotta) over the spaghetti.
Saute and brown the ground beef with seasonings of choice.
In a large frying pan, heat 2 – 3 Tbsp. olive oil.
Add the chopped green pepper, minced garlic, chopped onion, and diced salami.
Cook for about 5 minutes.
Do not burn the garlic.
Add to the sautéed, seasoned and browned beef.
Spread the beef-vegetable mixture over the mozzarella.
Layer sliced mushrooms.
Layer the pepperoni.
Pour the pizza sauce on top and spread evenly.
Generously sprinkle the shredded cheeses over the top.
Place spaghetti on lower rack of pre-heated oven.
Bake for 45 minutes at 350 degrees, or until your preferred level of doneness, usually when the cheese is melted and golden brown.
---
.
.