Most Popular 2012 Recipes on 'La Bella Vita Cucina'
Once again we find ourselves at the end of another year! And what an interesting year it has been in the food blogging world and in my life itself that influenced the recipes that I posted here Most Popular 2012 Recipes on 'La Bella Vita Cucina' through the year and those that my readers have viewed the most.
2012 was a year that I vowed to finally take care of myself in every way: physically, mentally, and spiritually. From the low's of major back surgery to the high's of losing 23 pounds and lowering my blood pressure from 145/85 to 130/65, it's simply been incredible to feel better at the end of the year instead of feeling cruddy and bloated.
My last post of the year features those recipes that you viewed the most and also told me that you prepared in your own kitchens (which is the highest compliment). Even though many of the recipes are focused on health, they did not lack in flavor at all.
So I hope that you enjoy this medley of good eats from 2012 on 'la bella vita' that reflects your good taste!
Sangria recipes were the beverage rage this past year, and in January, to kick off my new health focus, I prepared this delicious Sangria ~ Lightened Up. Not only was it bursting with flavor, it also brightened the grey days of winter.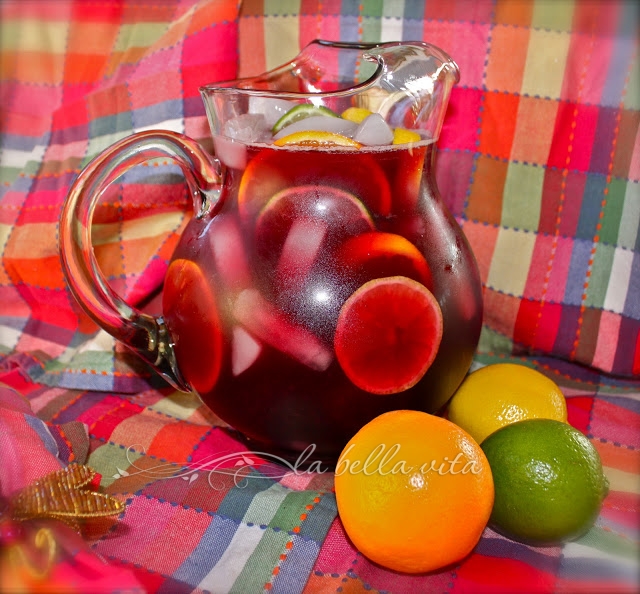 Another trendy food, for those of us wanting to improve our nutrition, was the humble sweet potato that once I could only handle smothered with brown sugar, butter and marshmallows. You loved this recipe in February for Baked Garlic Sweet Potatoes with Fresh Avocado Dip. Truly yummy, healthy food!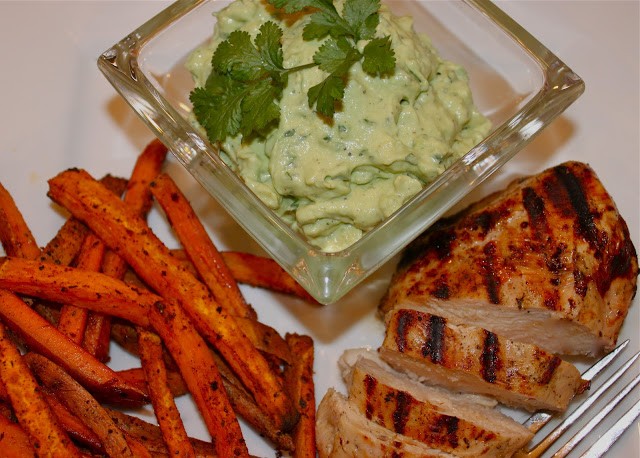 More and more of us discovered the creamy deliciousness of goat cheese this year. In March I prepared this extraordinary recipe from Cooking Light, Wild Rice, Asparagus, and Goat Cheese Frittata. Many of you wrote to me and told me how you loved this and all of my frittata recipes . . . thank you so much!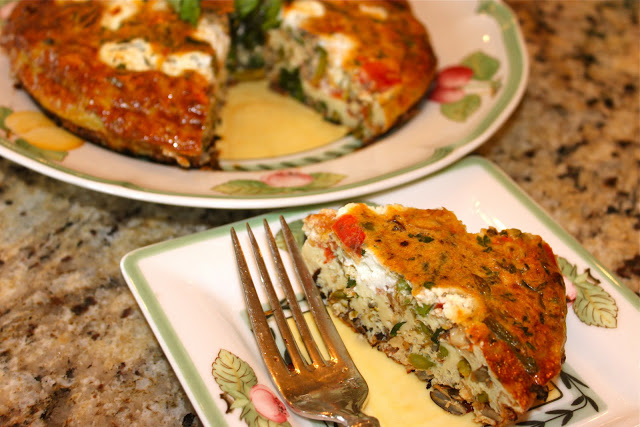 Before the trend of 'farm-to-table' cooking, I've always had a garden. But along that focus, I'm lucky because spring lettuce arrives much earlier here in the South (in April). Nothing tastes better than a humble salad and/or sandwich prepared with sweet loose-leaf lettuce and green onions freshly harvested from your garden, lightly dressed with nothing but pure olive oil, balsamic or red wine vinegar and sprinkled with salt and pepper! You agreed that keeping things simple is often the best way to eat in this recipe for Spring Lettuce Salad and Sandwich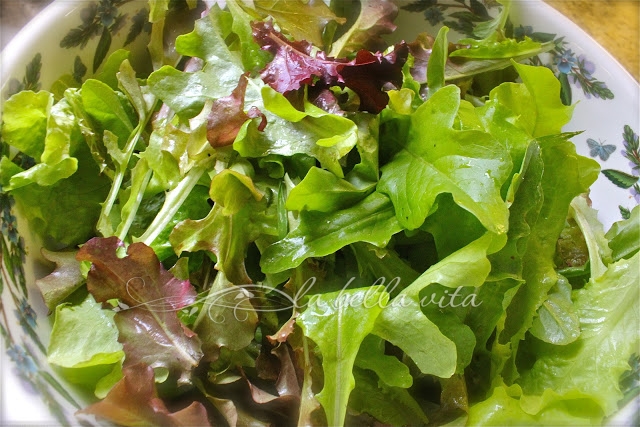 For Mother's Day in May, my daughter gave me a gift of imported Italian Strawberries in Syrup. Many home cooks have finally caught on to the beautiful marriage of drizzling balsamic vinegar on strawberries.
.You loved this recipe for
Strawberry and Mascarpone Cheese Crostini that is so easy to prepare!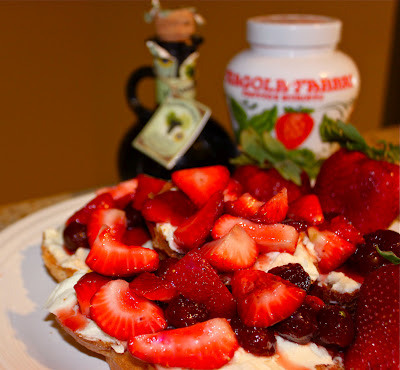 In June, my family had a reunion for the first time in over 20 years. As always, we make our tried-and true family recipes. Hundreds of people read and pinned this recipe for Baked Pasta Fagiole that has stood the test of time from when I first prepared it for a family renunion 20-some years ago!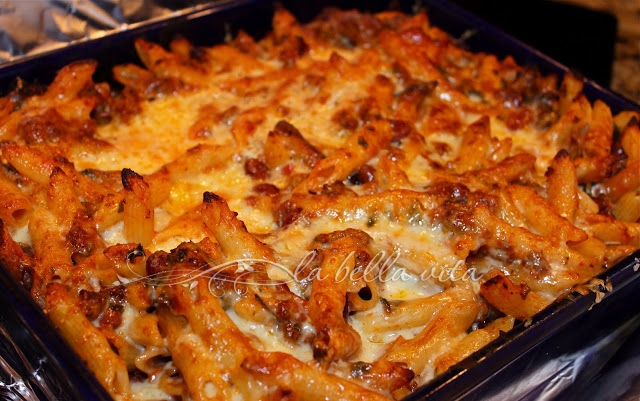 In July, I underwent back surgery and was given strict orders that I could not cook for several weeks due to all of the bending, lifting and twisting in the ktichen (the 'BLT's to avoid). But I sort of cheated and used some frozen pasta and my own frozen pesto to whip up recipes such as this Wild Mushroom Agnolotti in Basil Pesto Butter. You agreed that this pasta was just as delicious as hand-made.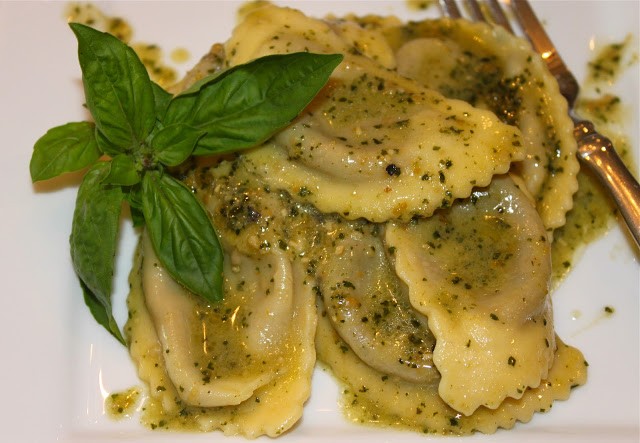 In August, my garden just bursts with peppers of every color! I truly do overplant red peppers . . . they're just my favorite! I love to roast them and to freeze them to use throughout the year. You loved this Buccatini with Roasted Red Pepper Sauce.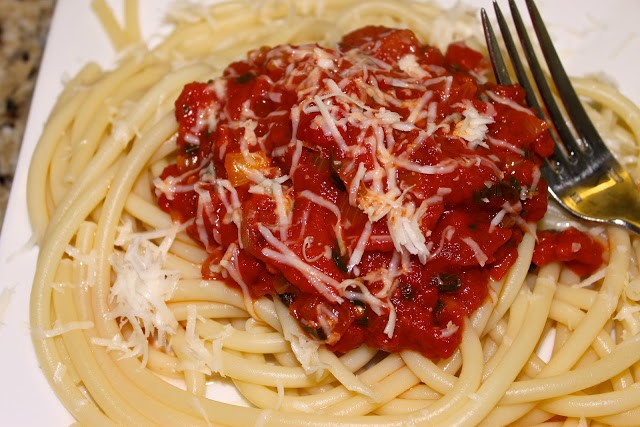 August also brings hundreds of zucchini blossoms that overtake my gardens that I look forward to frying every year. This time, I decided to stuff them with cheese and prosciutto. You really enjoyed these little bundles of Stuffed Zucchini Blossoms.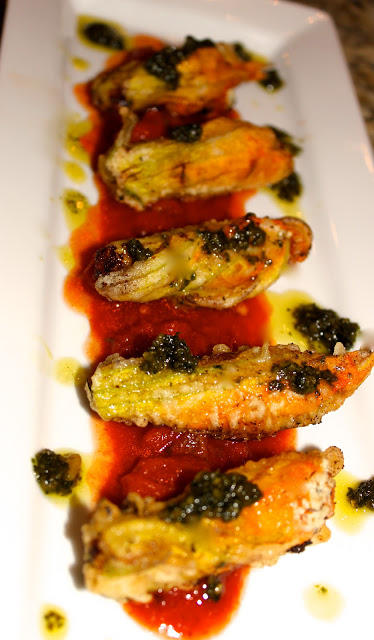 And what would August be without garden-fresh tomatoes? I would have to say that this Italian Cheesy Tomato Pie with Buttermilk Biscuit Crust was my best creation of the year . . . and you liked it too.
When the mercury continues to rise in September here in the South, we're still grilling outside. Grilled pizza has been trending in the food world and you high-fived this Grilled Prosciutto and Fig Pizza.
October brings beautiful, fresh figs and I just had to use some of my garden's arugula to mix up this delicious Fig, Prosciutto, and Gorgonzola Arugula salad. Good-bye to boring iceberg lettuce salads!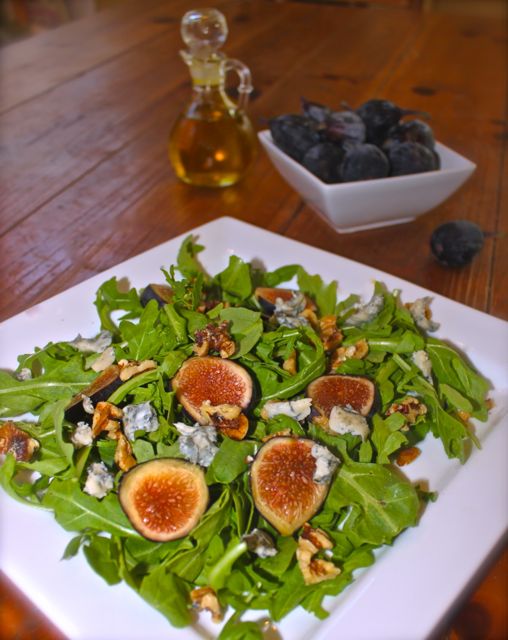 In November, it was time to start baking for the holidays. These White Chocolate Drizzled Biscotti with Cranberries and Pistachios didn't make it past Thanksgiving! I was a good girl and only ate just one . . . it wasn't easy to resist them either! These biscotti were so well-received among readers that I had to include them in Most Popular 2012 Recipes on 'La Bella Vita Cucina' .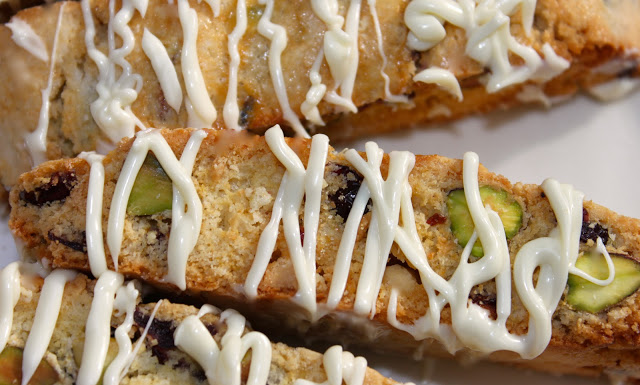 And finally in December, when we celebrate Christmas, I posted this refreshing recipe for Cranberry, Clementine and Prosecco Cocktails that you enjoyed.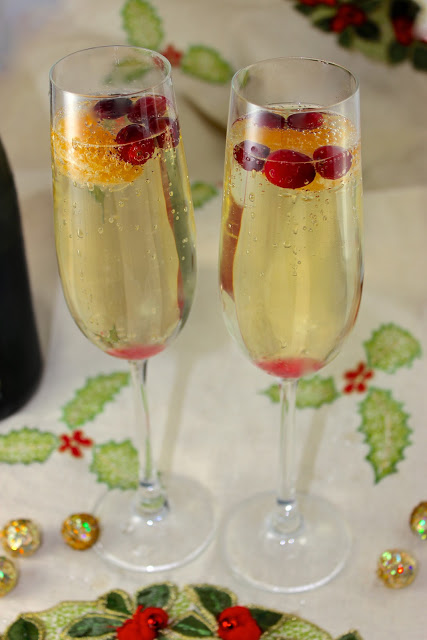 It has been such a pleasure to come into your kitchens through your computer screens, laptops, tablets, and/or cell phones and share about great food, healthy gardening, and restaurant reviews while on the road traveling!
I have valued all of your friendships, recipes, stories, and inspiration.
So here's a big cheers to another fun, delicious, and inspirational year of blogging together in 2013!
Salute', Ching Ching, and Buon Anno!
.
.