Polenta, Creamy or Fried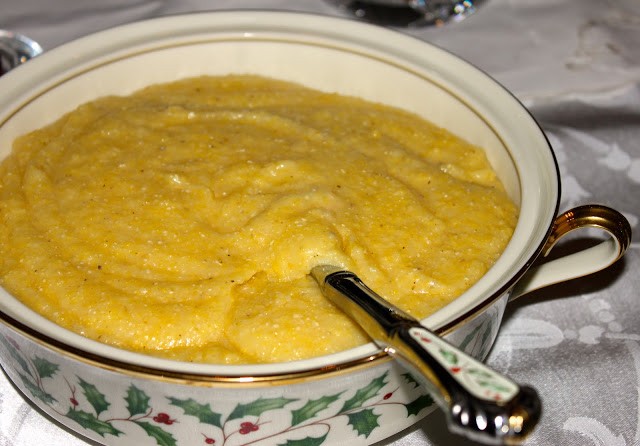 While The Feast of The Seven Fishes is celebrated among many Italians on Christmas Eve, my family serves a large pot of creamy, golden polenta, creamy or fried . We place slices of Fontina cheese on plates and then pour a hot Italian stew on top. The hot polenta and stew melts the cheese so that the polenta becomes this cheesy, creamy dream under the stew.
.
We reserve Christmas Eve for this dish because my family in Montecreto, Italy had never heard of the Feast of Seven Fishes and because they lived in the mountains, they were nowhere near the sea to even purchase the fish. The roads in the mountains at the time were also only traveled by foot, so the distance and the difficulty added additional reasons for not obtaining fish to eat for Christmas or any time for that matter.
.
Polenta, now being so trendy in the food world, was literally one of the foods of the poor. It was not luxury food at all, it was a humble necessity! And a delicious necessity at that.
.
The wonderful thing about serving polenta on Christmas Eve is that if you make a large pot-full, as we do, then you have extra polenta to FRY the next day for Christmas morning. This is truly my absolute favorite way to eat polenta . . . fried and crispy, and yes, with a slice of cheese melted on top!
.
To make polenta is quite easy; it just takes time. Here is the very simple recipe that my family uses and that I am sure is followed by many other people as well:
Print Author:
Prep Time: 0 hours
Additional Time: 0 hours
Cook Time: 0 hours
Total Time: 0 hours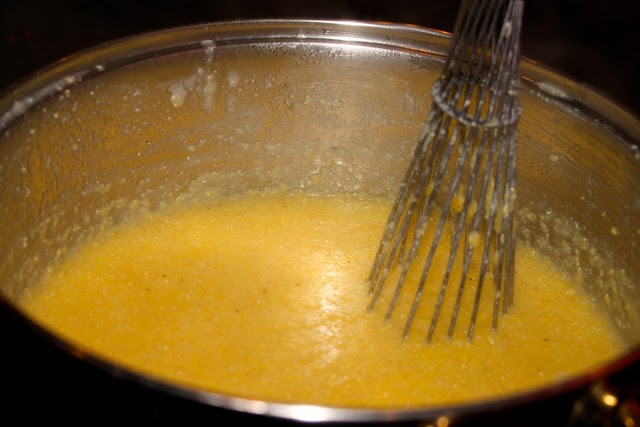 When the polenta is chilled and firm, remove it from the baking pan and clear wrap.
Slice it and place in a large frying pan sprayed with oil on medium heat.
Fry each side until nicely browned.
Serve hot.
Pass slices of cheese around to melt on top of the hot, fried polenta.