A Perfect Foodie Christmas Gift — Soapstone Entertainment Platter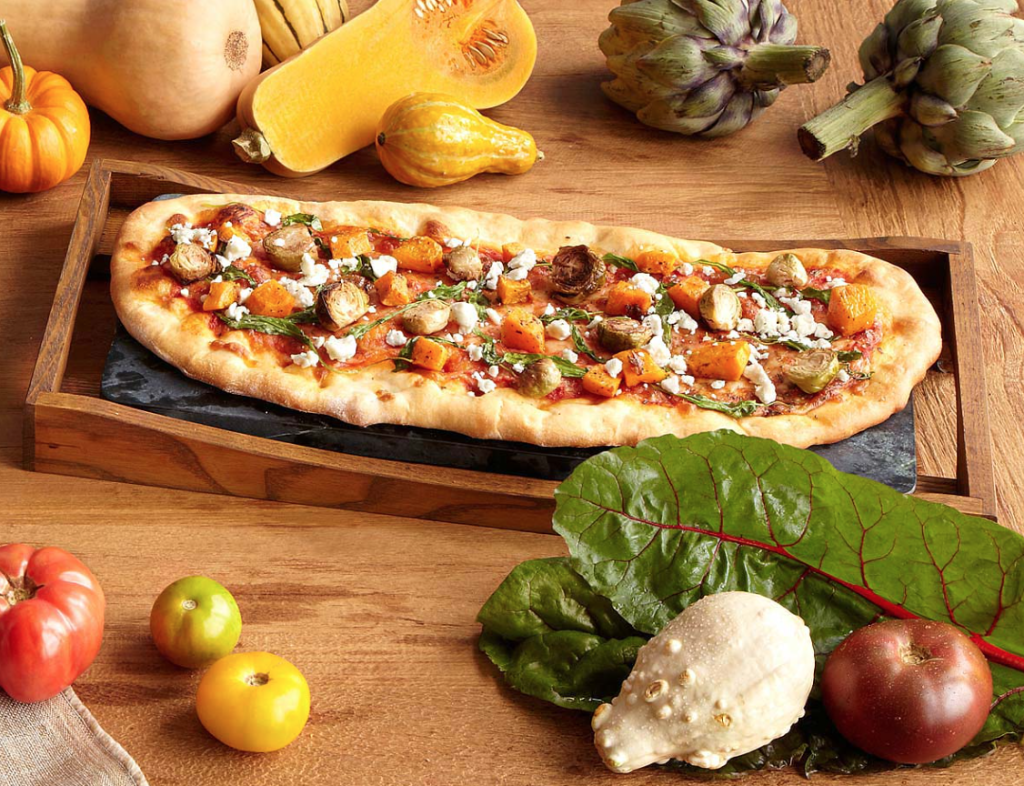 One of the BEST places to shop online for gifts that are unique, creative, innovative, and useful is UNCOMMON GOODS! Since I love anything that is different, yet usable and beautiful, this is where I go to for the best gift giving ideas! And it's not too early at all to start thinking about Christmas shopping!
Who doesn't love a great party?
Great parties begin with wonderful guests and fabulous food, right? But it sure helps when the hosts know how to put on a spectacular presentation . . . we taste with our eyes first, so presentation is key!

This Oven-to-Table Entertainment Platter isn't your ordinary serving dish or platter! This beautifully designed soapstone platter has incredibly natural thermal properties that keep food either hot or cold and wonderfully fresh. All you need to do is place the soapstone in your freezer ahead of time if you're serving cold food or put it in your oven if hot food will be served on it. In about one hour the stone is completely frozen if you're just wanting to use it for chilled foods. For serving hot food, the soapstone heats up immediately in your oven and is very hot after 30 minutes, and can be heated up to 500 degrees! Once the stone is chilled or heated, the soapstone remains at the desired temperature for about 45 minutes. The soapstone is placed in a wooden caddy for carrying it and protecting your table.
Each platter is handcrafted and unique with natural variations in color and marbling of the soapstone.
You can place the soapstone in the dishwasher too, but not the wooden caddy that needs to be hand-cleaned with a cloth. This should not be used as a cutting board with a knife because it is truly a softer stone and knife marks will leave scratch marks on the stone's surface. My advice is to use it for serving presentation only.
I really respect the creators, Steven Cha vet and Justin English in their efforts to reduce the quarry waste where soapstone is mined by recycling discarded soapstone into something not only useful, but sophisticated and beautiful!
Oh by the way, this is another great gift for those wondering about finding a unique gift for the special person in your life! I know what I'm giving this year . . . to each of the foodies in my life!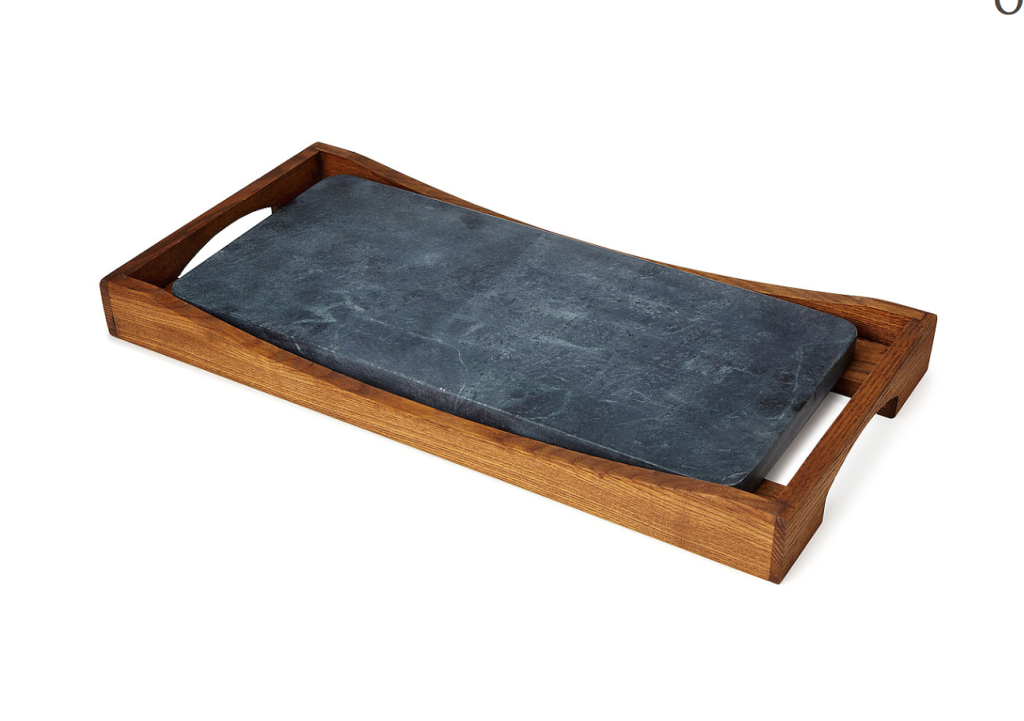 (disclaimer: A small compensation was received for this post. Please note that only products that we believe in and that reflect the focus and values of this blog, and that which we believe our readers would be interested in are reviewed and shared.)
.
.