Fairytale Castle in Bavaria — Neuschwanstein Day Two in Germany
After one week of teaching my marketing seminar in Landshut, Germany, my husband joined me in Munich. There we hopped onto the train to visit the famous fairytale castle in Bavaria — Neuschwanstein Castle.
I wanted to start off our week long tour of Bavaria and Austria with a huge bang! This destination certainly packed a big power of jaw-dropping awe!
It's so hard to describe this famous castle of Mad King Ludwig. It's simply amazing, both inside and outside. There is no photography allowed inside. So if you can get there, I highly, HIGHLY recommend visiting this beautiful man-made creation.
The king may have been 'mad' in his own way, but he certainly had an eye for beautiful design and exquisite taste in the ornate.
Here's a link to learn more about this famous German king, his castles, and his very sad story.
.
We booked an all-day private tour for just the two of us with our own guide (Frederico from Milan, Italy!). It was a major splurge in money, but worth every penny for all of the places that Frederico took us to. I also chose this tour company because of the winter time of year that we visited Bavaria. Winter is a time when the majority of tour companies stop taking you to the top of the mountain where Neuschwanstein Castle is set. Keep that in mind if you visit the castle after October when many tours stop due to snow (which never happened while we were there this year).
The tour company and link is: European Castles Tour. I HIGHLY recommend booking a tour with this company; they offer a lot of different packages with different times and prices. I found this company on my own and I'm not getting paid a penny for making this recommendation. I just want to share good things with you and this is one super tour company!
Here's our fabulous tour guide: Frederico from Italy!
.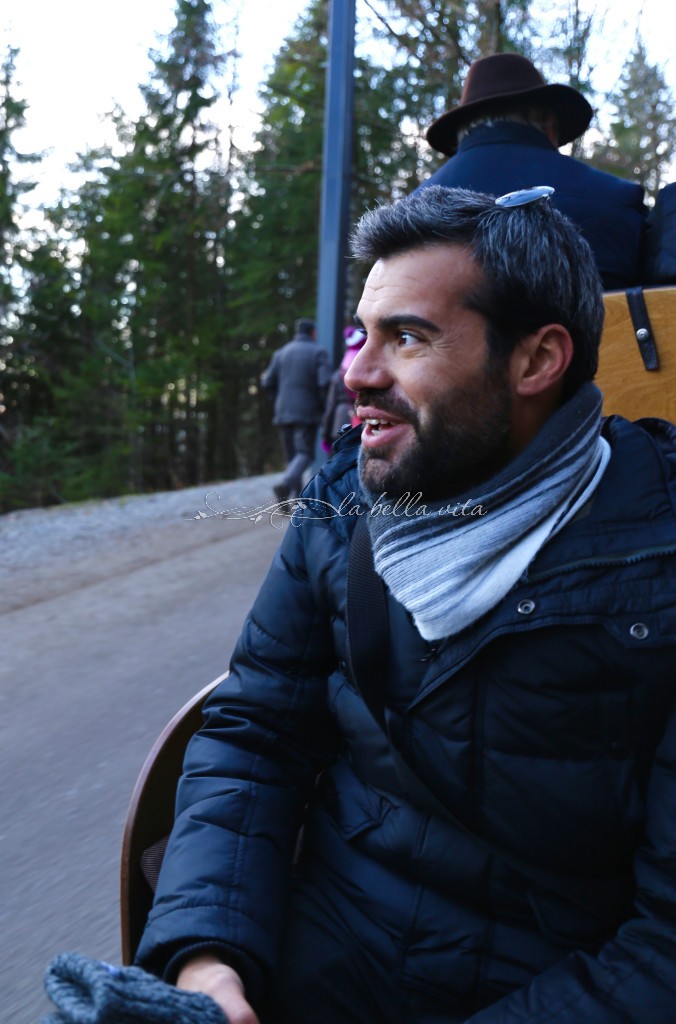 Frederico picked us up at our hotel in the nearby town of Fussen where we spent the night before and he did all of the driving for the entire day. The only way to go! Our first stop was to pick up our tickets for the castle tour (audio-led) and horse-drawn carriage up the mountainside (or else you can walk yourself if you like).
.
With the Alps in the background, the visual sensations are everywhere in traditional German architecture at the beginning of the carriage ride.
As you view these photos, keep in mind that although the sun was out. We were literally in the shade of the towering Alps. This position caused the 'blue-ish' tint in the photos — from being in the shadows!
The weather was absolutely perfect for a winter day! Normally there is a fog that covers the entire area and the castle! But the sun was out for us, although we're on the side of the mountainside (that's why the photos have a slight 'blue' tint from being in the shadows of the Alps).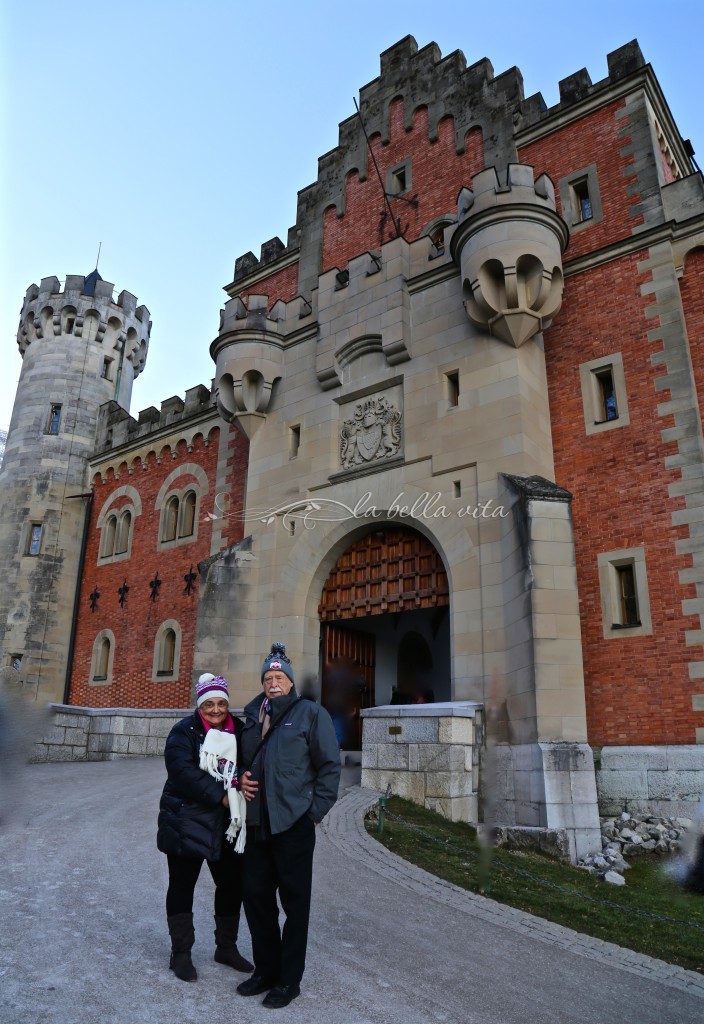 Frederico snapped a shot of my husband and me in front of the castle!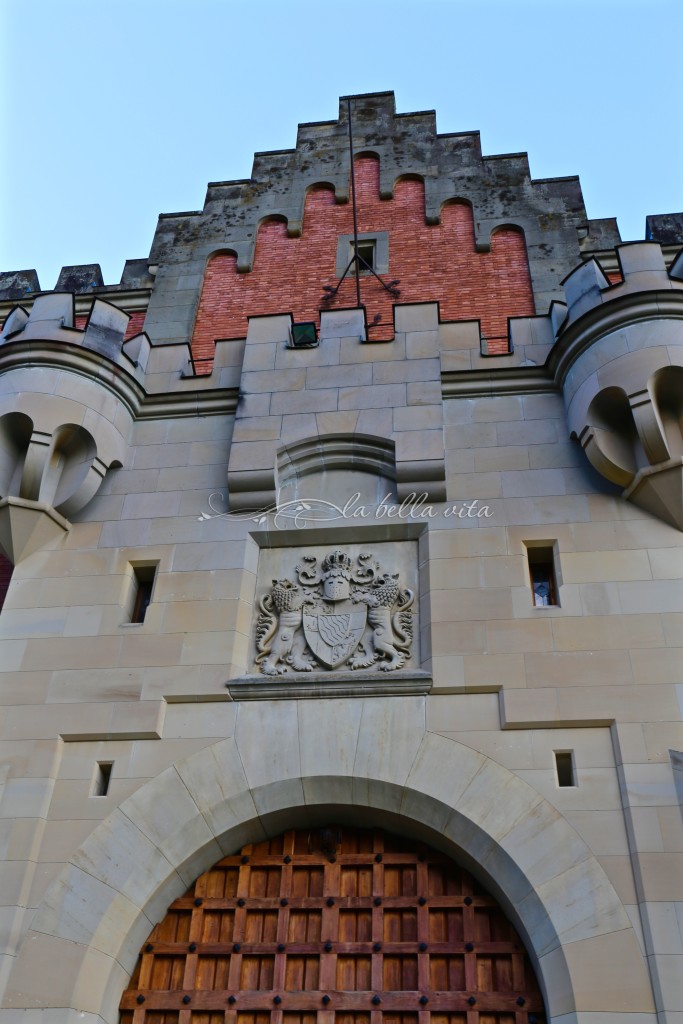 .
.
.
I hope that you will someday enjoy this beautiful region of Bavaria, Germany!