Wieskirche Church of the Scourged Saviour 'Church of the Meadow'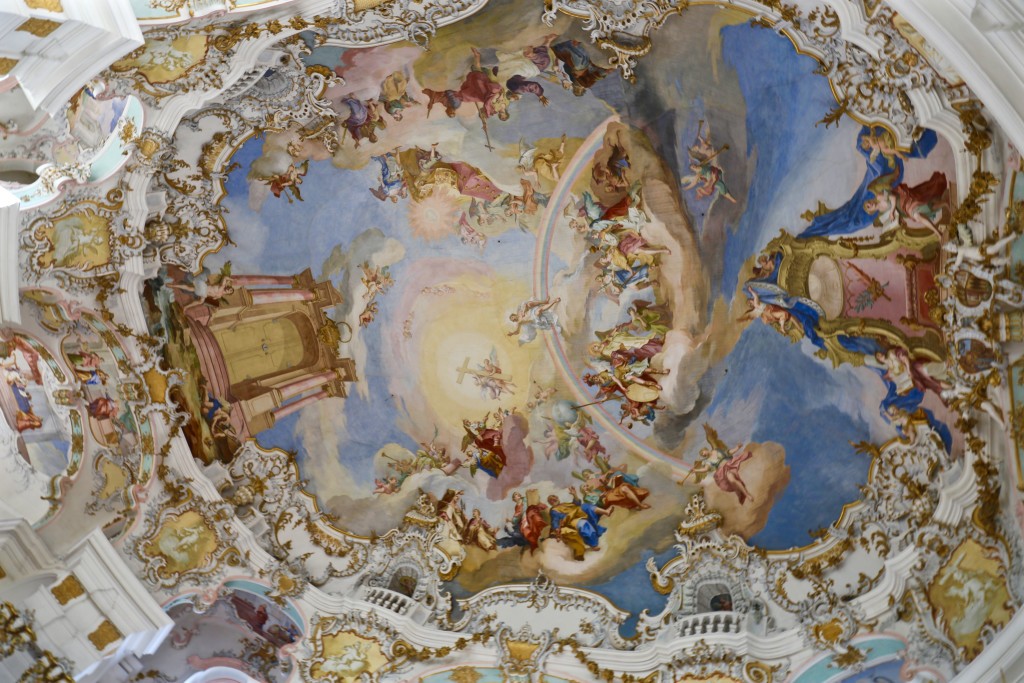 No description could possibly prepare us for the beautiful Wieskirche Church of the Scourged Savior Church of the Meadow (simply known as 'The Church of The Meadows'). Located near Oberammergau, Bavaria, Germany and in between Linderhoff Palace and Neuschwanstein Castle of King Ludwig, it is often missed by tourists. A treasure to be found!
Upon walking up to the church, one views a very simple yellow exterior. But upon entrance to the church, a magnificence that is as beautiful as the Sistine Chapel appears.
Our jaws dropped in awe at first sight of this artistic splendor.
This is a pilgrimage church for Christians, primarily Catholics, and is one of UNESCO'S World Heritage Sites.
Still on our second day touring Bavaria, our tour guide, Frederico, told us it was one of the most beautiful church painted ceilings. I asked him if he thought it was more beautiful than the Sistine Chapel in Rome. He said to us before we went inside the church, "Just wait . . . you'll see".
So from the meadow to the interior of the church, I'll give you a very brief glimpse of what we saw:
.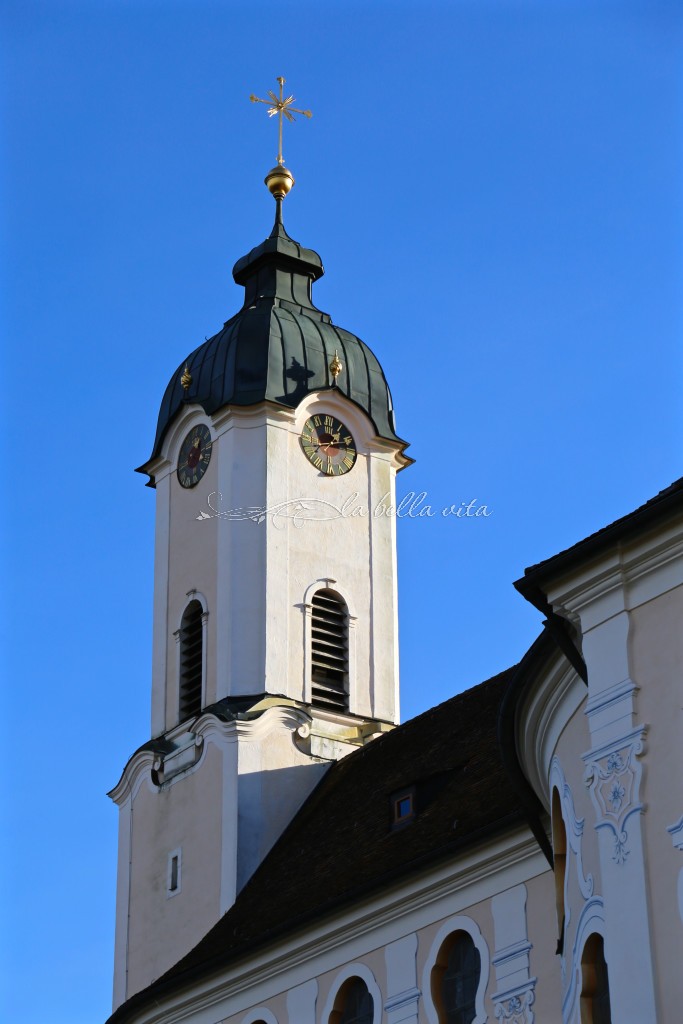 .
.
.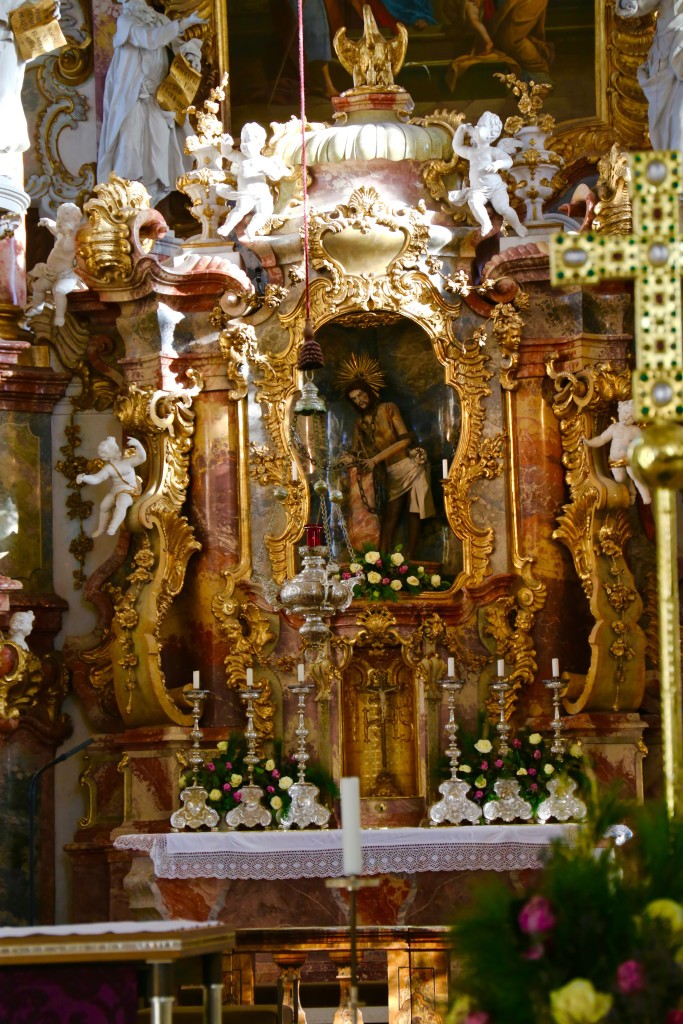 .
.
.
I have to say that this experience of viewing this beautifully painted church ceiling was nearly as wonderful as seeing the Sistine Chapel in Rome, Italy. What was so surprising about this church's interior, is that it was truly unexpected.
To learn more about this beautiful church, why it is such an important church for Christian pilgrims, but also for it's place in the world of art, click on this link! I certainly cannot write anything that would do this site any justice and honor, so I hope that you'll visit the web-site to learn more about Wieskirche.
If you can, visit Wieskirche Church of the Scourged Savior Church of the Meadow that gives tribute to both German art and the faithful of Bavaria.