Grilled Italian Corn with Garlic-Basil Butter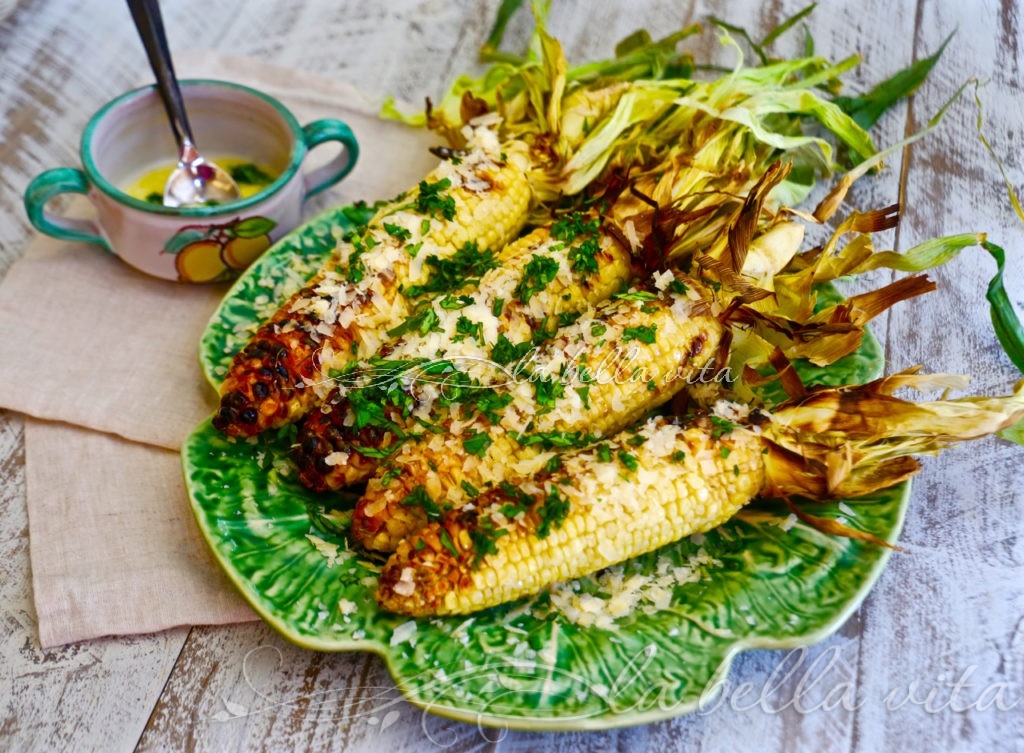 Never thrust your sickle into another's corn
~ Publilius Syrus (Roman author, 1st century B.C.)
OK! Remind me not to do that! Sounds kind of kinky to me!
Well, Roman humor aside, it's harvest time, so bring on the corn! Lathered with butter and salt . . . dripping down your chin, your chest, and into your lap. Just like eating sticky finger-lickin' ribs, you need a bib to eat corn on the cob with gusto!
And you will surely devour this Grilled Italian Corn with Garlic-Basil Butter, no matter how messy.
Messy is good!
Messy is yummy!
Messy goes with buttery corn on the cob!
So bite right into this golden-yellow end-of-summer treat! And don't forget those Roman words of wisdom: Don't stick your sickle into another person's corn . . . for gosh sakes! The Roman gods may just curse you!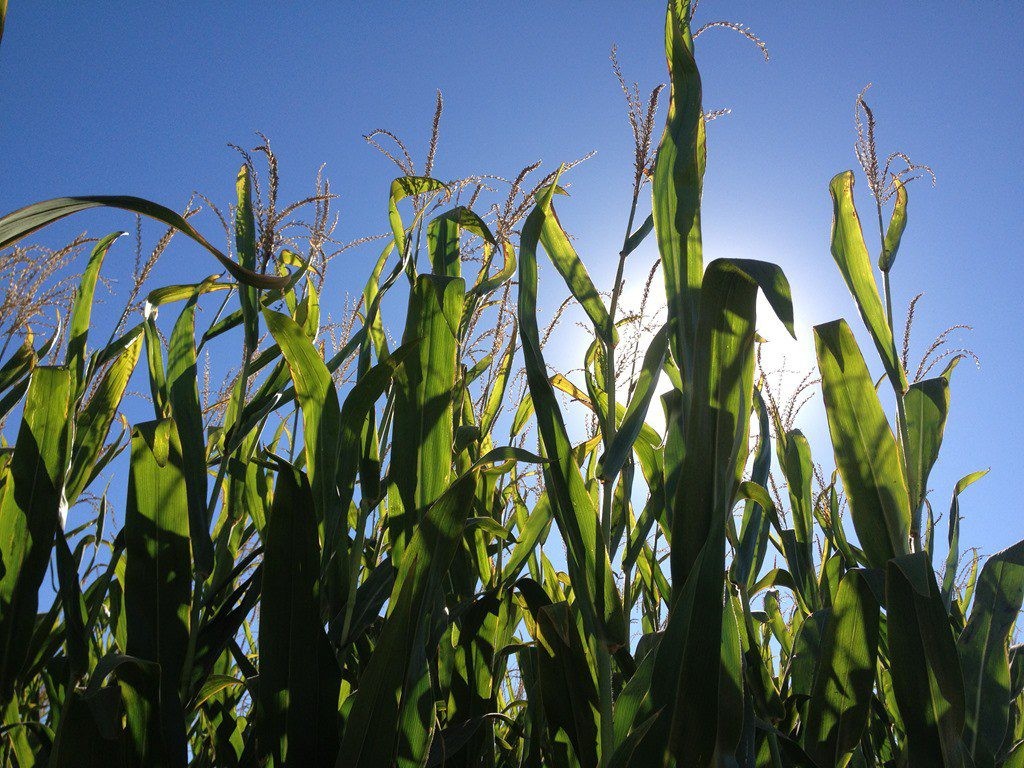 A typical scene from my home state of Iowa — endless 'Fields of Dreams'. A quiet, peaceful American beauty to behold!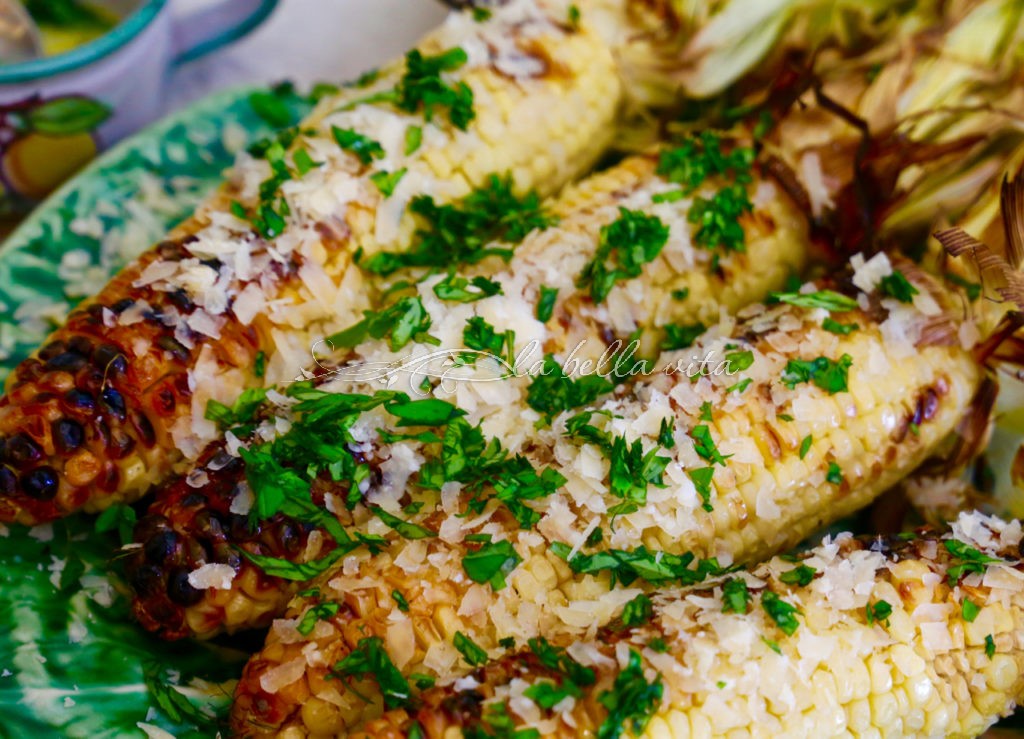 Grilled Italian Corn with Garlic-Basil Butter
Ingredients
For The Basil Butter
1 cup butter, at room temperature
1 cup minced fresh basil leaves
1/4 teaspoon salt
1/4 teaspoon pepper
1 clove garlic, minced
½ cup freshly-grated Parmesan cheese
For The Corn
4 - 6 ears corn, husks pulled to the side, or cut them off.
1 - 2 tablespoons vegetable oil
Salt and pepper, to taste
Instructions
Preheat grill for medium-high heat.
Place the ingredients for the basil butter in the bowl and whisk gently with a fork.
Brush the corn with vegetable oil and season with salt and pepper.
Grill for about 10-15 minutes, turning frequently, until corn is charred and tender.
Brush basil butter on each corn cob.
Spriinkle grated Parmesan on each corn cob.
Garnish with minced fresh basil.
Serve with more basil butter, salt and pepper.
.