Blue Ribbon Grilled Turkey Breasts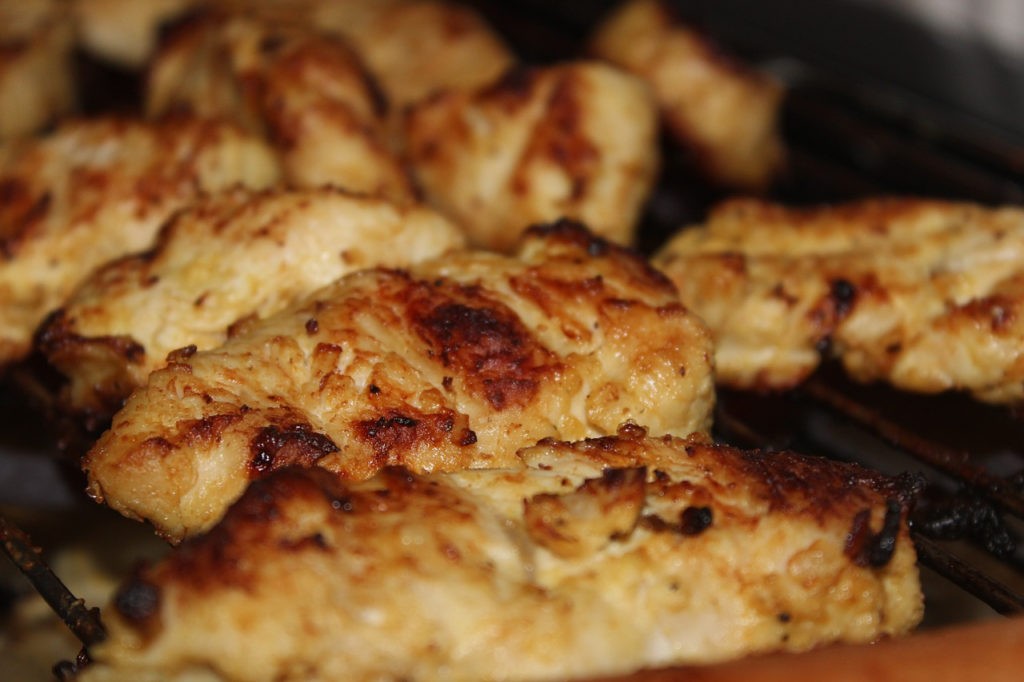 State Fairs have been taking place across the country since August and will extend into October in those states where the weather is more warm. In my home state of Iowa, the fair is always held in August. Here in South Carolina, the fair takes place in September after the heat lets up (a little bit anyway), and yet in Arizona, where I used to live, the state fair takes place in October.
When I was growing up, my parents would take us to the Iowa State Fair for one full week! They would take the trusty family pop-up camper and let us run loose on the fair grounds to discover all of the animal exhibits, shows and competitions, go to the Midway for the crazy rides and games, and visit the various agricultural, home and garden venues. We'd come back for dinner that my mother prepared on our camp-site grill. Then we would all sit around and tell the tales of our adventures for the day . . . and then when it got dark, we were able to go back to the Midway to see all of the amusement park rides all lit up against the dark sky! It was such an innocent time and so much fun!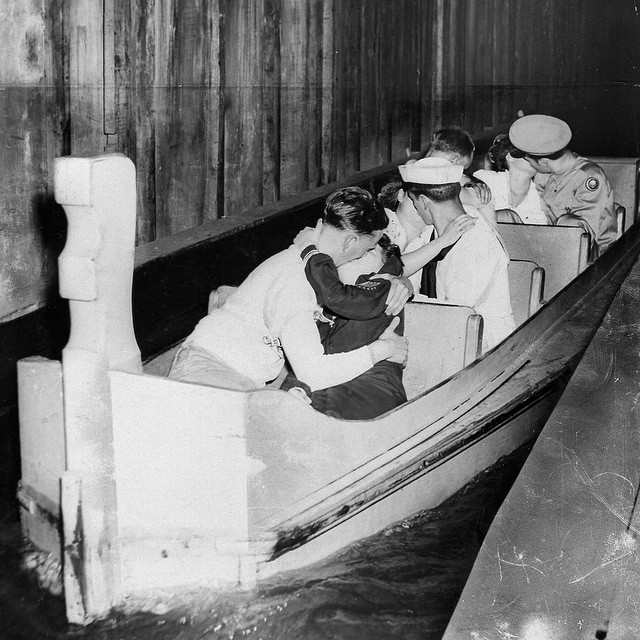 Each and every day my siblings and I would load into the old rickety wooden boats of "The Old Mill's Tunnel of Love" and drift along the rushing water stream running through the dark and chilly tunnel! It was the only cool place at the Fair in the middle of those scorching August afternoons! We rarely saw anyone smooching because it was so dark in there, but we sure were looking to see if we could see some stolen kisses between lovers!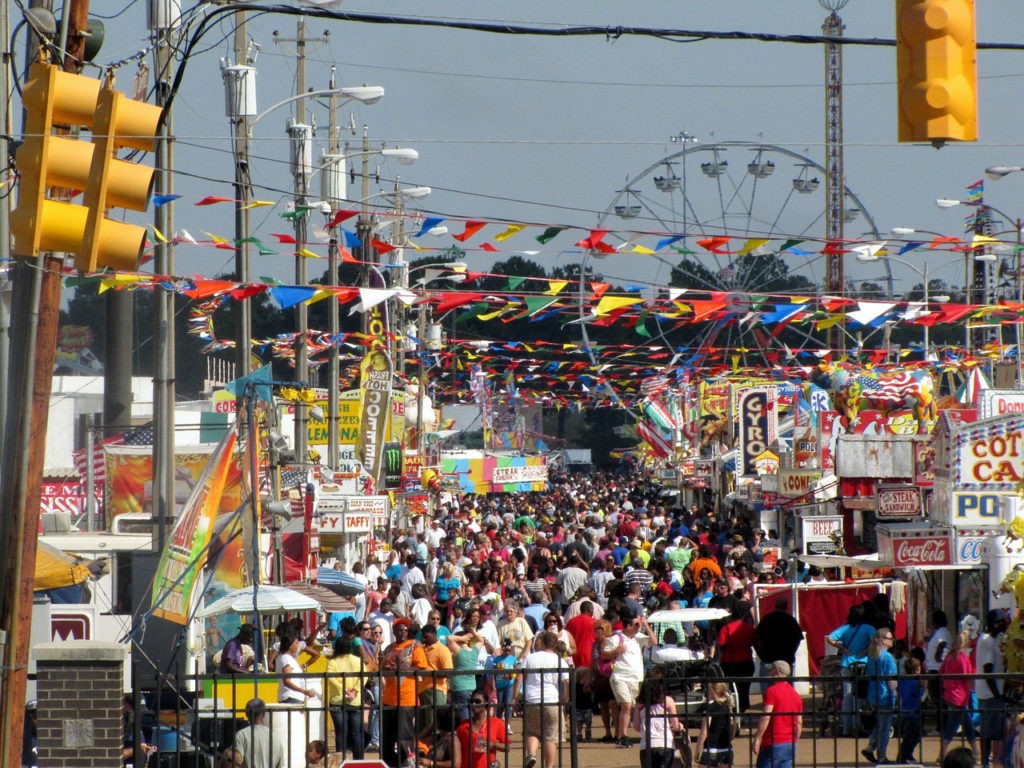 an endless variety of state fair food (portable, often on a stick) to choose from for foodies
But to a future foodie, along with my siblings, I was able to indulge in eating endless and huge amounts of FUN FAIR FOOD! Giant size breaded pork cutlet sandwiches, corn on the cob, funnel cakes, caramel apples, ice cold root beer, cotton candy, the list goes on and on. And since the Heartland state of Iowa is blessed with some of the richest soil on the planet, the food bounty is simply incredible.
One day, some of our friends treated us to a grilled turkey recipe that I had to have! No problem they said, it's one of the recipes that won a blue ribbon winner from the state fair! Now I know why these are so amazing. And talk about simple to prepare! Delicious grilled turkey breasts soak in a 2-hour bath of a flavorful marinade. It's so easy, you'll make this quite often! Plus turkey is so good for us, this recipe makes it easier to replace some of the red meat in our diets.
Print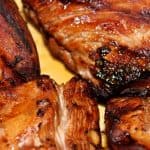 Iowa State Fair Blue Ribbon Grilled Turkey Breasts
Author:
Prep Time: 0 hours
Additional Time: 0 hours
Cook Time: 0 hours
Total Time: 0 hours
---
For the Marinade
2 Tablespoons freshly squeezed Lemon Juice
1/4 cup Soy Sauce
1/4 cup Canola Oil
1/4 cup Dry Sherry or Red Wine
2 Tablespoons minced onion
1/4 teaspoon ground ginger
1/8 teaspoon black pepper (freshly ground if possible)
1/4 teaspoon garlic powder (this is double the amount of the original recipe, but I'm garlic-crazy)
1 pound turkey tenderloins, sliced to your desired widths.
---
Instructions
Wash your hands thoroughly.
In a bowl or pan, combine all of the marinade ingredients except the turkey breasts.
Pour the marinade into a self-sealing freezer storage bag.
Add the turkey breasts to the bag and seal it shut.
Place in the refrigerator and marinate for several hours (about 2 hours is good enough).
Remove the turkey breasts from the marinade and grill on direct medium heat for 8 minutes per side or until a meat thermometer registers 170 degrees F, and the turkey is no longer pink.
Discard the marinade.
Serve with your favorite side dishes!
---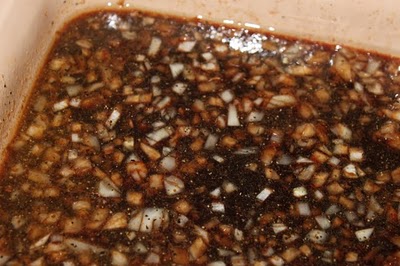 A richly flavored, aromatic marinade.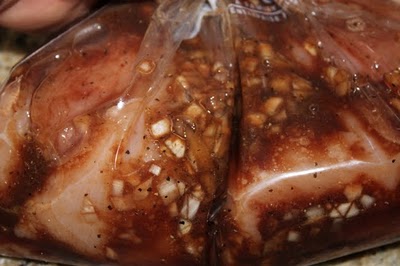 Place the turkey breasts in a sealable plastic freezer bag, squeeze it tightly,
twist the top so the marinade is completely covering the turkey.
Place in the refrigerator for 2 hours.
Grill and ENJOY!
State Fair Marinated and Grilled Turkey Breasts