What to Buy in Germany (Bavaria)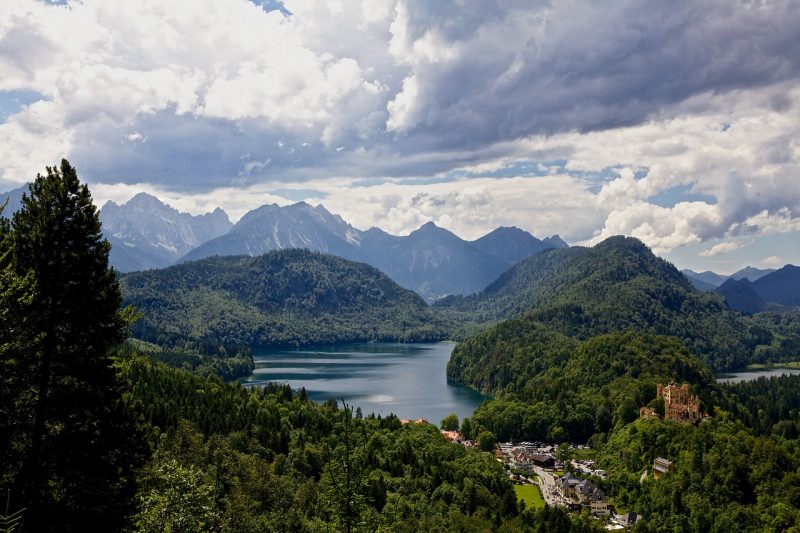 If you are visiting Bavaria, you're in for a unique and wonderful shopping experience. Yes, you'll find typical chain stores in the cities such as Munich. But it is the small boutiques and open markets that specialize in traditional German items that make spending money a pleasure. Whatever you are looking for . . . beautiful clothes for men, women and children alike, culinary delicacies, crafts, art, antiques, Christmas decorations, cuckoo clocks, beer steins, nutcrackers, linens, etc. . . . it's all in Bavaria to choose from!
There are so many beautiful and unique-to-Germany items to bring home from your trip. Literally, an endless amount of things to choose from simply 'scream Bavaria". Hopefully I can give you a few ideas on where to begin narrowing down your shopping. It would be so nice to be able to buy everything, but that's just not realistic. And it isn't possible to show everything, so I'm just going to show you what caught my eye.
So with that said, I'm going to first zero in and focus on Christmas items. After all, isn't it said that nobody celebrates Christmas like the Germans? You'll soon understand why!
You'll find exquisite, attention to detail craftsmanship and tradition for precious Christmas items that have an exceptional world-wide reputation in the shops and open markets.
Personally, I prefer hand-made items that are unique and indigenous / native to the destinations that we visit. Bavaria is still home to handicraft businesses owned by families of up to three generations live and work together, passing down age-old wisdom from generation to generation.
So take a look at some of the Christmas decorations you can bring home from Bavaria!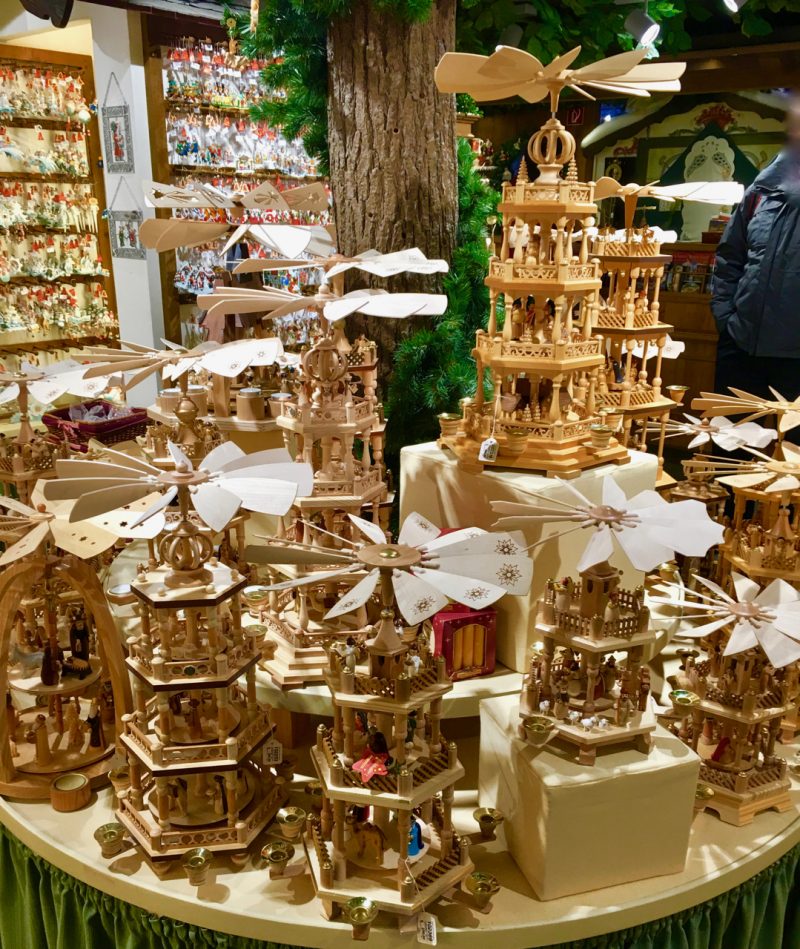 These beautiful hand-carved 'pyramids' can range from little ones that are very affordable. But the extremely tall, large pyramids can get extremely expensive. Wooden Christmas pyramids are traditionally German and can be used every year for as long as you take care of them. Children are particularly mesmerized by the magic of German pyramids circling above a candle-lit Christmas scene!
We bought one for our grandchildren (always supervise children around pyramids when the candles are lit) and one for our home.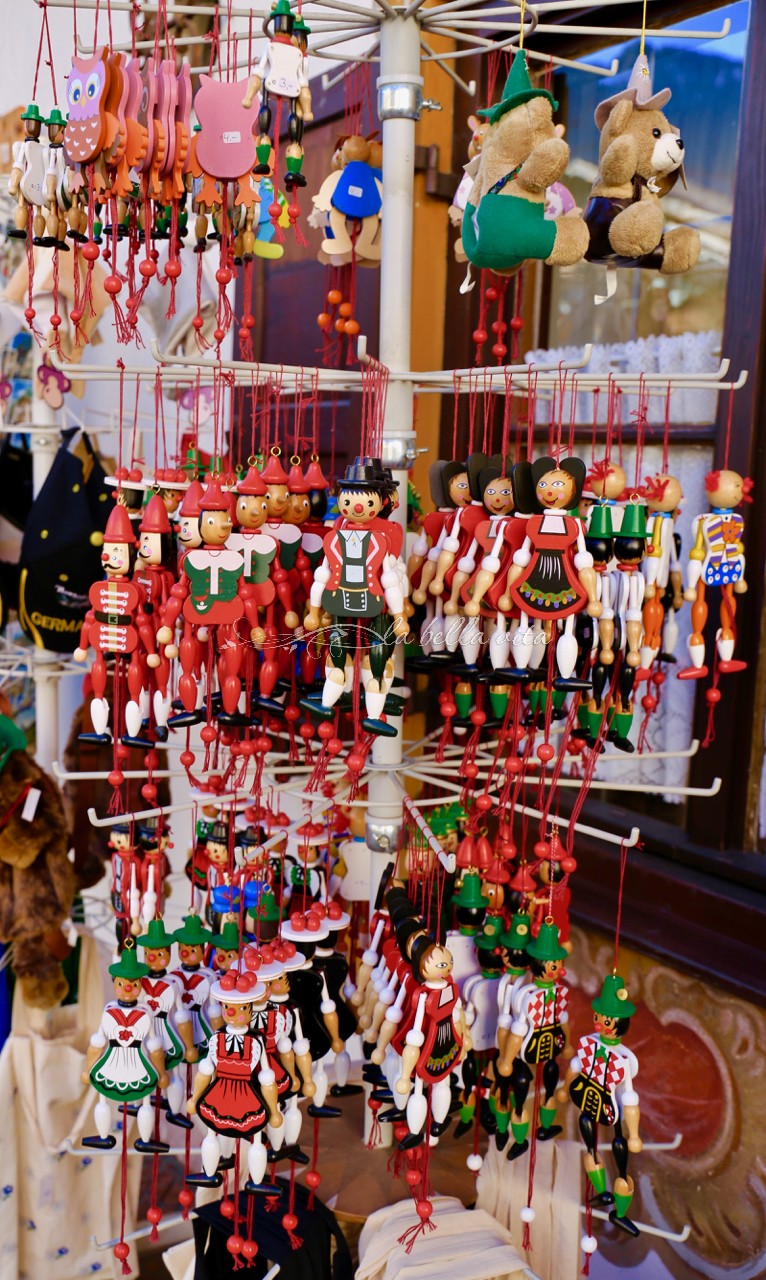 Wooden ornaments are sold everywhere you look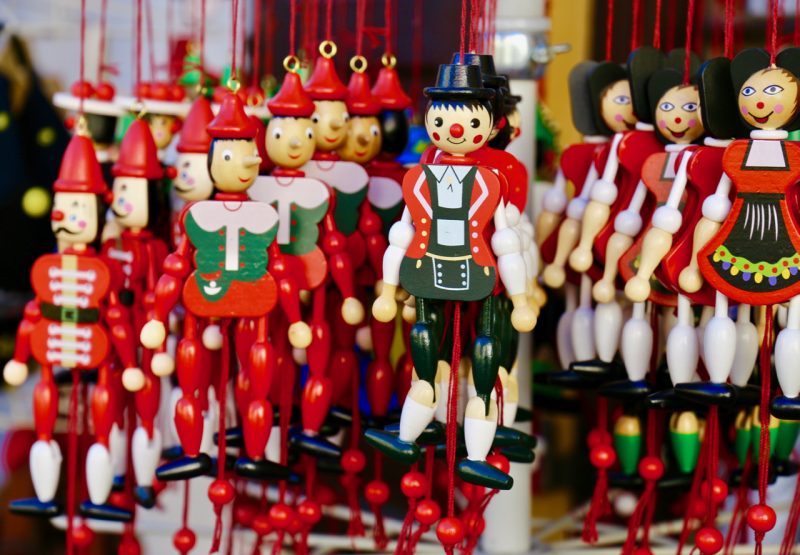 All wooden ornaments are painted by hand in bright colors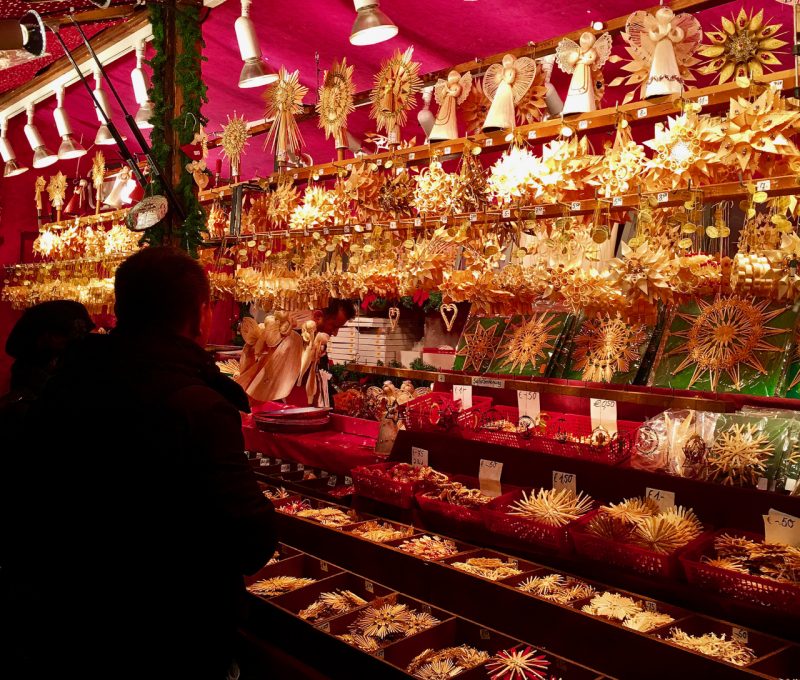 Decorations made from wood shavings and twigs caught my eye for a more natural tree theme. They are very delicate and so pretty!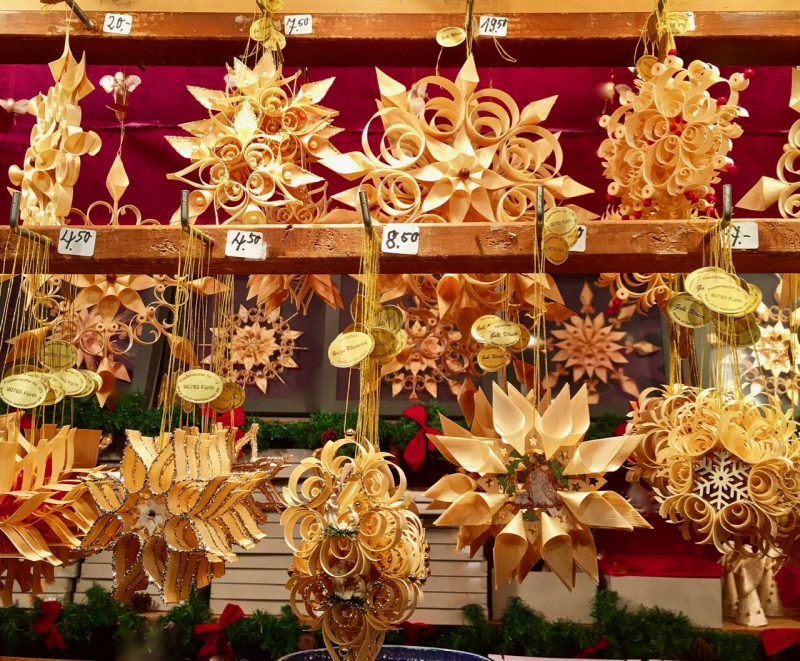 What do you think?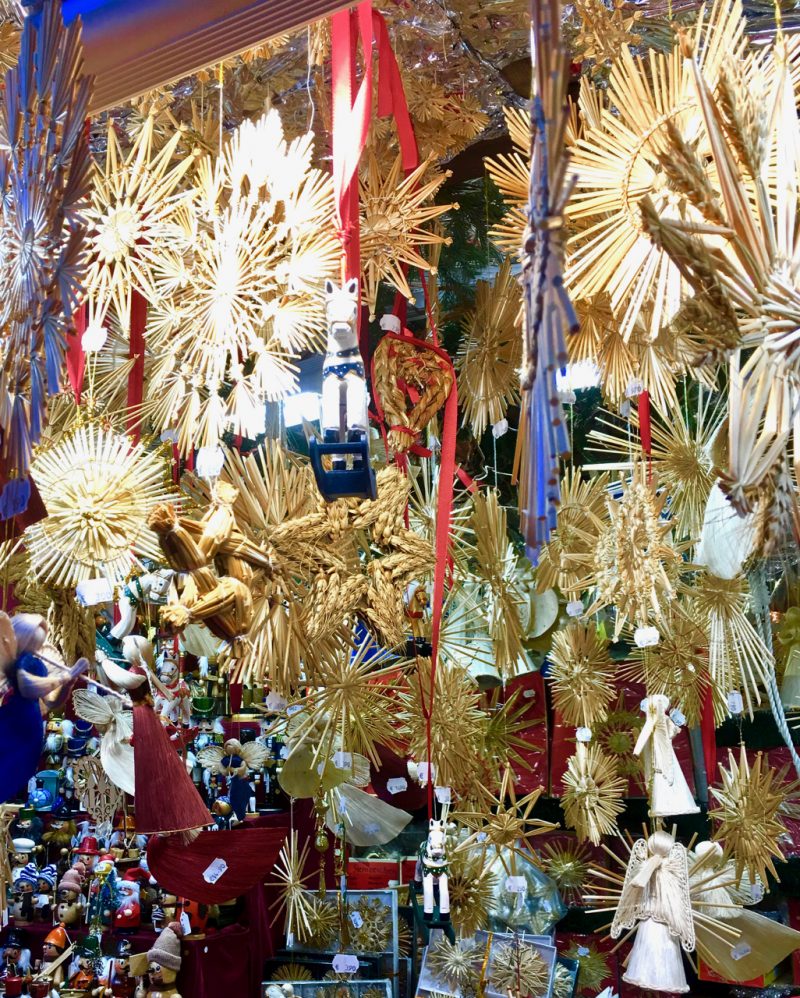 The straw and twig ornaments were interesting, but I couldn't buy everything!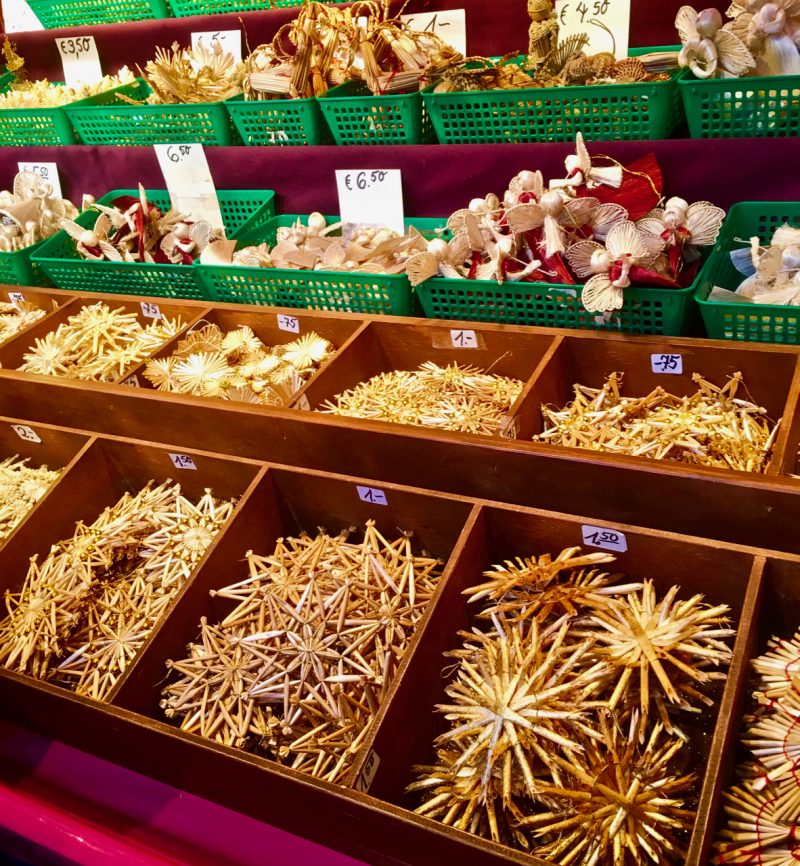 the prices for these were very inexpensive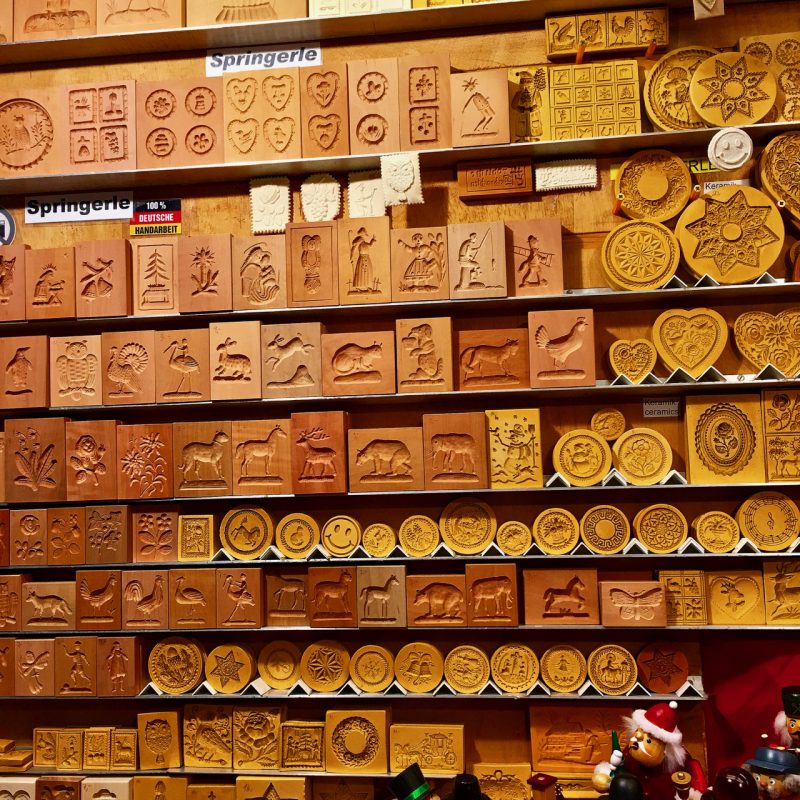 I couldn't resist these intricately carved wooden springerle cookie molds!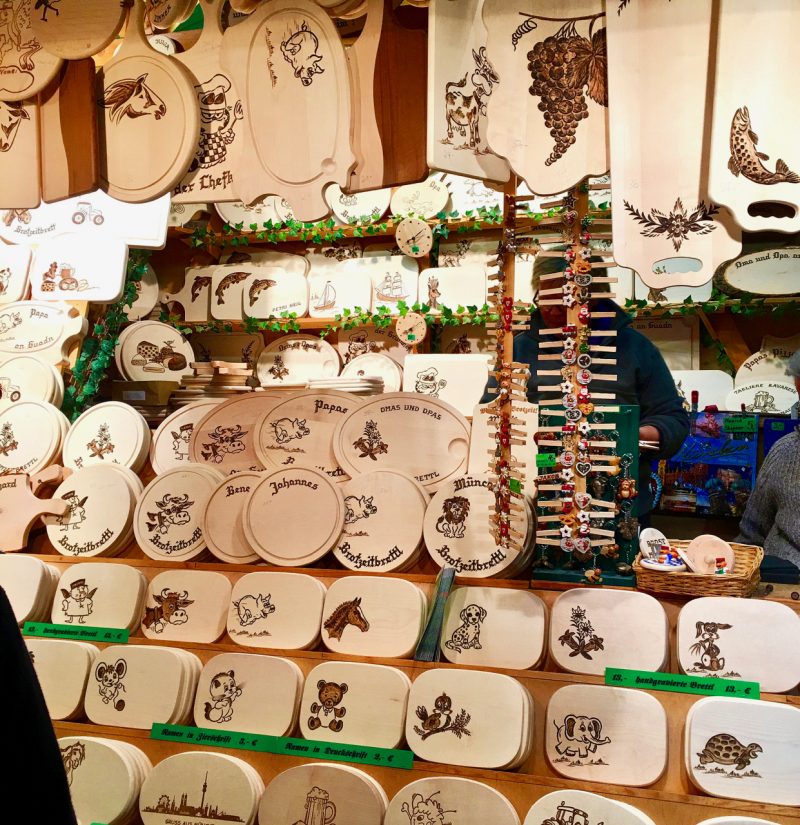 Wooden carving boards at the markets are affordable gifts for those on a tight budget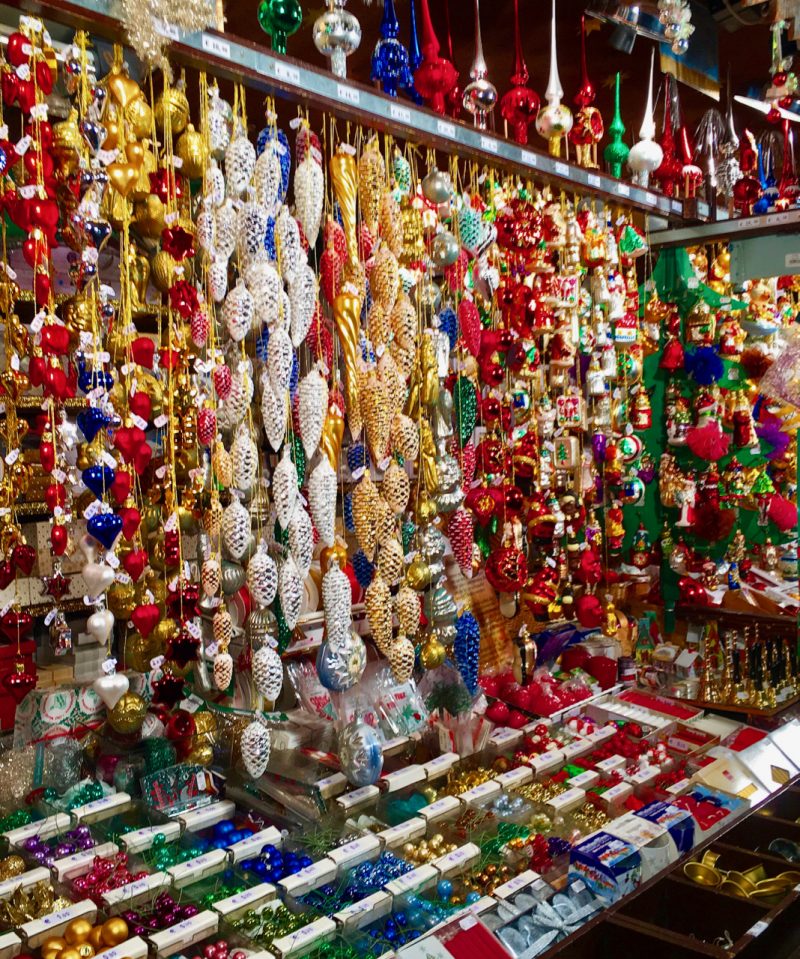 Hand-blown glass ornaments are very popular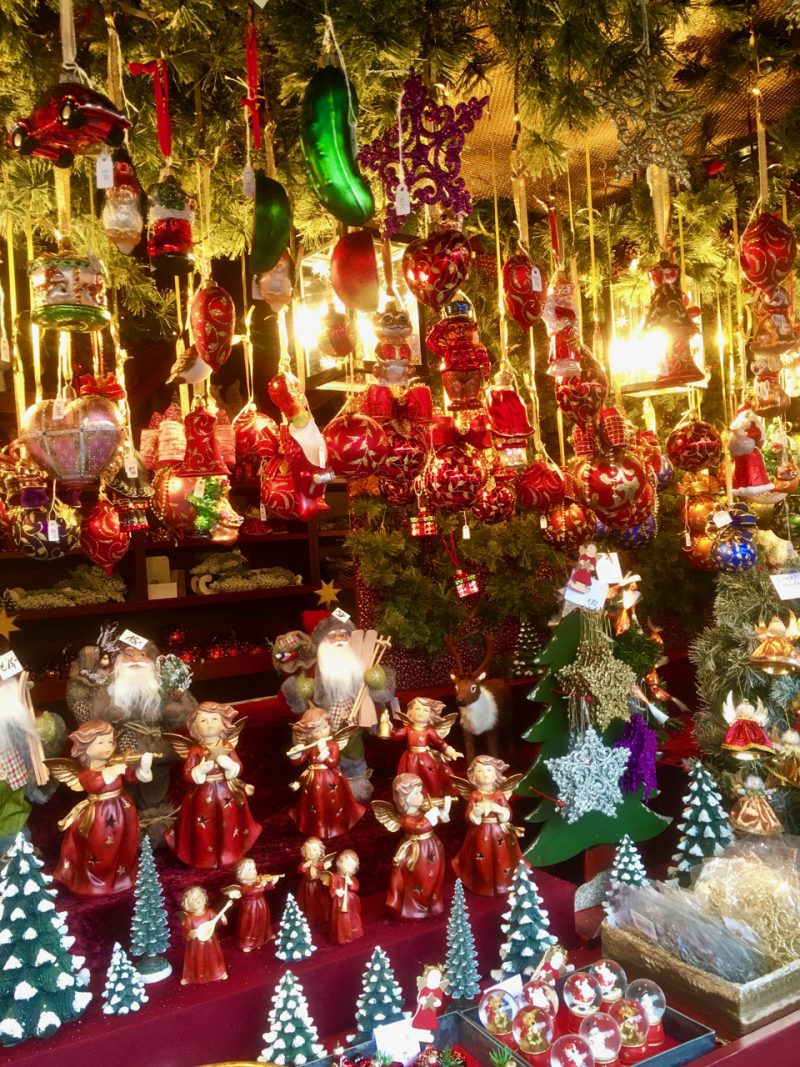 What would Christmas be without a few red ornaments? I bought a red glass bell hanging above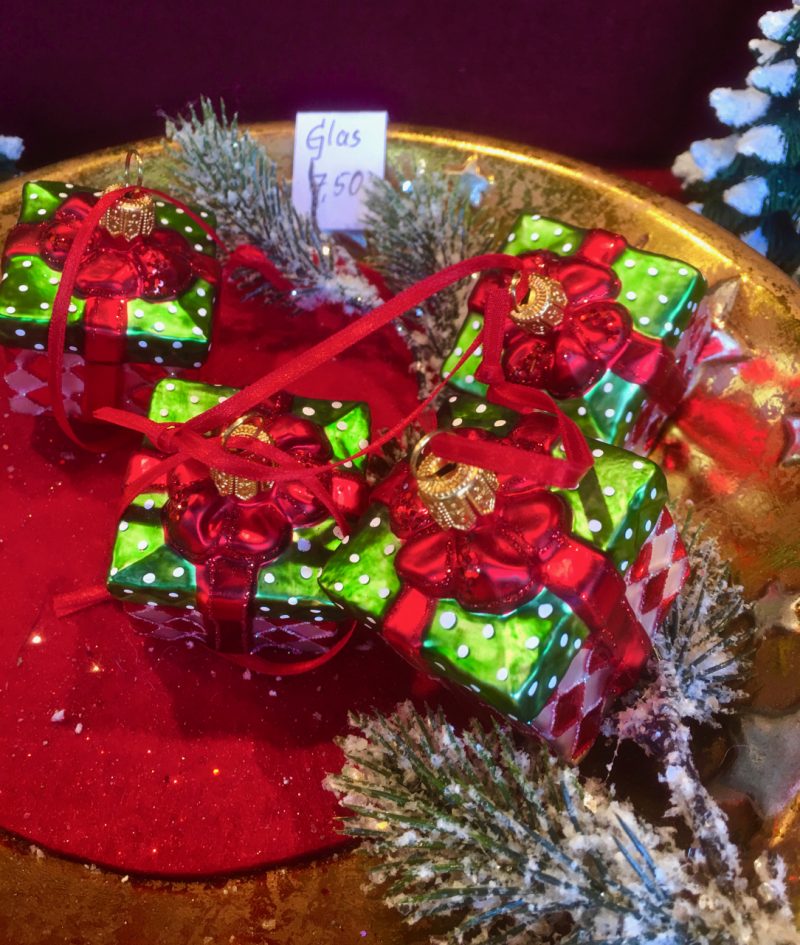 These three little glass ornaments came home with us too!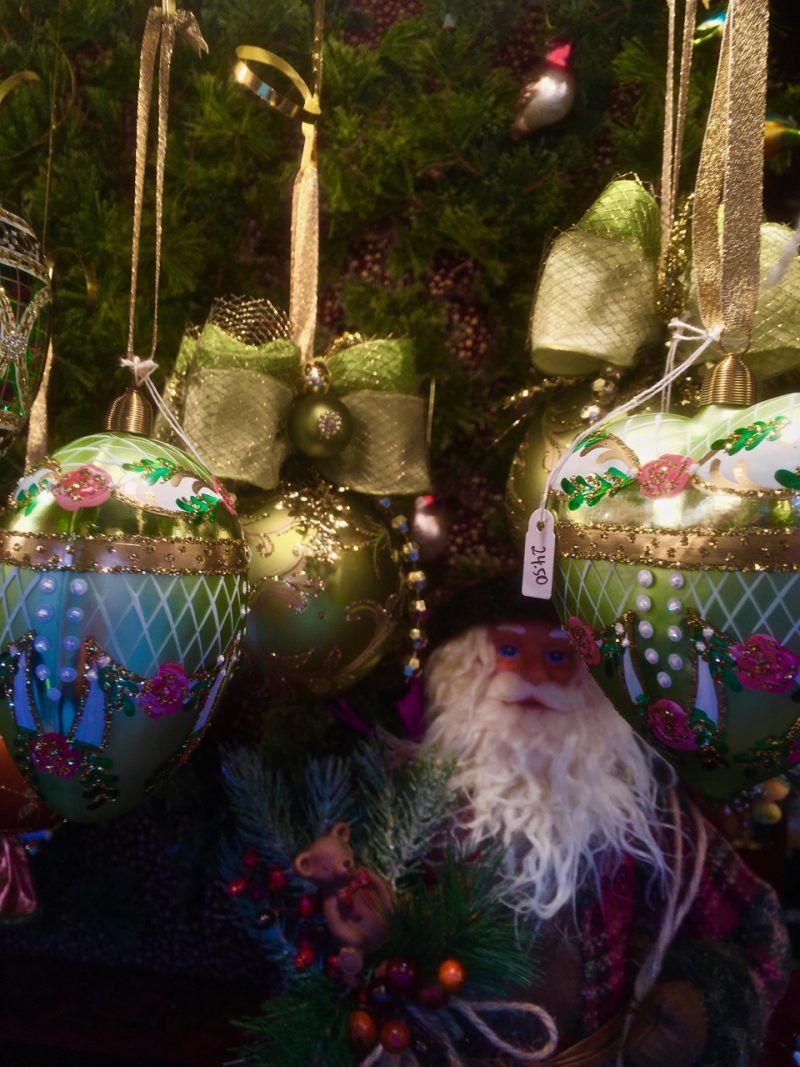 This is where I splurged. These were extraordinary hand-blown glass, hand-painted ornaments. Since our home has a lot of green decor, I bought one. It would have been nice to buy a few more, but not at those prices (in euros too).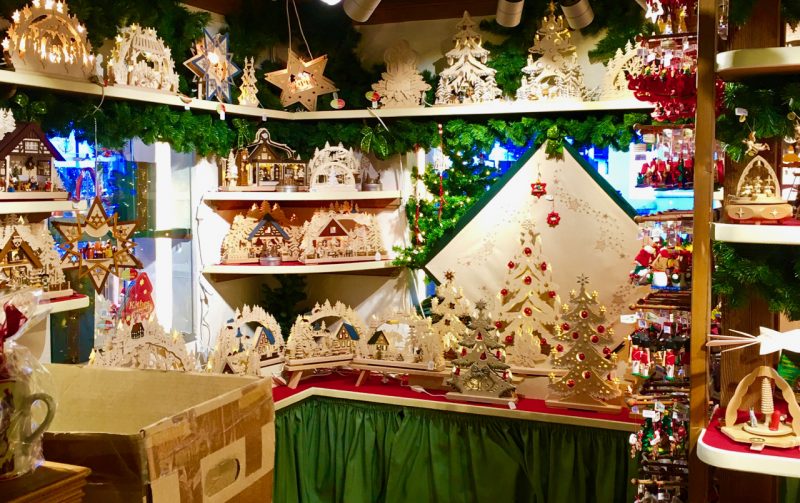 more wooden Christmas decorations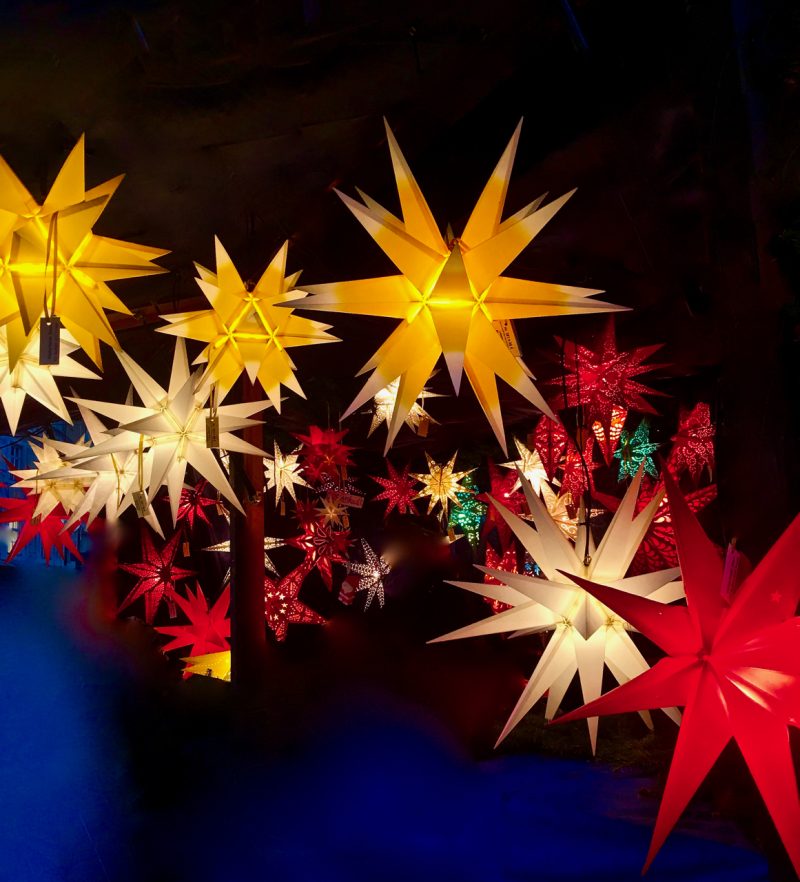 These lit-up paper stars were so amazing, we bought a few to hang outside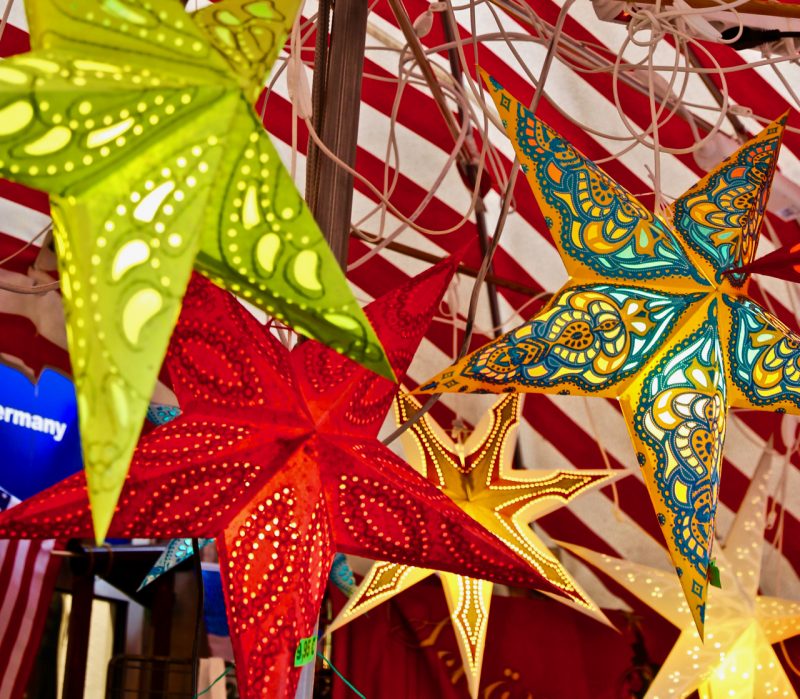 I love the cut out patterns on the stars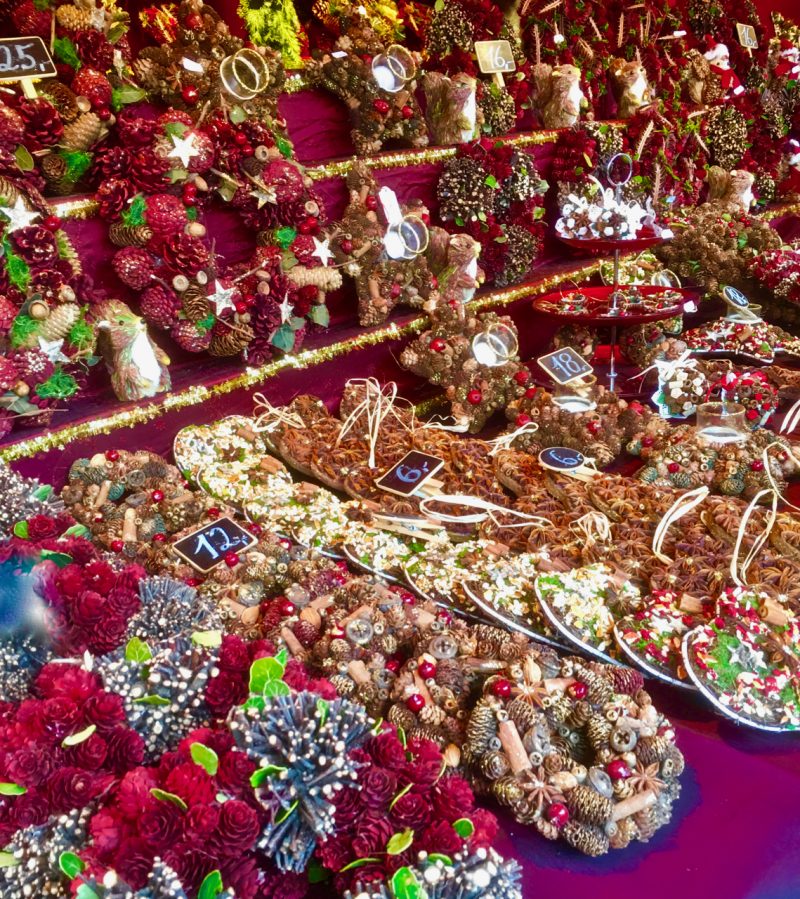 Do you like pine cones? Tons of handmade items for you in the open markets. I didn't buy any, but just shot this photo to show the variety of items for sale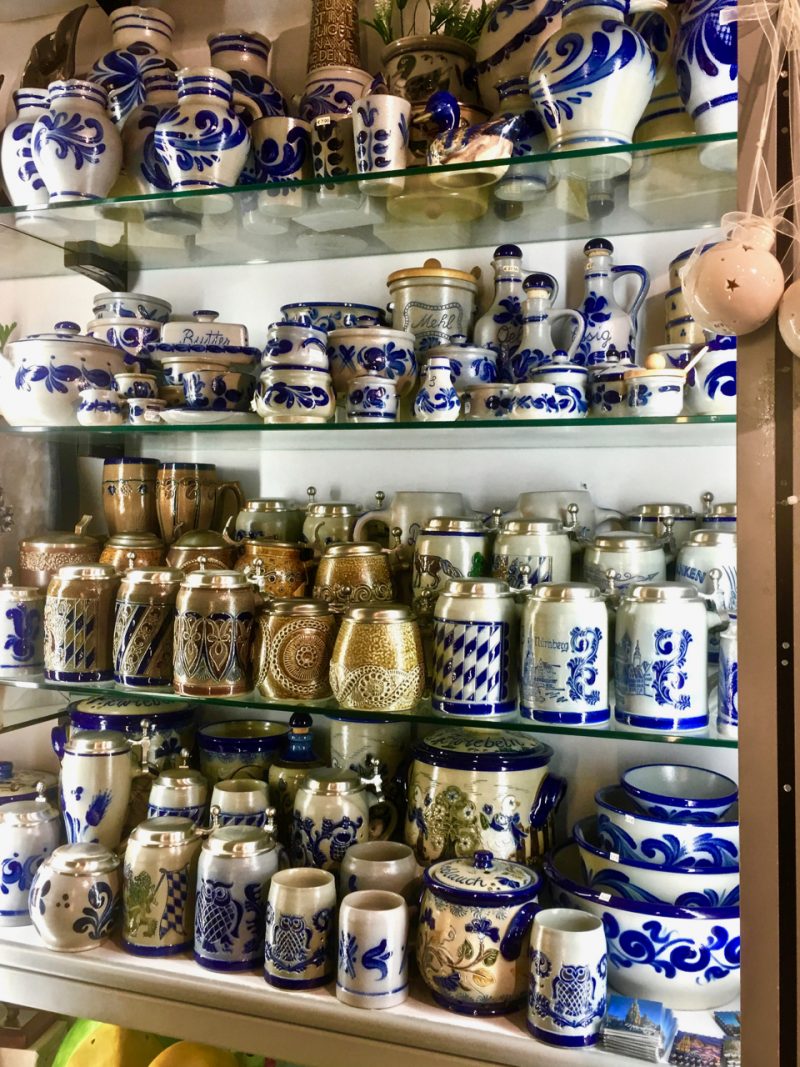 If you're looking for traditional German beer steins and pottery, you won't have to search very far. You can find them everywhere. We didn't buy any since it would be more to dust on a shelf. I do think these are very pretty though!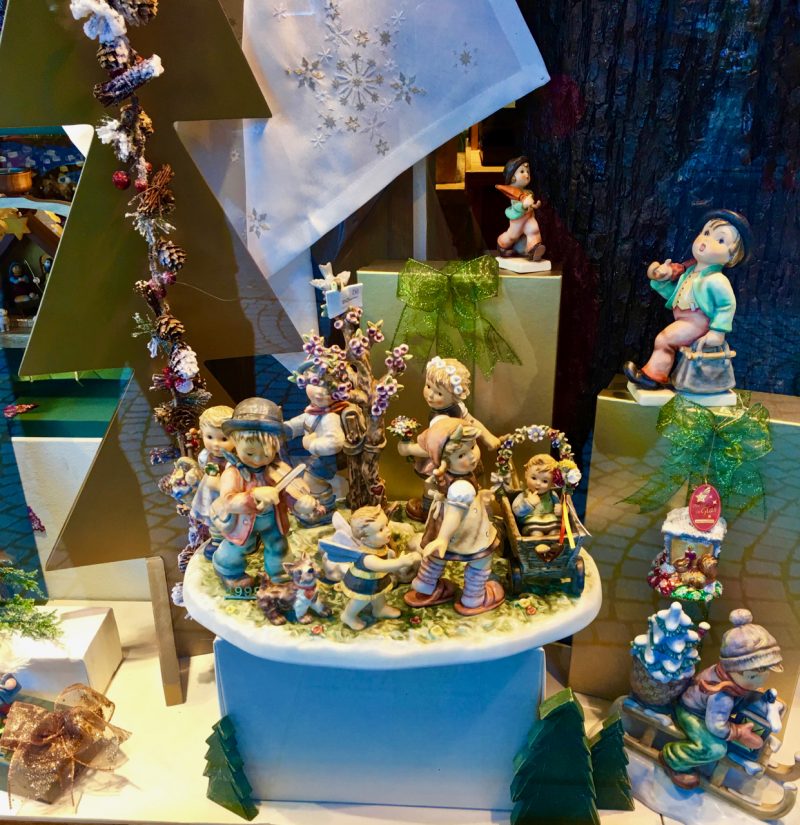 This is for the serious Hummel collector! It was priced well over $1,000 U.S. dollars . . . way out of my affordability level. I don't collect Hummels but this piece was just outstanding. It's a full set of children parading around a spring flowering tree.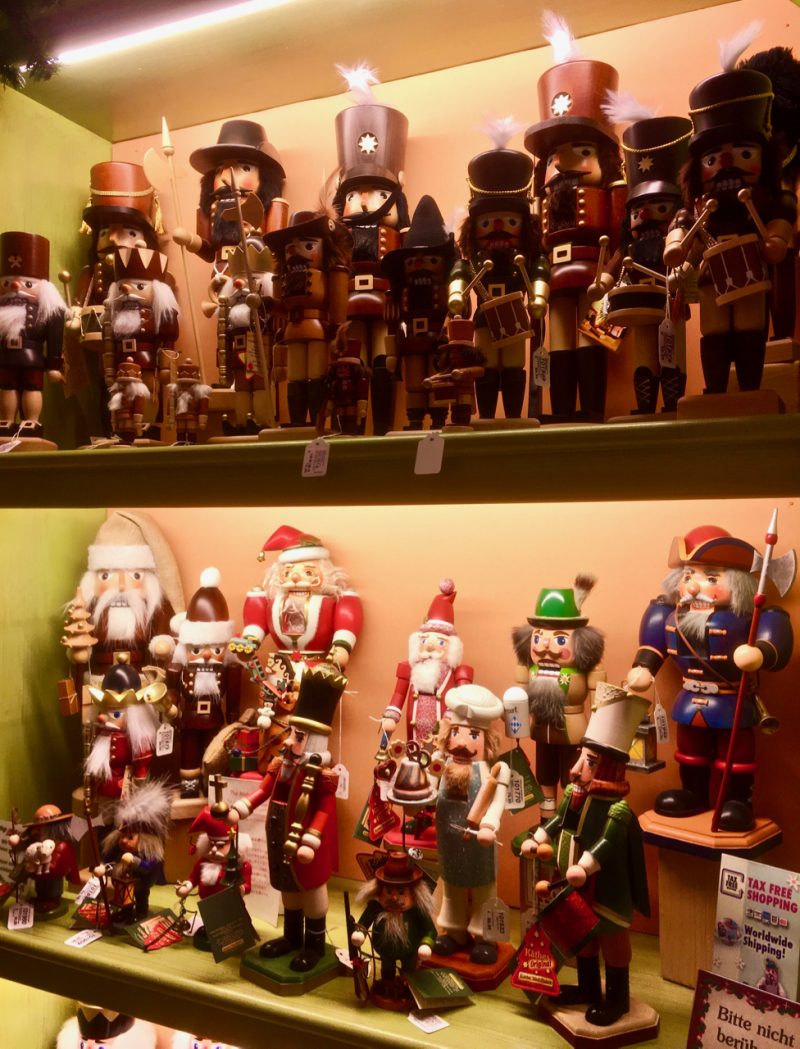 The wooden nutcrackers made by hand in Germany are of the highest quality. We loved the 'natural' stained group displayed on the top shelf and brought home a few made by 'Christian Ulbricht'.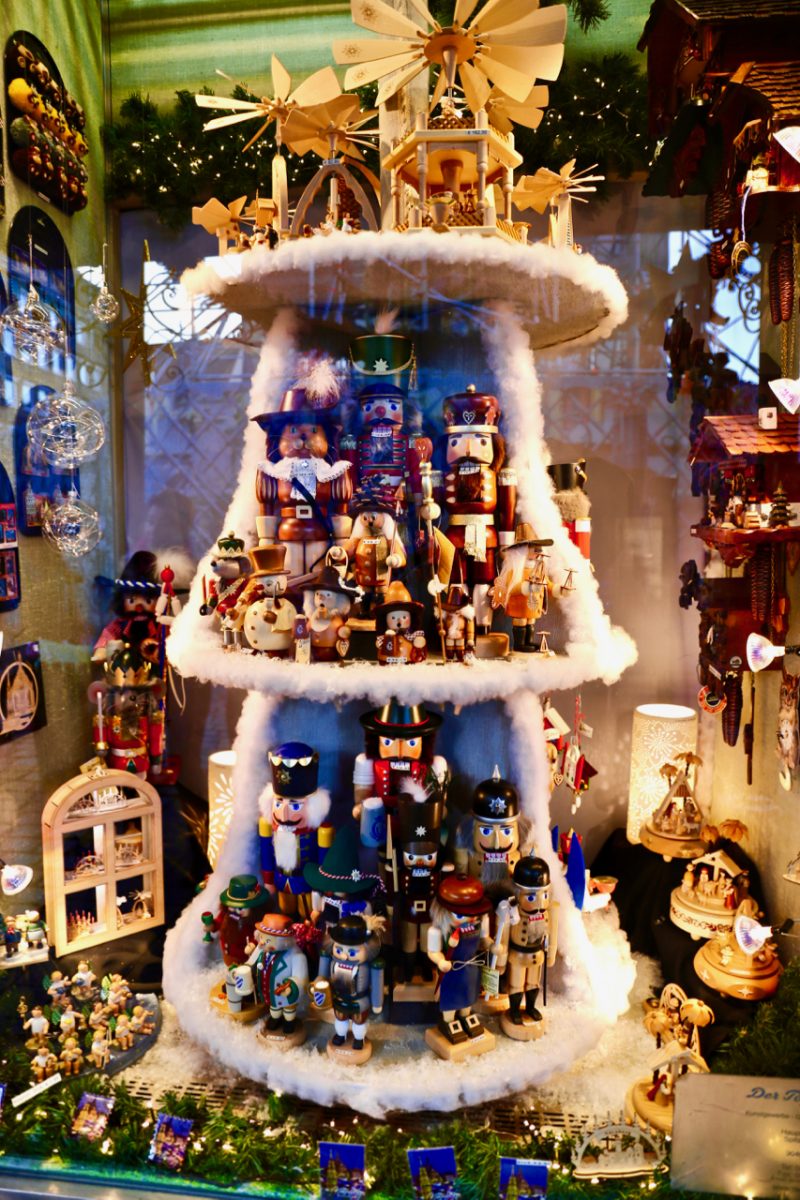 You'll find nutcrackers sold everywhere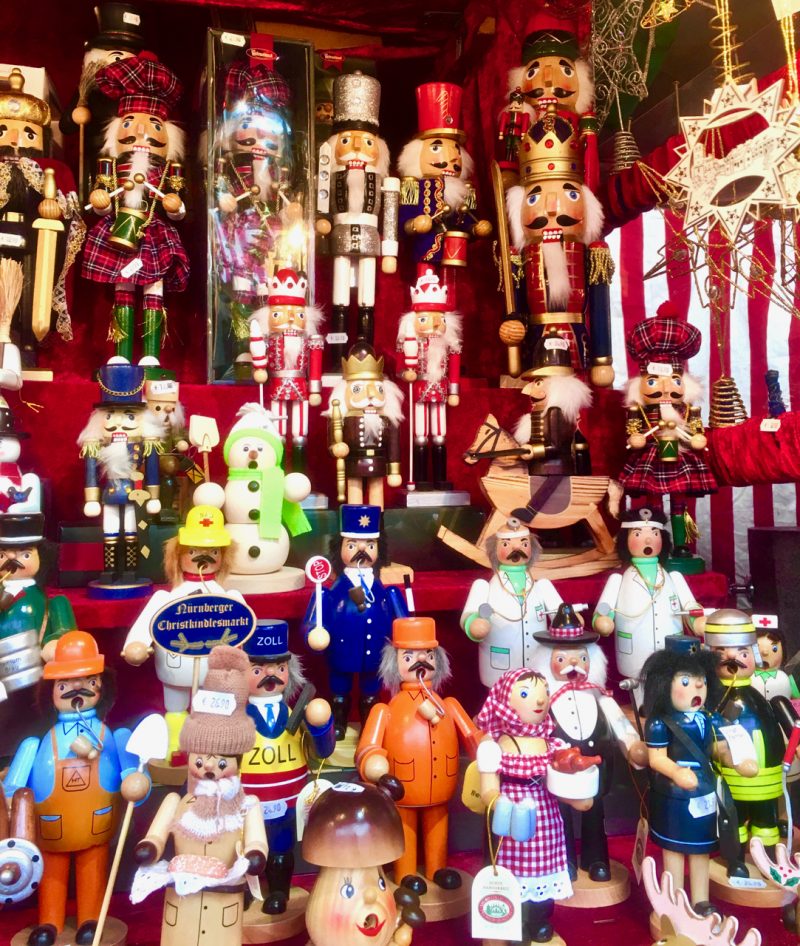 Wooden hand-made and hand-painted intense 'smokers' are everywhere too
But it's not just about Christmas items and hand-made crafts. You'll love the absolutely beautiful clothes in Bavaria, both traditional and modern.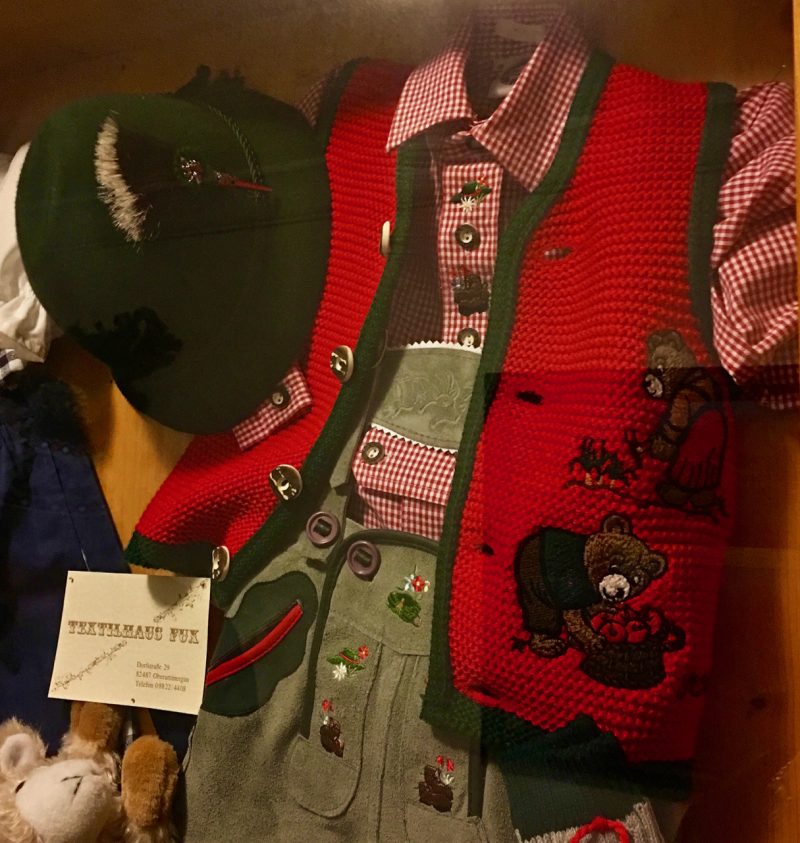 this is a perfectly stitched little boy dirndl and knit sweater
For men, there are lots of stylish hats including the classic wool Bavarian Tyrolean hat, a type of headwear that originally came from the Tyrol in the Alps.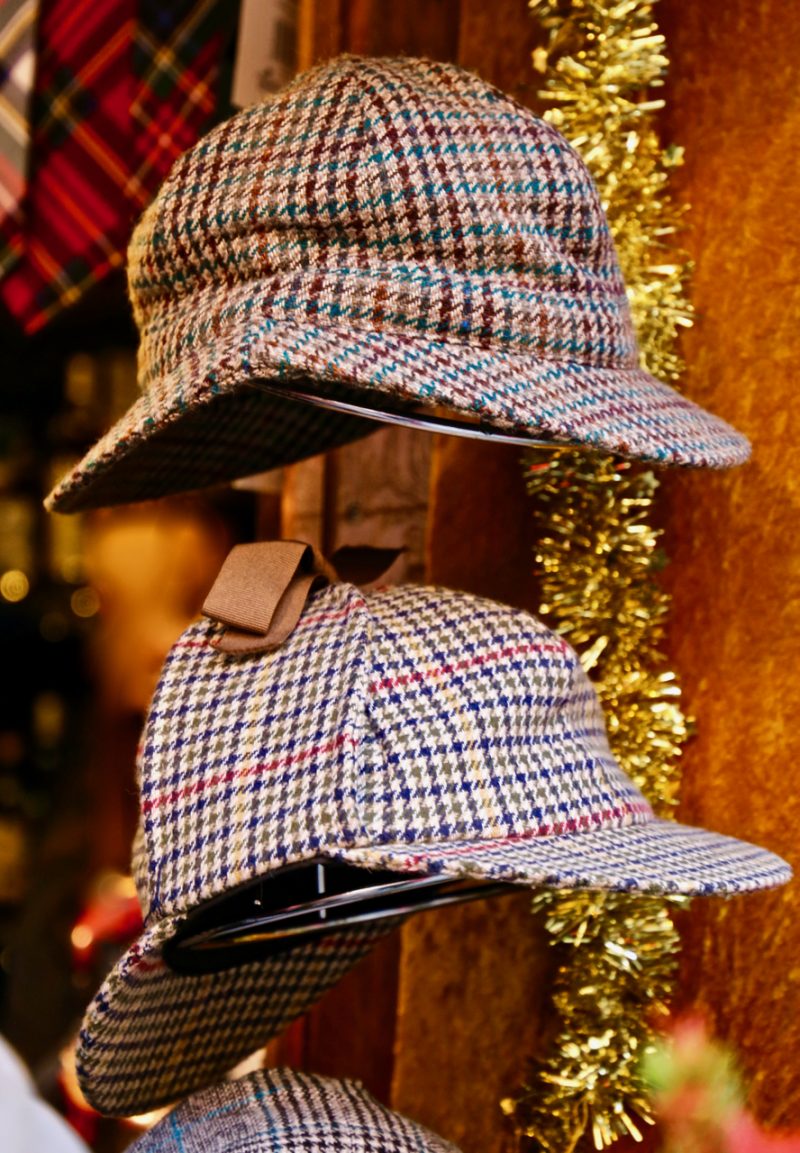 sort of a Sherlock Holmes styled hat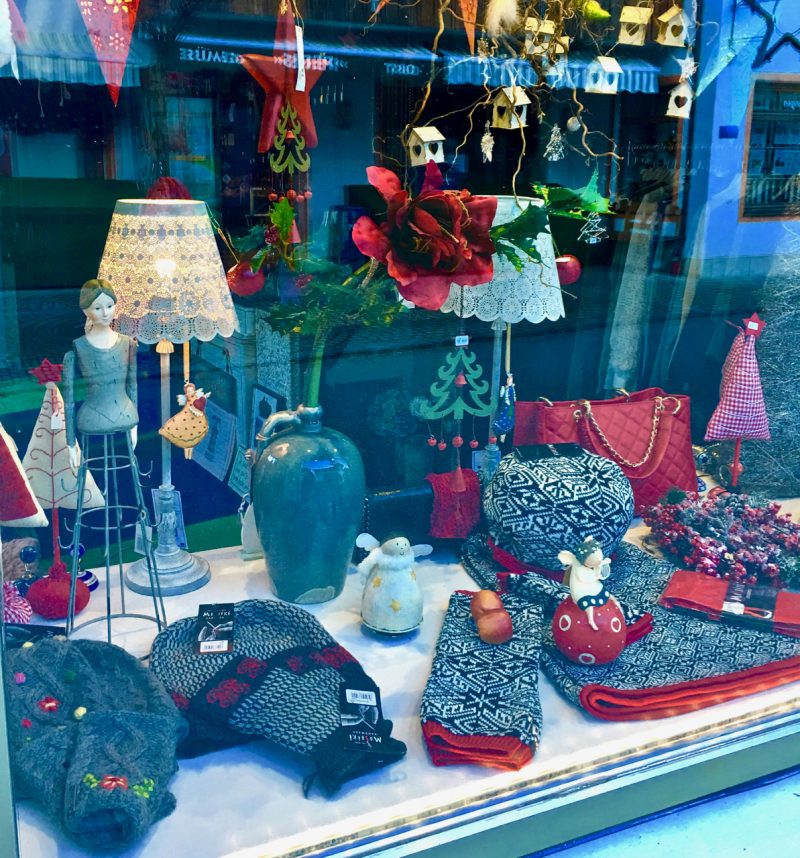 The knits were simply gorgeous.
The shop windows were designed so creatively too!
These knits for children were so unique in design; they had a bit of both traditional design mixed in with a little bit of a contemporary flare
Although most fashion leaned heavily on neutrals, there were interesting pops of color. Just look at those intricate embellishments. Definitely examples of meticulous German attention to the smallest details.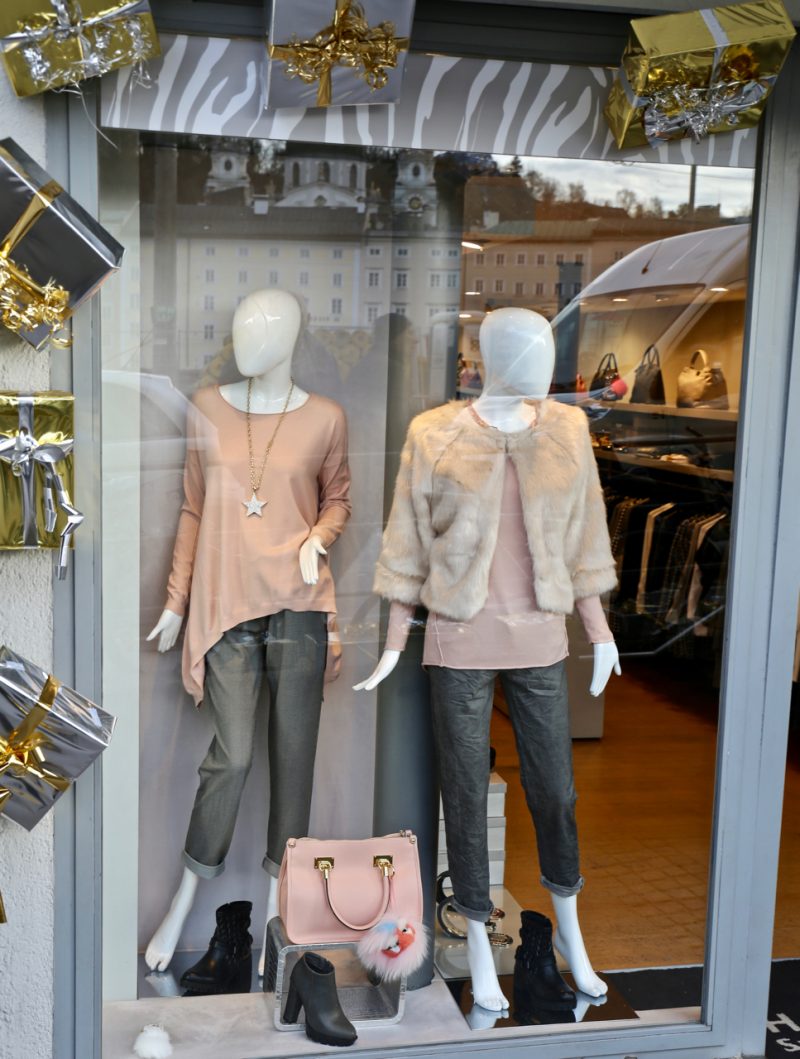 More subtle color with grey that was everywhere in every shop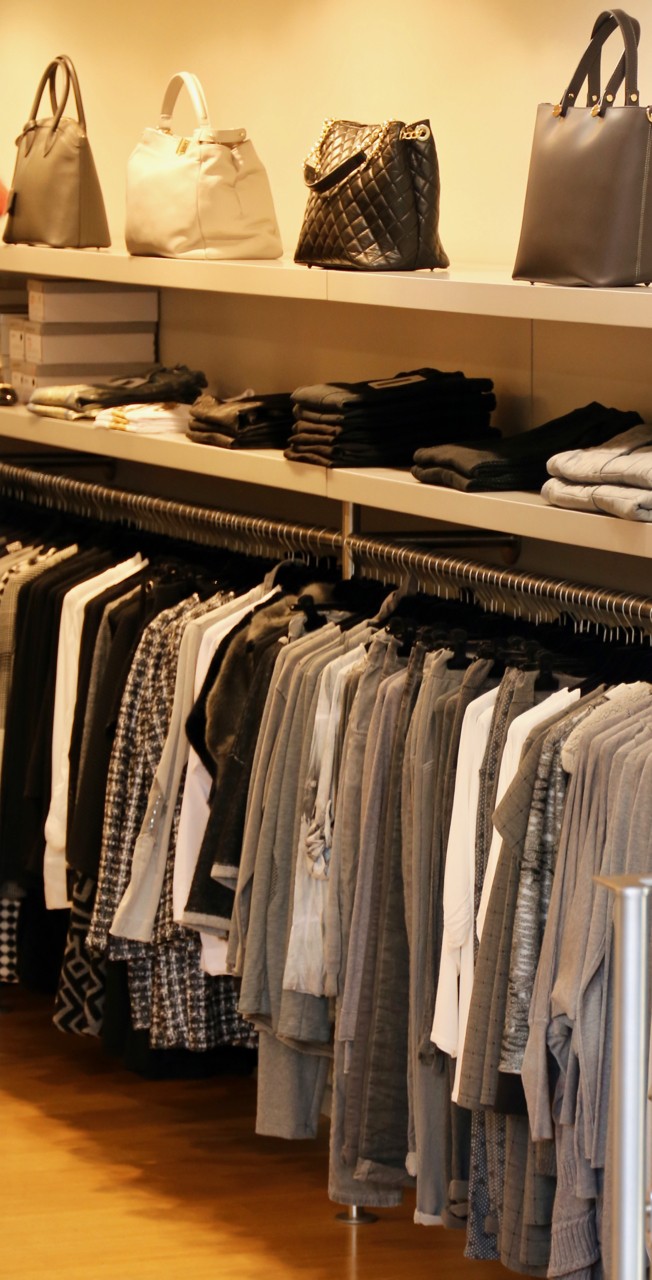 There were countless displays and shops full of 50, 60, and 70 shades of grey!
The shoe stores featured only black and grey shoes. The prices are in euros.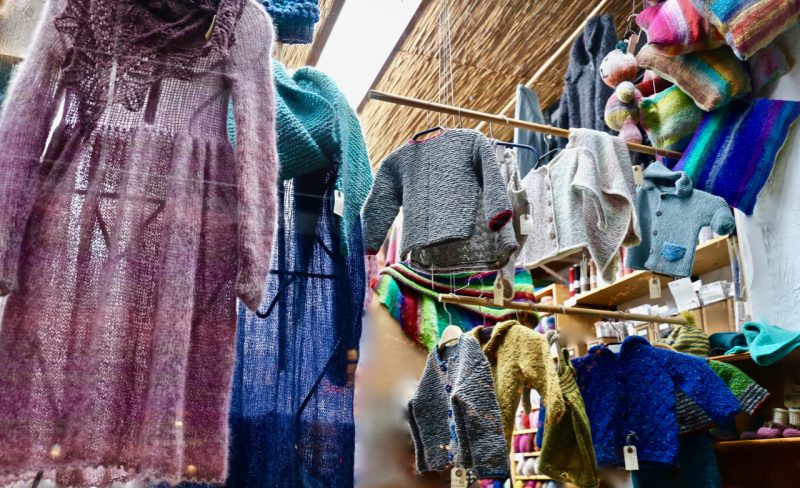 Knitting must really be popular in Germany, because there were yarn shops everywhere.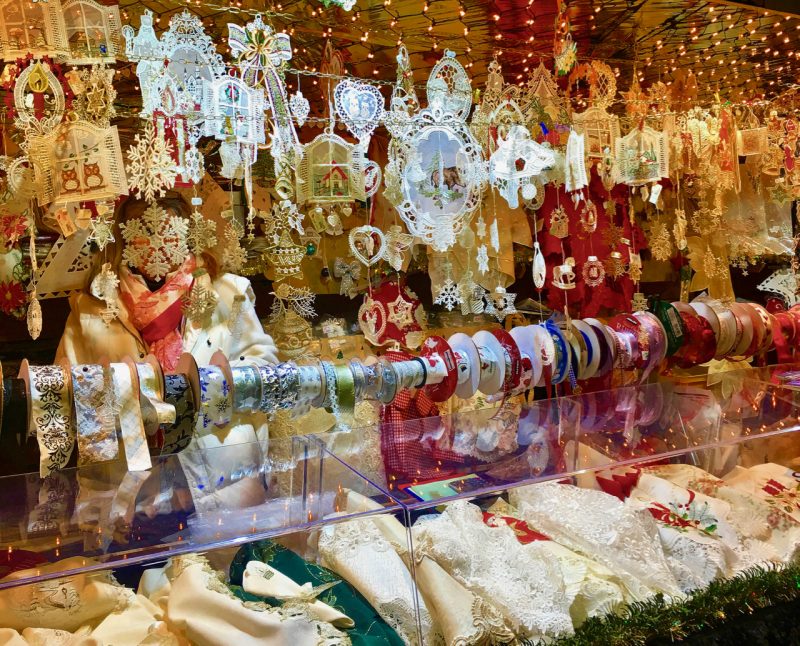 Lots of lacy placemats, napkins and handkerchiefs were offered in the markets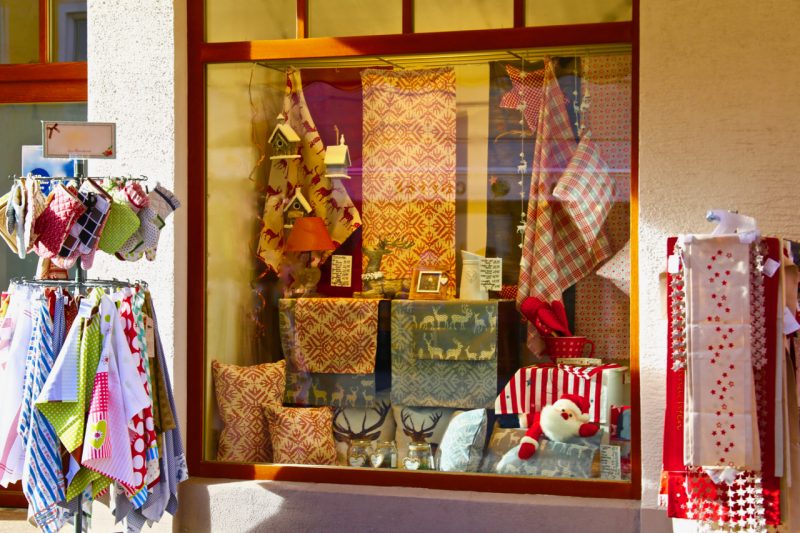 The Christmas linens were hard to pass up on.
I brought the table runner (below) home with me!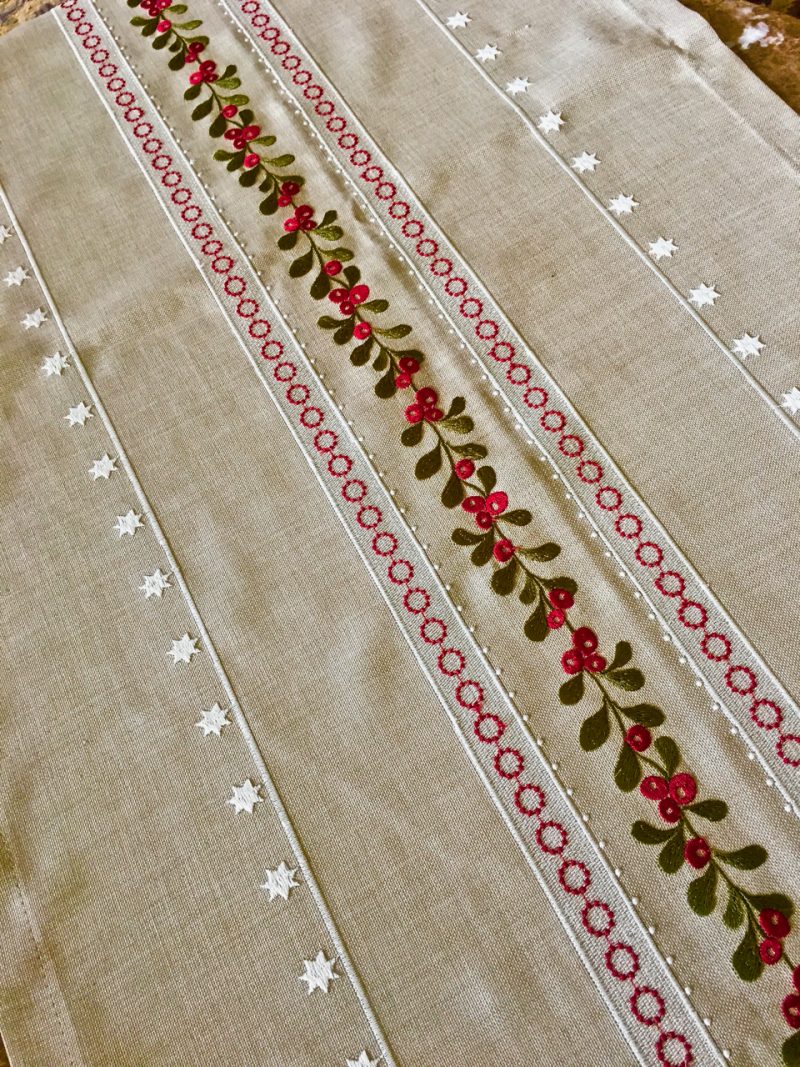 Even if the stitching was done by a machine, those lines, stars, and leaves could not be more perfect!

The next post will be all about the food that we enjoyed in both the restaurants and in the Christmas markets of Bavaria. After all of this shopping, it's time to eat!