Chocolate Trifles with Raspberries and Chocolate Ganache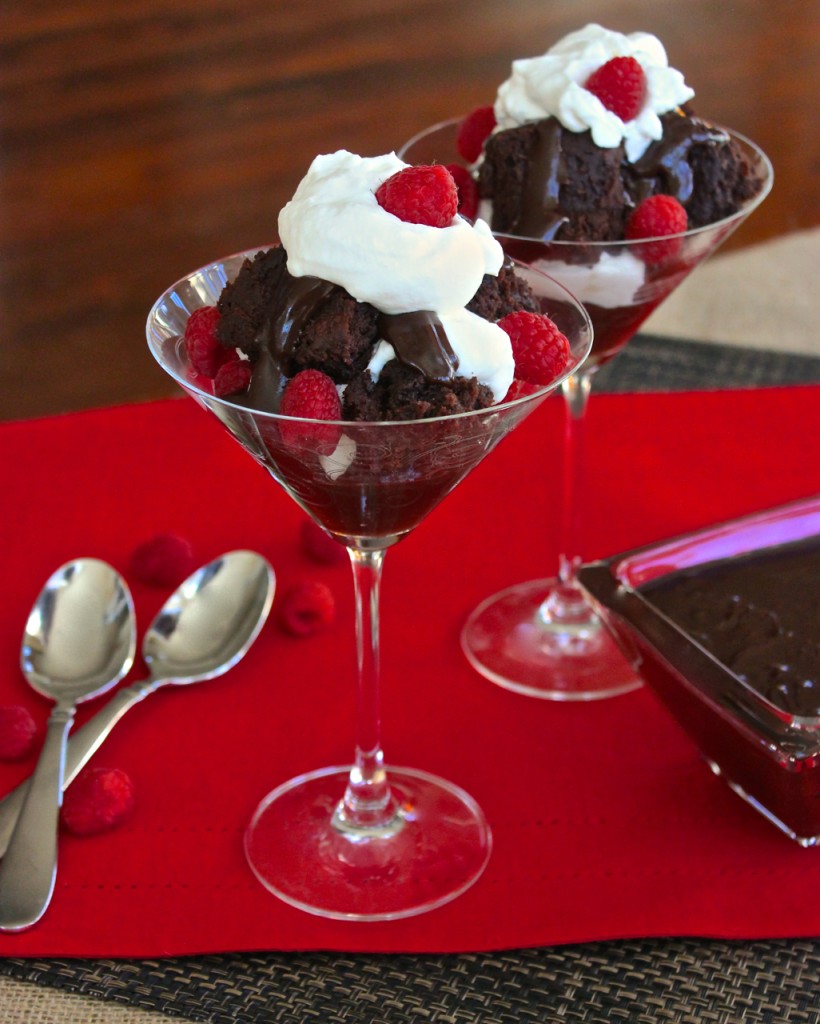 Do all of your recipes that you prepare turn out perfectly each and every time? Have you ever made a new recipe that bombed and you were left utterly disappointed?
Well I know that this has happened to me that's for sure!
After one baking disaster, I wondered: "Why don't food bloggers share their imperfect humanity and share about how something went wrong in their kitchen . . . I think it's only fair to be honest with my readers!"
Here's a low-down on my recent kitchen catastrophe: Mr. Bill wanted something sweet and found that all the cupboards were bare! So I decided to bake a humungus sour cream chocolate bundt cake that I had never made before. I followed the directions exactly, even baking the cake longer because it seemed a little 'jiggly' after the required baking time was over.
Upon cooling and inverting the monster bundt cake, it came out in CHUNKS, CUBES, and CRUMBS! Truthfully it resembled what we find in piles in our acreage pastures!
You get the picture!
With half of the cake still in the pan, I had to spoon out the rest!
.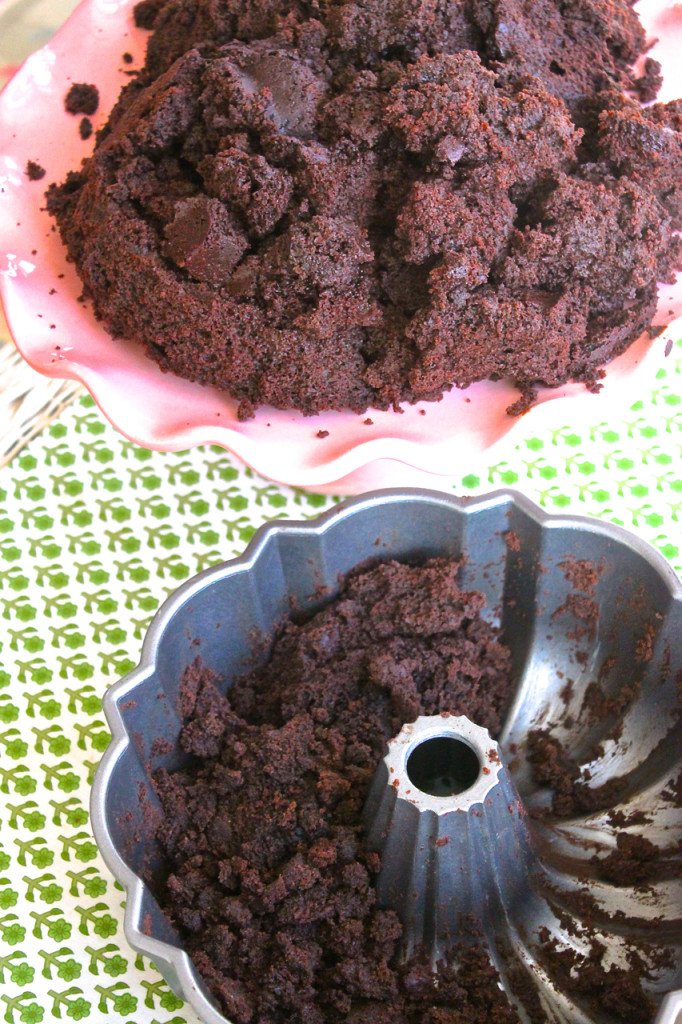 It was such a major BUMMER!
So what to do?
I hated to toss out the cake since it was super moist and rich.
I had some heavy whipping cream and fresh red raspberries already in my frig . . . so with that, a wonderful 'A HA' moment popped into my brain!
TRIFLE! Make a Trifle!
Or how about some Mini-Trifles!
Chocolate Trifles with Raspberries and Chocolate Ganache in Martini Glasses were created!
Top with freshly whipped cream and . . .
Wah-LA! Disaster fixed into success! Dessert is served!
.
These wonderful little martini glass mini-trifles can also be made with one of your favorite chocolate cake recipes.
You can find the recipe that I attempted and failed to bake successfully here: Sour Cream Chocolate Bundt Cake
To make the Chocolate Trifles with Raspberries and Chocolate Ganache, all you do is:
In pretty parfait or martini glasses, spoon several tablespoons of chocolate ganache in the bottom of each glass (recipe below).
Place several chunks of chocolate cake over the ganache.
Whip up some heavy cream (about 2 cups) with sugar added to your preference.
Layer some whipped cream on top of the cake pieces.
Place a few fresh red raspberries randomly in the glasses.
Layer more ganache.
Layer a few more chunks of chocolate cake.
Garnish the top with whipped cream and raspberries.
.
And here's my favorite, delicious, over-the-crazy-top-never-fail Chocolate Ganache recipe:
Chocolate Ganache
Ingredients
12 oz. semi-sweet chocolate, finely chopped
4 Tbsp. butter
1 cup sugar
1 cup heavy whipping cream
Instructions
In a glass mixing bowl, combine the chocolate and butter.
Either place the chocolate and butter in a microwave and heat it until melting for about 2 - 3 minutes OR place the bowl over a small pan of boiling water and allow the chocolate and butter to melt.
Pour in the cream, followed by the sugar.
Whisk all the ingredients until completely melted, blended and smooth.
Pour on top of your dessert while warm.