Mini Meyer Lemon Parfaits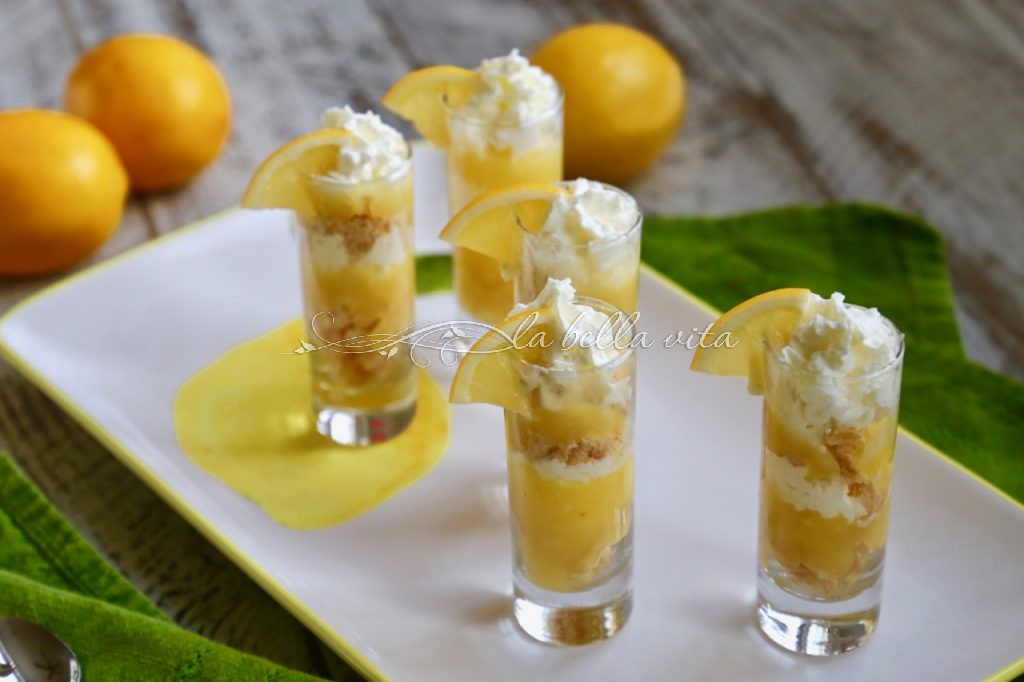 Lemons in winter are such a God-send! Just looking at a perfect lemon or a recipe made with bright yellow lemons seem to brighten any day. Thank goodness for this seasonal goodness when most fruits and vegetables are far out of season. I can't resist picking up a bag of Meyer lemons in the market . . . so beautiful and so delicious!
Mini-desserts and mini-bites such as tapas are so popular now. Even though we seem to want to eat smaller portions, we still want to enjoy something sweet without feeling so much dreaded guilt! These little Mini Meyer Lemon Parfaits are perfect for just that. And talk about easy to make!
Be still my heart!
One little bite of this luscious lemon curd and you'll be puckering up and feeling the same way! Sunshine in a mini parfait glass to brighten up any day. No lie, my friends!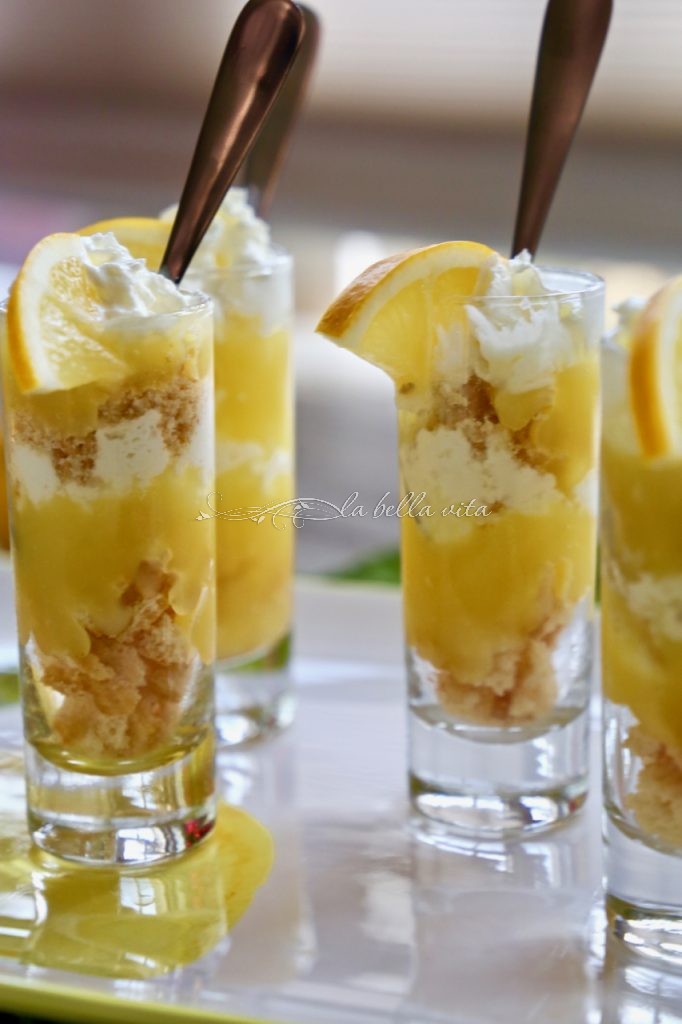 These Mini Meyer Lemon Parfaits are fun to make too. Get the kids in the kitchen . . . they love making (and eating) these, even if they don't turn out perfect.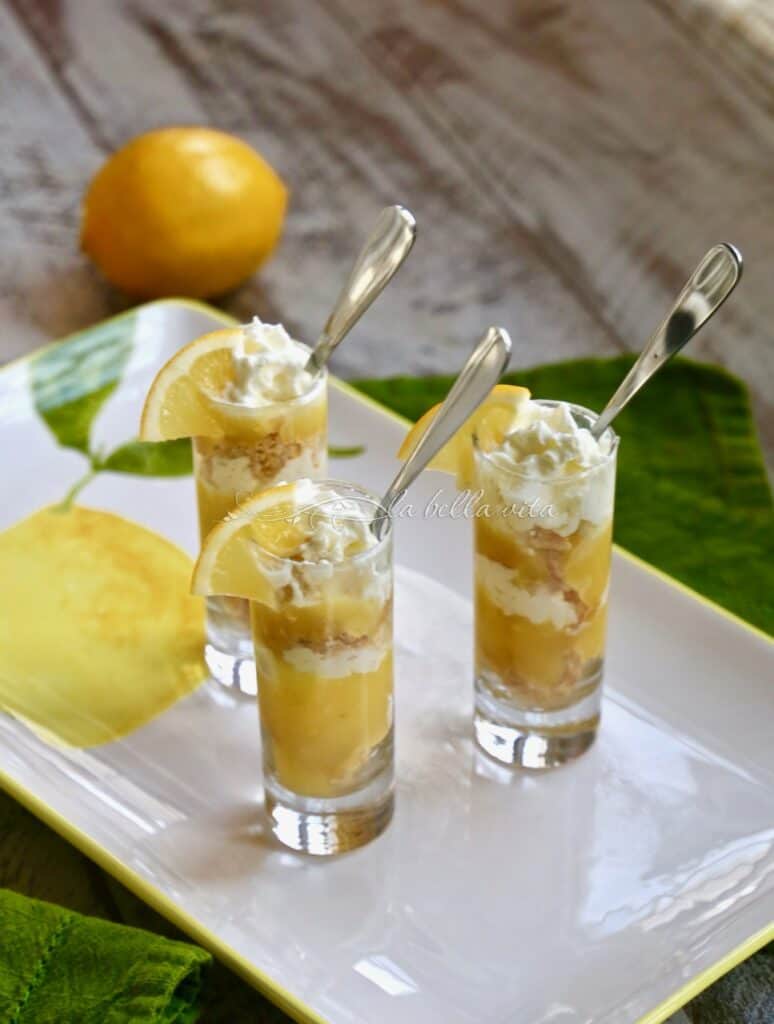 For the crumbled cookie layers, I used imported Italian ladyfingers, but you can also use shortbread cookies, amaretto cookies, graham cracker crumbs . . . whatever you like.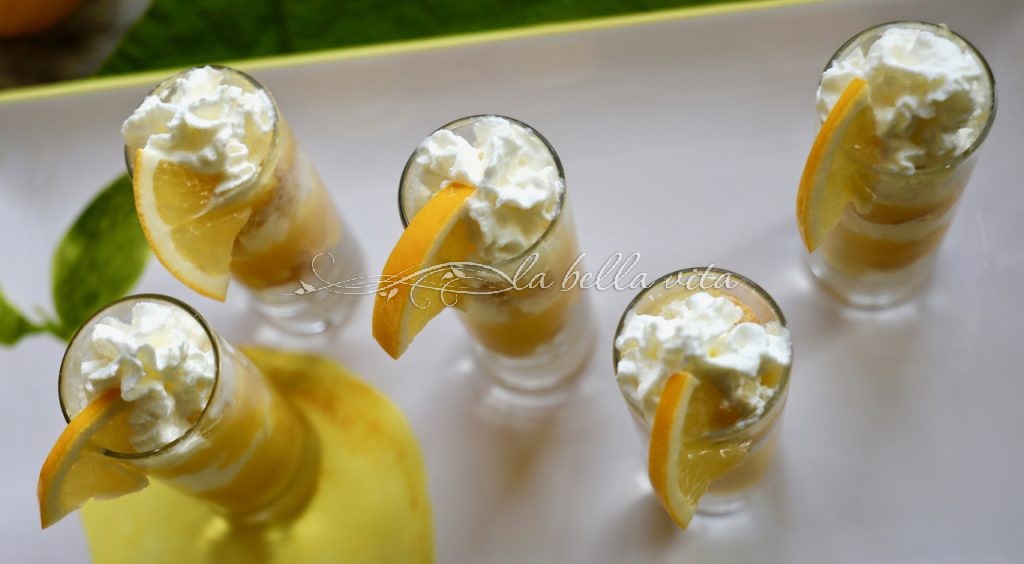 We like fresh whipped cream in this family, but you might find it easier to use the canned whipped cream to squeeze into these thin parfait glasses if you don't have a pastry bag and tip. Kids would love that method too.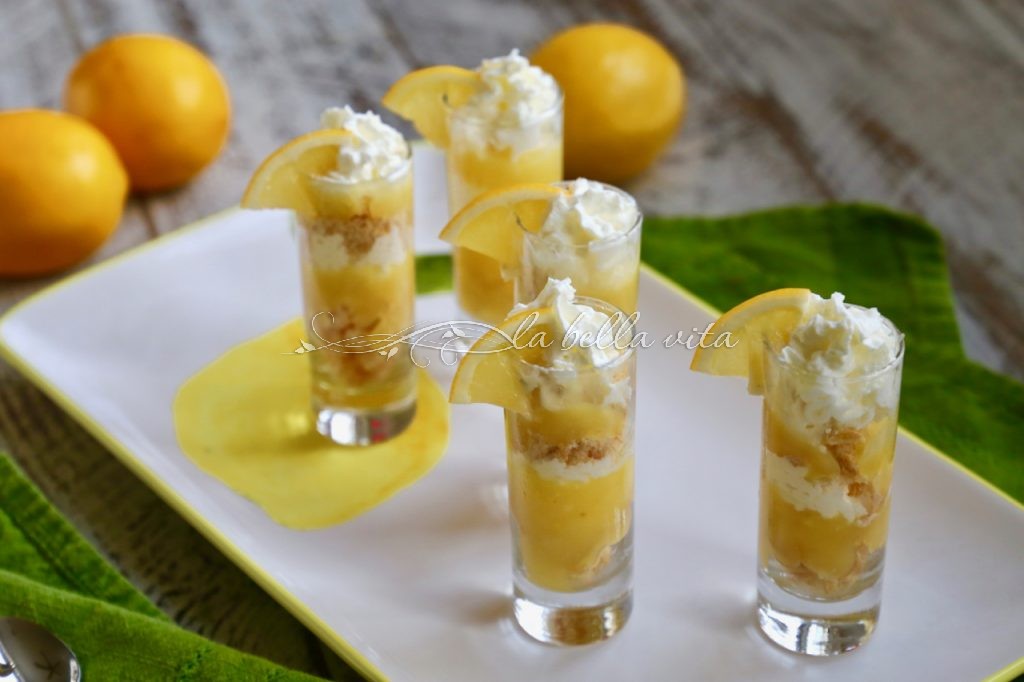 Let me know what you think after you've made these!
Enjoy these Meyer Lemon Mini Parfaits!

Print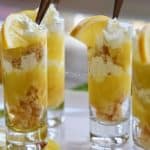 Meyer Lemon Mini Parfaits
Author:
Prep Time: 0 hours
Additional Time: 0 hours
Cook Time: 0 hours
Total Time: 0 hours
---
Lemon Curd
2/3 cup granulated sugar
2 eggs
1 tablespoon lemon zest
1/2 cup fresh Meyer Lemon juice
1/4 teaspoon vanilla bean extract
2 teaspoons cold butter, cut into small pieces
Cookie Crumb Layers
Italian ladyfingers
or any cookie of choice: shortbread, amaretto cookies, or graham crackers
Whipped Cream
Fresh heavy cream
Sugar
Vanilla extract
---
Instructions
Lemon Curd
Combine the sugar, lemon zest and eggs in a saucepan over medium heat, stirring with a whisk. Cook until sugar dissolves and the mixture turns light in color (about 2-3 minutes).
Stir in lemon juice and cook for about 5 minutes or until mixture thinly coats the back of a spoon, stirring constantly with a whisk.
Remove from the heat and whisk in the cold butter and vanilla bean paste or extract.
Strain the curd for a smoother texture.
Cool the lemon curd before covering and chilling in the fridge for at least 2 hours.
Crumbled cookie layers
Place cookies in a plastic bag and gently pound them into the size of crumbs that you prefer.
Whipped Cream
Gently whip the heavy cream.
Add the sugar and vanilla.
Whip again, but only until soft peaks form.
Assemble Parfaits
Place cookie crumbs in the bottom of parfait glasses.
Next spoon in 1 – 2 teaspoons of lemon curd.
Spoon or pipe whipped cream layer on next, about a tablespoon.
Repeat with a second layer of each with the layer of whipped cream on top.
Garnish with lemon slices and/or mint sprigs.
---