Citrus DeTox Spa Water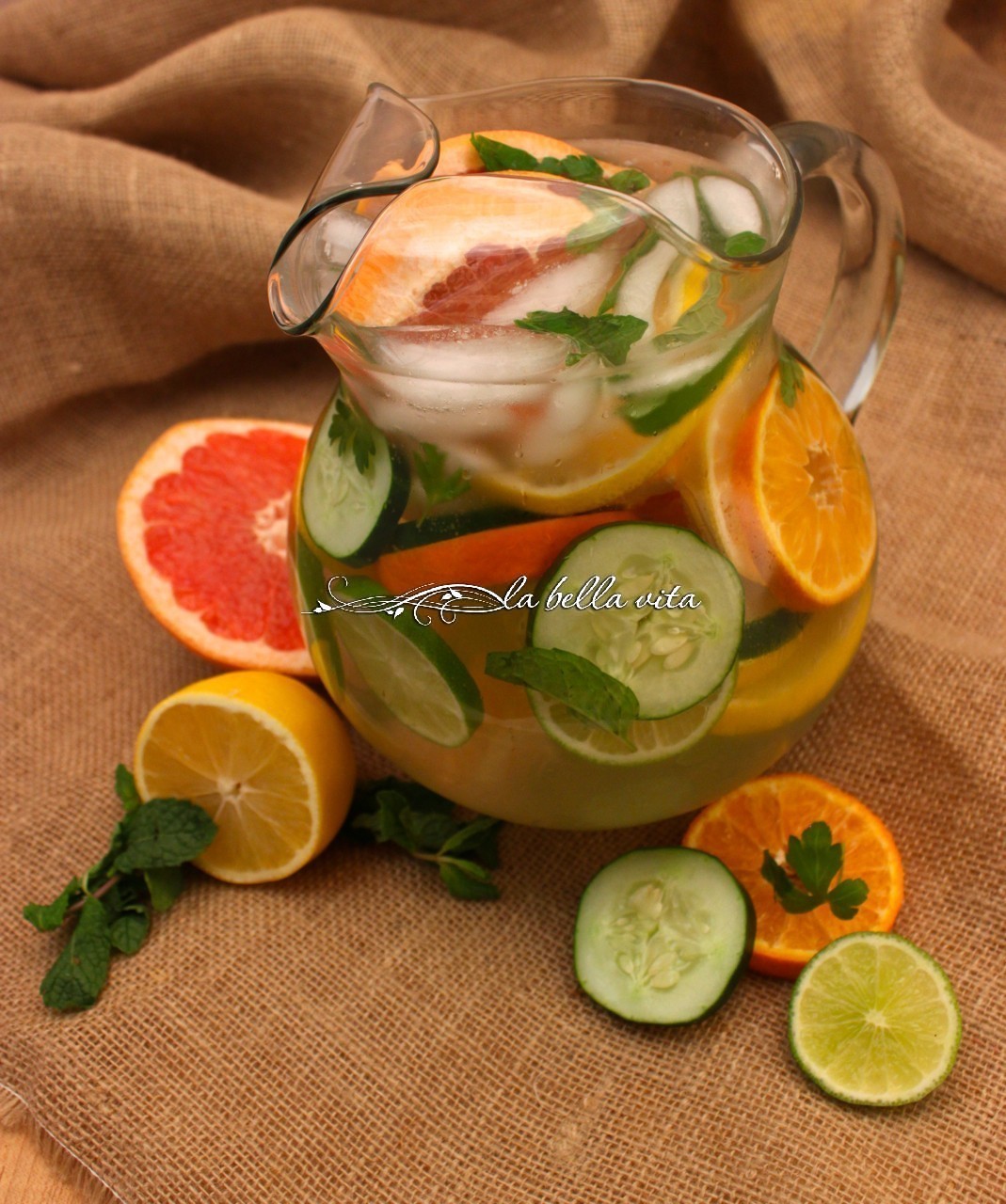 Don't you love to be pampered?
Don't you think you deserve it?
My response?
Yes and YES!
My life is so full of stress and I'm sure that yours is too! As much as I try to keep stress in check, that nasty stuff just has a way of creeping back into my days. I'm really a good person, so I ask, "why stress, do you continue to haunt me?"
It's hard for me to remember to take care of myself, as a person who is constantly taking care of 100's, yes 100's of other people and things (my students, my husband, my mother who lives with us in the winter, my animals, my gardens, the housecleaning and cooking . . . just to name a few)!
"Calgon, take me away!" has become my mantra!
So going to a spa is mandatory while on vacation or whenever the need arises . . . just to try and keep my sanity!
Besides all of the wonderful array of facials, massages, salt scrubs, and new, trendy treatments offered (do you think that they really work?) . . . as I was saying . . . besides all of the things that we go to spas for, I know a winner of a spa when I see ice cold infused water waiting to greet me!
Attention to those little details is EXTREMELY important to me . . . and leave a strong impression!
I even love being greeted with refreshing infused water in hotel lobbies during my travels now!
Recently, my reflexologist (yea, I'm a firm believer in holistic, alternative health methods that work), offers me a lovely chilled glass of herb-infused spa water after my treatments.
Such a heavenly added touch!
But I can't afford to go to a spa often, so I re-create the spa of my dreams in my very own home and private retreat.
Yup, you read that right!
I even have a Pinterest board dedicated solely on creating a BLISSFUL spa experience at home! And you can too! Here's the link to this group board if you'd like to follow along (or if you'd like to be a contributor, I'll add you!) –> Spa At Home
I hope that you enjoy this delightful, refreshing Citrus DeTox Spa Water!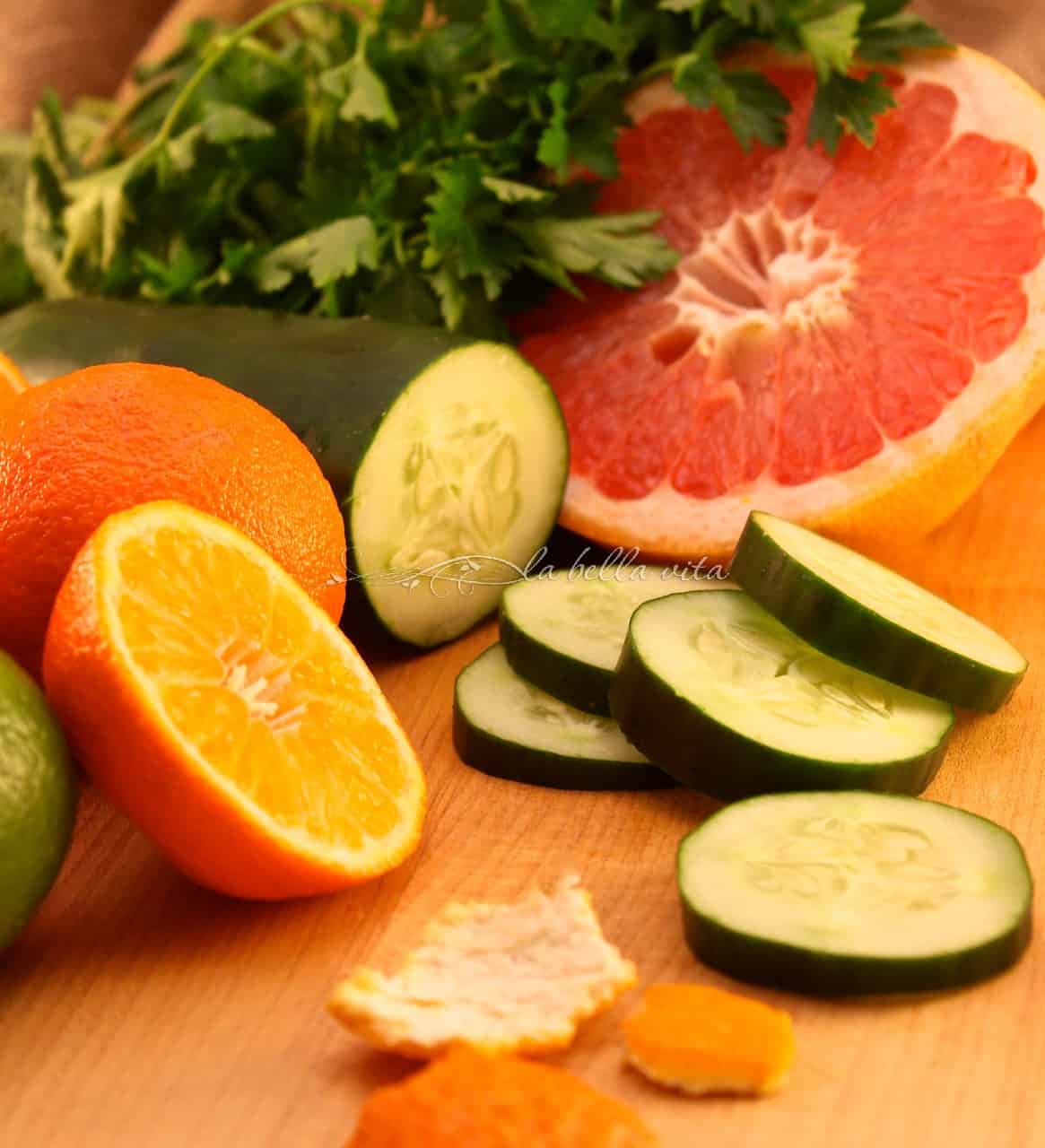 fresh ruby red grapefruit, sweet clementines, Meyer lemons, and limes with cucumbers, mint & Italian parsley
Print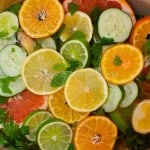 "Spa" Citrus Water
Author:
Prep Time: 0 hours
Additional Time: 0 hours
Cook Time: 0 hours
Total Time: 0 hours
Category: Beverages
Cuisine: Healthy
---
fresh, clean and very COLD water
orange slices
lemon slices
lime slices
red grapefruit slices
cucumber slices (with peel remaining on)
Italian parsley leaves
mint leaves
---
Instructions
Pour the fresh, COLD water into a nice clear pitcher.
Add all of the slices of citrus fruit.
Add the cucumber slices.
Add the Italian parsley and mint leaves.
Set for about an hour in the refrigerator to allow all of the flavors to blend into the water.
Serve cold.
---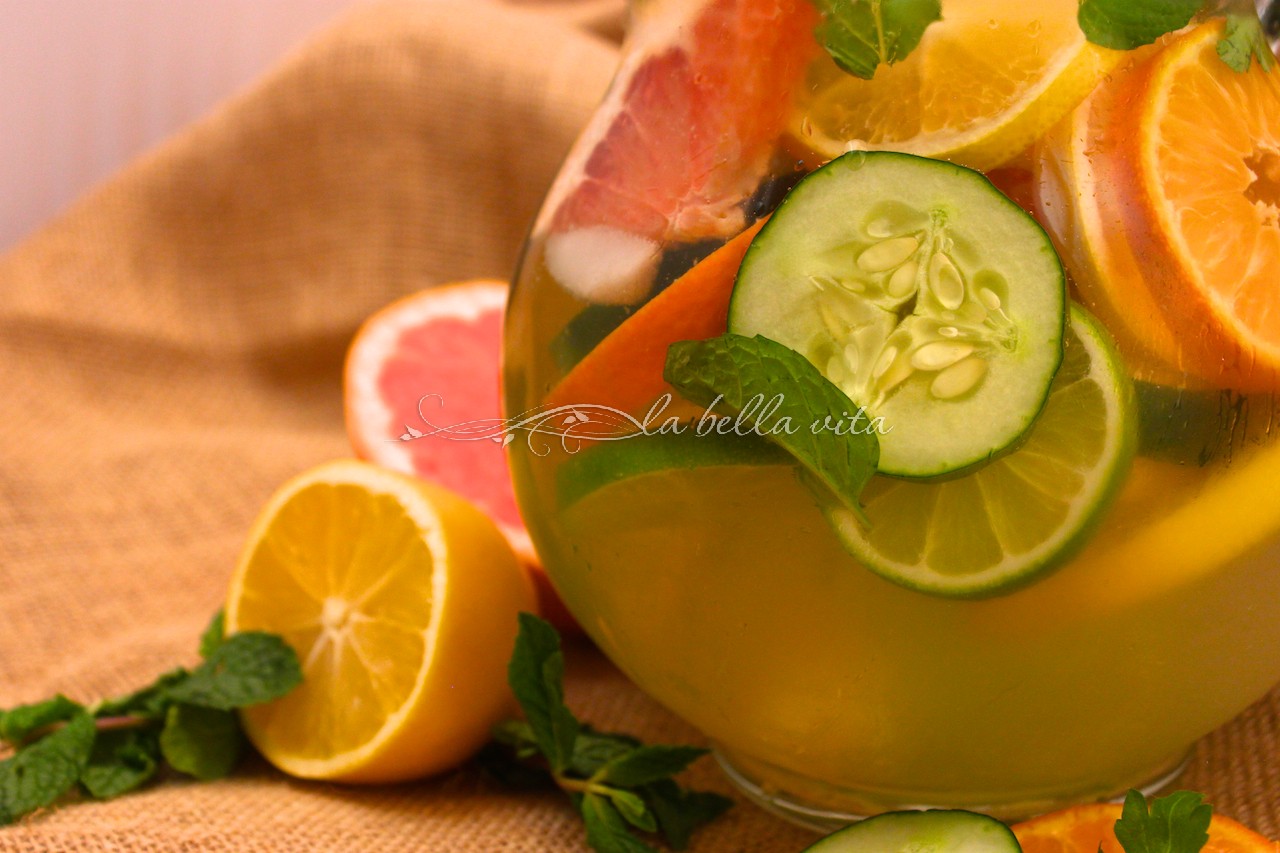 .
.