Creamy Artichoke, Pea and Pesto Pasta Salad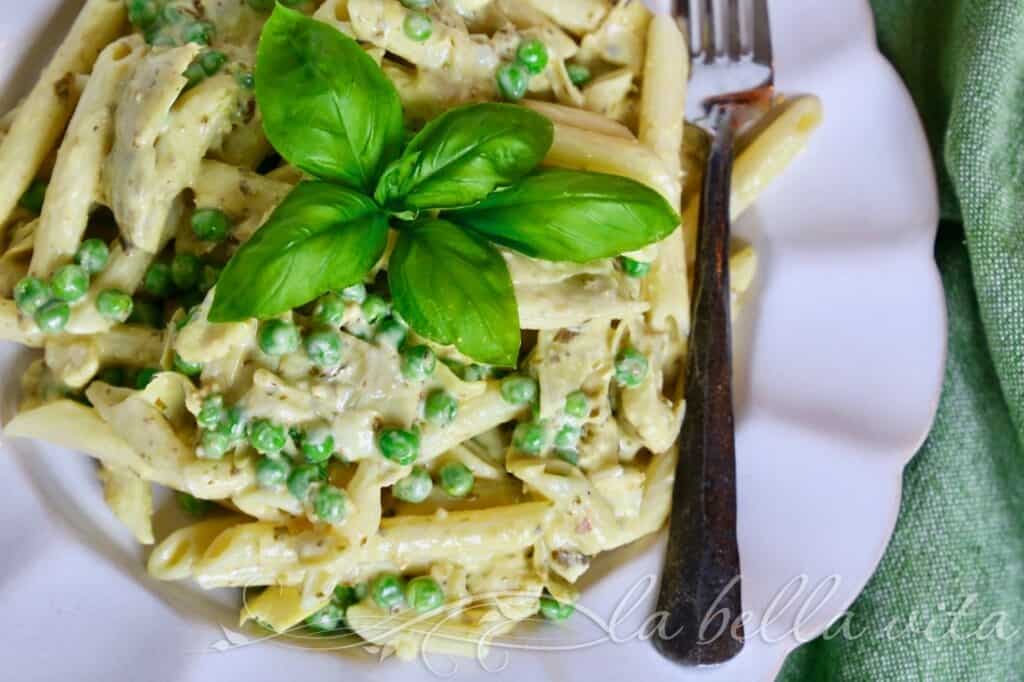 What could be more quintessential for warm-weather recipes than a delicious chilled pasta salad? Never served hot, and always served cold, pasta salads help keep our internal thermometers cooled off a bit when the mercury soars! This Creamy Artichoke, Pea, and Pesto Pasta Salad tastes great even after a quick half-hour chill. But it tastes even better the next day after all of the flavors mingle a bit.
Pasta salads can be created with a base of pasta plus just about anything that your creative imagination can think of. They're as easy to make as boiling water. And this Creamy Artichoke, Pea and Pesto Pasta Salad is incredibly simple to make.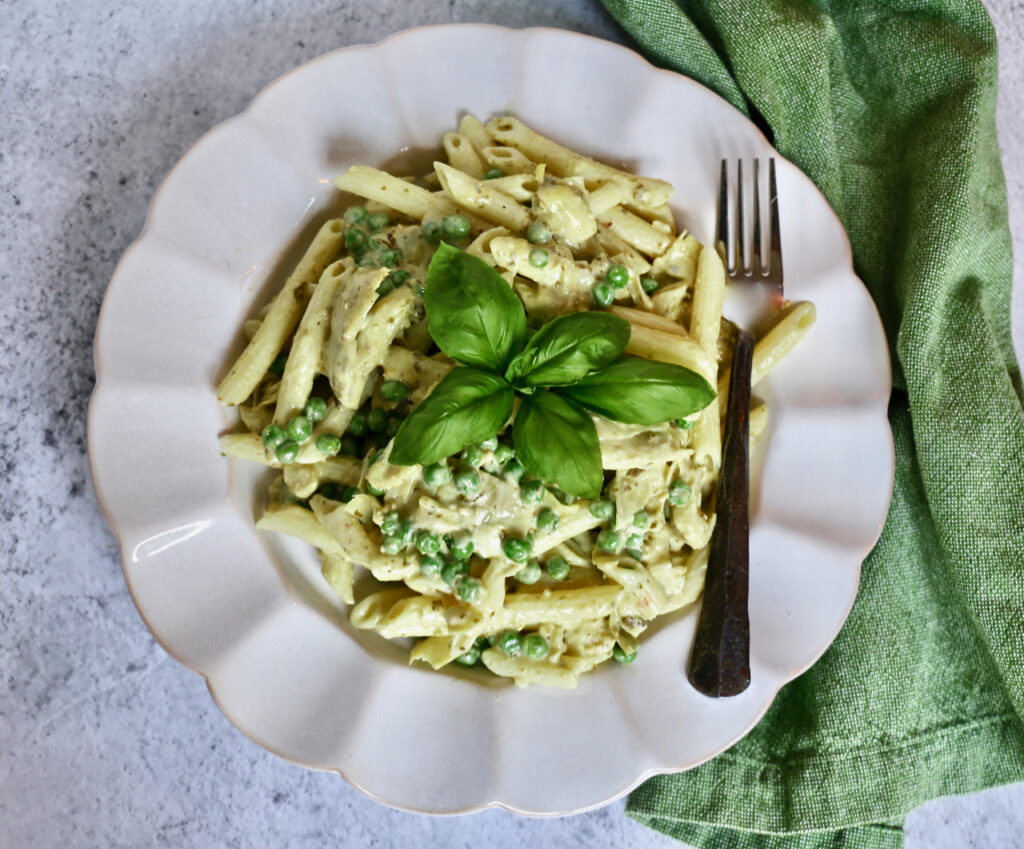 Another bonus of this pasta salad is that it keeps really well so you can make a big batch to eat for lunches throughout the week . . . and there's no need to heat them up!
This pasta salad dressing has a tangy combination of freshly made basil pesto with mayonnaise. With the addition of sweet green peas and zesty artichoke hearts, the basil pesto dressing transforms this pasta salad into the perfect side dish.
More Chilled Summer Salads that You Might Enjoy!
PIN FOR LATER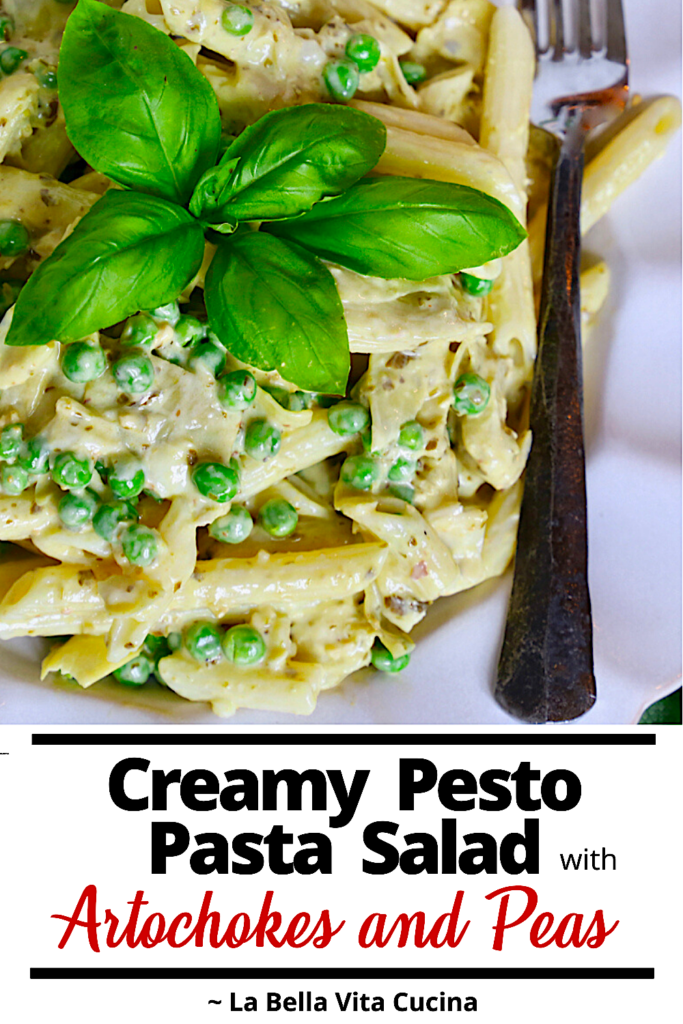 Print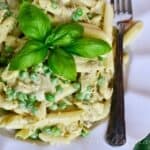 Creamy Artichoke, Pea and Pesto Pasta Salad
---
1/2 lb. penne pasta
3 Tbsp. basil pesto (freshly made if possible)
1 cup mayonnaise
1 cup peas
1 cup artichoke hearts, quartered
Freshly grated Parmigiano Reggiano to taste
---
Instructions
Cook the pasta until al dente, a few minutes less than stated on the package instructions.
Mix the pesto with the mayonnaise.
Fold in the artichokes and peas.
Toss the penne pasta noodles into the pesto mixture with peas and artichokes.
Chill in the fridge for 30 minutes or more.
Serve with freshly grated Parmigiano Reggiano cheese.
Garnish with a fresh basil leave.
---
Notes
It's best to use regular mayonnaise in this recipe (so don't use Miracle Whip in this; it's too tangy and there's already enough tanginess in the basil pesto and the artichokes).
add the basil pesto into the mayonnaise a little at a time . . . stir . . . taste.  Add more if you prefer and repeat. . . add more pesto . . . stir . . . taste.