Sangria
.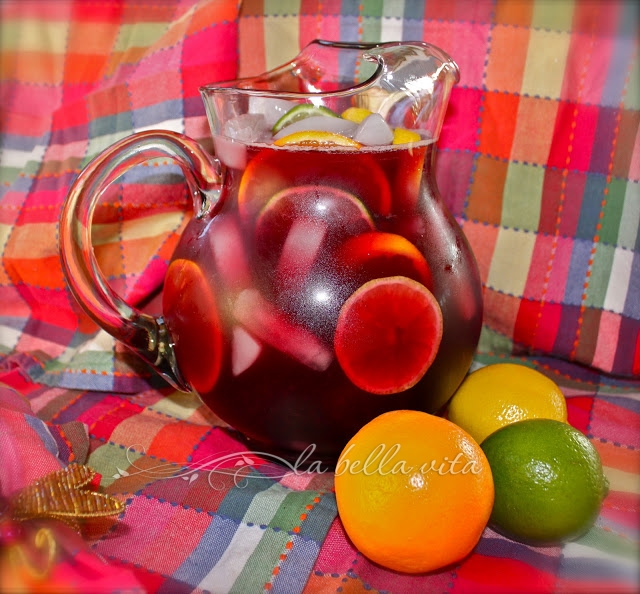 There's nothing quite like fresh citrus in the middle of winter! And in the citrus state of Florida where Mr. M. and P. (meat and potatoes) and I just spent a few chilly days, this was a delightful recipe to enjoy and salute the beginning of a new year! For my first healthy food recipe post of the new year, I chose a light version of a classic citrus drink to help me (and you) seriously start the year out right!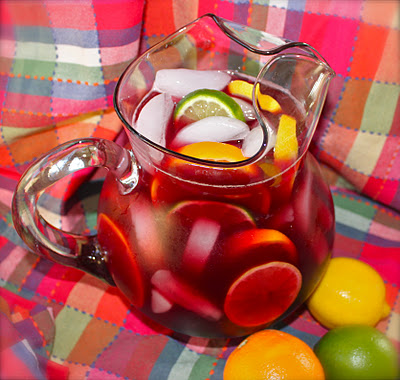 Like many of you, I love to try new recipes and new cuisines. The theme this month for the Cooking Light group is "Mexican — Dreaming of a Summer Fiesta", which is a cuisine that I rarely prepare other than what we enjoy for party appetizers (especially our guacamole)! So here's a great recipe for Sangria! This beautiful Mexican and Spanish beverage just sounds so fresh and citrus-y with all of the fruit and spices infused in the liquid concoction! Plus oranges, lemons, and limes are in the peak of season at this time. And so gorgeous to look at in the midst of a winter day!
If you live in an area where the skies are cloudy or gray, this colorful beverage should certainly brighten your day. And it tastes wonderful — with less guilt!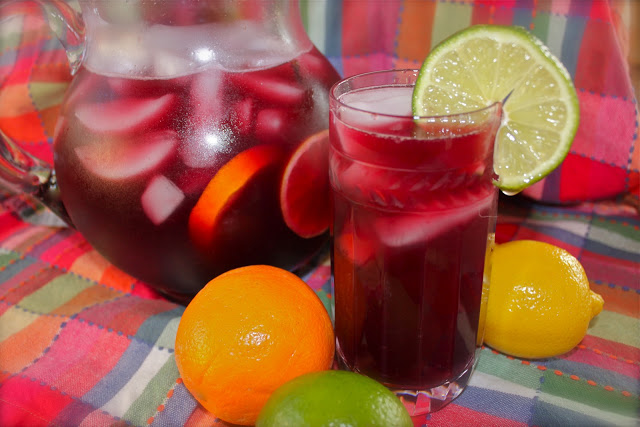 Print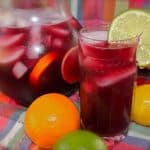 Sangria
Author:
Prep Time: 0 hours
Additional Time: 0 hours
Cook Time: 0 hours
Total Time: 0 hours
---
Sangria
1 (1.5-liter) bottle dry red wine, divided
2 Tbsp. brandy
2 Tbsp. Triple Sec (orange-flavored liqueur)
1/3 cup sugar
2/3 cup fresh orange juice (fresh squeezed would be awesome!)
2 Tbsp. fresh squeezed lime juice
2 Tbsp. fresh squeezed lemon juice
5 whole cloves
3 whole allspice
1 (3-inch) cinnamon stick
2 cups sparkling water, chilled
8 orange wedges
5 lemon slices
5 lime slices
---
Instructions
Combine 1/2 cup wine, brandy, liqueur, and sugar in a 2-quart glass measure.
Microwave at high 1 minute or until mixture is warm; stir to dissolve sugar.
Stir in the remaining wine, juices, cloves, allspice, and cinnamon.
Chill at least 2 hours.
Strain mixture into a pitcher, and discard spices.
Just before serving, stir in sparkling water and the remaining ingredients.
---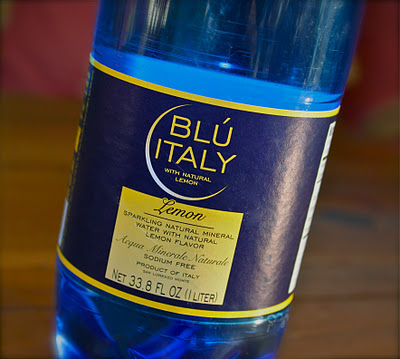 I had a bottle of "Blu' Italy" Lemon Sparkling Natural Mineral Water
that I used for this Sangria. It added a little more lemon flavor, which we love.