Banana Macadamia Nut Pancakes with Coconut Syrup
For some pancakes that are taken to another high level of deliciousness, this recipe for Banana Macadamia Nut Pancakes with Coconut Syrup has got to be the ultimate. Seriously, as a savory breakfast recipe person, "I. KID. YOU. NOT"
Once you take a bite out of these creamy, dreamy, sweet and nutty pancakes lathered with homemade coconut syrup, you will immediately be swept away to the tropics! You'll truly never forget these pancakes and syrup and will hope to have them again very, very soon!
Yes, the pancakes themselves are a treat, but if you ask me, it is the coconut syrup that steals the show! Coconut syrup is not easy to find and when you do, you'll notice that it is pretty pricy! You can find it at World Goods or online if your store (probably) doesn't carry this expensive product that few mainlander's are aware of. If you can't do that, then Coconut Suryp can be made from scratch at home . . . plus it is so fresh! There's nothing like drizzling warm syrup on top of warm pancakes fresh off the griddle either.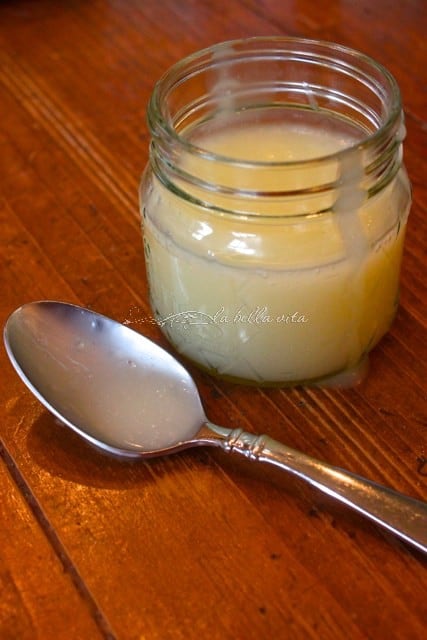 .
Print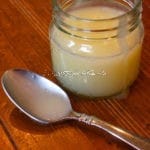 Banana Macadamia Nut Pancakes with Coconut Syrup
Author:
Prep Time: 0 hours
Additional Time: 0 hours
Cook Time: 0 hours
Total Time: 0 hours
---
---
For the Pancakes
1/2 cup macadamia nuts (chopped)
1 teaspoon vanilla extract
2 eggs
3 tablespoons butter (melted)
1 1/2 cups buttermilk
1/4 teaspoon salt
1/2 teaspoon baking soda
1 1/2 teaspoons baking powder
4 tablespoons sugar
1 1/2 cups all-purpose flour
Garnish
Freshly-sliced bananas
Macadamia nuts, chopped
For the Coconut Syrup
14 ounces Coconut Milk
1/2 cup sugar
1 tablespoon cornstarch
2 teaspoons baking soda
1/2 teaspoon salt
---
Instructions
For the Pancakes
In a mixing bowl thoroughly mix together flour, sugar, baking powder, baking soda, and salt.
In a separate bowl, mix together buttermilk, butter, eggs, and vanilla extract.
Combine the dry and wet mixtures until the batter is lumpy.
Heat a non stick frying pan or griddle over low heat.
Pour batter for the size of the pancake that you prefer onto the frying pan or griddle.
Sprinkle some of the chopped macadamia nuts onto each pancake, flip it over and cook until golden for another 1 – 2 minutes.
For the Coconut Syrup
In a heavy pan, heat all ingredients and whisk continuously over medium-low heat for 8-10 minutes until thick.
Serve warm or chilled.
---