Fresh Basil Vinaigrette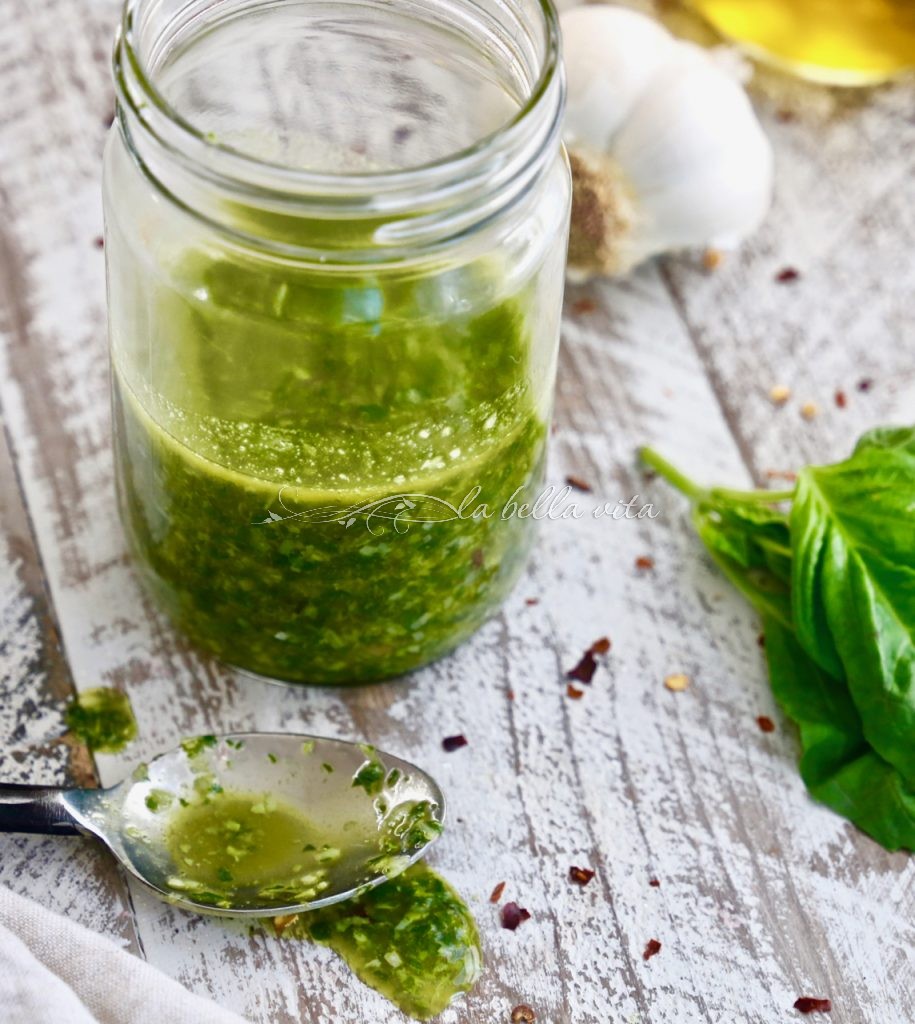 Having fresh, homemade vinaigrettes on hand is so convenient for drizzling on salads of beautiful greens and veggies. They're also delicious for dressing and enhancing any fish, pork or meat entree as well . . . vinaigrettes aren't just for salads. With homemade vinaigrettes, not only are you increasing the level of freshness served from your kitchen, but you also know that there are no harmful preservatives in your own homemade versions!
Throughout my years in the kitchen, I've created many a vinaigrette. I've been happy to share those recipes with you here. With that said, I'm happy to share my newest addition to my vinaigrette/dressing recipes with you!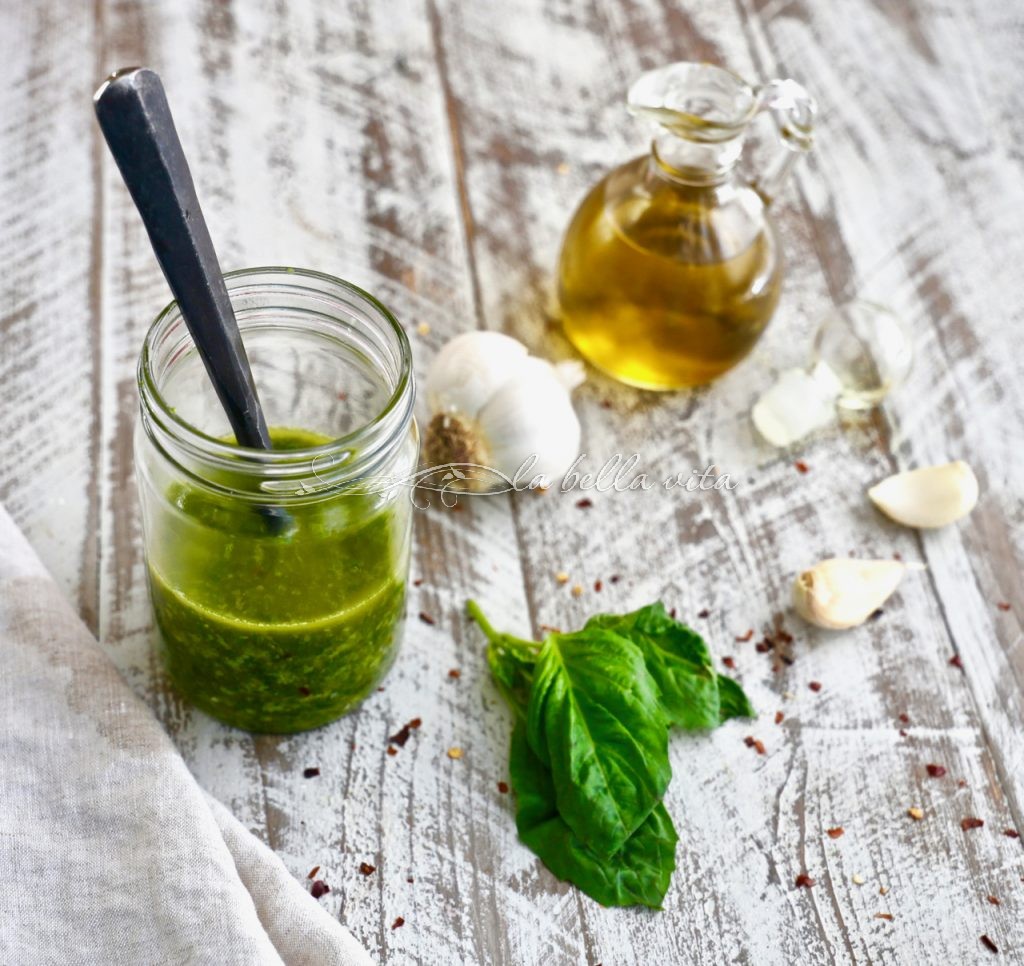 This Fresh Basil Vinaigrette is so easy to make . . . you'll have it in less than 5 – 10 minutes, if you have the ingredients right at hand next to your cutting board!
So grab your knife, cutting board, and mini-processor. Set out all of the ingredients and let's get to chopping and blending this delicious fresh basil vinaigrette!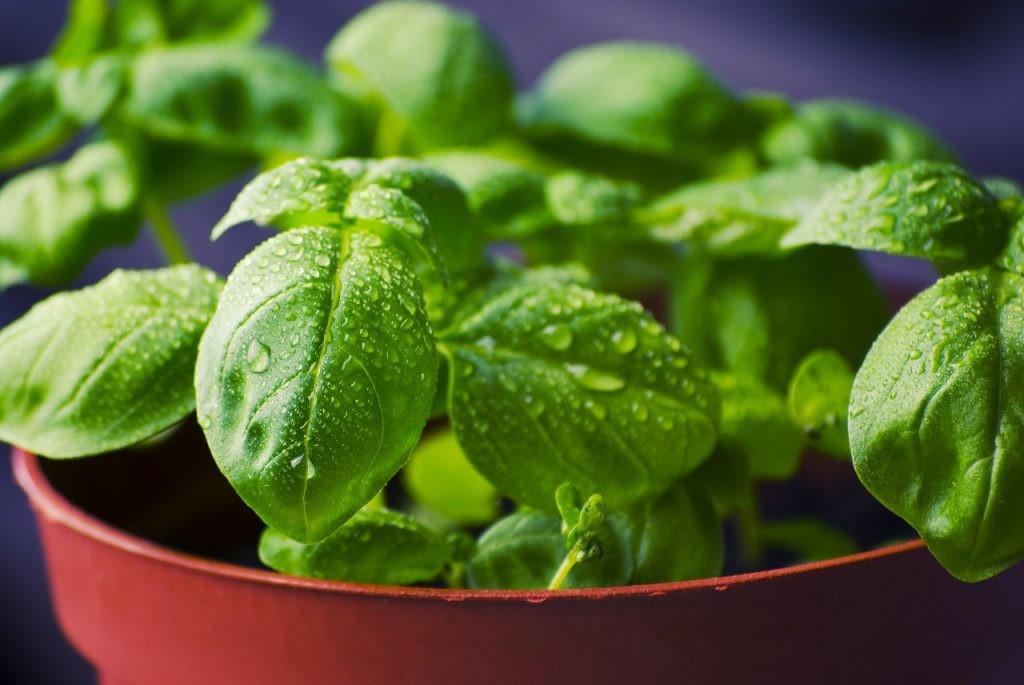 I hope that you will enjoy it . . . and as always: make any adjustments to satisfy your own personal taste preferences!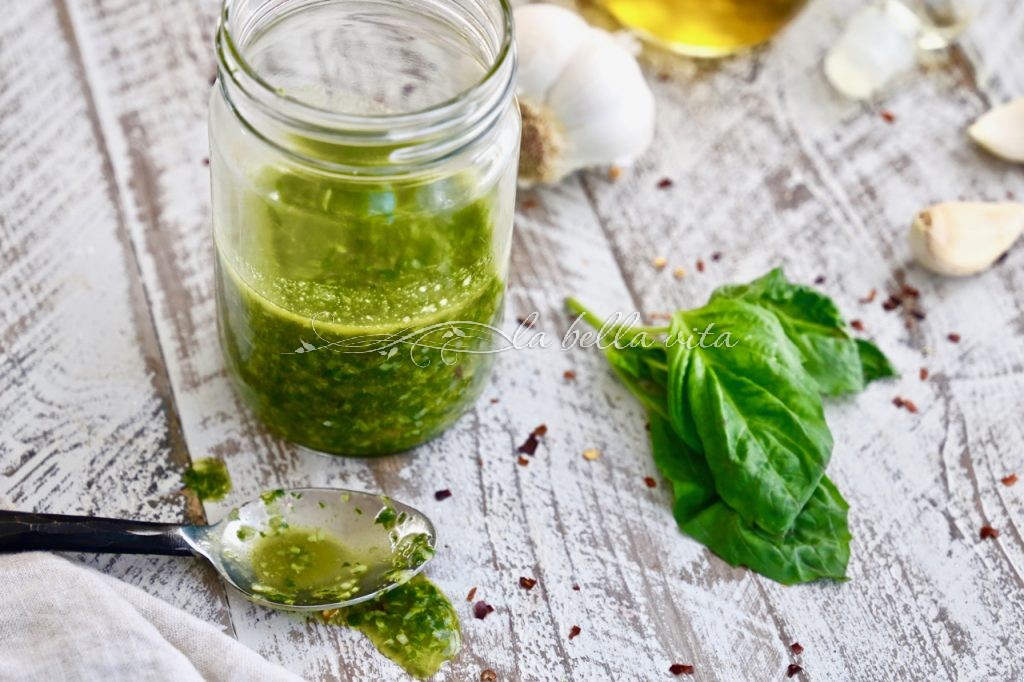 Freshly cut basil pairs wonderfully with tomatoes and olive oil! So slice up some fresh tomatoes and drizzle this vinaigrette all over . . . I'd recommend to do the same with a Caprese Salad.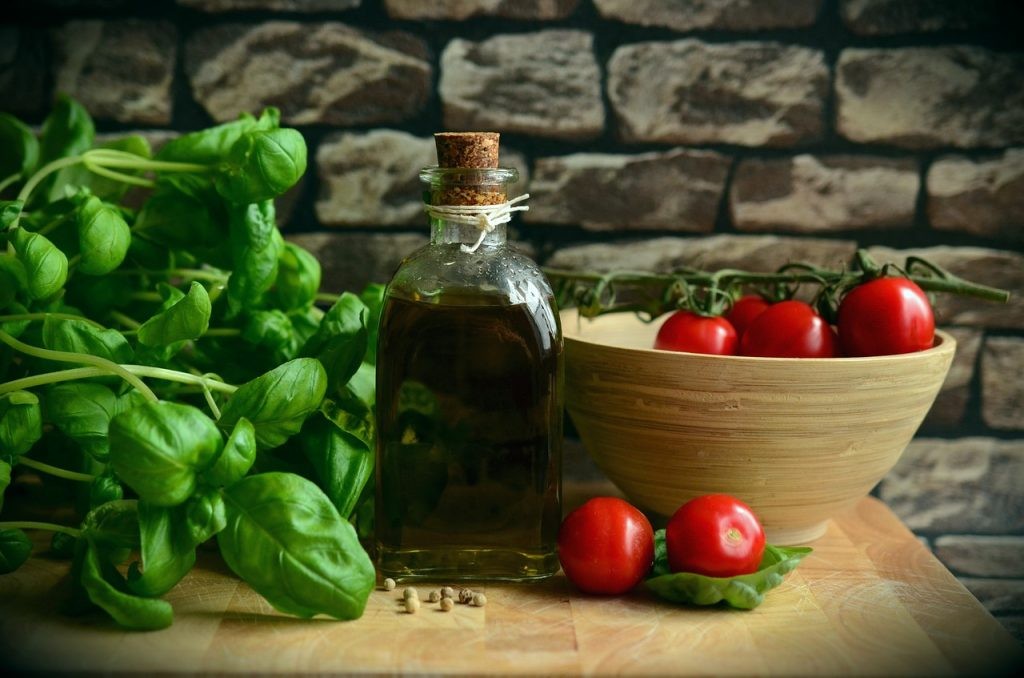 Wow, thank you Hannah M. for your comment (below) about this basil vinaigrette:
"I love this recipe, and I just wanted to let you know, it freezes beautifully.
I pour it into ice cube trays, and add a little bit of olive oil to the top, just to cover the basil.
Then I freeze it, and once it's solid, I pop out the cubes and vacuum seal each one.
Voila! Individual servings of delicious, fresh basil vinaigrette.
When I want to use it again, I take it out of the freezer, it thaws in about 10 minutes. Or if you are in a hurry, about 7 seconds in the microwave does the trick.
Over some tomatoes? With some burrata cheese? Heaven."
Fresh Basil Vinaigrette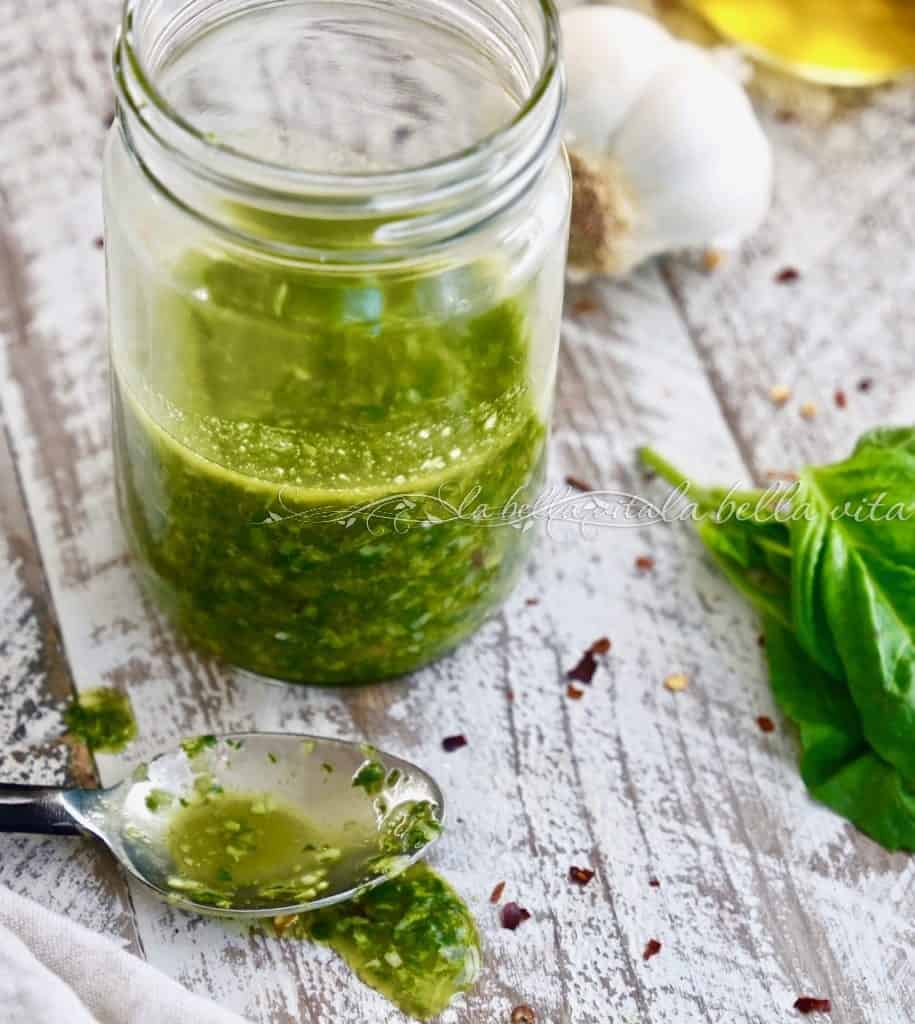 Ingredients
2 shallots, minced
2 cups tightly packed fresh basil leaves, with stems removed
¼ cup finely grated, fresh parmigiana cheese
1 large clove garlic
½ tsp red pepper flakes
2 cups extra virgin olive oil
¼ cup red wine vinegar
Instructions
In a mini food processor a blender, combine all ingredients and blend thoroughly for a minute or two and when the mixture is smooth.
Serve immediately with salad, fish, pork, or beef.
Refrigerate up to 2 days while basil is fresh.
Notes
I've tried other recipes for basil vinaigrette, but they are far too salty, This version uses no salt and is simply perfect with the basil flavor shining through.