Italian Tuna and Orzo Salad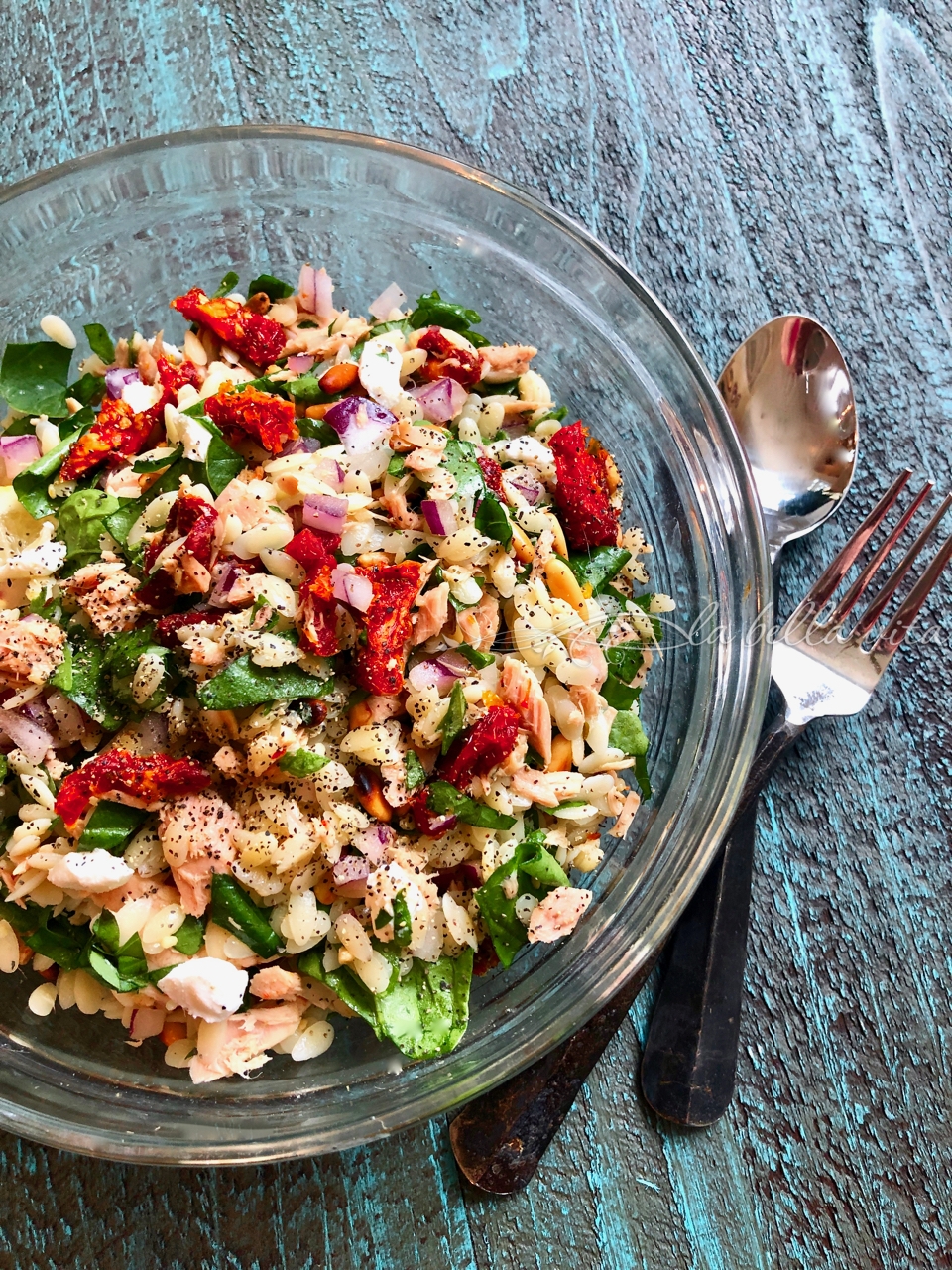 The heat just lingers on as it normally does every summer in South Carolina.
Our appetites crave anything lighter, fresher, and healthier in the summer. We eat more salads simply because the ingredients are fresh out of our garden or from the farmers' market. Just harvest what you want and go make a fresh salad! Easy and fast! This Italian Tuna and Orzo Salad is exactly what the foodie doctor ordered!
Plus, this Italian Tuna and Orzo Salad is so delicious and filling!
The delicate flavor of the tuna and orzo is balanced with the sharp, tangy flavors of sun-dried tomatoes, goat cheese, and red onions. The vinaigrette with dijon mustard and lemon-infused olive oil is amazing and adds a perfect splash of brightness to the salad.
My pantry has a huge section dedicated to imported Italian foods, including lots of Italian tuna, anchovies, and sardines. Seriously, you have to taste the difference to know how much more superior these brands are to those available in the States. For this recipe, I chose to use the Calipo Tuna (Dolphin Safe) in Olive Oil – 3-2,8oz Cans
" rel="noopener noreferrer">Callipo Solid Light Tuna.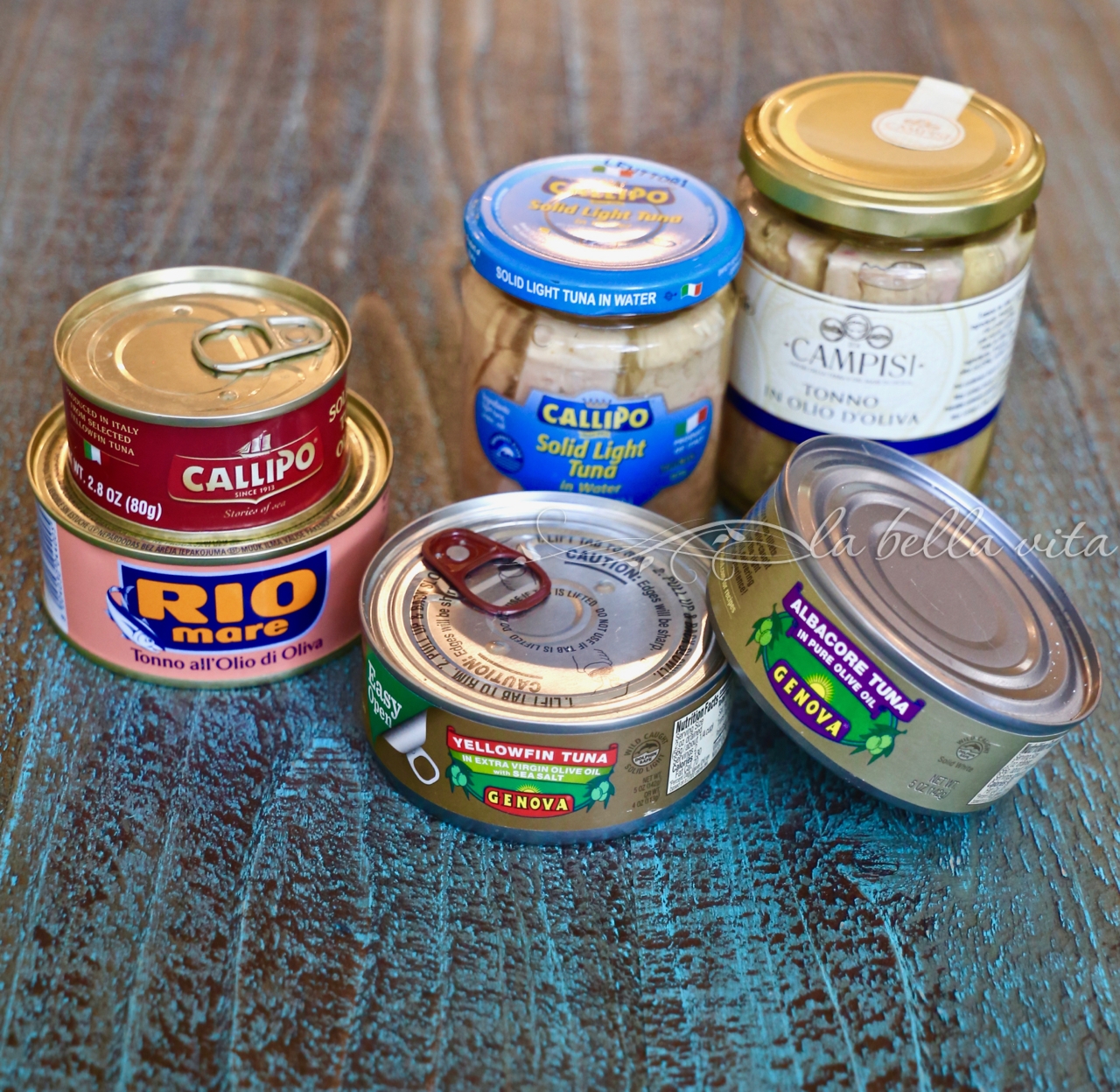 You can prepare the vinaigrette ahead of time. I use a lemon flavor infused olive oil: Lucini Extra Virgin Olive Oil, Delicate Lemon, 8.5-Ounce, Glass Bottle
" rel="noopener noreferrer">Lucini Delicate Lemon Extra Virgin Olive Oil and Grey Poupon Dijon Mustard, 16 ounce Jar
" rel="noopener noreferrer">Grey Poupon's Dijon Mustard, which I've used for decades. If you are in a pinch for time, you can always pick up a bottle of Marzetti's Simply Dressed Lemon Vinaigrette and ADD some dijon mustard to it. It's a good base vinaigrette, but it needs more mustard. Maybe add a sprinkle of sugar in it as well. There aren't any preservatives in this dressing, so you'll find it in the produce section coolers.
One thing is for sure: there is no heavy mayo in this tuna salad. I don't know about you, but I'm really a "HOLD the MAYO!" person, everywhere we go! If it's absolutely necessary for a recipe, then in the mayo goes, but for the most part, I avoid it.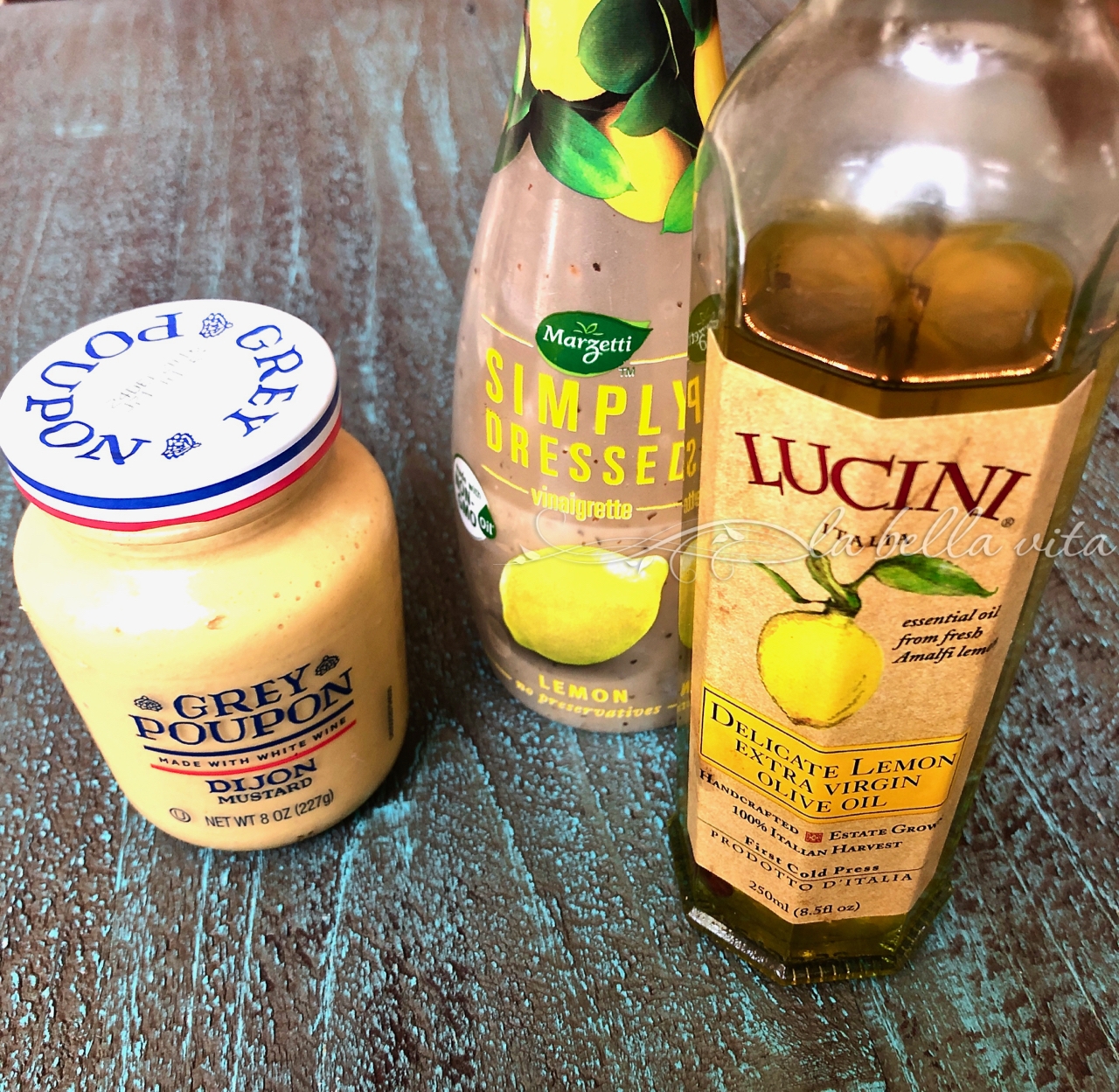 Gather and prep all of your ingredients in one place.
Cook the pasta and roast the pine nuts while you're chopping up the veggies.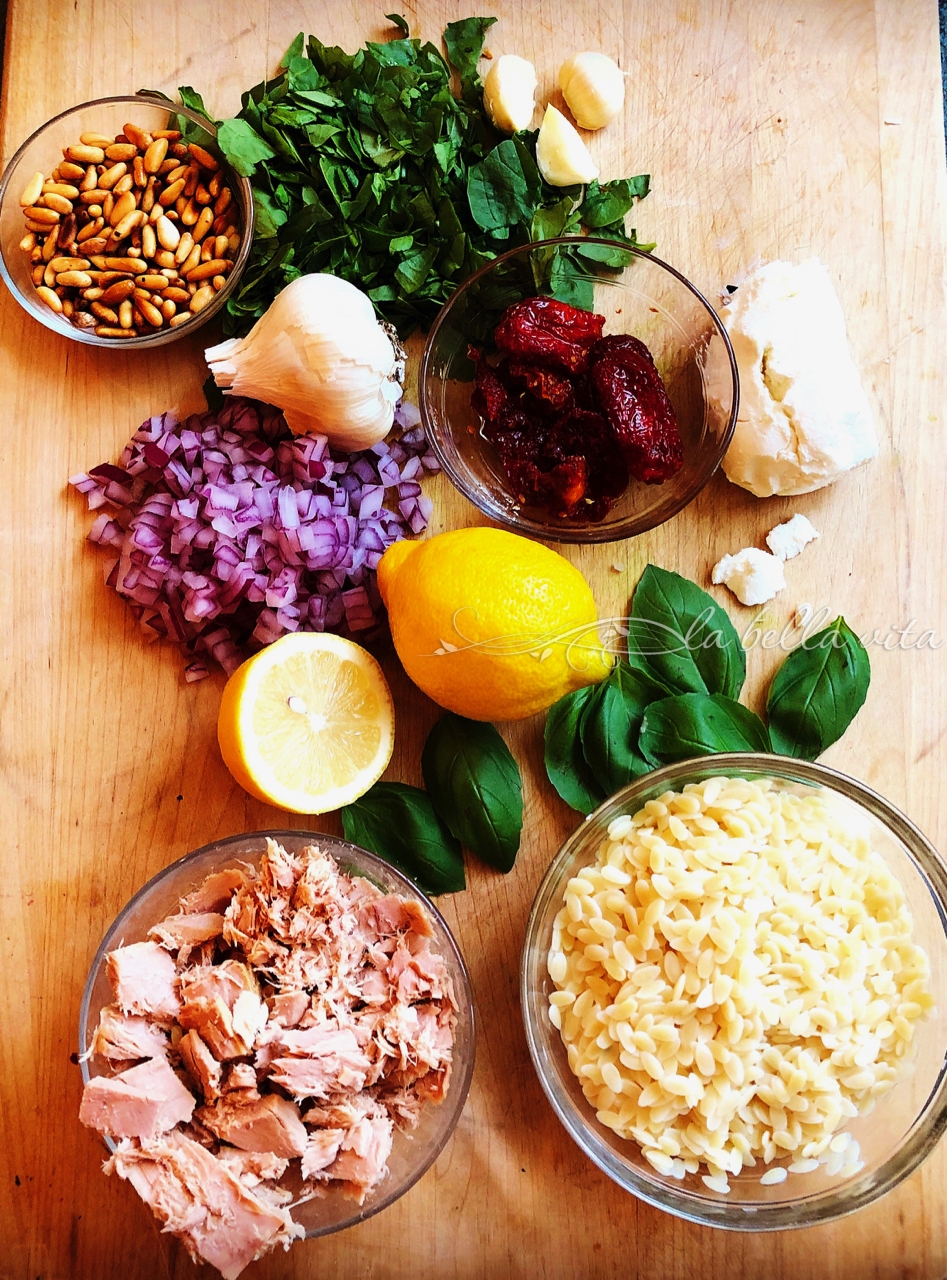 Just look at all of those luscious, bright colors!
The more vivid the color of your vegetables, the healthier they are for you!
Please share the love and pin this vertical image:

Here are some of the better imported Italian tuna brands available for purchase in the U.S: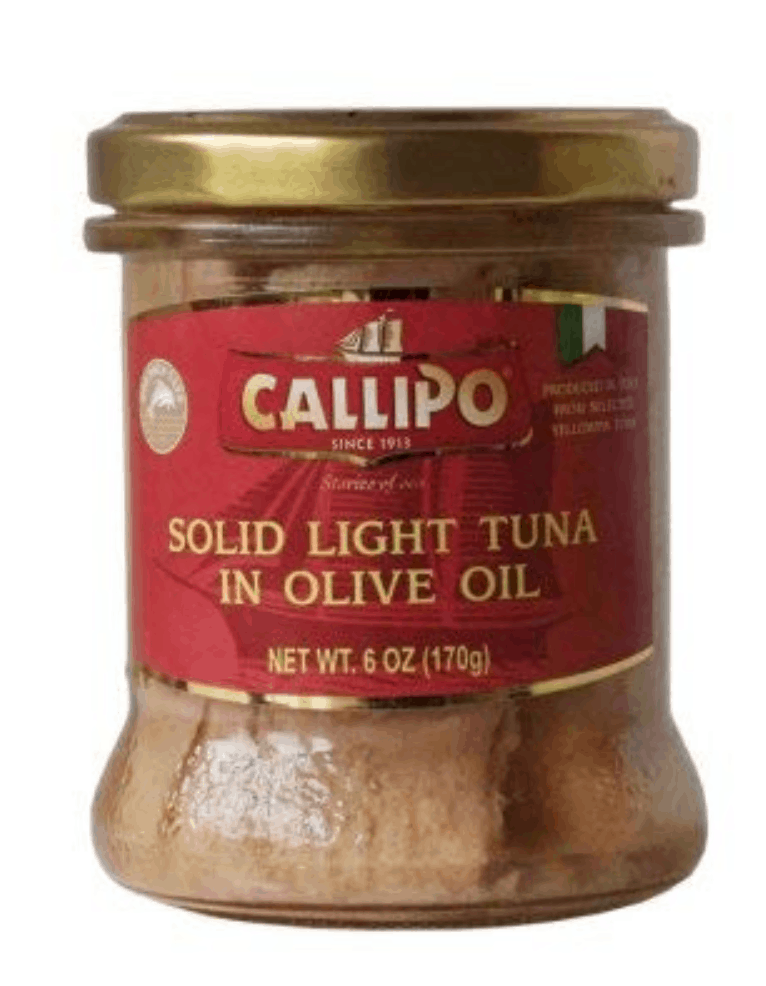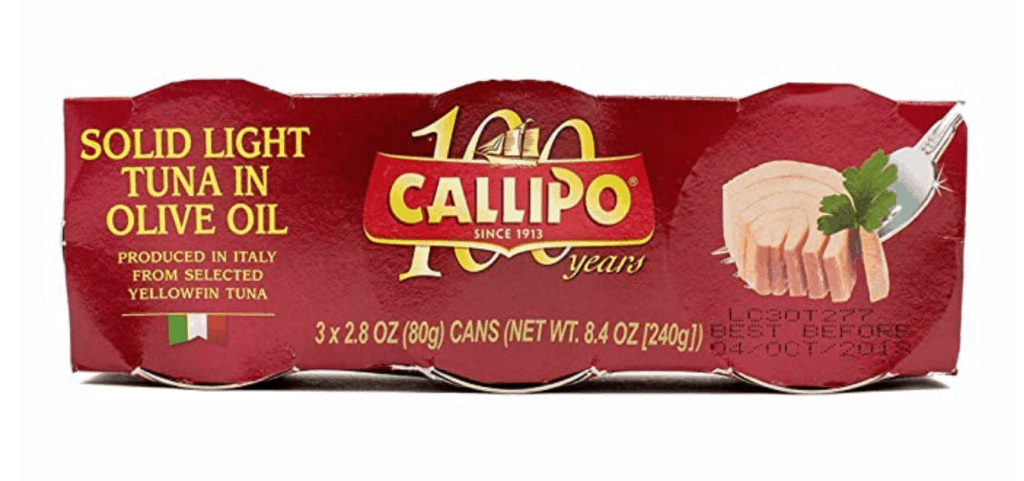 Print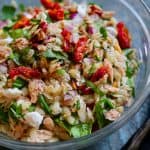 Italian Tuna and Orzo Salad
Author:
Prep Time: 30 minutes
Additional Time: 0 hours
Cook Time: 0 hours
Total Time: 30 minutes
Yield: 4 – 6 cups 1x
Category: Salads
Cuisine: Italian
---
Description
An absolutely delightful salad with delicious Italian tuna.  Perfect for hot summer days and for anyone who wants to eat lighter with fresh ingredients.  ENJOY!
---
2 – 8 oz. jars/cans of imported Italian tuna packed in water or olive oil
1 cup uncooked orzo pasta
1 cup baby spinach, cut up into smaller pieces
1/2 cup sun-dried tomatoes, drained and chopped
1/2 small red onion, chopped
1 cup toasted pine nuts
6 – 8 leaves of basil, chopped
2 – 4 oz. goat cheese crumbles
For the vinaigrette:
2 – 3 Tbsp. lemon-infused extra virgin olive oil (regular EVOO is just fine too)
1 Tbsp. freshly squeezed lemon juice
1–1/2 teaspoon Dijon mustard
1 garlic clove, minced
pinch of sea salt
pinch of freshly cracked black pepper
---
Instructions
Ahead of time, whisk all of the vinaigrette ingredients together until well blended. Set aside until ready to dress the salad. Refrigerate leftover vinaigrette.
Under a broiler, roast the pine nuts until golden. Keep an eye on these because they burn very fast. It will only take a minute or two to become golden.
In a large pot, boil water and then cook the orzo pasta according to package directions (minus 2 – 3 minutes though so it doesn't overcook), until al dente and not soft. Immediately drain the orzo in a colander and run cold water over it to chill the pasta. Set aside.
While the pasta is cooking, chop up all of the remaining salad ingredients and put them in a large serving bowl. Add the pasta when drained and chilled. Mix everything thoroughly.
Drizzle the lemon vinaigrette lightly over the salad and toss.
ENJOY!
---
Notes on making this salad:
It is so important to buy the highest quality of tuna available to you. I shop online for imported Italian tuna. Once you taste difference from tuna from the Mediterranean Sea, you'll never use another tuna again. I PROMISE YOU! I also recommend the varieties offered in the clear glass jars as well. I prefer white tuna and packed in water, but it's totally up to you. Packed in olive oil is fine, there are just more calories involved and you will be adding olive oil anyway with the vinaigrette.
Use any pasta that you prefer. Normally, I use farfalle (bowtie) pasta. Short pasta shapes are better for all cold salads: penne, shells, orecchiette are all nice short pasta shapes to use in salads.
If you don't prefer tuna, you can always use salmon or cooked chicken.
For vegetarians, simply leave out the protein altogether.
Add any other ingredient that you like such as black or green olives (I prefer to use green Castelvetrano olives from Italy).
If you don't prefer red onions, then use green onions.
Add some roasted red peppers.
Add some chopped yellow, orange and/or green peppers.
Add some chopped celery stocks or chopped radishes.
For more of an overall Mediterranean flavor, add some chopped cucumbers or some Kalamata olives.
Add some capers, artichokes, or pepperoncini.
If you like gorgonzola cheese or feta, go ahead and substitute one of those for the goat cheese.
If you enjoy a red wine vinegar or balsamic vinegar-based vinaigrette, then change out the dressing to suit your preferences. As my mother used to do, you can always toss the salad with a simple olive oil and red wine / balsamic vinegar dressing, with a little squeeze of lemon.