Down and Dirty Martini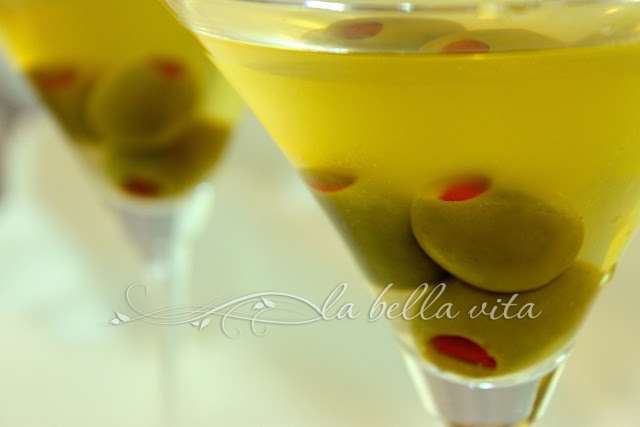 Green beer for St. Patrick's Day?
Not a chance! Just far too "college party" for me (at my age)!
Give me a rich, deep, olive green dirty martini any day to celebrate 'anything'! Nothing could be finer! Even while attending college, I never could get into all of the crazy partying on St. Patrick's Day. Rather, I have always chosen to think of St. Patrick with reverence for his spiritual mission on earth.
St. Patrick may have been a jolly Irishman, but I just don't think he got crazy drunk.
If I am going to give a respectful salute' to St. Patrick (or to anyone), I shall do it with the infamous and venerable martini in all its perfect simplicity! On top of that, my martini will be colored green from the addition of the delicious juices that come from green olives!
With at least three huge, jumbo olives tossed in, thank you very much!
Have you ever wondered about where this infamous cocktail originated? Was it in Italy due to its Italian name? This would surely be a great trivia question at a cocktail party, wouldn't it? I did a little bit of research for all of us because even I didn't know and was extremely curious.
Originally made of gin (which now gives me a pounding headache), the Martini is now even more popular when mixed with a high-quality vodka (note: emphasis is on high quality), which Martini purists would call a "Bradford".
Originally mixed in 1862 in San Francisco, California, USA (that's right, it's not from Italy . . . but the vermouth is!), it was mixed with much more vermouth which has been significantly reduced today: five (5) parts vodka or gin to one (1) part Italian vermouth, then shaken or stirred with ice (there's much debate over that process too), and is always served 'straight up' in a beautiful Martini glass named specifically for the Martini itself!
Many people debate about the amount of Italian vermouth to add to the mix: the drier the Martini, the less amount of vermouth is added. I discovered that some mixologists will add the vermouth to the ice in the shaker, shake it up a bit and then strain out the excess vermouth so that it just graces the final mixture.
Sounds good to me!
"Shaken, not stirred" stated the gorgeous eye-candy, James Bond. This debate is based on one band of Martini enthusiasts who believe that the shaken mixture 'bruises' the alcohol and waters down the final cocktail. But others believe that all of that shaking and theatric drama adds life and oxygen to the cocktail, blends the vermouth in better, and ignites the final taste!
I totally agree . . . I'll have what James Bond is having! Shake it until it is ice cold! Mr. Bond also made the vodka Martini more popular. Hey, he has been one smart guy!
Along with James Bond, the likes of Winston Churchill, Ernest Hemingway, Alfred Hitchcock, Clark Gable and "Hawkeye" from **MASH** (the hit American TV show) proclaimed to the other military doctors "I'm pursuing my lifelong quest for the perfect, the absolutely driest Martini to be found in this or any other world".
For whatever reason, the Martini lost popularity in the '70s and '80s, but became wildly popular in the last two decades with the explosion of the revived cocktail revolution today where there is a dizzying array of creative cocktails to choose from. Along with olives, mixologists now add sun-dried tomatoes, slivers of lemons, herbs, and capers . . . the list of possibilities is simply endless! With the creation of numerous flavored vodkas, the versions for the famous Martini are limited only to one's imagination!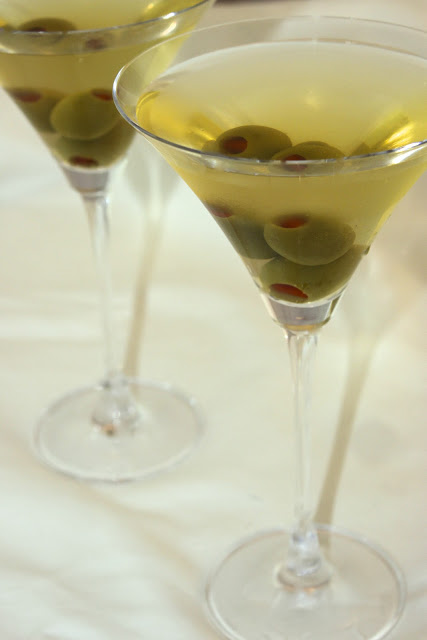 Serve chilled immediately.
Double, triple or quadruple for your lucky friends and family to enjoy with you!
Salute' to St. Patrick!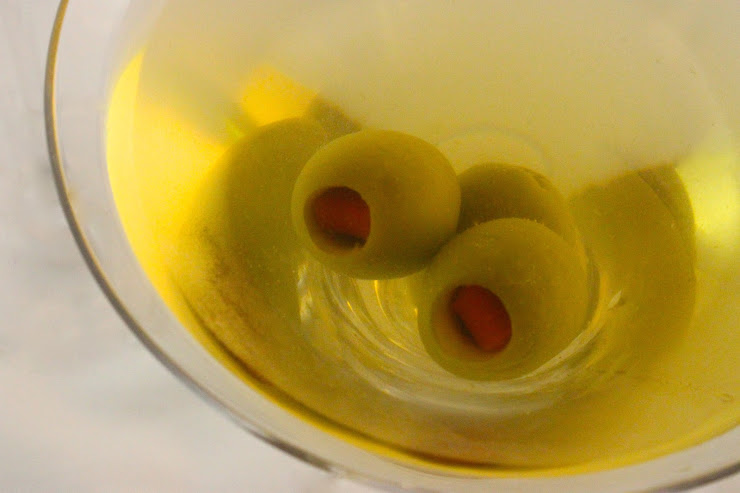 Print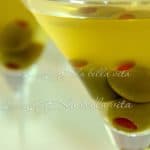 Down and Dirty Martini
Author:
Prep Time: 0 hours
Additional Time: 0 hours
Cook Time: 0 hours
Total Time: 0 hours
---
Lots of ice
3 shots Grey Goose vodka
1/2 shot of brine (juice) from cocktail olives
1 dash Italian Martini & Rossi extra dry vermouth
3 jumbo pimento/garlic/blue cheese stuffed green olives (provide a variety for your guest)
---
Instructions
Fill a metal martini shaker with ice.
Add the vodka, vermouth and olive brine.
Close the shaker tightly and shake it for a long time until liquid condensates on the outside of the shaker.
Place 3 olives in the bottom of a martini glass.
Strain the vodka, olive brine and vermouth mixture into each martini glass over the olives.
Serve chilled immediately.
---