Mediterranean Egg Salad with Green Olives, Pancetta and a Touch of Gorgonzola Cheese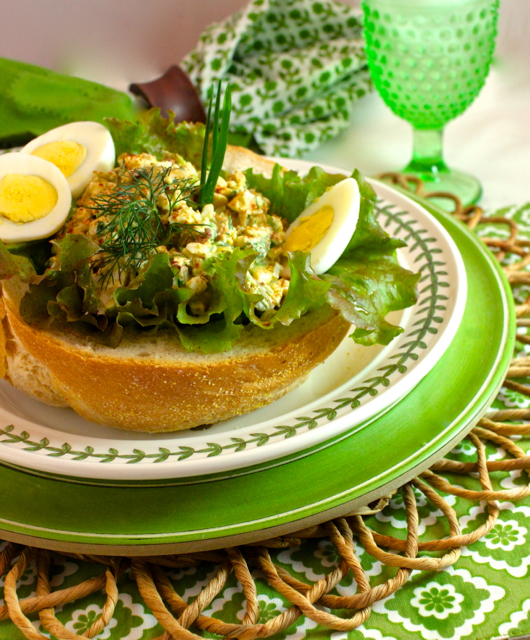 Everyone loves a great classic egg salad! And every now and then, we enjoy something different, with a little twist of ingredients and flavor. This Mediterranean Egg Salad satisfies both . . . and deliciously! Here it's served in a bread bowl, but you can also serve it scooped on top of small toasts for small bites or appetizers, or placed inside a lettuce wrap, and even stuffed inside pita bread. Served on top of a hollowed out tomato is classic!
Green olives are everywhere in the Mediterranean! In fact there are so many olives in Italy, that you might step on them (if you're not looking down on the ground) after they fall from the olive trees! We just love huge, colossal, pimento, garlic or blue cheese-stuffed green olives. If you can get your hands on some freshly jarred green olives from Italy, you won't believe the difference in taste, especially added into an egg salad!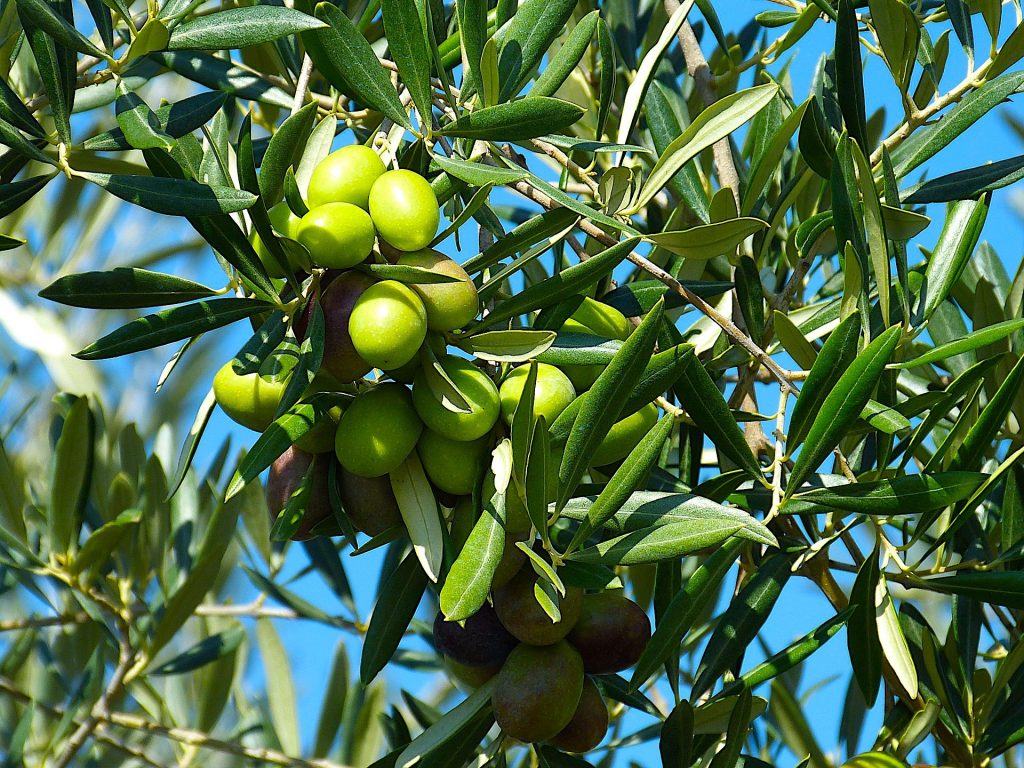 olive trees growing in the tiny garden of our villa on the Amalfi Coast, Italy
watch where you step, the ripe olives fall on the ground everywhere!
Green olives enhance the flavor of this egg salad in addition to olive oil, freshly snipped garlic chives, Italian parsley and dill straight out of the kitchen garden!
But that's not all!
Pancetta and gorgonzola cheese take this egg salad to a new level (of course you can decrease the amount of gorgonzola or eliminate it altogether, as my husband does)!
Always add in the freshest herbs that you can find . . . my garden is directly outside of my kitchen, so I just walk outside with a basket and a pair of kitchen shears and bring the herbs in just minutes before using them in my cooking.
Now that's pretty fresh!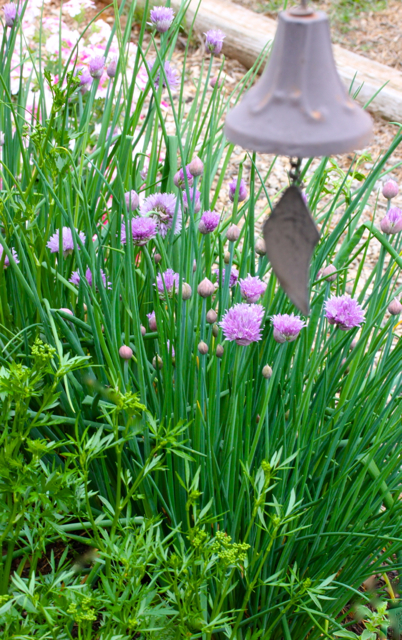 Print
Mediterranean Egg Salad with Pancetta, Green Olives & Gorgonzola
Author:
Prep Time: 0 hours
Additional Time: 0 hours
Cook Time: 0 hours
Total Time: 0 hours
---
8 thin slices of pancetta
9 jumbo eggs
1 cup celery, chopped, including any leaves
1 medium onion, chopped
4 garlic cloves, minced
9 large, colossal, pimento-stuffed green olives
3 Tbsp. fresh chives, chopped
2 Tbsp. fresh Italian parsley, minced
1 tsp. fresh dill, minced
3 Tbsp. Gorgonzola cheese, crumbled
1 cup olive-oil based mayonnaise
freshly cracked sea salt and black pepper to taste
Lettuce
Ciabatta bread
Garnish: green olives
---
Instructions
Preheat oven to 400 degrees.
Spray a baking sheet with olive oil cooking spray.
Lay the pancetta slices in one layer on the baking sheet and bake for 15 minutes until brown and crispy.
When finished baking, allow pancetta to cool and then chop it up into small pieces.
Gently place eggs in a medium pot.
Fill with water.
Bring to a boil.
Boil for 10 minutes only so that the yolks do not develope a greenish-blue outer ring color.
One by one, crack eggs and run (individually) under cold running water while peeling off the shell.
Cool eggs in sealed container or plastic bag in frig.
Chop/dice all eggs, celery, onion, garlic, green olives, chives, Italian parsley, and dill; mix well.
Mix in the gorgonzola cheese.
Gently mix in mayonnaise, salt and pepper.
Blend in the crumbled pancetta.
Serve with lettuce on very fresh, soft white bread for a sandwich or on a bed of lettuce for a salad.
Garnish with green olives.
---
.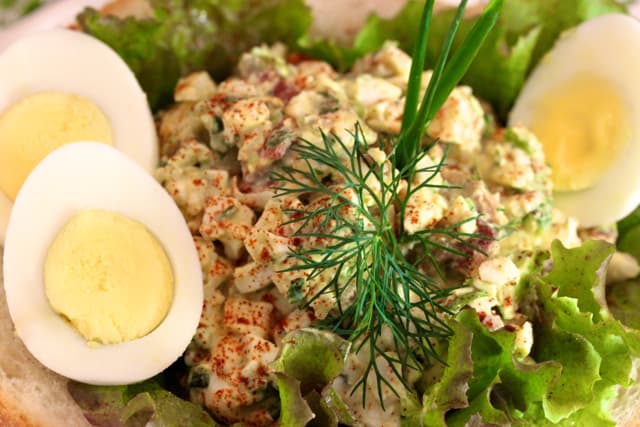 If you are thinking of creating something traditional, yet with a twist for Mother's Day or any luncheon celebration, Easter, or any get-together, your guests will simply love this wonderful egg salad!
Other Mediterranean Egg Salad Recipes: