Easy Red Fruit Salad with Balsamic Vinaigrette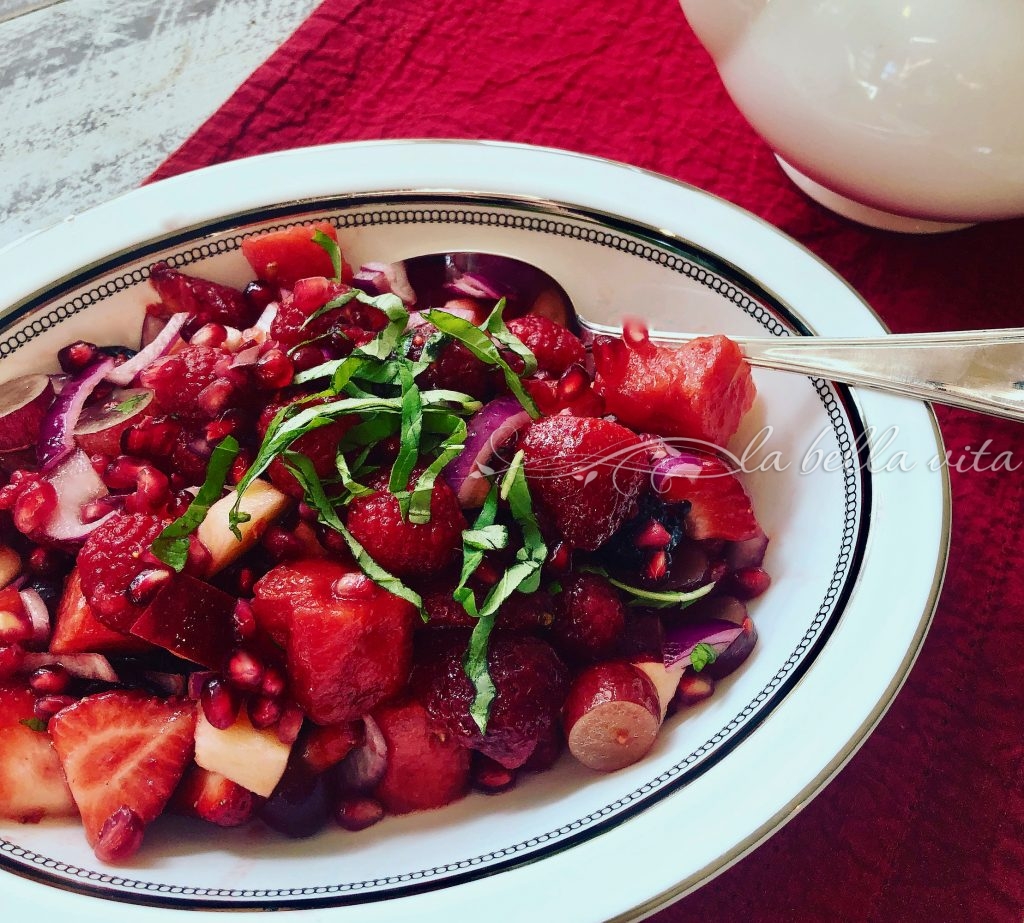 All of the radio stations are been piping out holiday songs and jingles and TV networks are airing holiday commercials. My family decided years ago to include more HEALTHY dishes including this vibrantly colored Red Fruit Salad!
Here's how this delicious recipe came into our lives: One year for our Christmas dinner, for whatever reason, I decided to add a more 'healthy' fruit salad to the Christmas buffet. Both of my kids were begging me to reduce the quantity and types of food offered. I had no idea that such a huge amount of accolades would result from this humble, simple, and easy fruit salad recipe!
Compliments on how delicious the red fruit salad was. My daughter even said, 'We need to include this salad for every holiday meal. There is so much less guilt involved!"
So true!
Even my husband who is so averse to trying something new and different said, "This is pretty darn good, sweetie!" Heavenly words to my ears! And seriously my dear cooking friends, if this guy says a recipe is good, then the recipe is beyond that . . . it is WONDERFUL!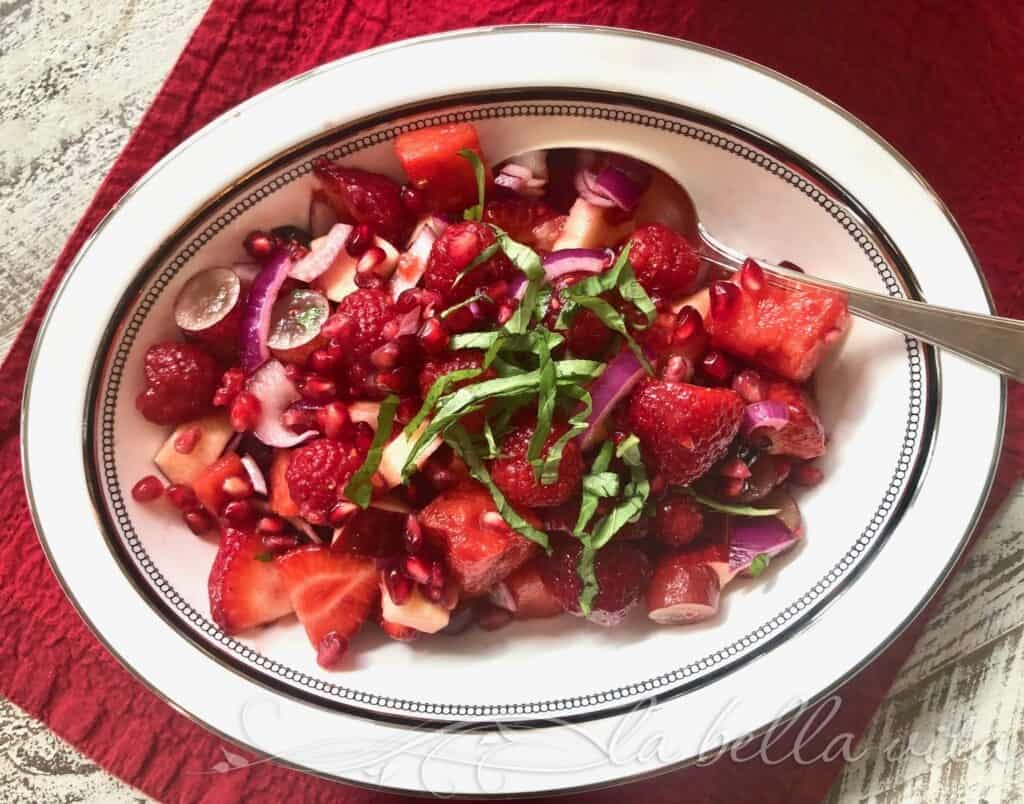 And talk about EASY!
Just rinse clean and slice up your favorite 'red' fruits in a medium-sized mixing bowl, add the vinaigrette ingredients, gently mix and that's it!!! Period. Ready to serve!
I hope you'll prepare this recipe when everything on your typical Christmas meals is so calorie-ridden! At a time when you need more simple recipes. Plus, you're serving more healthy options for your holiday guests that taste fantastic!
Tips for Beautiful, Brilliant Fruit Salads:
Stay in season: Always buy fruit that is fresh ripe and in season for the biggest blast of flavor and texture.
Pick a theme! Fun ideas include "tropical" (pineapple, mango, kiwi, papaya, and coconut), Red-White-and-Blue Patriotic, Red and Green for Christmas or "monochromatic" such as this Red Fruit Salad.
Mix things up to prevent a boring fruit salad: Add a lot of variety of fresh fruits! Think about variety of colors, flavors, textures, and sizes.
Taste the Rainbow! Fruit especially is available in a rainbow of colors! Include fruits from every shade on the color wheel: purple blackberries, green kiwi, orangey peaches, or ruby red strawberries. Using a wide variety of colors gives your fruit salad more "wow!".
Add dried fruit too! Dried cranberries, raisins, dates, figs, or apricots for added sweetness.
Use both sweet and tart fruits.
Play with texture. Use both firm and soft-textured fruit to mix it up. This way each different ingredient standouts. Some fruits become mushy in a fruit salad than other fruits. Those that get the mushiest are bananas, strawberries, raspberries, blueberries, blackberries, watermelon, and kiwi. Wait until the very last minute before serving the salad to add any of these fruits and be sure to stir with a gentle hand so they don't fall apart either.
Keep it clean: Give the fruit a nice, cold shower before any prepping begins. No one wants a fruit salad with a bunch of pesticides or germs from someone else's hands!
To help PREVENT fruits from turning brown, (apples, bananas, pears, and peaches), simply spritz them with freshly squeezed juices from lemons, oranges, or pineapple. This also enhances the flavor of the fruit. You can also find commercial anti-darkening solutions in the grocery store. Cover the salad tightly with plastic cling wrap or place it in an airtight container, and refrigerate it.
Use even-sized pieces and use equal amounts of each fruit.
Prep the fruit beforehand, but no earlier than 1 day ahead of time. The closer to serving time is better in terms of freshness, color, and texture. Keep in mind those fruits that brown easiest and don't cut and add them until minutes before serving. Don't add soft fruits that bleed until the last minute; this includes all berries, cherries, and peaches.
Put Hard Fruit on the Bottom and Soft Fruit on the Top: Hard fruits include apples, oranges, pineapples, and grapes. Medium soft fruit includes peaches, nectarines, cantaloupe, strawberries, and blueberries. Softer fruits include mango, papaya, and raspberries.
Don't leave it naked! Drizzle a delicious vinaigrette onto the fruit salad just a moment before serving (this avoids the salad from getting mushy)  Yes, fruit salad tastes amazing without a dressing, but why not add a bit more zest with a fab dressing? Balsamic vinegar enhances flavors as does honey.
Add che-e-e-e-se: Fruit and cheese are the perfect pair in a salad, especially in Italy (peaches and mascarpone!). So sprinkle on some crumbled goat cheese, feta, blue cheese, mascarpone, fresh buffalo mozzarella, or gorgonzola cheese.
Top it off! Yake your fruit salad to the next level of "wow" with toppings:
Sprinkle on chopped nuts and/or seeds just before serving to keep them super crunchy. Ideas include: crunchy fruits such as pomegranate seeds, pecans, almonds, hazelnuts, or walnuts, for some nutty crunch; chia, poppy, or flax seeds.
Add fresh herbs such as basil, mint, parsley, cilantro, and rosemary. Some herbs darken over time when moistened such as basil. So add those just before serving as well.
Add granola or toss in some mini marshmallows.
Garnish with edible flowers. Take your fruit salad from 'blah' to 'brilliant by adorning the salad with pansies, nasturtiums, and lavender.
RECOMMENDED PRODUCTS That I Use: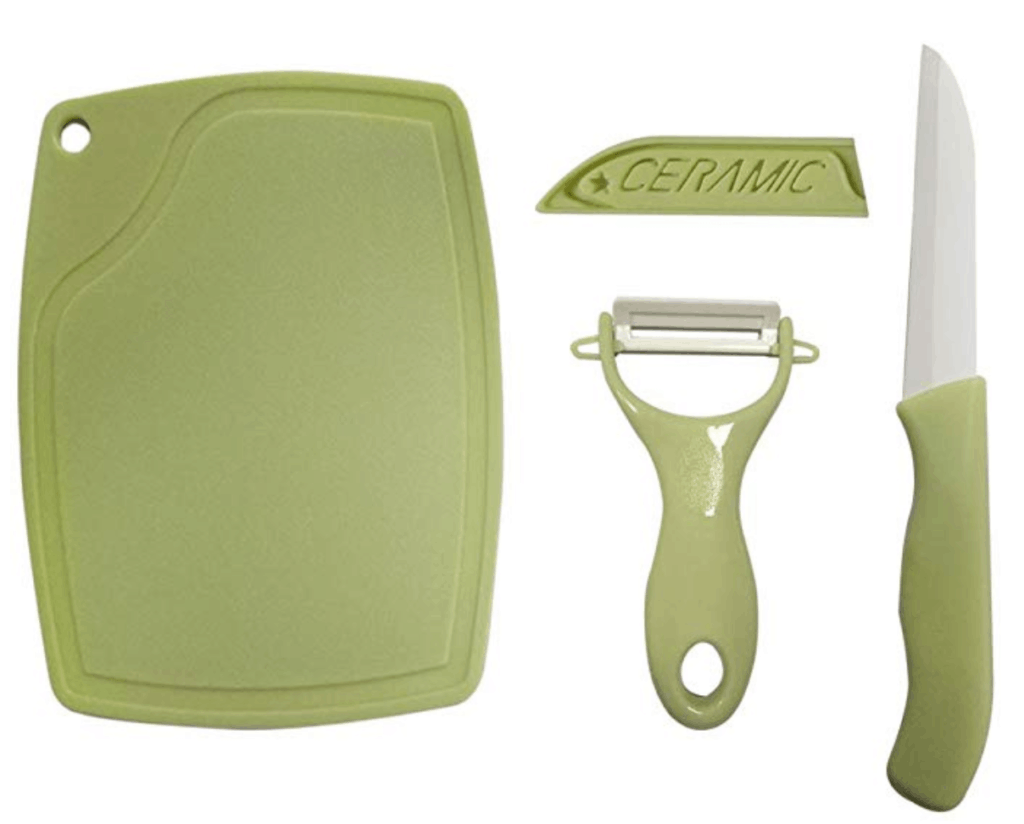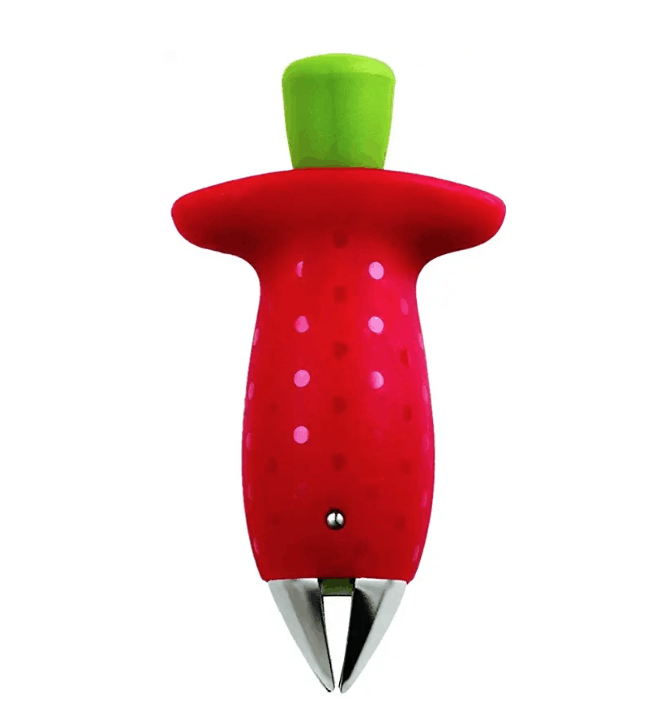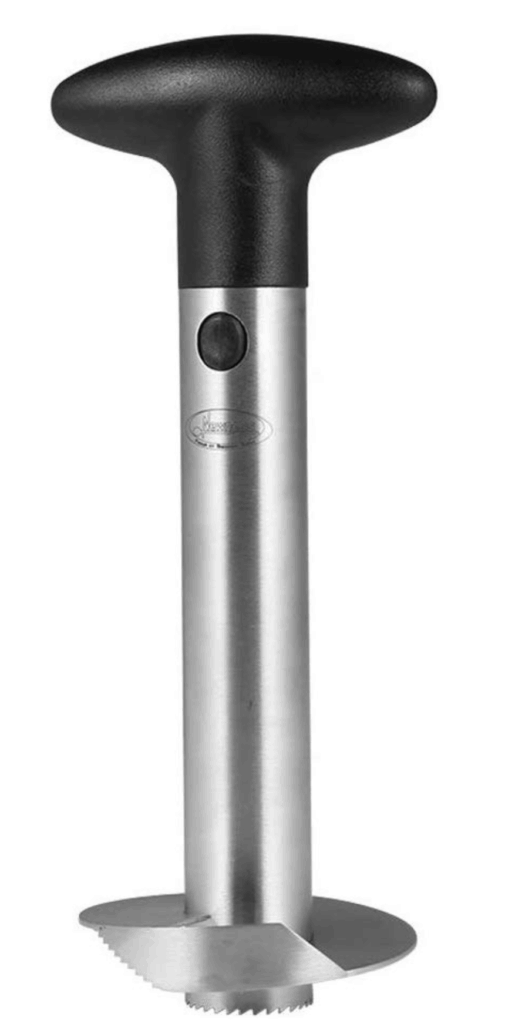 Please share the love and pin this vertical image:

Post & recipe originally published in November 2018. Updated and re-published December 2019
Print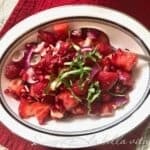 ULTIMATE Red Fruit Salad with Balsamic and Basil Vinaigrette
Author:
Prep Time: 20 minutes
Additional Time: 0 hours
Cook Time: 0 hours
Total Time: 20 minutes
Yield: 8 people 1x
Category: Salads
---
Description
This salad is so delicious and on top of it, it is amazingly easy to prepare in no time!  Lots of your favorite red fruit simply sliced up into a bowl and mixed with a perfect vinaigrette dressing results in a light, healthy and yet flavor-packed salad!
---
1 small container of strawberries
1 small container of raspberries
20 cherries, pits removed and cut in half
1 – 2 cups watermelon cut into 1″ chunks
1 Red Delicious apple, cut into halves, sliced, and then cut into 1/2" chunks
4 very large leaves of fresh basil, sliced very thinly (or chopped)
1/2 cup of pomegranate seeds (purchase the pre-filled plastic cups in the produce section)
About 10 red grapes, sliced
1/2 red grapefruit, rind removed, cut into 1/2" pieces
1/2 of a red onion, sliced thinly and then cut again into 1/2" pieces
2 Tbsp. sugar
2 Tbsp. WHITE balsamic vinegar
4 Tbsp. olive oil
Salt and pepper to taste
---
Instructions
Clean all fruit and slice.
Place all clean and sliced fruit in a medium-sized mixing bowl.
Add sugar, balsamic vinegar, olive oil, salt and pepper.
Adjust amounts of any of these ingredients to satisfy your flavor preferences.
Garnish with thin slivers of basil.
---
This post contains affiliate links. Please refer to our full disclosure here:
Do you enjoy La Bella Vita Cucina?
We'd love to have you as part of our community!
Subscribe below to get the latest recipes, travel tips, and gardening ideas straight into your inbox!