How To Make The Best Homemade Taco Seasoning
Tacos are simply one of life's simplest food pleasures — spicy meat wrapped in a fresh tortilla and topped with cheese, tomatoes, lettuce, salsa . . . and whatever you want really! But the taco meat has to be seasoned just right. So skip the store-bought packets and put your own spin on the spice mix! I'm going to share how to make the best batch of homemade taco seasoning to spice up your next batch of tacos!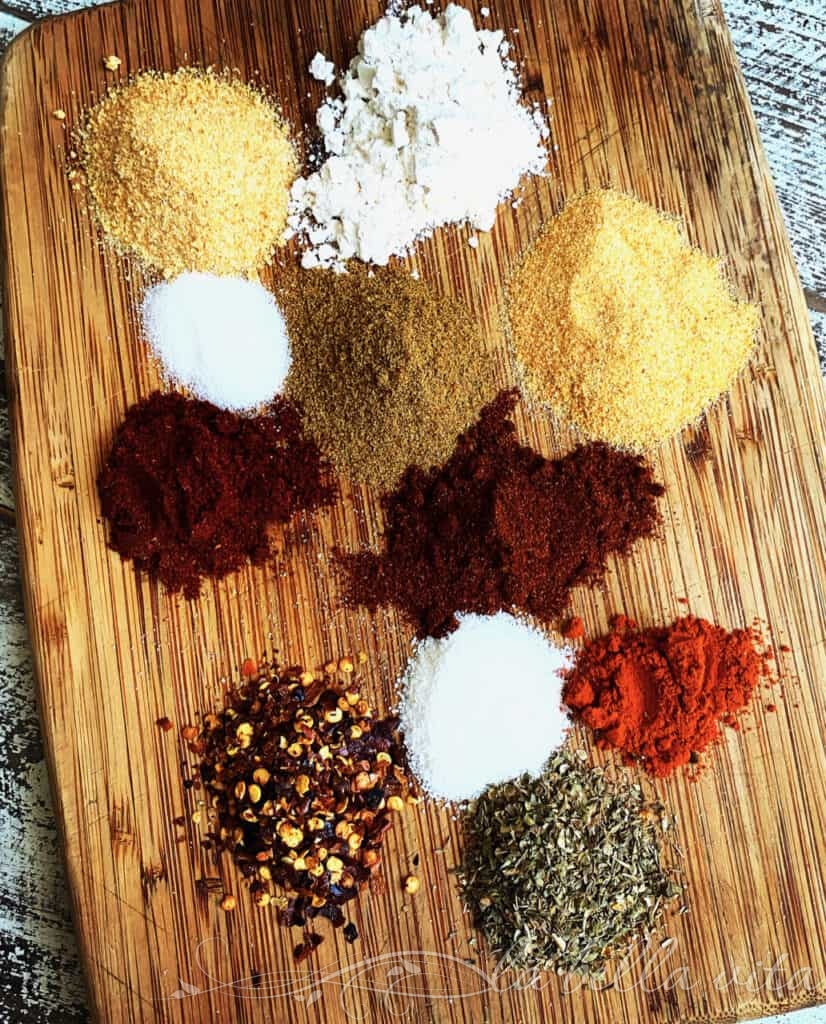 If you take a peek into your pantry, I'll bet you a taco or two that you already have the ingredients in your spice rack.
All The Spices You Need Are:
Garlic Powder (lots more than other recipes call for and makes it twice as good)
Chili powder
Cumin
Paprika
Red Pepper Flakes
Oregano
Onion Flakes
Cayenne pepper
Bouillion granules
Flour or cornstarch
Sugar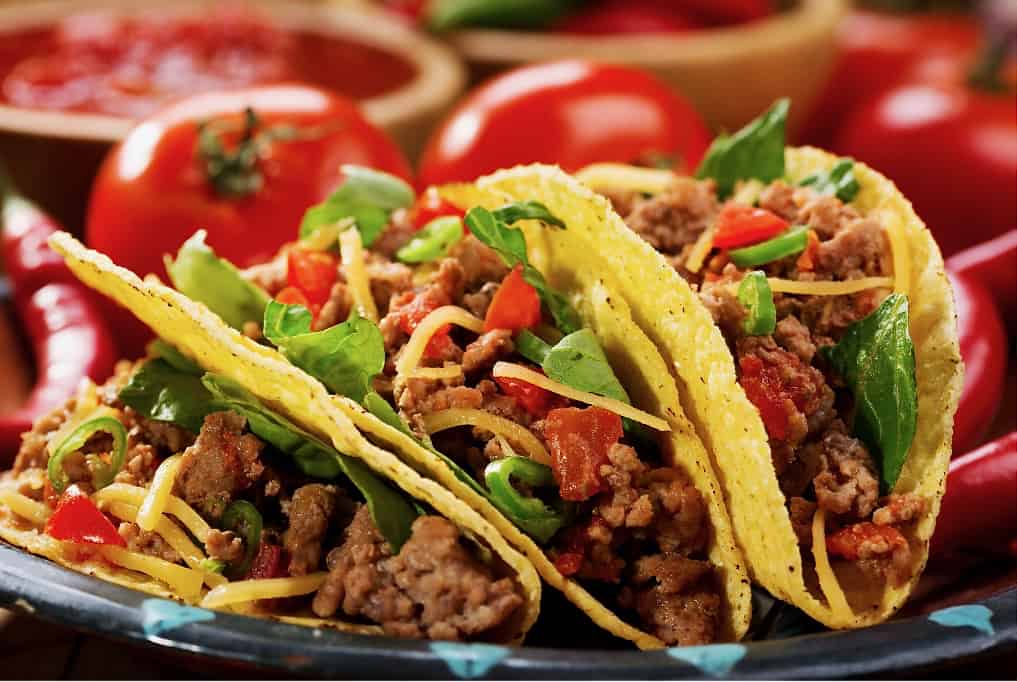 Just add all the spices in a bowl and simply whisk them all together!
That's it!
Gather spices . . . measure . . . whisk!
So easy! And less expensive than store-bought commercial brands. Plus you know what's in your homemade taco seasoning!
Notes on Making Taco Seasoning:
Use only fresh spices; old spices should always be tossed out.
This is a salt-free recipe because a low-salt diet is better for us. But add some salt a little at a time if you prefer that.
Add 1/2 tsp. dried cilantro for even a stronger Mexican essence.
Add chipotle pepper for more of a smoky flavor.
Adjust your taco seasoning however you like: spicier, less spicy, etc.)
Adding flour or cornstarch helps thicken up the sauce of the taco meat as it blends with the taco seasoning.
You can easily scale this recipe up to double or triple this recipe.
Store in an airtight container such as a strong zipper storage bag or a small jar.
Store taco seasoning with your other spices in a dark place away from direct sunlight for up to 1 year AND REMEMBER to use a marker to write the date on the container.
Taco seasoning can also be used as a rub on grilled meats
PIN FOR LATER!
Things that I Recommend:
Print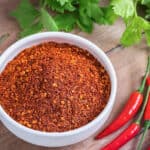 Homemade Taco Seasoning
Author:
Total Time: 0 hours
Yield: ½ – 1 cup 1x
---
Description
This Taco Seasoning blend is so easy and inexpensive to prepare with spices already in your pantry. It can be easily customized to your own taste preferences and can be stored for up to one year.
---
1 tsp. dried onion flakes or powder
1 tsp. all-purpose flour
1 tsp. beef bouillon granules
2 tsp. garlic powder
1 tsp. ground cumin
1 tsp. paprika
1 Tbsp. chili powder
1/4 tsp. cayenne pepper
1/8 tsp. crushed red pepper flakes
1/4 tsp. white sugar
3/4 tsp. oregano
---
Instructions
In a small bowl, whisk together all the spices.
Use about 2 teaspoons of seasoning per pound of ground beef.
Store in an airtight container (zipper plastic bag or small jar with a lid) for up to 1 year.
---