Roast Pork with Garlic and Thyme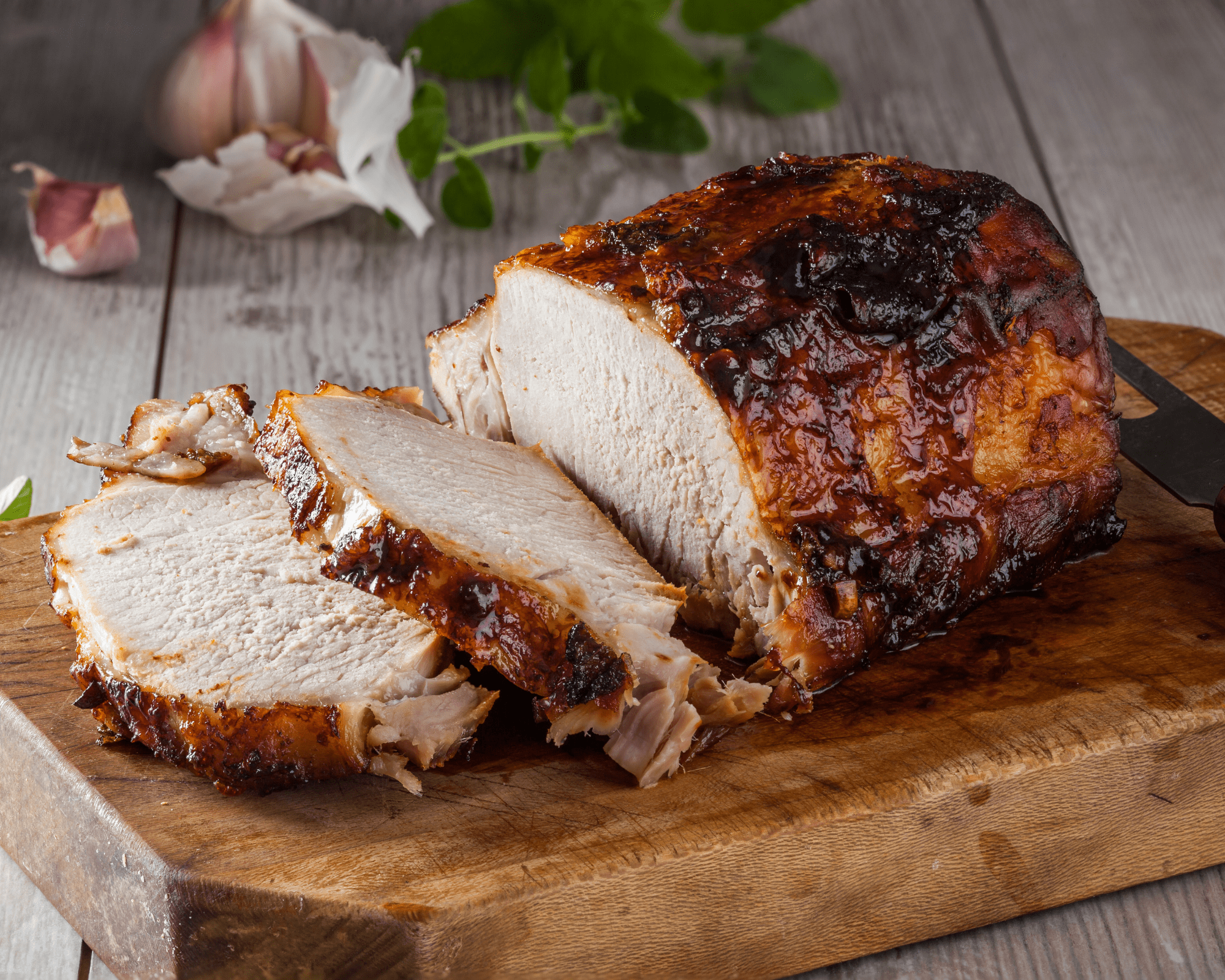 Well, the Carolina's have felt the cold wave that has been blowing through the last few days. My summer flowers are now shriveled up and ready to sleep for the winter. I'll rake them up this weekend and place them in the compost pile for mother nature to 're-use'.
I have not posted in about one week due to my parent's visit to the acreage and sadly, my mother's inability to prepare ravioli as promised (she even brought the filling all prepared and ready to go). She is a bit under the weather, and at age 85, we decided that it would be best to put this off until another visit when she is feeling better.
However, that won't stop me from sharing an AWESOME, delicious, EASY, impressive recipe with you. It is from the New York Times Cookbook (way back in the '70s) by the late Craig Claiborne, but it has a few of my adaptations (more garlic for instance!). This was my first American cookbook and this recipe never disappoints anyone. I hope that you enjoy it.
Print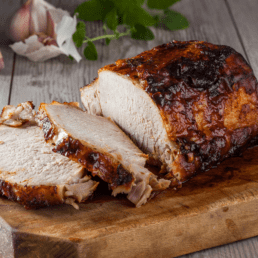 Roast Pork with Garlic and Thyme
Author:
Prep Time: 0 hours
Additional Time: 0 hours
Cook Time: 0 hours
Total Time: 0 hours
---
Description
You'll never, EVER find a better pork roast recipe than this one. Trust me: People will beg you for this recipe! Thank you Mr. Claiborne!
---
Combine the following in a small bowl
3 Tbsp. olive oil
2 Tbsp. fresh lemon juice
3 – 4 cloves of garlic
1 tsp. thyme
salt and fresh pepper to taste
---
Instructions
Sprinkle on the pork roast: Mrs. Dash, Nature's Seasons, and/or Accent (if you can't handle MSG, eliminate the Accent . . . this is just our family preference . . . all of these spices were personally added to the original recipe).
Rub the olive oil/garlic/thyme mixture onto (and into if it opens) the 4 lb. pork loin.
Place the fat side up on a flat rack placed in an uncovered roasting pan.
Roast for 2 1/2 hours at 350 degrees
OR
for 45 minutes per pound.
With a meat thermometer, it should be 185 degrees inside when done.
---