Sweet Spring Lettuce Sandwich from the Garden
.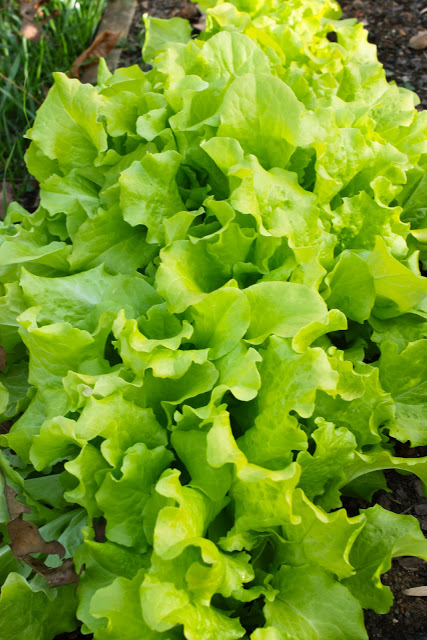 There is nothing quite like the miracle that takes place in a garden!
.
No matter how many years pass by, it never fails to amaze me how fresh, nourishing vegetables sprout and grow from tiny little seeds when the weather begins to warm up with the help of spring rain. It truly never fails to amaze and delight me! And only a few times a year (spring and fall) when the temperatures are not scorching hot, do we receive the pleasure of sweet tender loose leaf lettuce!
.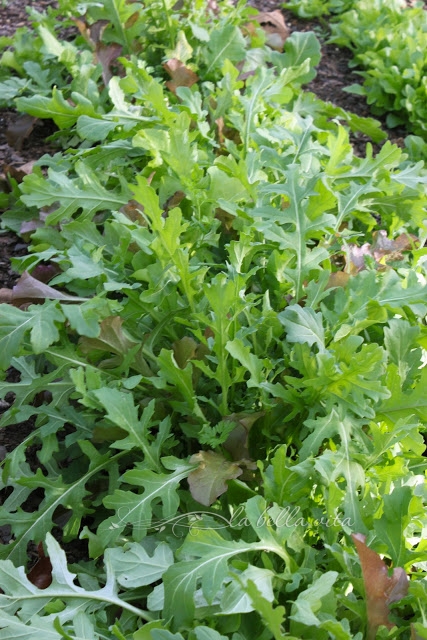 .
This lettuce is just gorgeous all picked and cleaned up in a bowl,
ready to toss in a very simple olive oil and balsamic vinaigrette!
Nothing fancy or heavy is needed!
.
Below, the lettuce blend is all dressed with the addition of some sliced green onions,
so what would be perfect to pair this salad with?
.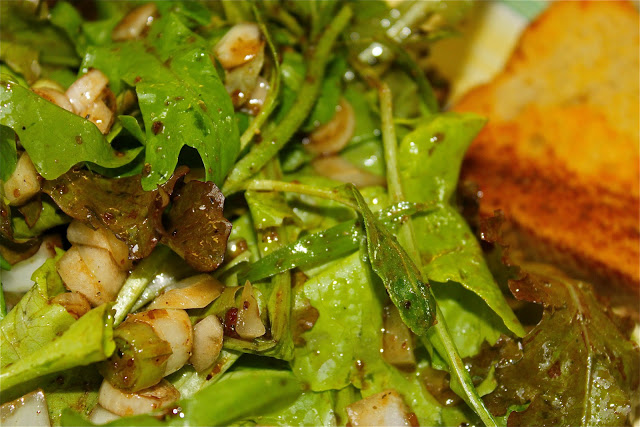 You got it!
A simple and perfect pasta dish tossed with olive oil, butter, salt and pepper
and a dash of Italian seasonings.
A toasted piece of garlic bread tops its all out.
This is Italian cooking at it's simplest and most enjoyable!
.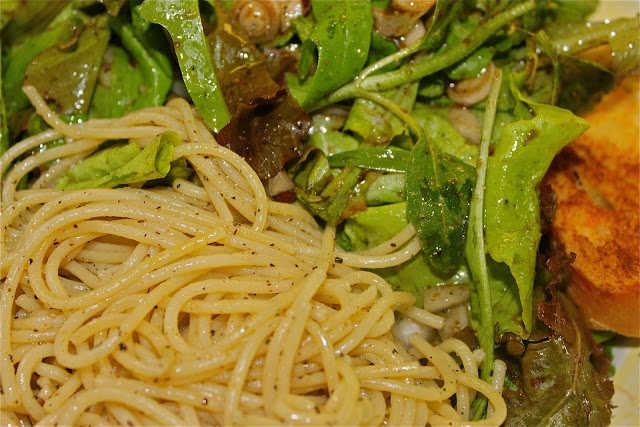 And if you've never had a lettuce sandwich before, you've got to try it (below).
It is the same lettuce and vinaigrette served inside two plain slices of bread (Italian or French is the best, but here I only had regular bread).
.
For the Spaghetti Aglio e Olio (Spaghetti with Garlic and Olive Oil) also lovingly known as pasta 'bianco' above (white pasta) in my family, simply toss it in melted butter, a little bit of olive oil, some minced garlic cloves, and sprinkles with freshly cracked sea salt and black pepper.
.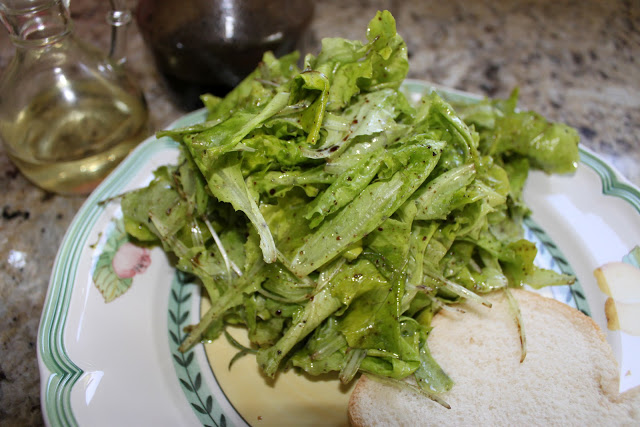 .
The sweetness of the spring lettuce shines over the plain bread with the tones of the vinaigrette
adding a delicate punch of flavor on top.
Simply delicious!
.
Add a little glass of lovely, light white wine and you have a perfect spring meal to enjoy!
.
.