Italian Beef Stew on Fontina Polenta


Technically, today is the second day of Christmas during the 12 Days of Christmas . . .
that extend through January 6th, the "Feast of the Epiphany" that recognizes the journey of the Three Wise Men following a star to find the baby Jesus.
With that said and many trees and decorations still up, here's a few visuals of my family's traditional Christmas Eve dinner: A very humble Italian Beef Stew on Fontina Polenta. For the recipe click here –> Nonna's Italian Stew
We ladle this comfort food over hot polenta smothered with melting cheese . . . my mother uses Brick cheese, but I prefer layering on Fontina.
If you have a big soup tureen, fill it up to the top and bring the stew to the table for everyone to dip in for second and third servings!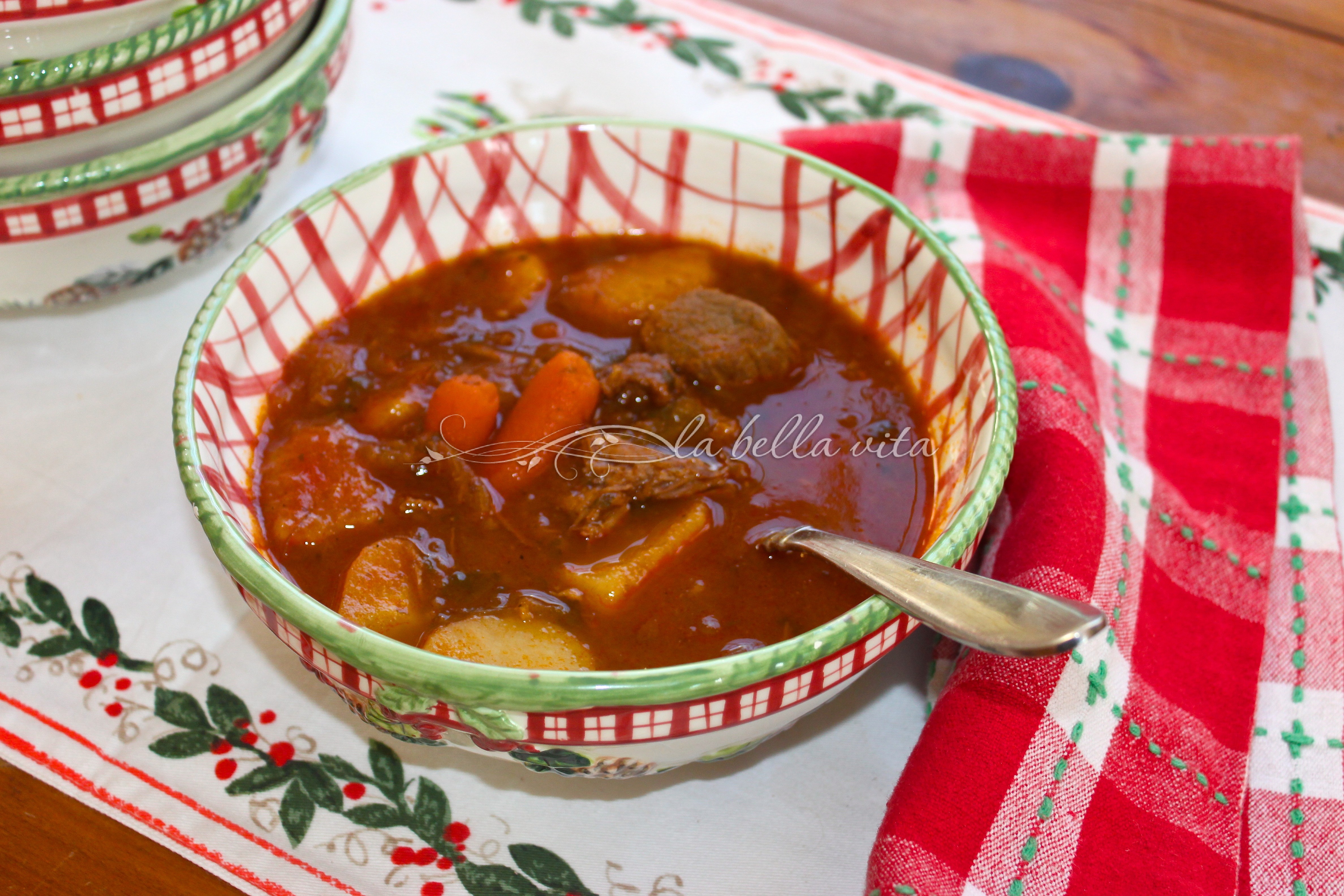 You can also enjoy this beef stew without any polenta!
Making polenta is not difficult, it just takes a little elbow grease to stir while it thickens up . . . don't let it intimidate you!
How to prepare Polenta by clicking on this link –> Home-Made Polenta
find a pretty decorative bowl to pour in the hot, cooked polenta for a wonderful festive presentation!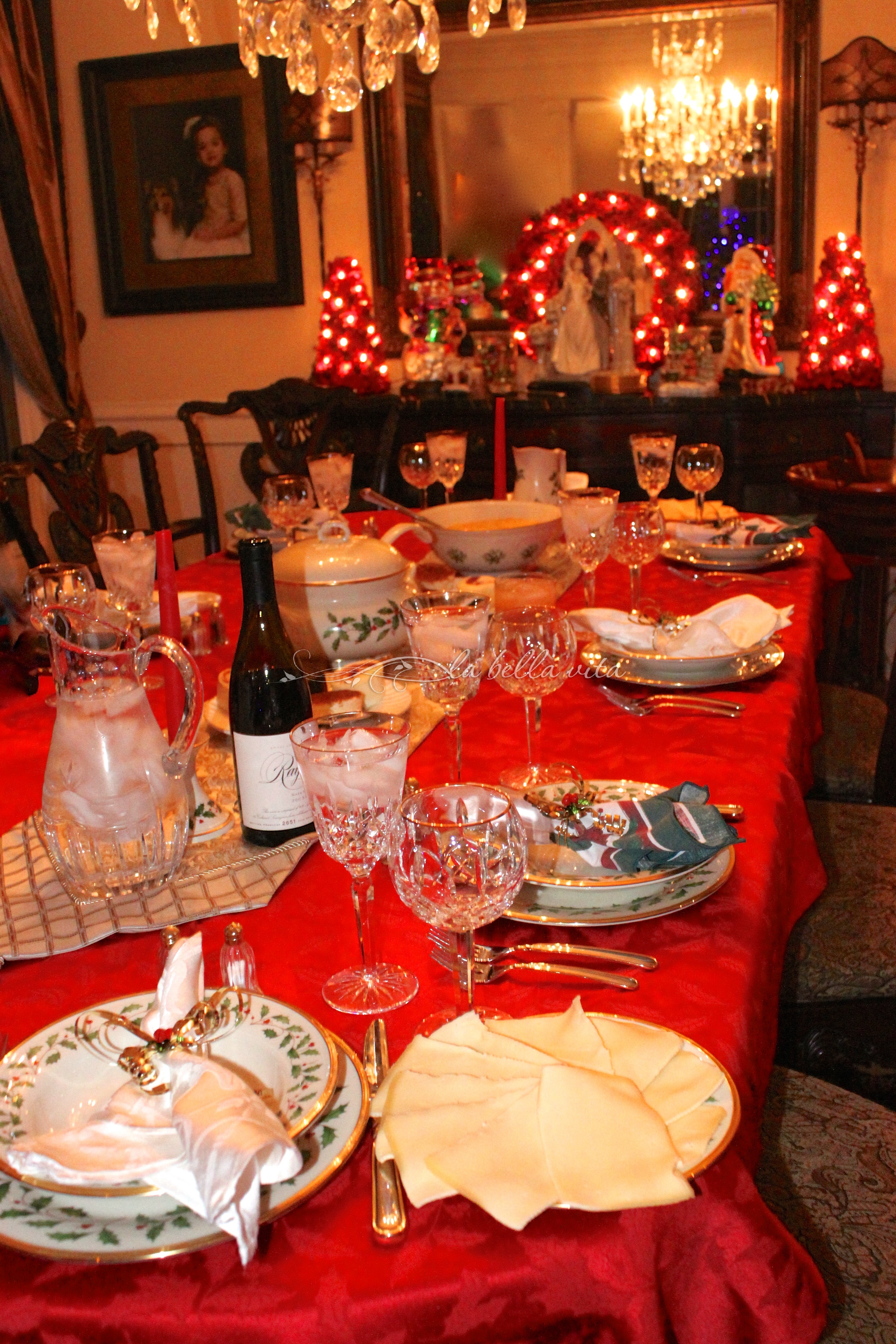 ABOVE: pass slices of soft cheese, such as Fontina, so that it melts once it touches the hot polenta and when the hot stew is poured on top!
Pour any left-over polenta into a large bread loaf, refrigerate, and cut into slices for the next morning to fry.
Serve with cheese or maple syrup!
I hope that you enjoy this Italian Beef Stew on Fontina Polenta!