Blackberry and Blueberry Limoncello Tarts

In June, we're on a full-blown blueberry kick while they are so fresh and in season.
Blackberries add to the 'blue food fun' we're having. Take a peak at the photos at the bottom of this post to experience a walk through one of my good friend's gardens and picking blueberries.
Never wanting to waste any food, I had a few more cups of the limoncello cream left over from the Blueberry and Limoncello Cream Parfaits.
So off to the store I went to pick up these little graham cracker crumb mini-pie crusts to combine everything into Blackberry and Blueberry Limoncello Tarts!
After filling the crust 'shells', I simply filled them with the limoncello cream, topped them with blackberries and blueberries . . . and then topped them off with sprigs of mint from my herb garden.
Done in a snap!
I just love "easy" in the lazy days of summer!
Dessert is ready in less than 10 minutes!
.
.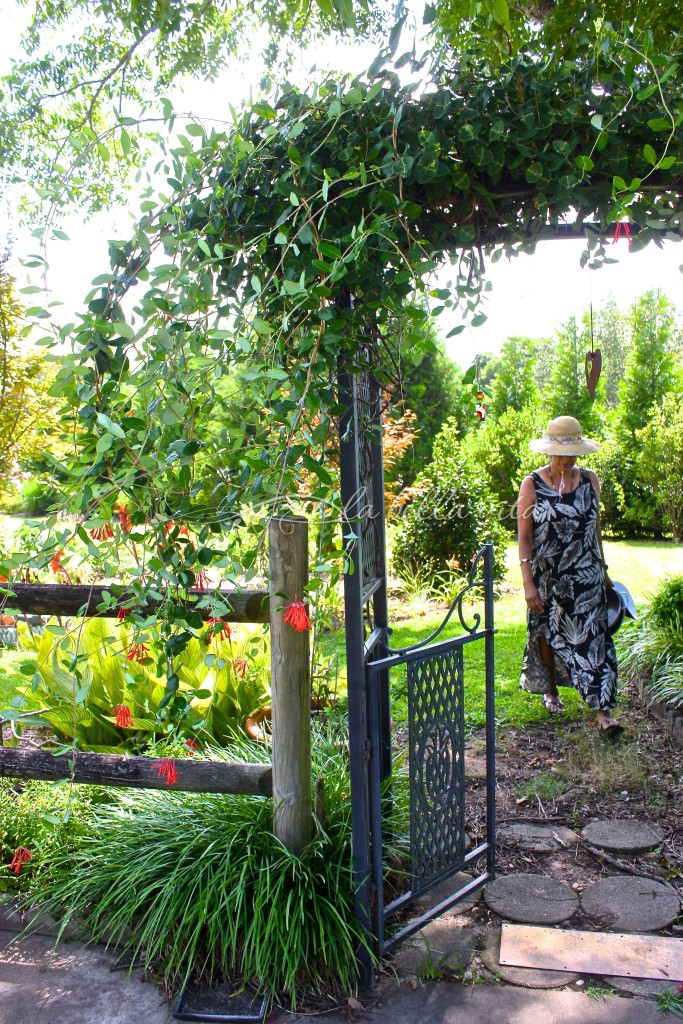 Here's to enjoying the lazy days of summer in a cool, creamy, berry-flavored way!
.
Blackberry and Blueberry Limoncello Tarts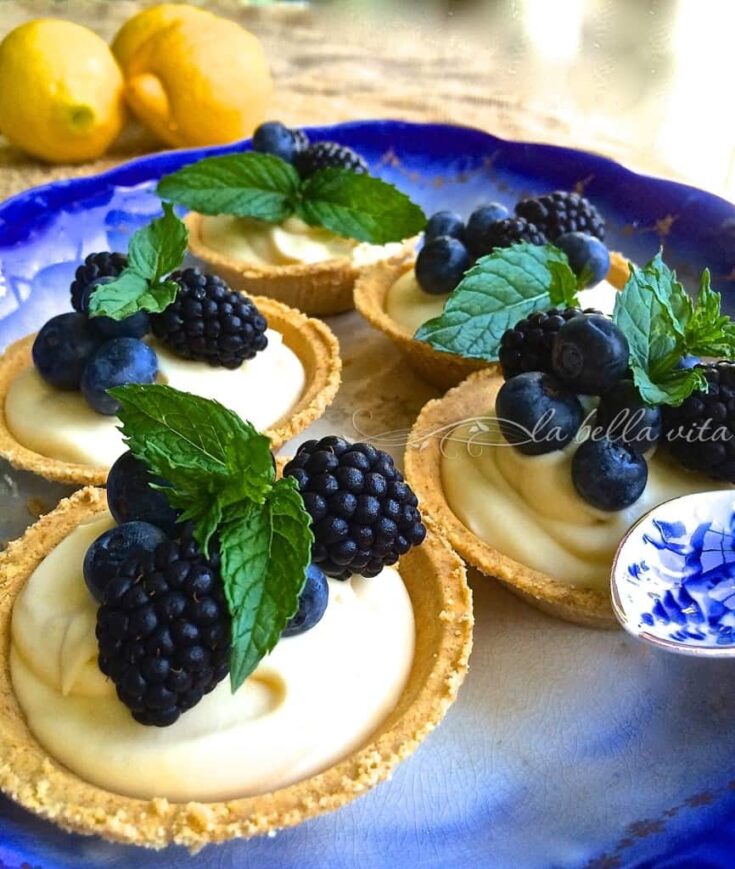 Ingredients
1 cup fresh blueberries
1 cup fresh blackberries
2 - 3 cups Limoncello Cream
6 mini graham cracker pie crusts
fresh mint
Instructions
Fill the graham cracker mini-pie crusts with chilled Limoncello Cream (see notes below for the link to the recipe on this blog)
Top with blueberries and blackberries.
Garnish with sprigs of fresh mint.
Chill until serve, or enjoy immediately.
Notes
For the Limoncello Cream recipe, click on this link: https://www.italianbellavita.com/2015/06/blueberry-and-limoncello-cream-parfaits/
.