Red, White and Blue Fruit Kabobs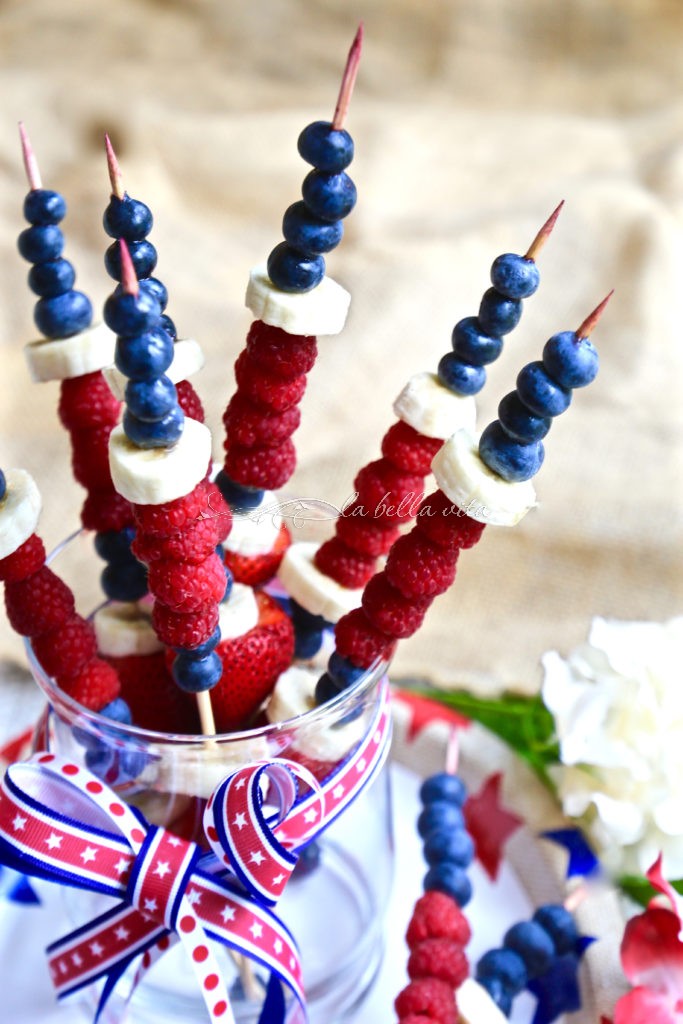 Patriotic-themed recipes displaying our national flag colors are always so much fun to create and have fun with. Since I was super busy this week getting ready for a summer vacay, I wanted SIMPLICITY. Pure and simple . . . easy. These delicious and healthy Red, White and Blue Fruit Kabobs were perfect!
Every year, I experiment with something new and so far, it has always been something sweet for dessert. These are also fantastic for getting the kids involved in the kitchen. No matter how wonky they may look on a stick. Truth is, there is no one way to put the fruit on the skewers. Go wild and have fun with these.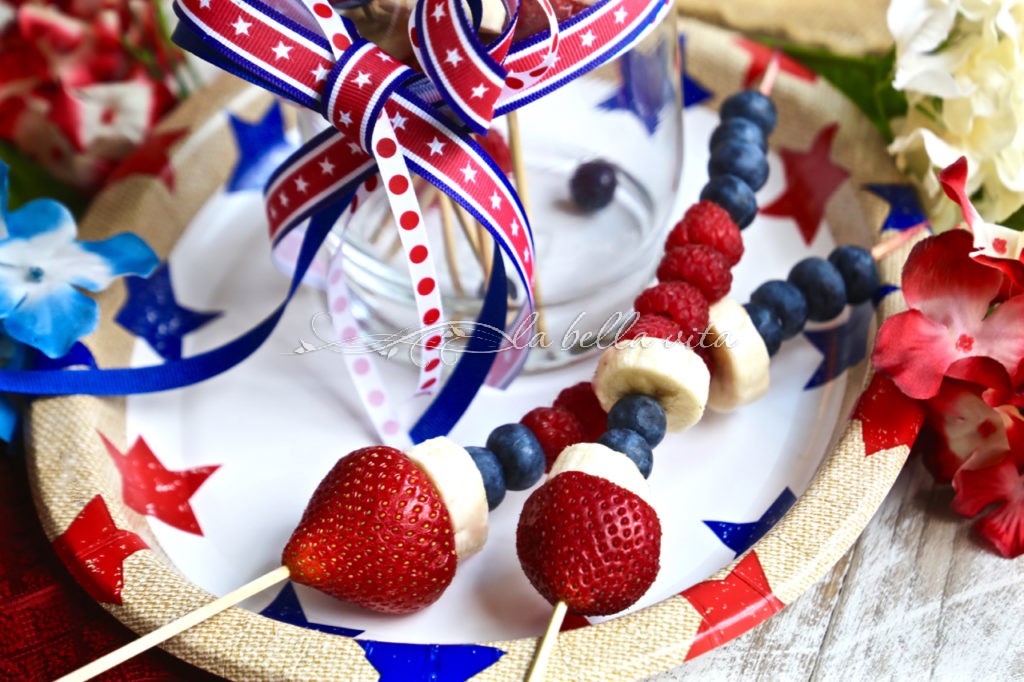 For the red colors, choose from strawberries, raspberries, or cherries.
And for the blue colors, I always use blueberries.
Finally, for the white colors, you can use bananas or marshmallows. To keep it completely healthy, stick with the bananas.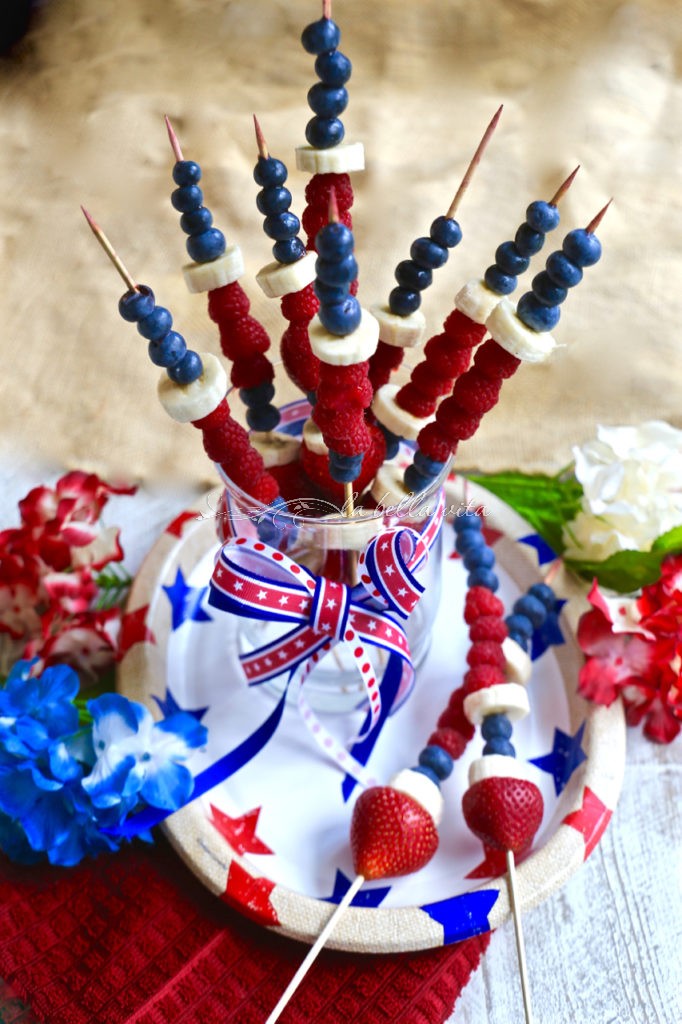 For decorating the kabobs, go to a craft store and pick up some red, white and blue ribbons, the wooden skewers, etc. Place them in a clear, short but wide, candle glass. Tie the ribbons around the glass and place the skewers upright inside the glass. Serve on some patriotic, red, white and blue plates along with a few kabobs already laid out. If time permits, you can also tie ribbons around the base of each kabob.
** We appreciate the Pinterest love
if you would kindly PIN THE IMAGE below please **

I hope you enjoy these Red, White and Blue Fruit Kabobs!
Print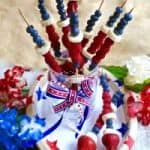 Red, White and Blue Fruit Kabobs
Author:
Prep Time: 0 hours
Additional Time: 0 hours
Cook Time: 0 hours
Total Time: 0 hours
---
1 – 2 cups fresh strawberries, hulled
1 – 2 cups fresh raspberries
3 bananas, peel removed and sliced into 1/4" slices
1 – 2 cups blueberries
wooden skewers (# depending on how many people you will serve)
*NOTE: These quantities are not perfect, because it simply depends on how many you will be serving.
---
Instructions
On a wooden skewer, place the various fruits in a variety patterns that you and/or your guests would enjoy.
This is a great food activity to enjoy kids in the kitchen.
Let them be as creative as they want.
Decorate with various red, white, and blue ribbons.
Serve upright placed in a clear jelly jar.
Enjoy!
---