Dining on Local Traditional Hawaiian Food
Sticker shock warning! Eating half-way decently on the island of Maui is expensive indeed. If you can find a good value anywhere on the islands for anything, not just food, you'd be a lucky soul! Food products in the markets are mind-blowing, outrageously high priced. However, dining on local traditional Hawaiian food is one way to get around a little more affordably.
When my husband and I visit Hawaii we carefully watch what we spend on one of our most enjoyable travel activities: eating the local foods, whether in a restaurant or in a mini-kitchen! We spend our first morning noshing on a tropical breakfast of macadamia nut and banana pancakes with coconut syrup. Fresh guava juice and hot kona coffee top it all off! Greeting the morning by dining al fresco while overlooking the beautiful Napili Bay with Molokai and Lanai islands in the horizon is a perfect morning aloha moment!
With full tummies, we jet straight to the market to shop for groceries. Bringing along our store bonus cards helps us save at least 10%. After all, every little bit helps when eating in paradise!
To eat a bit more inexpensively, eating the native cuisine is a great option! Besides saving some dough, the food is authentic in tradition and local ingredients. Hawaiian cuisine is not only unique, it is also comfort food reflecting how the local natives create delicious foods out of inexpensive ingredients. Native Hawaiians have figured out how to defy the expense of foods marketed to tourists and the wealthy new residents. Long before food trucks became trendy on the mainland, they thrived on the islands delivering fast, cheap and filling 'plate lunches', shave ice, and other tropical specialities.
One super "ono" (delicious) Hawaiian food is Manapua, tender steamed breads stuffed with a Chinese BBQ or roast pork filling. Manapua can also be prepared with beef pot roast which is my husband's preference or with vegetables for those who prefer not to eat meat. Steaming versus baking is another element that makes this dish so unusual too. The texture is perfectly soft, fluffy and tender!
Print Hawaiian Char Sui Manapua: Steamed Buns Stuffed with BBQ Pork
Author:
Prep Time: 0 hours
Additional Time: 0 hours
Cook Time: 0 hours
Total Time: 0 hours
---
Bun Dough
1 package dry yeast
3 Tbsp. lukewarm water
2 cups warm water
1–1/2 Tbsp. cooking oil or shortening
1/4 cup sugar
3/4 tsp. salt
6 cups sifted flour
1/2 Tbsp. sesame oil
Pork Filling
1 cup water
2 Tbsp. cornstarch
2 Tbsp. sugar
1/2 tsp. salt
2 – 3 cloves of garlic, minced
1 tsp. fresh ginger, minced
1 pound char siu, diced
Few drops red food coloring, optional
---
Instructions
To prepare bun dough
Sprinkle yeast over 3 Tbsp water and allow to stand until yeast softens.
To remaining water, add oil or shortening, sugar and salt, stirring until melted or dissolved.
Cool and then add yeast mixture.
Place flour in a large mixing bowl and add most of the liquid.
Begin kneading.
Add remaining liquid to make a very heavy dough.
Continue mixing until you have a smooth ball that is beginning to show signs of long strands on the outside, indicating that the gluten has fully developed.
Remove dough from bowl and rinse out bowl.
Pour sesame oil into bowl, return dough and turn it around until covered with a thin layer of the oil.
Cover with plastic wrap and allow to rise until double in bulk — about an hour in a warm room.
Placing the dough in the refrigerator and allowing it to rise there, 3-6 hours, develops the flavor.
Proceed with the filling or gently deflate the dough and allow it to rise for a second time, which will further enhance the flavor.
To prepare filling
In a pot, stir cornstarch, sugar and salt in water until dissolved.
Bring to a boil, reduce heat and simmer 1 minute, stirring constantly.
Add char siu and, if desired, red food coloring.
To stuff and steam buns
Heat a steamer with plenty of water.
Cut 12 (3-inch) squares of waxed paper and coat 1 side with 1/2 second coat of nonstick cooking spray.
Punch down dough and divide into 12 pieces.
Roll each into a ball.
Flatten into a circle about 6 inches in diameter.
Make the dough as thin as you can and try to keep the edges thinner than the center.
Place the circle of dough in the palm of your hand.
Spoon in a couple of tablespoons of filling, cupping the dough around it.
Then, with the thumb and finger of the other hand, pinch the edges of the dough as if you were making a fluted edging on a pie crust.
Pinch the folds together, twisting them as you do so.
Place the completed manapua on a square of greased waxed paper.
Allow to plump up into a globe with a taut exterior.
Place in steamer on their squares of paper about 1 to 2 inches apart.
Cover and steam vigorously for 15 minutes.
If using a metal steamer, place a folded tea towel across top of steamer, holding it in position with the lid.
This will prevent steam from dropping onto manapua.
If using a bamboo steamer, this is not necessary.
Remove steamer from heat, let stand 5 minutes, then open.
Serve hot.
Note: To bake manapua, brush top of buns with a little canola oil and bake 20 to 25 minutes at 350 degrees.
---
Here is the recipe for the Char Sui Chinese BBQ Pork Filling:
Print Char Siu — Chinese BBQ Pork
Author:
Prep Time: 0 hours
Additional Time: 0 hours
Cook Time: 0 hours
Total Time: 0 hours
---
3 lbs boneless pork
3 Tbsp warmed honey
marinade
1 tsp salt
4 Tbsp soy sauce
4 tsp Finely minced ginger OR 4 thin slices Ginger
3 Tbsp honey, warmed
2 Tbsp sugar, white or brown
2 tsp minced garlic
3 Tbsp rice wine or sherry (not cooking sherry)
1 Tbsp Chinese 5 spice powder
2 Tbsp hoisin sauce
2 drops red food color (optional)
---
Instructions
Cut pork into 2-3 inch wide strips; place in 1 gallon size plastic bag
Heat soy sauce, honey and sugar together in sauce pan til dissolved.
Mix all other marinade ingredients together and add to soy mixture.
Pour over pork and marinade for 6 or more hours (or overnight) up to 24 hours, turning occasionally.
Preheat oven to 400 degrees.
Prepare roasting pan with 1 inch water in bottom of pan.
Place pork strips on wire rack over pan w/ water and place on mid-rack of oven
roast 25 minutes, basting with warmed honey.
Turn and baste other side for 30 minutes.
The honey will char the edges of the pork nicely.
Slice pork across grain.
---
For a complete step-by-step photo series on how to prepare Hawaiian Char Siu Manapua, click on this link.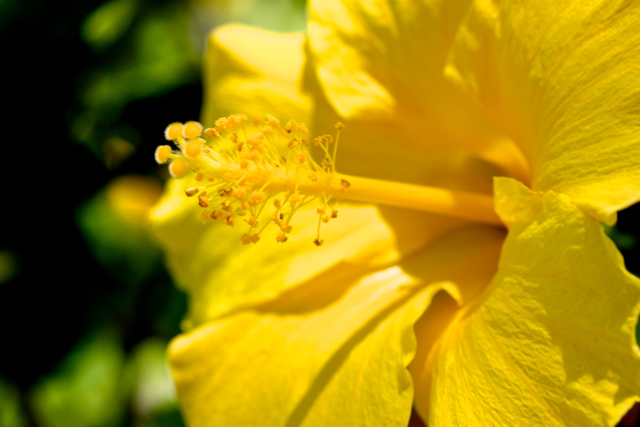 .
Aloha!
.