Traditional New Year's Day Foods in Southern U.S.A.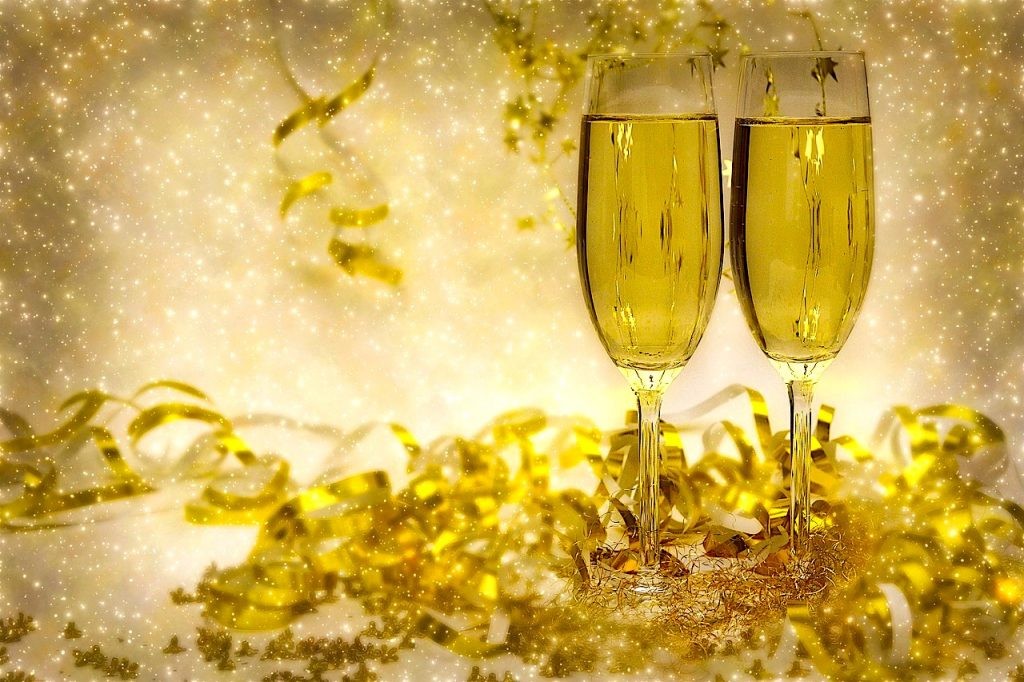 Every part of the world has unique traditions for every occasion! Including New Year's Day!
After moving to and living in the American South since 1996, I've learned a lot about foods that must be on the table to ring in each new year. Five, yes that's right, there are five specific foods served to family and guests to help bring them good luck, good fortune, and a long life. Do you know what those five foods are? Well, I'm here to tell you what they are my friends.
Black-eyed Peas
Probably one of the most popular Southern traditions for New Year's Day is to eat 365 black-eyed peas to have good luck for each day of the new year. The more you eat, the more luck you will have because black-eyed peas represent pennies in the South and over time, pennies add up and increase one's wealth. For even more luck in the coming year, put a (clean) silver coin in the pot or serving bowl. Whoever gets the coin is believed to have the most prosperity in the new year. To bring good luck to all of your guests, place a penny under each plate.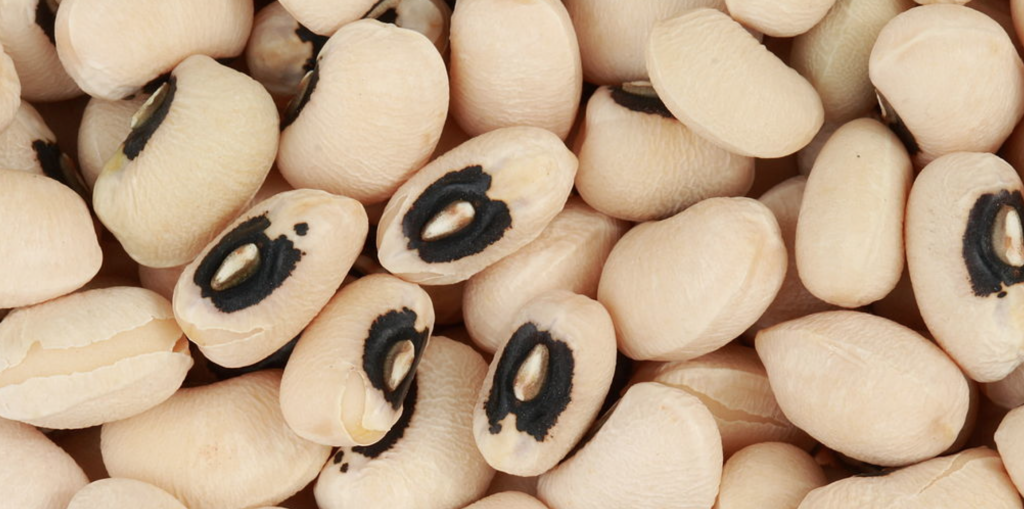 Collard Greens
Green is the color of money, so Southerners never want to miss out on eating a lot of collards on New Year's Day. Slow cook collards in pork fat for more good fortune (that you can render from cooking pork chops in a pan). Since garlic can make most savory recipes better, I found this recipe on the web that looks very good by Martha Stewart: Sauteed Collard Greens with Garlic. I would saute' the collards in the rendered hot fat from pork chops or pork cheek ('guanciale' in Italian).
Hog Cheeks/Jowl
This part of the pig is extremely flavorful and so it is used to enhance the flavor of recipes. For extra rich and fatty goodness, throw some diced pork jowl/cheeks into the black-eyed peas and/or the collard greens. Pork is thought to be the luckiest food to eat on New Year's Day. Because hogs are quite fat, they represent wealth and prosperity and their 'rooting' forward noses, symbolize progress. Hog jowl also helps one enjoy good health for the new year. In Italy pork cheeks are a delicacy known as "guanciale". Truthfully, any pork will do, such as pork chops, pork tenderloin, sausage, bacon, pancetta, etc. To help increase having extra luck in life, remember to cook everything with pork. The more pig included in the meal, the more luck you receive. Since pigs are a symbol of moving forward, the more pork that you eat on New Year's Day, then the more prosperous you're believed to be.
An outstanding and famous recipe from Italy that incorporates the cheek of the pig (guanciale) is Bucatini all' Amatriciana. Please enjoy this recipe and let me know what you think after preparing it. Bucatini all' Amatriciana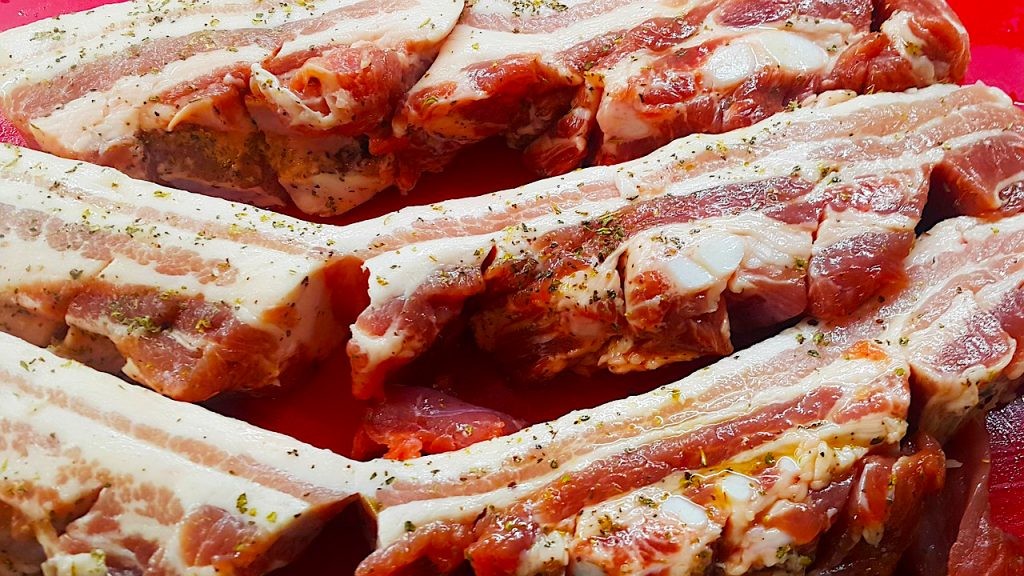 Cornbread
A staple in a Southern supper, cornbread is especially important on a Southern New Year's Day. The yellow color of cornbread is believed to represent gold, therefore eating cornbread means you will have a prosperous new year in which to spend more money. For even more money in your pockets, throw in some corn kernels. These symbolize gold nuggets so they are believed to make you much richer according to Southern traditions. Although I have not made this cornbread recipe, this looked like a winner to me from The Country Contessa: Crispy Southern Cornbread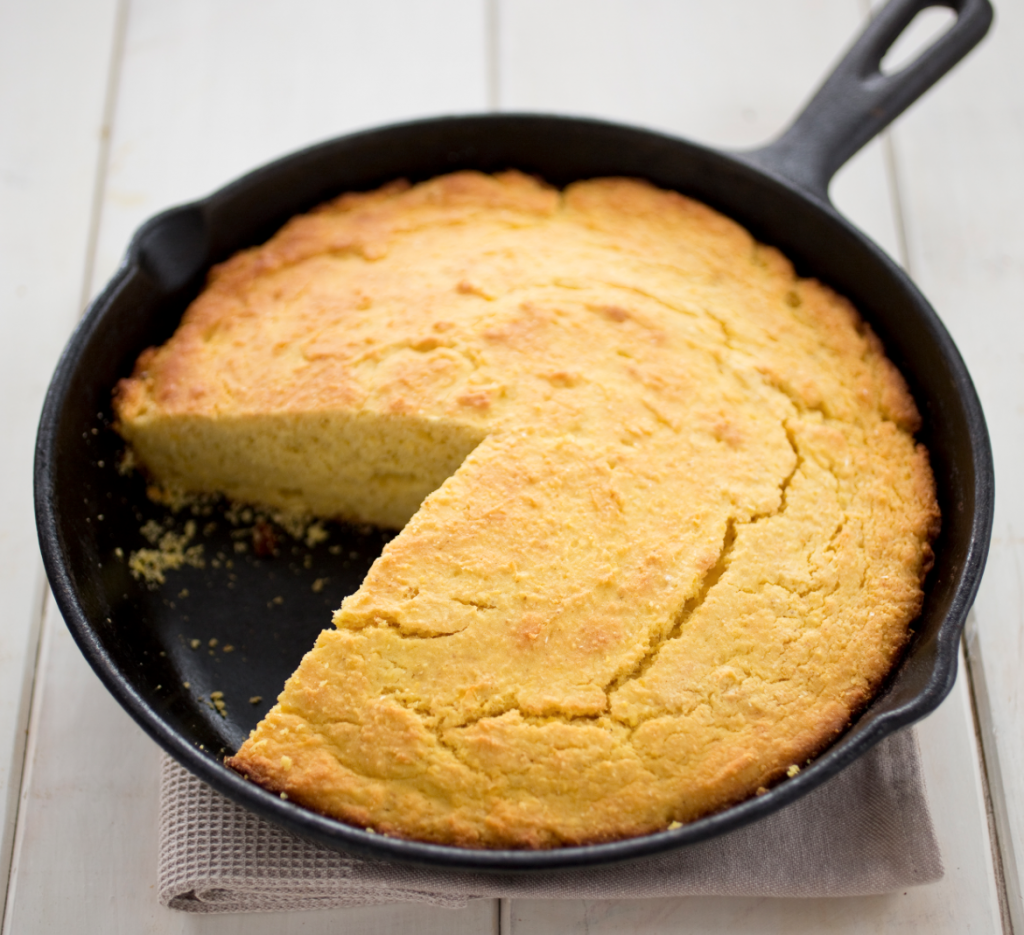 photo: foodnetwork.com
Hoppin' John
When you put the good luck foods of black-eyed peas and fatback (or a ham hock) together, this spicy Charleston/Lowcountry dish results and represents one big food pot of money. Hoppin' John is a humble dish of black-eyed peas, rice and pork eaten for good luck. Here is a nice recipe that I found on Taste of Home's web-site: Southern Hoppin' John
Now there are many more foods that Southern cooks are traditionally famous for, but this list includes those foods and dishes that are rituals for celebrating New Year's Day in the South. Enjoy the holiday and best wishes to each of you for a healthy, prosperous, happy and lucky new year!
Tomorrow will bring a post for a delicious Black-Eyed Pea Salad, so please check back and let me know what you think!
Thank you for pinning this vertical image! I appreciate the love!