Cranberry Nut Bread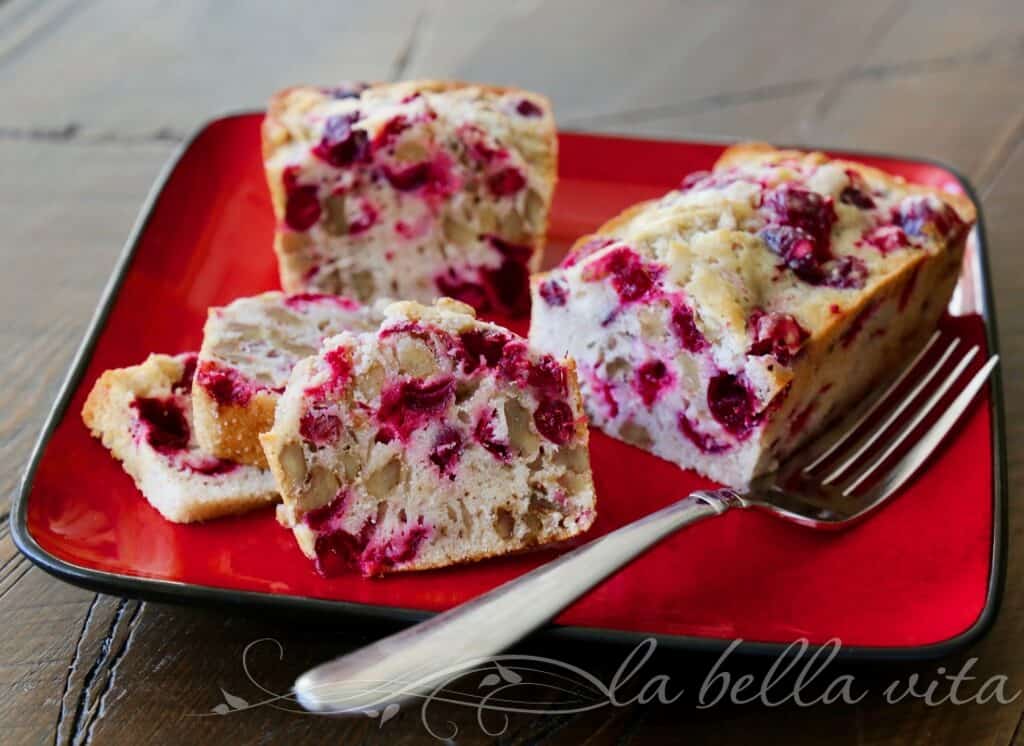 Cranberries, beautiful little crimson red cranberries! They're fresh in the market right now and I'm stocking up on them to use in some great recipes that have been featured in many cooking magazines this season. I have an old perennial cherished family recipe that simply must be baked for the holidays: my mother's Cranberry Nut Bread.
So to share with you, here is one of my absolutely favorite Thanksgiving and Christmas family recipes. I bake batches and batches of this Cranberry Nut Bread Bread that our family just devours. They freeze beautifully and make wonderful gifts for friends, family, and neighbors.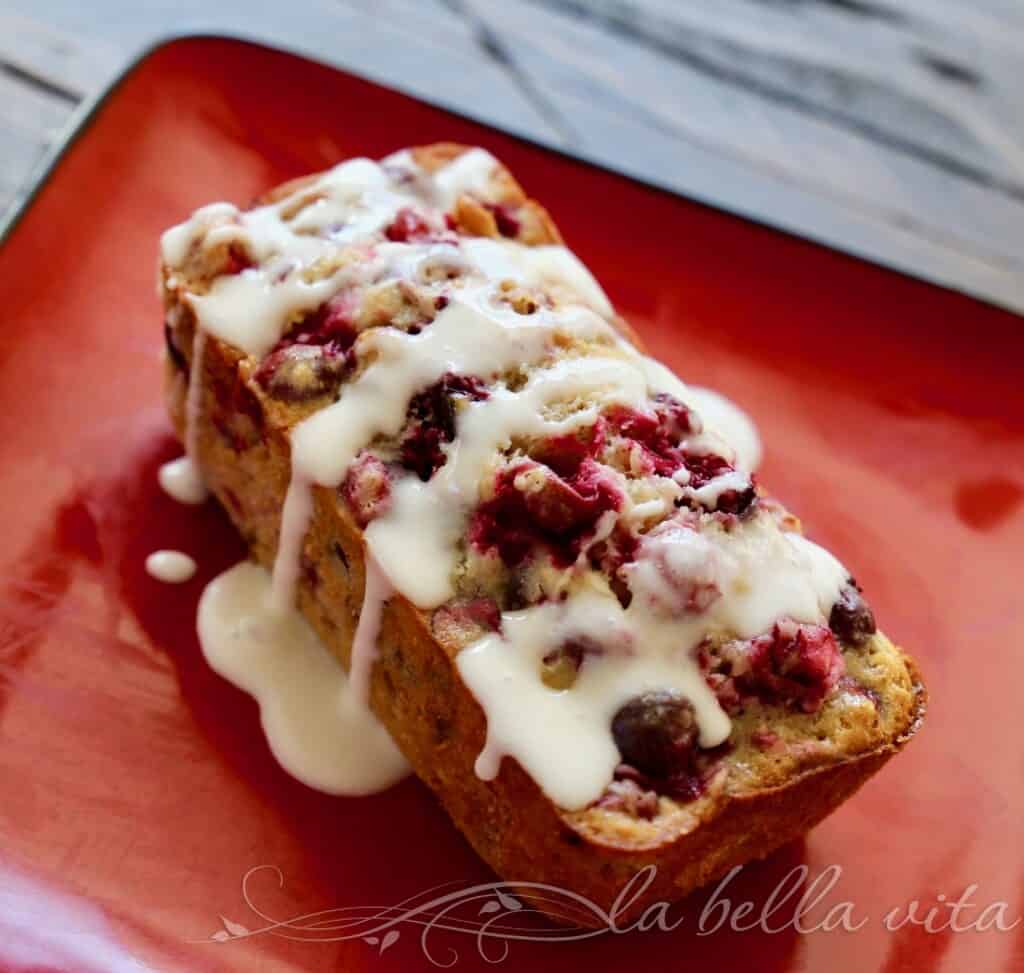 If you like a little bit more of a sweet flavor to tone the sharp taste of the cranberries, then just drizzle a simple icing on top. When I was growing up, I'd just sprinkle sugar on top of a slice. It really is a great combination!
Cranberry Nut Bread is especially nice to give to folks who pop by with those surprise visits with a holiday gift in hand. You know, when you're standing there thinking, "Oh my gosh, I need to reciprocate with something nice in return!" Well this little bread is the answer to your situation.
These were baked in the smallest loaf baking pan you can find. I've used little loaf pans these for years and they work perfectly!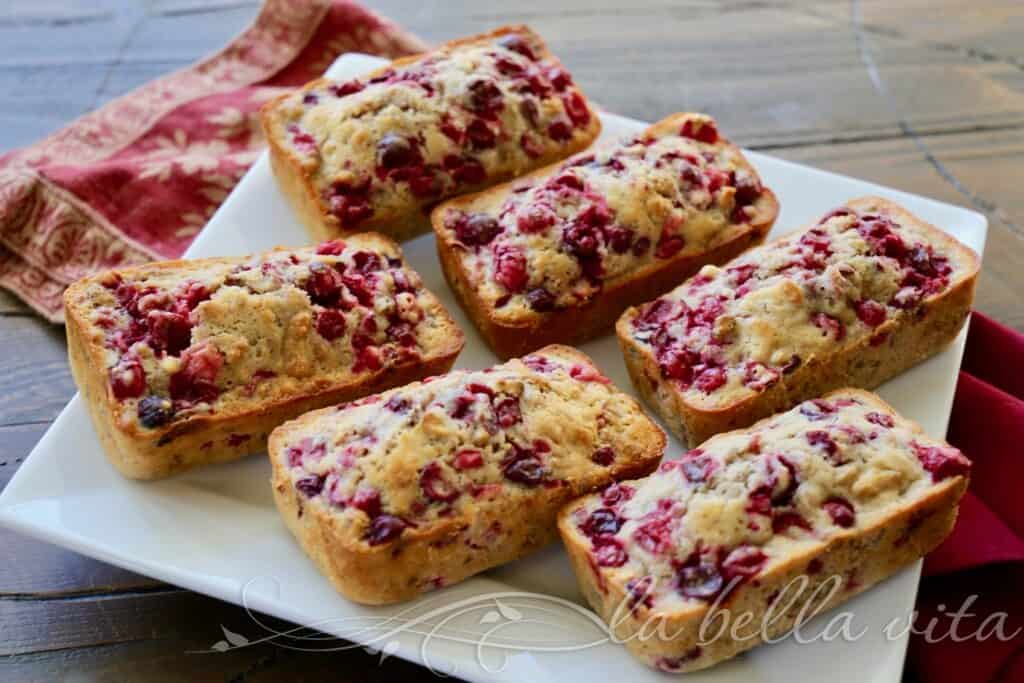 Plus, it's nice to know that something as delicious as fresh cranberries have such strong health benefits as well! These little red gems are packed with powerful antioxidants and cooking does NOT destroy their benefits!
So dig in, enjoy, and feel good about it all at the same time!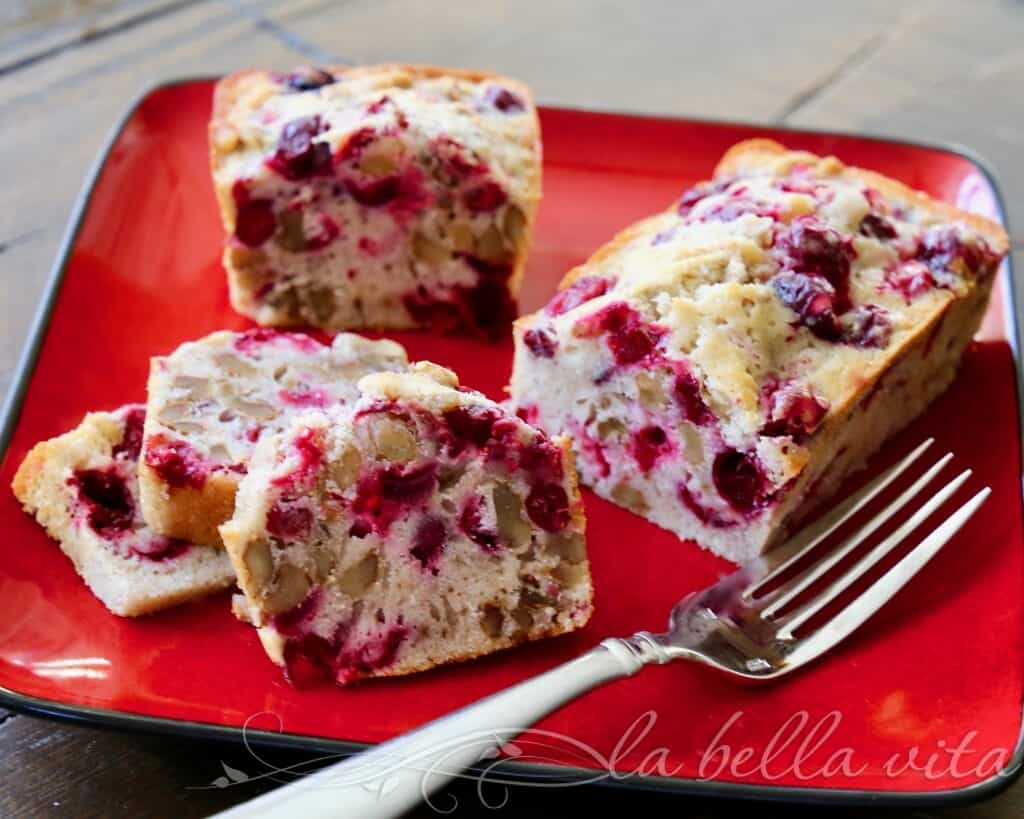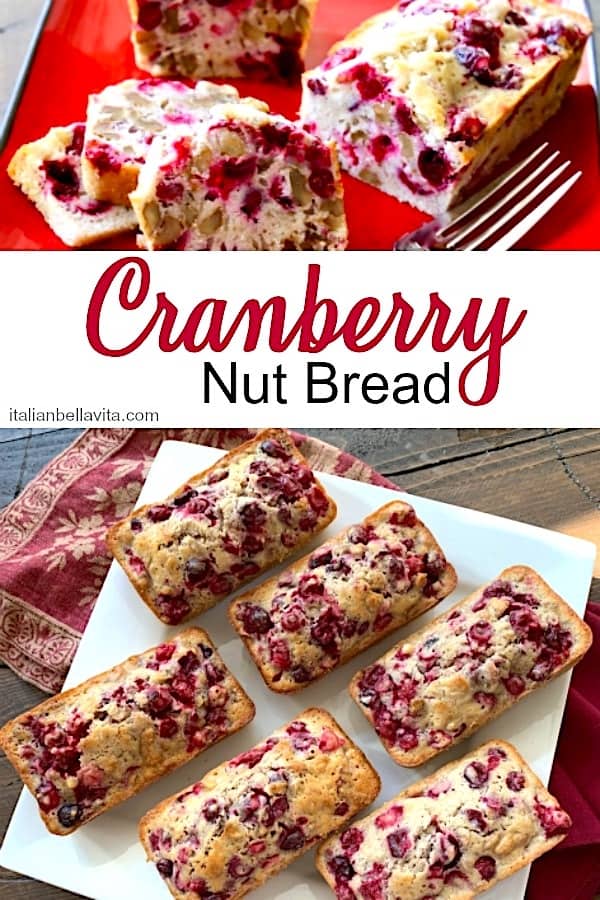 Print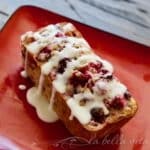 Cranberry Nut Bread
Author:
Prep Time: 0 hours
Additional Time: 0 hours
Cook Time: 0 hours
Total Time: 0 hours
---
2 cups all-purpose flour
1 cup sugar
1 1/2 teaspoons double-acting baking powder
1 teaspoon salt
1/2 teaspoon baking soda
1 stick (1/2 cup) cold unsalted butter, cut into bits
1 teaspoon freshly grated orange zest
3/4 cup fresh orange juice
1 large egg
1 cup coarsely chopped cranberries
1/3 cup coarsely chopped walnuts
---
Instructions
In a food processor or in a bowl with a pastry blender blend together the flour, the sugar, the baking powder, the salt, the baking soda, and the butter until the mixture resembles meal and transfer the mixture to a large bowl.
In a small bowl whisk together the zest, the juice, and the egg, add the mixture to the flour mixture, and stir the batter until it is just combined.
Stir in the cranberries and the walnuts and transfer the batter to a well-buttered 9- by 5-inch loaf pan.
Bake the bread in the middle of a preheated 350°F. oven for 1-1/4 hours, or until a tester comes out clean.
Let the bread cool in the pan for 15 minutes and turn it out onto a rack.
---
Below I'm showing the photos that I took on my little point and shoot camera! Way back in 2010. What a photography journey!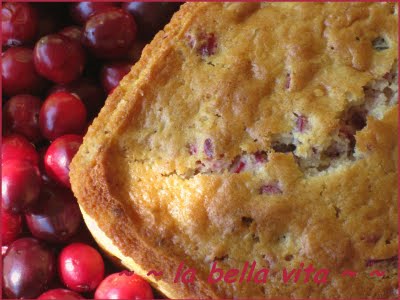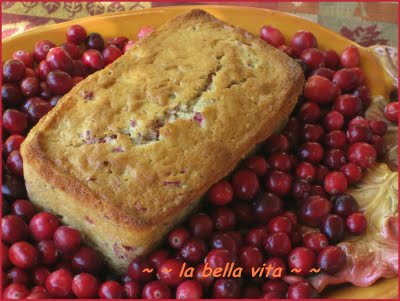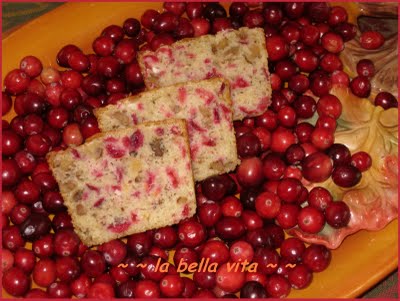 Originally posted in 2019, re-posted in 2022