Caribbean Fried Red Snapper (Potfish)
Recently during our first visit to the U.S. Virgin Islands, we enjoyed a traditional Caribbean fish recipe that we just have not been able to get out of our brains!
The flavor of this fried whole fish was subtle, yet tantalizing . . . delicious and perfect.
So upon returning to the mainland, I decided to search for the traditional recipe to prepare this unique-flavored fish.
Now brace yourself, the photo below of this delicious entree that we had in St. Thomas is . . . well . . . ugly!! It isn't the prettiest sight that you've ever seen on a plate in a fabulous restaurant overlooking the sea!
This fish is served whole, and that turns off a lot of Americans. But this is the tradition way of serving fish in the Caribbean.
Once you get your fork inside this fried fish, it's delightful in flavor!
So looks aside, the good stuff is yet to come!
Through the web, I stumbled upon a web-site, "Caribbean Pot" from which I learned about this excellent traditional fish recipe. I just had to try to make it at home.
.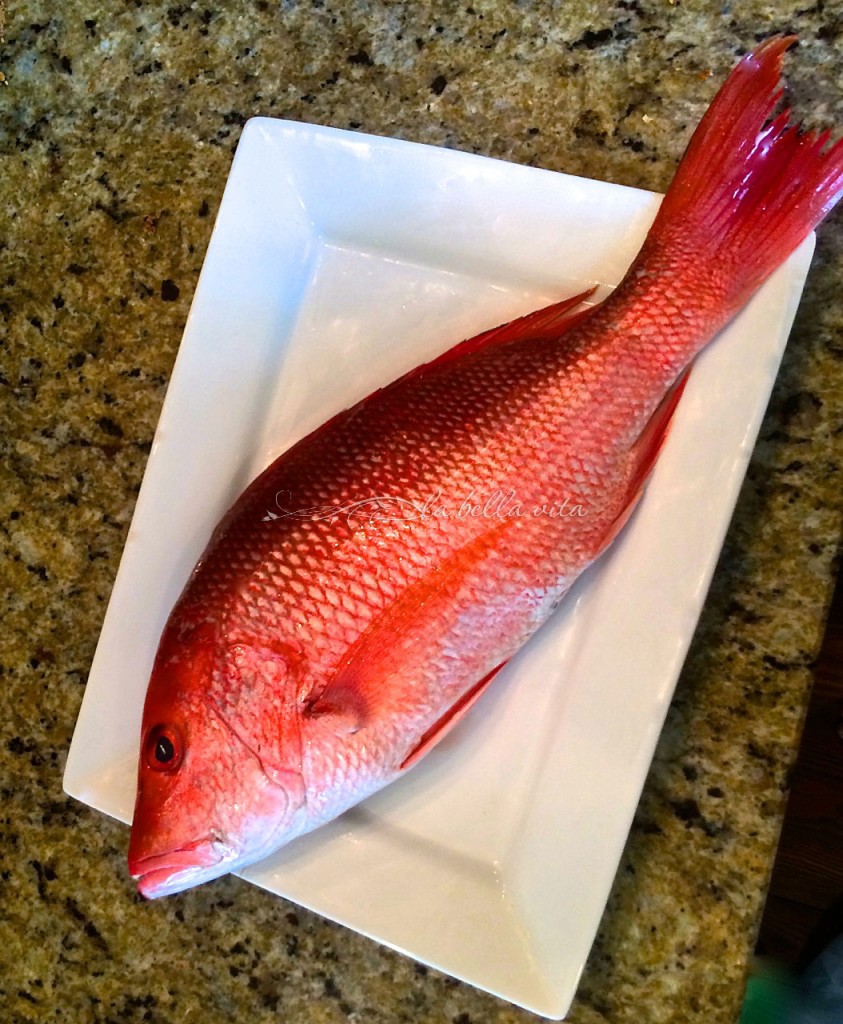 One of the secrets to the delicious Caribbean cuisine is the use of a traditional 'green seasoning' in which fish and meats are marinaded.
Beforehand, you need to make this super easy, super inexpensive 'green seasoning'. I am providing a separate link for you since I detest super long blog posts: "Caribbean Green Seasoning Marinade". I can't say this enough, super easy, and super cheap to make!
First make sure that whatever fresh fish you choose to use, is scaled. Meaning, the scales of the fish are removed. It's so easy to do this, that it's crazy. Here is the link on how to scale a fresh fish, if your fishmonger at the fresh fish market either doesn't scale the fish for you, or (if like me) you might forget to ask them to scale the fish at the time of purchase.
How To Remove Scales from Fish
With the scales of the fish removed, start rubbing the green seasoning marinade inside and outside of the fish.
.
.
Print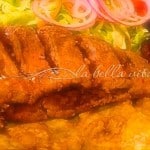 Caribbean Fried Red Snapper (Potfish)
Author:
Prep Time: 0 hours
Additional Time: 0 hours
Cook Time: 0 hours
Total Time: 0 hours
---
2 – 3 lbs Fresh Red Snapper, scales removed
1/2 teaspoon salt
1/4 teaspoon black pepper
1/2 cup green onions, minced
1/2 teaspoon of your favorite hot pepper sauce (I used "Frank's)
1/4 teaspoon curry powder
1 teaspoon Caribbean Green Seasoning
Caribbean Green Seasoning
4 cloves garlic, minced
1 cup flour
vegetable or canola oil for frying the fish
---
Instructions
Blend all ingredients except the flour together.
Rub the mixture all over the fish, inside the side slit and the interior of the fish.
Allow the fish to marinate for a minimum of 1 hour; we marinated the fish overnight.
On very hot heat, place the oil in a heavy, deep pan, enough to cover the fish.
Fry until golden brown.
Check the interior of the fish for doneness.
Serve with spicy black beans and Caribbean flavor rice.
---
Notes
This recipe is just slightly adapted from a recipe found on the Caribbean Pot blog: http://caribbeanpot.com/fried-seasoned-red-snapper/
It is a delicious recipe. With leftover fish, we make fish tacos the next day!
Tomorrow, I'll post the recipe for the Baja Fish Tacos with Chipotle, Cilantro and Lime Crema that we made with the left-over fish from this entree!
It's totally the best fish taco recipe that we've ever had . . . and my husband doesn't even like fish tacos, so that says a lot!