Risotto alla Milanese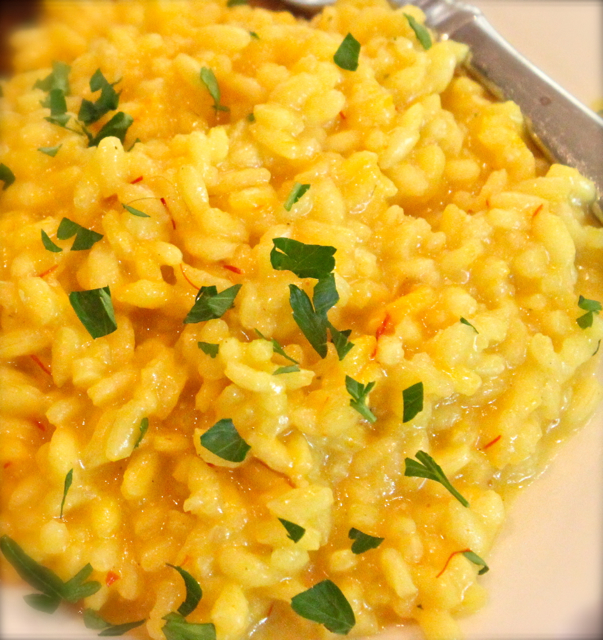 Risotto alla Milanese is one of those all-time Northern Italian classics! Personally, I think that rice is just one of those blessings from God in that you can prepare so many, many recipes with rice . . . from salads, to side dishes, to main entree's and even desserts (think rich rice pudding)!
With many of us trying to reduce the amount of meat in our nutrition (I know that I'm on that journey), I've decided to make more recipes with rice and beans. Instantly Risotto Milanese came to my mind to prepare.
It's not difficult at all, just make sure that you have some time for the necessary stirring.
I hope you enjoy this golden-colored rice 'i primi' (first course/entree in Italy) that gets its color from the addition of precious and rare saffron. Saffron is added in this unique risotto for greater authenticity to Milan, Italy (origin) and of course the beautiful yellow color!
Print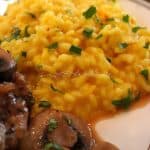 Risotto alla Milanese
Author:
Prep Time: 0 hours
Additional Time: 0 hours
Cook Time: 0 hours
Total Time: 0 hours
---
6 cups chicken stock
1 tbsp. saffron threads
3 tbsp. unsalted butter
2 small yellow onions, minced
2 cups Arborio rice
1 cup dry white wine
1/2 cup grated Parmesan
Kosher salt and freshly ground black pepper, to taste
---
Instructions
Heat stock and saffron in a 2-qt. saucepan over medium heat; keep warm.
Heat butter in a 4-qt. saucepan over medium-high heat.
Add onions; cook until soft, about 4 minutes.
Add rice; cook until lightly toasted, about 4 minutes.
Add wine; cook until evaporated, about 2 minutes.
Add ½ cup warm stock; cook, stirring, until absorbed, about 2 minutes.
Continue adding stock, ½ cup at a time, and cooking until absorbed before adding more, until rice is tender and creamy, about 16 minutes total.
Stir in Parmesan; season with salt and pepper.
---
If you love risotto, I know that you'll really enjoy the other risotto recipes that I've shared previously:
Risotto Quatro Formaggi (Risotto with Four Cheeses)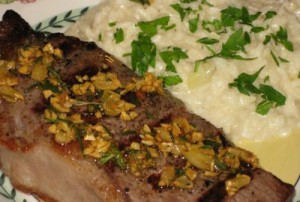 Authentic Risotto Milanese (non-lightened up)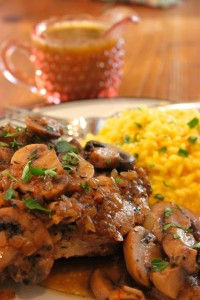 Risotto with Tomatoes and Basil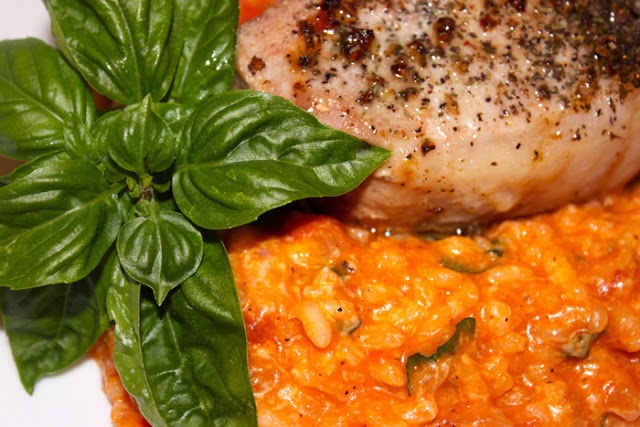 Risotto with Porcini Mushrooms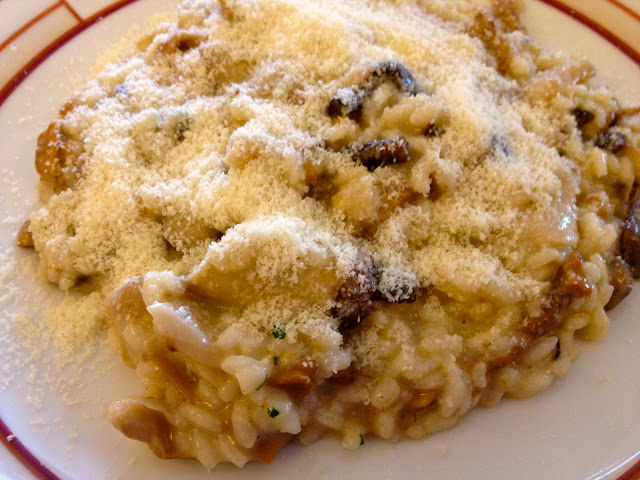 Creamy Risotto with Lemon, Asiago Cheese, and Rosemary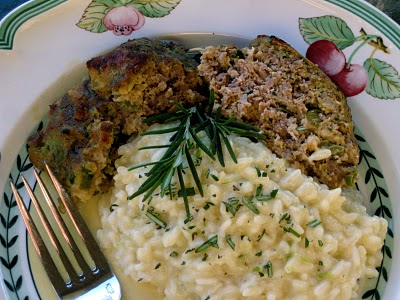 Enjoy!!
With 'amore' from our cucina and acreage to you.

Do you ❤ enjoy La Bella Vita Cucina? We'd love to have you as part of our little community!
Click here: La Bella Vita Cucina to get new recipes, travel tips and gardening ideas straight into your inbox!